If you've been craving a piece of Harper and Madison's famous coconut cake, you're in luck. Though you'll have to wait a bit, that cake — along with many of the bakery's most popular items — will return to the menu following the purchase of the business by Mariah and Rob Carpenter, founders of Black Dog Coffee House.
The Carpenters, who named their business after their black Lhasa Apso, Dante, are expanding their business again after opening a Black Dog coffee shop in Roots Garden Center on Poly Drive in April. In October, they signed papers to purchase Harper and Madison on Jan. 1 from its founder, Joanie Swords, and will name the business Black Dog Coffee House at Harper and Madison.
The original Black Dog Coffee House opened in 2017 at 1528 24th St. W., and though timing was a bit quick for them to expand a second time this year, they said this was a deal they just couldn't pass up.
"Rob and I are really hoping to keep the spirit of Harper and Madison and being a neighborhood coffee shop," said Mariah. "We always came here as customers and loved it and hope to create the same thing for everyone that comes in."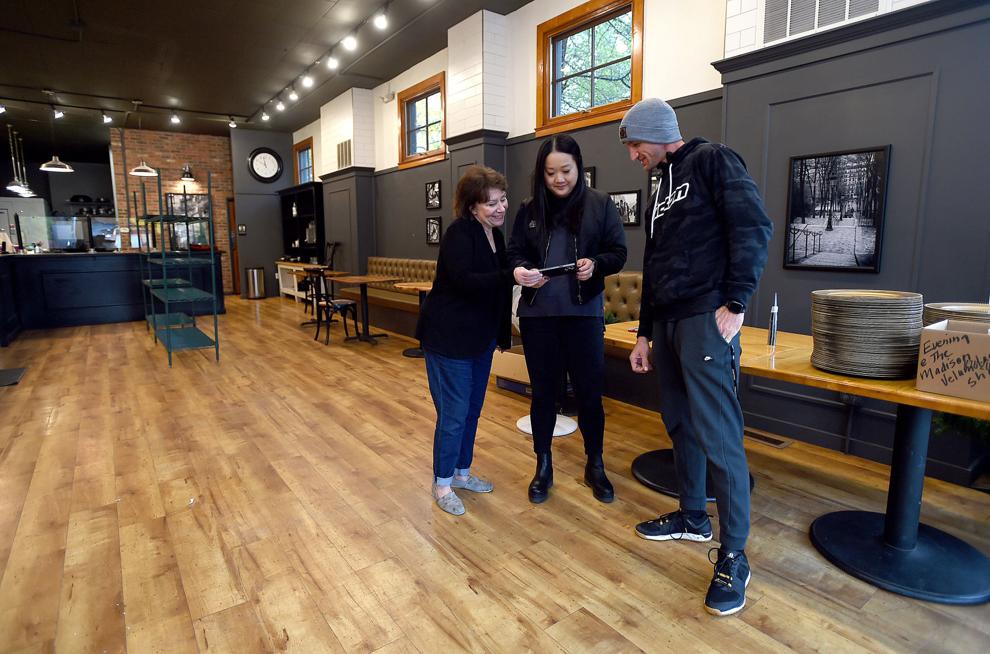 Swords announced in August she was closing the popular spot nestled in the North Elevation neighborhood near downtown. She's evolved the business over its decade-long tenure in the tree streets, including a remodel in 2016 and a shift to a patisserie after COVID-19 created challenges operating in the small space.
"I wanted to make sure the neighborhood was taken care of," said Swords. "When I opened it, I had a goal in mind and worked on that goal for 11 years, and it was to create a place for community."
Swords will retain ownership of the building at 3115 10th Ave. N., and said she wanted to be hands-on in the selling process of the business. "I didn't have a total choice in that, but I did get to choose with community intention in mind. It feels like perfect fit."
Swords, who now frequents the Black Dog Coffee House on Poly Drive, often runs into her former regulars who moved up the street once Harper and Madison closed.
"When Joanie comes into Poly, it's like a celebrity sighting," said Mariah, indicating that they will keep the vibe of Harper and Madison intact while bringing in their own flair for coffee. "We are comfortable with coffee and are trying to absorb every bit of Joanie before she leaves."
They've been working closely together on recipes, and Swords will retain ownership until the end of the year, wholesaling pastries to a small group of clients, including Black Dog, and teaching the new owners the ropes. Molly Fedje, who has been lead baker at Harper and Madison for three years, will stay on as well.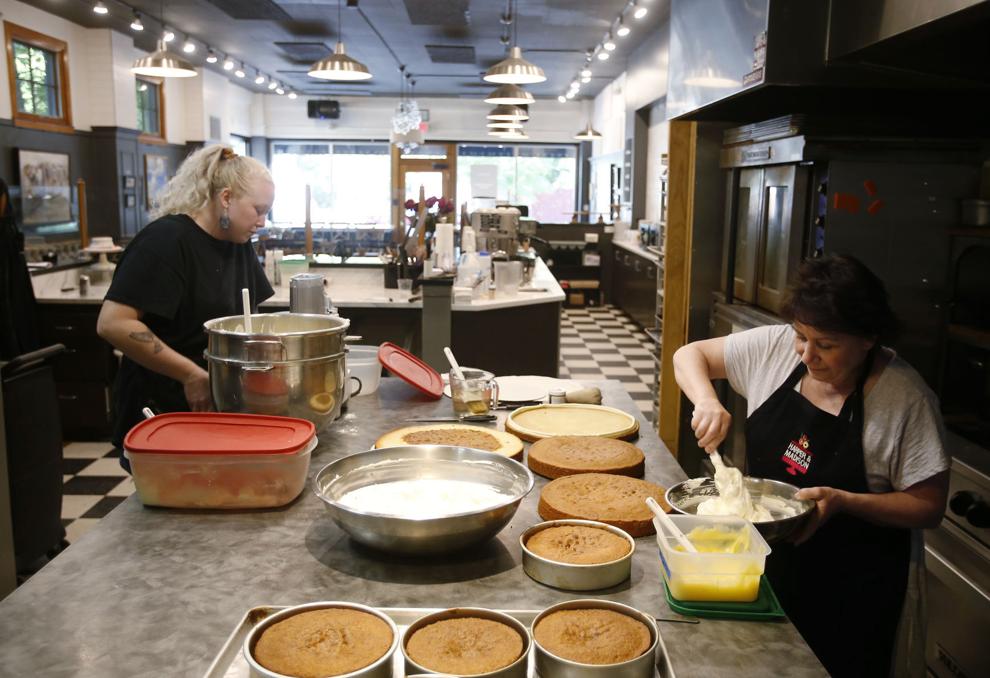 "There are a lot of things that people are craving," said Swords, who hesitated to say when that coconut cake will return, but recipes come with the purchase and the new owners plan to resurrect some of the favorites.
"We are preserving the Harper and Madison side of things and bringing back a lot of the signature goods that people have come to love," said Rob. "That will help feed the Black Dog coffee house shops, both at this location and the other ones while also being able to expand on future wholesaling of other baked goods and some of those key things everyone loves."
The Carpenters hope to have Black Dog at Harper and Madison opened by March. Operating in a walkable neighborhood is one of the perks to purchasing the business, which has become part of their vibe after opening this spring at Roots Garden Center, nestled along Poly drive.
Similar to Black Dog at Roots, the location will cater to the neighborhood and surrounding businesses. "In these areas, there is very little commercial space and places for businesses like this," said Rob, indicating that they didn't even plan to expand to Roots Market. "With Harper and Madison closing, it was kind of the same thing: one of these rare opportunities to embrace everything that Joanie has created so far and carry it on."
"We felt like who we want to be and who Joanie is as a small business owner all aligned," added Mariah. "It was a little fast, but this location — what she's built here — is everything that our goal is to be."
In the restaurant industry — with razor-thin profit margins, stiff competition, and high turnover — adaptation is routine. Yet, COVID-19 has f…