It started, if it started anywhere, on a seaside cliff in Tillamook, Oregon.
Chelsea Thompson grew up in the small, cheese-famous coastal town and, like a lot of teens set on going to college, she wanted to make sure her resume-padding collection of club activities and extracurriculars was the right mix of ambitious and well-rounded. 
And so, the summer before her senior year, she joined the volunteer fire department in Tillamook. Her first call was a cliff-side rope rescue that involved the U.S. Coast Guard. It was heady stuff, and she was immediately hooked.
"That's when I knew," she said, smiling. 
Up until that point, she was going to be a veterinarian.
These days, Thompson lives in Billings, where she's been a firefighter for the past 15 years. When she was hired by the city in 2003, fresh out of college, she was Billings' first female firefighter.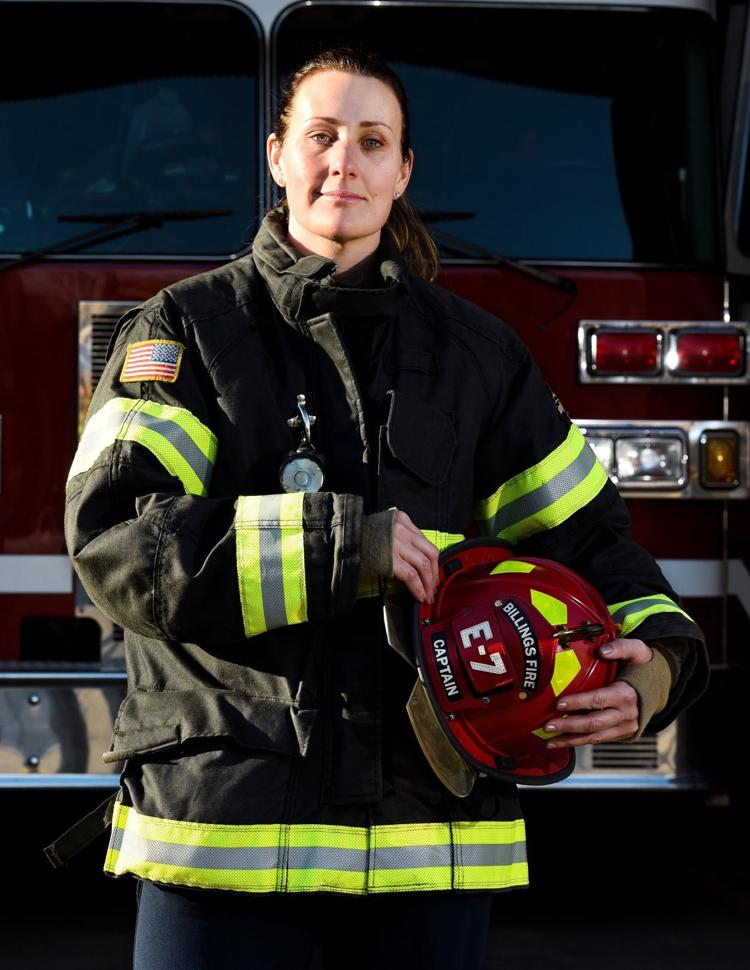 Last month she was promoted to fire captain — the first woman to hold that rank in the department.
It's a series of firsts that Thompson is proud to claim, but not something she dwells on. Some of that goes back to her upbringing in the Pacific Northwest, where women firefighters are relatively common — something true of most major urban centers. 
It was so common, in fact, that when she applied and tested to join the Billings Fire Department fresh out of college with a bachelor's degree in fire administration, she was surprised to find herself alone. 
"I didn't realize I was going to be the first female when I got here," she said. "I was a little nervous."
That didn't last long; soon she was joined by others. The next year, the department hired its second woman, and she and Thompson were joined by three others over the next few years. 
When Billings Fire hired Thompson in 2003 there were already five other woman firefighters scattered across the state. Today nearly every major fire department in Montana has women firefighters, said Blaine Cowan, secretary/treasurer for the Montana State Fireman's Association, which represents career firefighters across the state.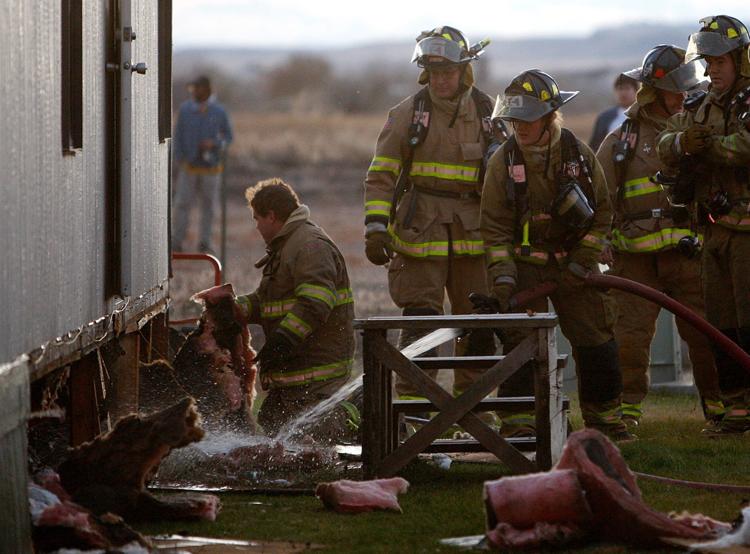 Smaller departments are following suit. Missoula Rural Fire Department just hired its first woman firefighter. 
Cowan explained that one of the bars women have to clear to become a firefighter is the Candidate Physical Ability Test, or CPAT, something every prospective firefighter has to pass regardless of gender. 
It's a grueling test that weeds out both men and women applicants. Thompson, who's long done CrossFit-style workouts, passed on her first try. She explained that women tend to be leg-dominant but lack strength in their shoulders, and CPAT involves a lot of the upper body, whether it's lifting dead-weight dummies or hauling pounds of fire hose.
So her advice to women preparing for the test is to make sure they're working their upper bodies. 
Cowan said most guys in a firehouse don't give women firefighters a second thought. They see them as a part of the team. That's due, in large part, to the grueling nature of the CPAT. Those who pass the test are firefighters. 
"There really isn't a big difference," he said.
But woman firefighters bring a skill set and a point of view that makes them uniquely qualified for some situations. 
"Certain calls we respond to, it's beneficial to have another gender," Cowan said. 
As first responders, firefighters get called to more than just fires. In cases of rape or domestic abuse it can help to have a woman firefighter on the scene to put a victim at ease, he said. 
Thomson just loves being on the job. As a newly minted fire captain, Thompson has an assigned station — Station 7 on the far West End — and an assigned crew. 
"You're in charge," she said. "You're in command."
As captain she reports directly to the battalion chief, and generally she and her crew are the first to respond to the scene of structure fires, traffic accidents and other emergencies.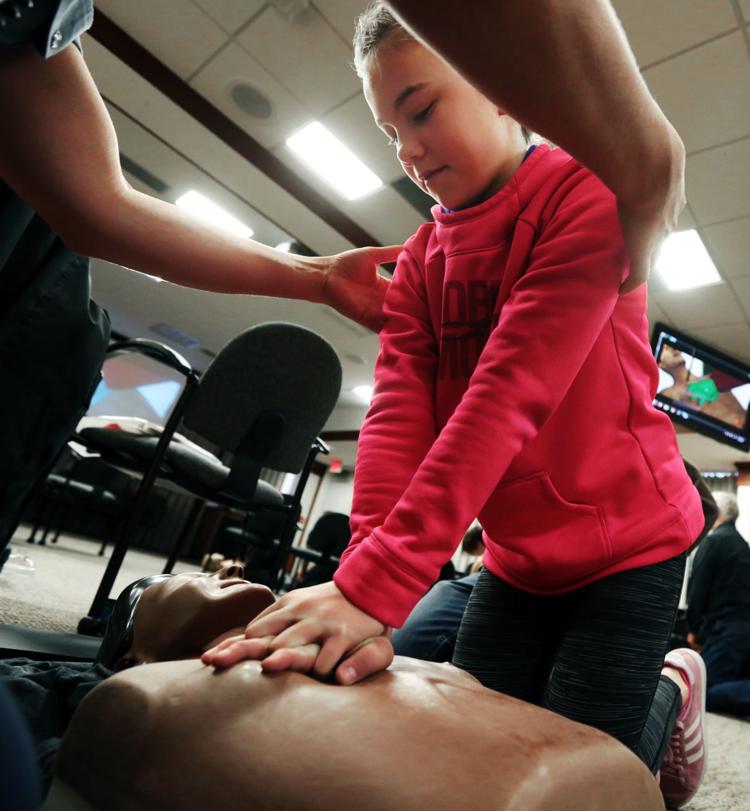 The fire department promotes by seniority, so when a fire captain either gets promoted or retires, the next firefighter in line becomes a new fire captain. As such, the department has a rigorous training program and a strong support structure to make sure new leadership is ready for command, Thompson said. 
"Knowing your crew and who you're working with is key," she said. 
And for Thompson, it's not all about the job. She's a single mom, and the most important part of her life is her 7-year-old daughter.
In fact, one of the first things she tells women looking at firefighting as a profession is that "you can be a mom and do this job."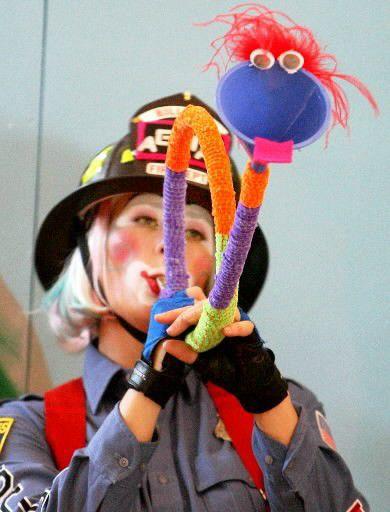 As a firefighter she's also an educator. The department is relaunching its school-outreach program, something Thompson spent a lot of time in when she first joined. She's looking forward to getting back into schools and working with kids, especially girls. 
"They get so excited when they see a girl firefighter," Thompson said, smiling.