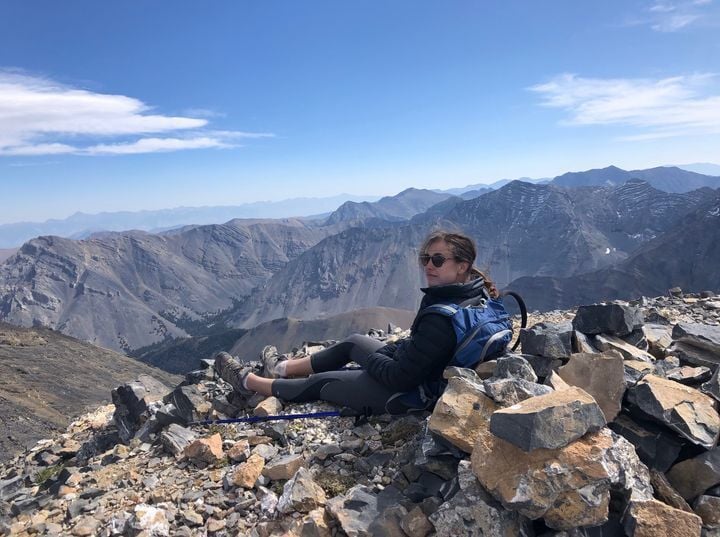 A group of hikers in the Whitetail Peak area found her body and reported their discovery Saturday morning. 
"It appears that she was caught in a rock slide," Carbon County Sheriff Josh McQuillan said. 
Morell was a Montana State University graduate student in engineering and an experienced hiker. She had set out from the West Fork Trailhead in early July on a hiking and camping trip during which she had hoped to summit five peaks above 12,000 feet in the Beartooth Mountains. Morell, who was from Idaho, had completed similar trips before. This was her first trip into the Beartooth Mountains.
The hikers who found her came across a piece of hiking gear. The hikers then saw something amid the debris that prompted them to contact first responders and share GPS coordinates, according to McQuillan.
The sheriff said that based on belongings and personal property that they knew Morell had with her, he is confident it is her. Family have been notified and the sheriff's office is coordinating with them on the next appropriate steps. 
Weather prevented a recovery on Saturday, so Sunday morning the Yellowstone County helicopter was used. Sheriff Mike Linder, Gary Blain (helicopter pilot and owner of Billings Flying Service) and McQuillan flew the area to attempt to locate Morell. After that Two Bear Air, a Kalispell-based search and rescue air support organization, recovered her body and in the early afternoon Sunday it was transported to the airport in Red Lodge.
The sheriff said it was difficult to estimate in the mountains, but that Morell may have been a half mile from her camp site at Shadow Lake. He said Whitetail Peak is within the search area for Morell. 
Red Lodge Fire Rescue was working on a press release about the recovery, McQuillan said Sunday afternoon.
"It's been a very exhausting search. And in one aspect we're grateful that she was located, that we're able to get her home for family and also closure for the first responders that have been working on this since she was first reported missing," McQuillan said. "There have been a lot of people involved in this in one aspect or another." 
Morell had not been heard from since the night of July 1, when she contacted family using a Garmin InReach satellite communicator. Efforts to get a signal from the satellite communicator or a cell phone were unsuccessful. In addition to sending search and rescue crews on foot, search dogs were also inserted into the Beartooth Mountains and helicopters were used to scope out areas where she might be.