Following two successful years of highlighting the construction industry, a cross-industry initiative started in Montana may soon expand across the country.
This week, representatives from Billings Public Schools, RDO Equipment, the Montana Contractor's Association, or MCA, and the Montana Department of Labor and Industry accepted the Lester J. Heath award on behalf of the Build Montana program from the Associated Equipment Dealerships Foundation during their annual summit.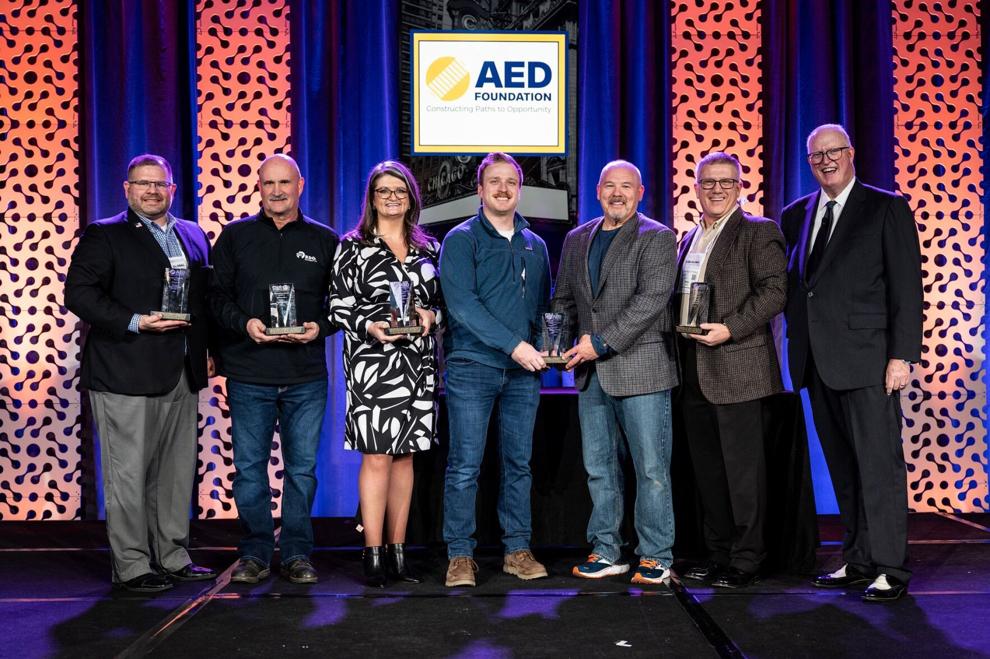 The program — a partnership of the MCA and its Education Foundation, and the Montana Equipment Dealers' Association — was recognized for its success to date in both promoting career paths and training high school students in the heavy equipment industry.
The foundation is a nonprofit that works to address the shortage of skilled workers in the equipment distribution industry through a strategy that brings dealers, manufacturers, and educators together. The award is named after the foundation's first president and given to a group or individual demonstrating outstanding contributions to this through workforce development.
"Kind of shocked, actually," said MCA marketing and communications director Barry Houser upon learning they had received the award. "Kind of shocked, kind of amazed that a small, little program out of Montana is getting some national love."
Among those in attendance to accept the award with Houser included School District 2 Superintendent Greg Upham, RDO Equipment vice-president Adam Gilbertson and store manager John Hurd and Sarah Swanson from the Montana Department of Labor & Industry.
Build Montana came together following discussions at the MCA's annual convention when concerns over a shortage of incoming new workers and issues in generating interest were echoed across industry representatives.
The program began in Billings for its first year where local contractors RDO and Knife River partnered with SD2 to provide its high school students hands-on experience with heavy equipment operation and safety, giving them applicable job skills upon graduation.
Upham explained the district has offered a construction program at the Career Center for years now that gave students the opportunity to learn skills like house construction and electric wiring known as "vertical construction." What they were unable to provide them were options for "horizontal construction" that uses heavy machinery.
"We can't buy tractors and we can't buy bulldozers," he said of the school district's limitations.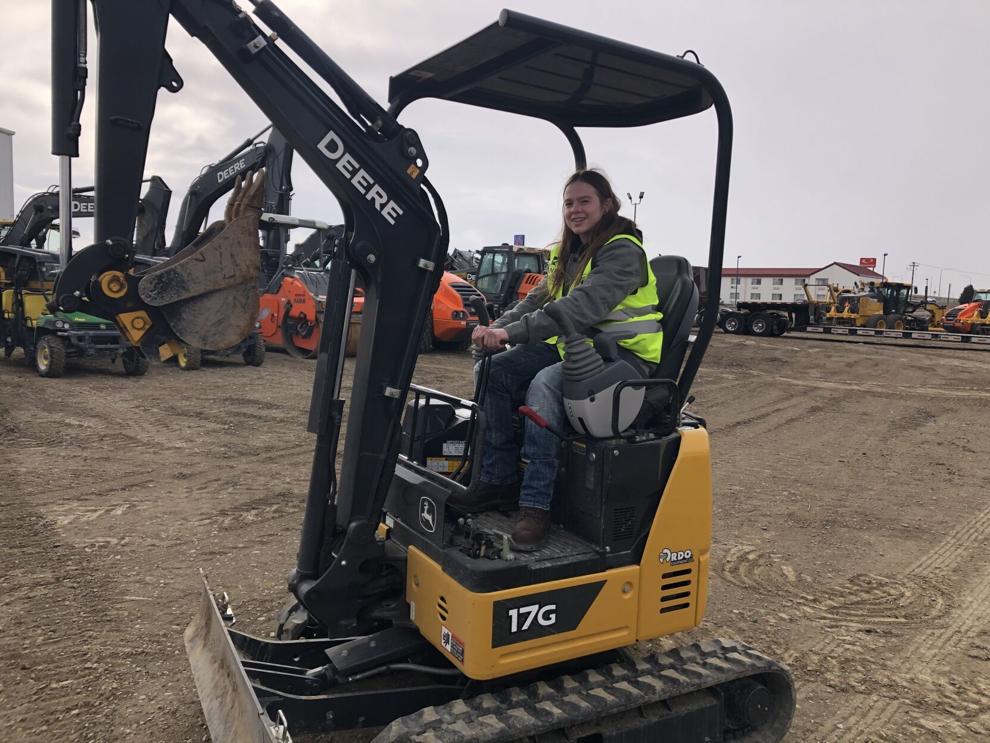 That led to SD2's career and outreach director Bo Bruinsma contacting the associations who began Build Montana to express an interest in working with them, who then were able to come to agreements with local contractors and association members like RDO and Knife River Company.
The idea is a sort of trade-off where the schools provide the employers with the potential incoming workforce while the companies provide the machinery and training.
The program is divided into two portions over the course of the spring semester: 40 hours of course curriculum online through John Deere University and 40 hours of safety and operation training with machinery including tractors, caterpillars and various Volvo machines two days out of the school week.
While the schools and students benefit from the experience and access to private companies' equipment, the benefits are mutual. Bruinsma explained the program is intended to be as much a networking opportunity for the students and potential employers in the industry as it is professional training.
He said that, along with presenting a better résumé, students that complete the program already know who they would be working with while those who are hiring have already seen first-hand their potential.
"These kids would have never known how to enter this field or who to reach out to…or even what door to knock on," Bruinsma said.
The program has been successful thus far, having grown each spring both in terms of student sign-ups, business interest and expansion. Last spring, Kalispell began providing the program to its high school students and it was announced that Missoula, Lockwood and Huntley's high schools would start respective programs this semester.
Additionally, companies like Tractor and Equipment, Tri-State Truck and Equipment and Dick Anderson Construction have also begun partnerships with their local school districts for the program.
To date, around 20 students have taken the program with many of them continuing to pursue careers in the field. Bruinsma said one student has since gone on to enroll in a biodiesel mechanics program at a local community college. Former SD2 student O'Shay Birdinground landed a job with Knife River Construction in his first year following graduation.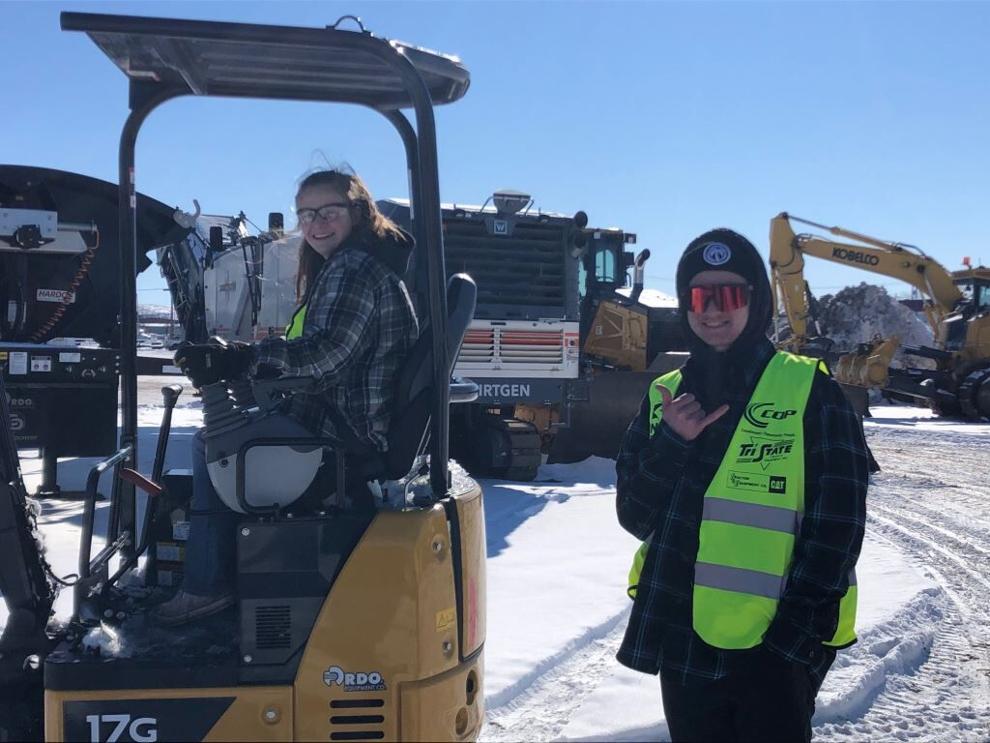 Although he would eventually move on to start taking classes at the University of Montana, he said he appreciates what he took away from the program and that he's glad the construction industry is a career option going forward.
"It was an amazing experience," he said. "Sometimes I wish I could go back and just sit in my truck like I did when I was working with them."
A model easy to replicate
In addition to simply showing up for an award ceremony, representatives from all parties involved in the program were in attendance to explain the program to fellow industry leaders throughout the country.
"We really had no idea until Adam told us that it was getting discussed on a nationwide basis," Houser said. "But that's what I think the great thing about it is, which is that it's easy to replicate."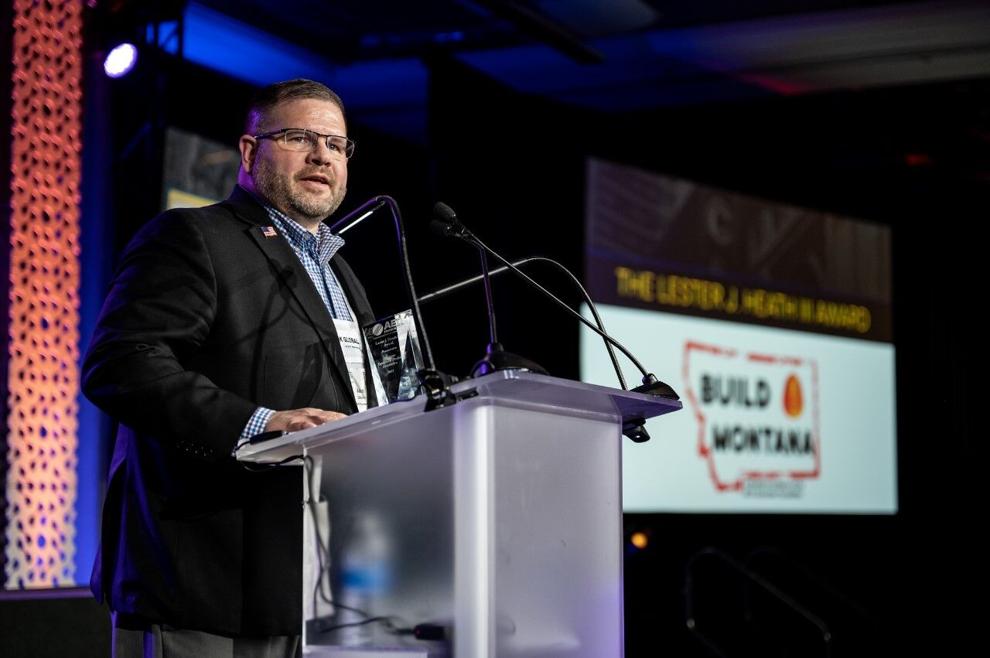 Given the mission of the foundation and the success Build Montana has experienced to date, the hope is to share its approach with other states with the hopes of inspiring their own similar programs with similar success. Specifically, representatives fielded questions and detailed how local school districts can develop partnerships with local contractors and associations to share resources and how to utilize options made available through their respective governments.
In Montana's case, Upham pointed out that additional available resources through government policy like Transformational Learning grants can ease any potential financial hurdles and even encourage these programs' success.
With all these societal pieces coming together outside of just the school system, Upham believes it's a model that will continue to grow and thrive going forward.
"It's re-thinking public education and it's exciting," Upham said. "It's innovative, but it's also common sense, you know?"