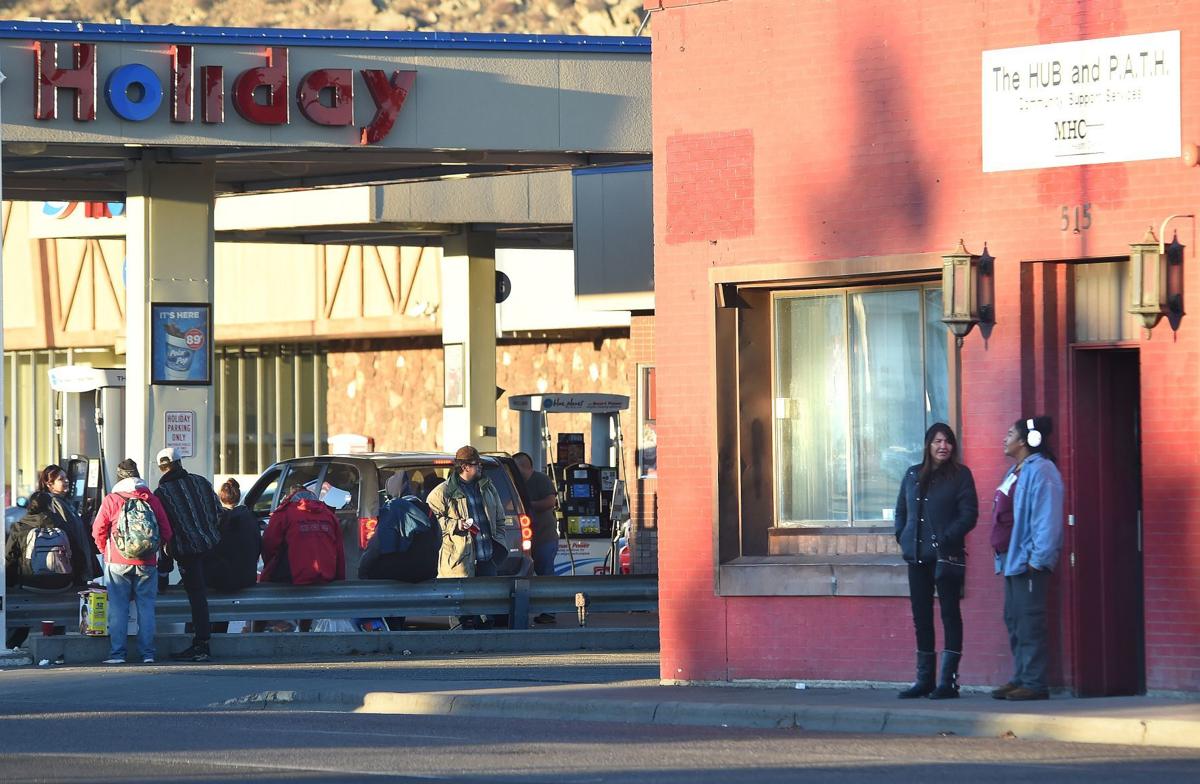 A vehicle crashed into the entryway stairs at the downtown building that houses The HUB and P.A.T.H., programs that aim to combat homelessness, but the structure appears to have escaped major damage. 
Police were dispatched to the building at about 9:44 a.m. and found that a 52-year-old Billings woman was behind the wheel of an SUV-hybrid that struck stairs leading to an entrance on the north side of the building, according to Billings Police Department Lt. Brandon Wooley. 
It's unclear how fast the woman was driving, Wooley said, but police believe the incident is related to an earlier report of reckless driving near the downtown Hardees, about a block away. The woman was taken to the hospital to be treated for injuries after the crash. 
Police are investigating the possibility that alcohol was a factor in the crash, but no one was cited or detained at the scene. The car had four adult passengers. 
Early inspections didn't show any structural damage to the building, according to Carmen Gonzalez, who leads The HUB and P.A.T.H. Crews were working to repair a step and railing, she said. The crash didn't cause any major disruptions in operations for the groups. 
Union members on Tuesday got together to raise funds and donate food to the HUB drop-in center, which had run out of all of its food except fo…
Get local news delivered to your inbox!
Subscribe to our Daily Headlines newsletter.