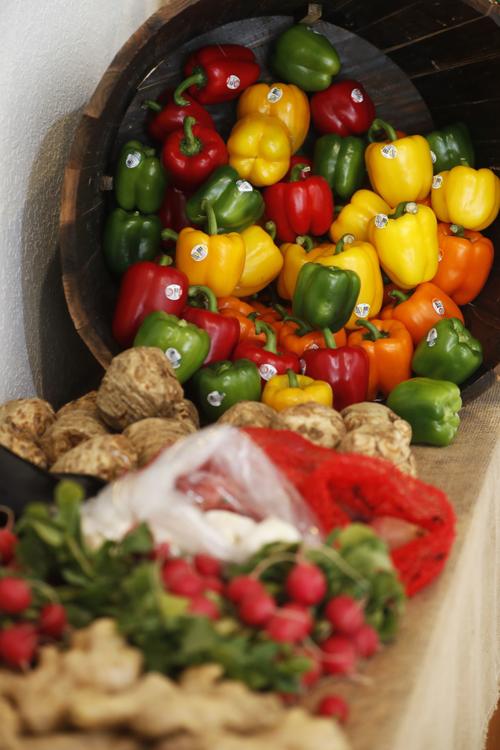 Carbon County's COVID-19 Incident Management Team announced it will offer a limited grocery shopping and delivery service for Carbon County residents who either have COVID-19 or would be at significant risk of contracting the virus.
The new program is being coordinated with Beartooth Market, Moon Lake Market, Valley Foods and Joliet Foods, according to an announcement posted to the county's Carbon Alert Facebook page. 
Specific guidelines are in place for eligibility. A person must be a Carbon County resident and fall into one or more of the categories outlined in the announcement.
"This program has been established only for those in the community who are at a significant risk to contract this disease or transmit it to others," the announcement says.
By noon Tuesday there were no known residents of Carbon County with a positive COVID-19 test, according to the state's COVID-19 website tracker.
Carbon County Incident Management also said in its Tuesday announcement that so far the county had no positive tests reported.
Deliveries will be made Monday, Wednesday and Friday and anyone wishing to use the service is asked to call 406-445-7258, and leave their name and phone number. A shopping and delivery coordinator is supposed to then contact the person within 24 hours of the message.
"Once shopping has been completed, you will be called with your cost and approximate time of delivery," the announcement says. Preferred method of payment is personal check, but cash is also acceptable.
There are about 11 volunteers for grocery shopping and delivery right now and they are all affiliated with the local search and rescue team. One of the organizers behind the grocery delivery program is Frank Pelli, an operations manager for the county's COVID-19 Incident Management Team. Pelli is also involved in training the search and rescue team.
Planning began within the last week or two, he said.
"As a group in the incident management team, we're trying to stay ahead of things and not wait until a problem comes up and then go 'OK well how are we going to deal with this?'" Pelli said. 
The grocery stores partnering with the county on the project were receptive to the idea, according to Pelli.
"My communication with them was really positive and they were more than willing to support it," he said. "Obviously we needed that in order to make this work."
He said that the phone line was set up over the weekend and that the announcement was put on the Carbon Alerts website Monday, before the Facebook announcement Tuesday. By early Tuesday afternoon, Pelli said they had received a couple of calls that mostly seemed to be from people curious about how the program would work.
"Obviously our goal was that we recognized that there would be some people that either weren't going to be able to get to the grocery store or were uncomfortable with the notion of going, simply because of their age," Pelli said. "We want to make sure that people aren't left without some reasonable and safe way to get groceries."
Get local news delivered to your inbox!
Subscribe to our Daily Headlines newsletter.