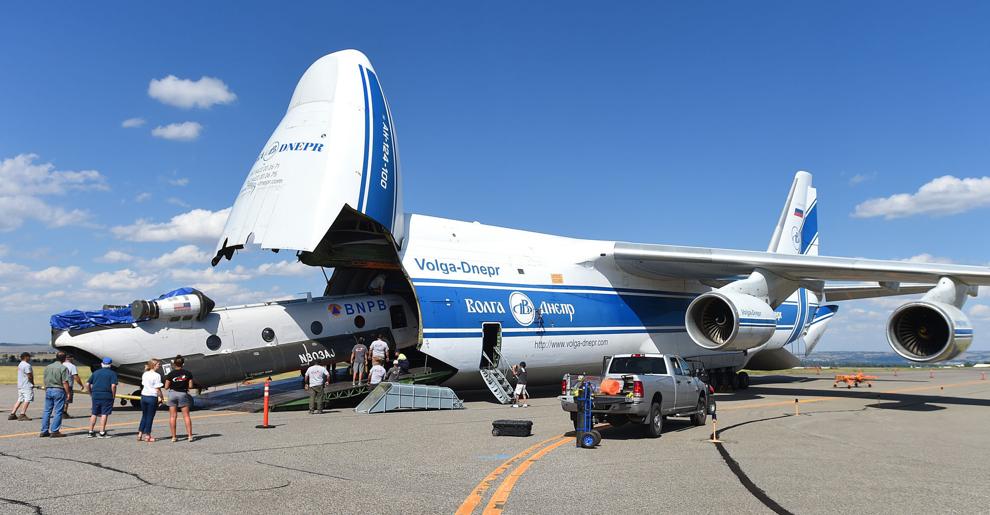 A Billings Flying Service Chinook helicopter is loaded onto a Russian Antonov AN-124 cargo airplane at the Billings airport Tuesday afternoon for a flight to Indonesia.
The Indonesian government is staging the helicopter there for a year for firefighting operations. The Chinook will be operated by crews from Billings.
The Antonov AN-124 is the second largest airplane in the world and will be departing Billings on Wednesday morning.