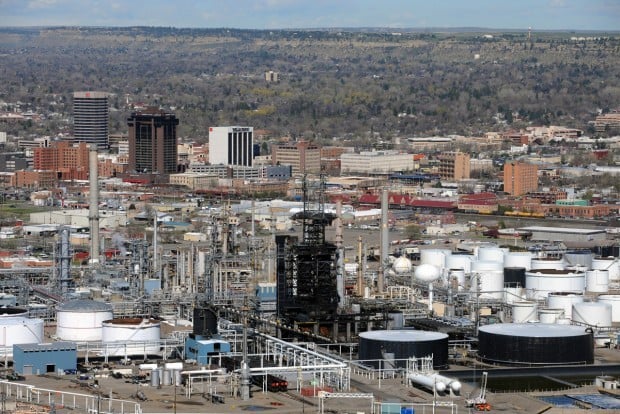 As expected, two local oil refineries paid their second-half 2012 Yellowstone County property taxes under protest this week while their long-running tax dispute with the state continues.
Max Lenington, the county's treasurer and assessor, said Thursday that CHS refinery in Laurel paid $4.08 million, with $1.6 million paid under protest, while Phillips 66 refinery in Billings paid $3.9 million, with $1.3 million protested.
The amounts are what county officials expected based on the first-half protest payments.
"It's just a continuation of what they've been doing," Lenington said.
Second-half property tax payments are due Friday. Lenington said mailed taxes that are postmarked May 31 or paid in his office on Friday will not be charged penalty and interest. Taxes paid after the May 31 deadline will be charged penalty and interest.
The amount CHS protested for 2012 is less than in 2011. The amount Phillips 66 protested increased.
Eight businesses account for 99 percent of the protested taxes in the county, with the two refineries being the largest followed by communication companies. Yellowstone County is holding a total of about $38.5 million in protested taxes in an escrow account, Lenington said.
The refineries have disputed their assessments with the Montana Department of Revenue for several years.
In April, the Montana Supreme Court ruled in favor of the Revenue Department and said the CHS challenge must be raised through the administrative tax appeal process before going into court. CHS had filed its protest in District Court and appealed to the Montana Supreme Court when a district judge ruled against it.
Phillips 66 appealed its tax assessment to the Yellowstone County Tax Appeals Board, which sided with the company. The Revenue Department then appealed that decision to the Montana State Tax Appeals Board, which has not yet ruled.
Taxes paid under protest are held in an escrow account pending resolution of the dispute. Taxing jurisdictions can demand distribution of the protested taxes but may have to repay the money depending on how the issues are resolved. The Laurel School District has been spending protested taxes since 2010.