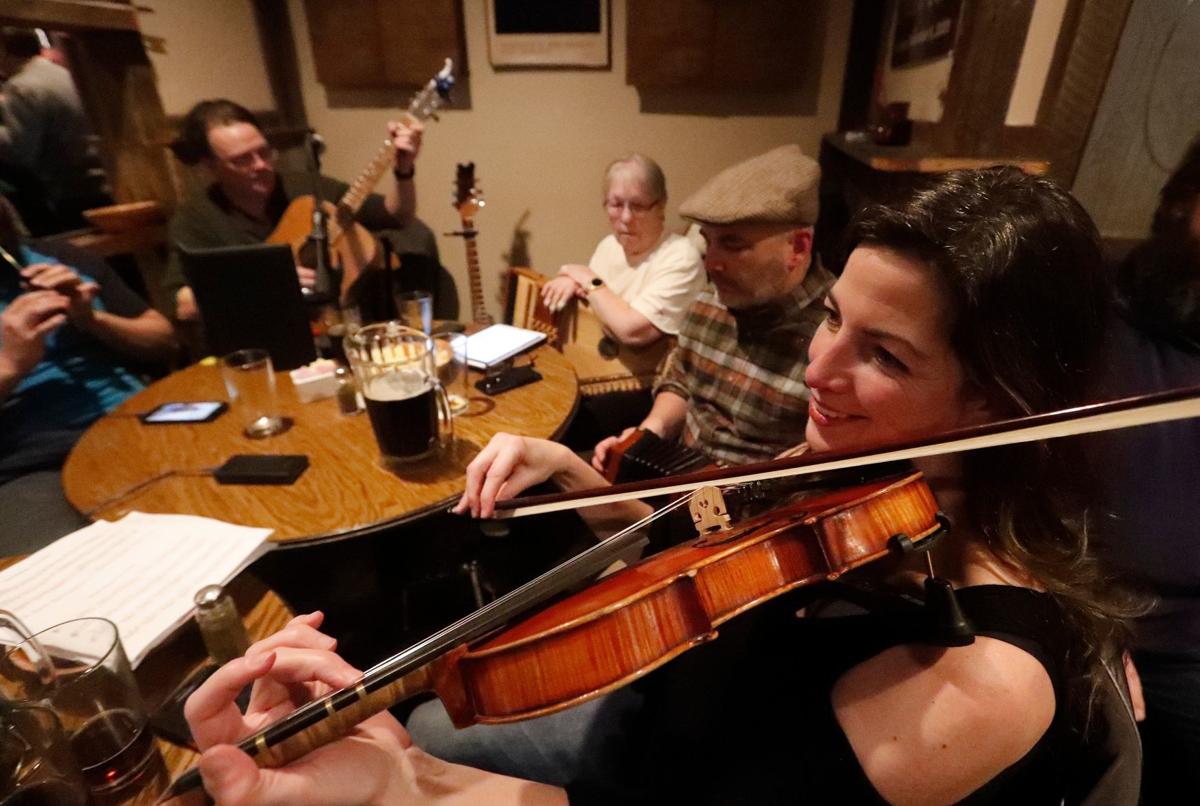 First the kitchen started running out of food. Then the bar began running out of beer, liquor and wine. But toward the end of what appears to have been its final week in Billings, Pug Mahon's still hadn't run out of people.
After the recent death of owner Bill "Mac" MacIntyre, the downtown restaurant and Irish bar beloved by many was ordered to close by the end of Saturday, just six days after its 35th anniversary. What exactly happens next is still uncertain.
The announcement, delivered early last week to the owner of Guido's Pizza, another business sharing the building, was reported by local media on Tuesday. It, along with the news of MacIntyre's death, took some employees and customers by surprise, setting off a series of busy and emotional days along the block. The Bookie, a casino on east end of the block, was also ordered to close at the same time.
Throughout the week Pug Mahon's was packed daily with longtime customers and longtime employees, along with people who fit outside those categories.
The situation left many of them thinking about the bar's place in their lives while trying to find a way to say goodbye and plan for whatever is next.
Reflecting on the closure, Mike Callaghan, a local chef, bar regular, and longtime friend of MacIntyre, wondered aloud in the brick alley behind the bar at the loss of the community formed around the bar.
"The people who come here who I got to know, where am I ever going to see them again? I don't know," he said. "They're going to go somewhere else. And they are going to talk about this for as long as I live. And other people will say 'Do you remember Pug's?' "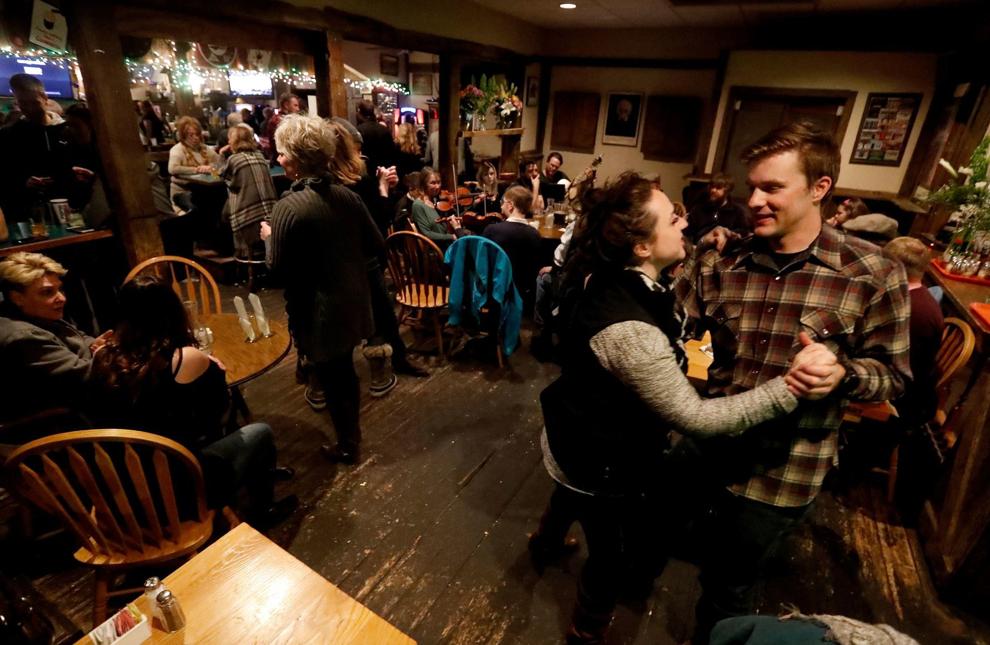 As regular A.J. Kalanick put it, Pug Mahon's "meant many things to many people."
Kalanick, the executive director of Billings Studio Theater, came to know the bar as a place where local actors gathered on Thursday nights at the end of the rehearsal week in the late 1980s. That tradition carried on through the bar's final week.
In decades past, actors would drink and wait for a newspaper deliverer named John to come down with copies of the Thursday Billings Gazette Enjoy section which covers arts and entertainment. Holding up dollars in the air they'd buy him out and set about reading the reviews and discussing what they thought the reviewer got right and wrong, Kalanick said.
He described the bar over the years as a melting pot. 
"It was a place that was quiet enough that you could have a conversation and yet loud enough that you could share a secret," Kalanick said. 
On St. Patrick's day, the bar is a popular destination in Billings because of its Irish connections, reinforced by signs, pictures, paintings and stickers posted up around the room.
MacIntyre and Karen Belluomini partnered to start the business in 1984 at the old location of the Sunflower Cafe, west of the corner of First Avenue North and North 31st street. 
The last 10 years, Slainte, a local Celtic music group, played every Friday night at Pug's, circled around a table covered in sheet music and pitchers of dark beer and water. "This is what I look forward to every week," said member Steve Zediker during the band's last performance at the bar. "No matter what the week throws at me, this is good."
For Callaghan, a key aspect of the bar was its welcoming atmosphere.
"There's a couple of bars in Billings you never have to worry about not being included in the bar atmosphere," Callaghan said Friday night. "You came in, hung out for awhile, everyone got to know your name real quick. I'm in there 15 minutes and I've talked to 10 people."
Callaghan, who was born and raised in Ireland, also reminisced about the halibut fish and chips, which he said was the only thing he ate at Pug's for "at least 15 years."
"It was cooked perfectly, nice and moist, not the crispiest," Callaghan said, adding that the portion was "ridiculous."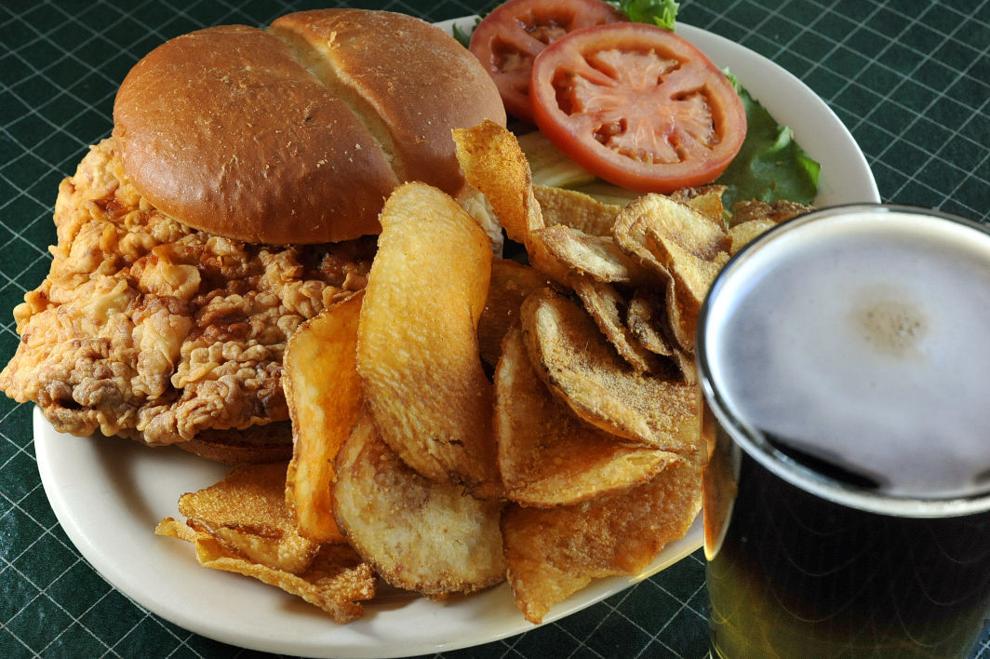 Probably the most famous dish at Pug Mahon's was its pork chop sandwich. 
The sandwich looked to be half a pig, Callaghan said, adding that the fried pork chop was always spilling out past the edges of its bun, and even the plate. It was moist, not overcooked and, in Callaghan's opinion, the best pork chop sandwich in the state of Montana.
The sadness at the bar's closure was compounded for some by MacIntyre's death from cancer, a disease he had successfully fought before. MacIntyre was often seen around town with his golden retriever. At the bar, he always sat in one of two seats at the northern corner of the wooden bar, near the video machines, the men's restroom and the beer taps, a glass of red wine sitting in front of him.
He wasn't afraid to argue about politics, or anything else, but he also had a sense of humor and a generous, compassionate side too, according to people who knew him.
Pug Mahon's was named after a variation of a Gaelic saying MacIntyre said was directed at his detractors. He told The Gazette in 2004 that it meant "kiss my..."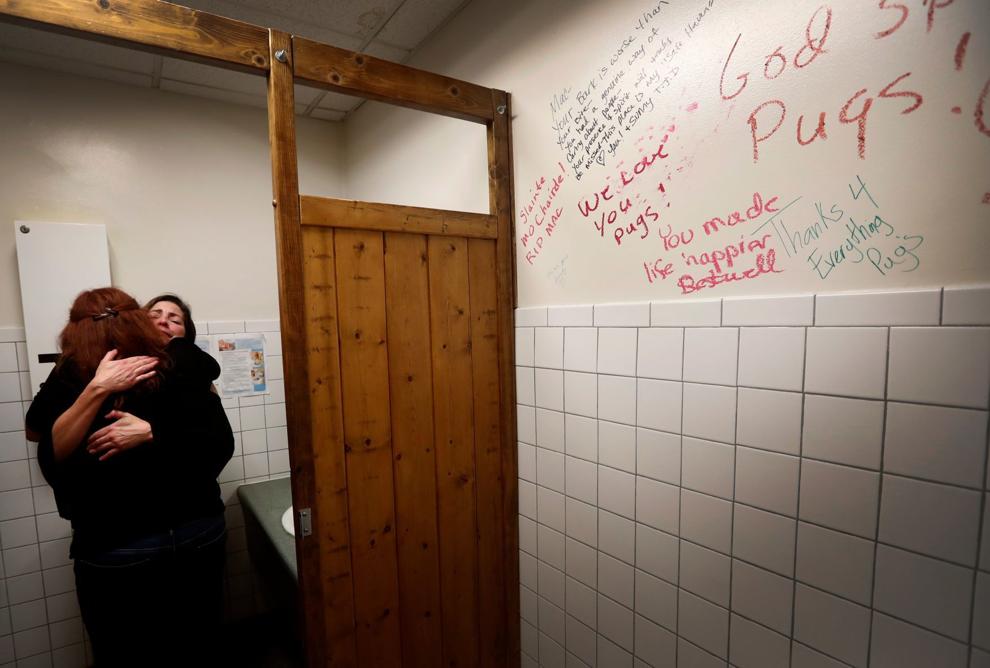 Bernie Steffan, who said she had been going to Pug's since her "wild" post-college days, all the way up until the bar's final days, was distraught between MacIntyre's death, the closure, and what this meant for "the girls," a group of longtime employees working the bar and serving food for what one of them estimated to be a combined 200 years or more.
That level of employee retention is a rarity in the service industry, Callaghan said.
Pug Mahon's is where Steffan said her daughters were raised. She took her family there for birthdays, and celebrations, pre- and post-game gatherings with other parents and students of athletes at Billings Central, post-Mass brunch, family dinners. It's also the place where, on her 50th birthday, MacIntyre and her family conspired to have a group of bagpipe players come blasting through the front door.
"We grew with Mac and I am just so sad that our family tradition is going away because we would eat here every week," Steffan said. "He was one of a kind. I mean I've known him for over 30 years and I've loved him for over 30 years and I've loved these girls for over 30 years."
At some point during the week a message was written on a whiteboard sitting toward the back of the bar propped up against a post.
"Thank you to all of our customers! We couldn't have done it without you, all of you! Love, the Pug's Girls."
The exclamation marks were dotted with hearts and by Friday evening those hearts had been joined by others, some colored green and written in the blank spaces between the words.
"I loved coming here with these gals because they just treated me like gold and Mac treated me really well," said Lisa Nicol. Nicol, 29, worked at the bar a few years back and made a trip down Thursday to say goodbye and order a black and tan beer.
"It's laughter and tears," said Gretchen Knight, a bartender and server at the restaurant for 27 years.
MacIntyre was "mildly abrasive at best," Knight said, smiling. "He made every single one of us cry."
Yet Knight and other employees stayed on for decades.
"We've all watched each other be pregnant, we've all raised our kids here, we've all complained about our husbands and boyfriends and…and Mac has taken care of all of us," she said.
KTVQ was able to speak with MacIntyre's surviving brother Kevin after word of the closure began to spread. Kevin MacIntyre's older brother in Detroit died the same day that Mac died. Kevin MacIntyre told the Billings TV news station he plans to sell the building along with the liquor license in hopes that another restaurant and bar will set up shop there.
Asked Friday night for her thoughts if this is truly the end of Pug Mahon's, Knight compared it to a roller coaster ride.
"If this is the end, it is the end of an amazing roller coaster ride. And, you know, all rides come to an end. It's been fun," Knight said. "It's been a ride."
Photos: Saying goodbye to Pug Mahon's
Saying Goodbye to Pug Mahon's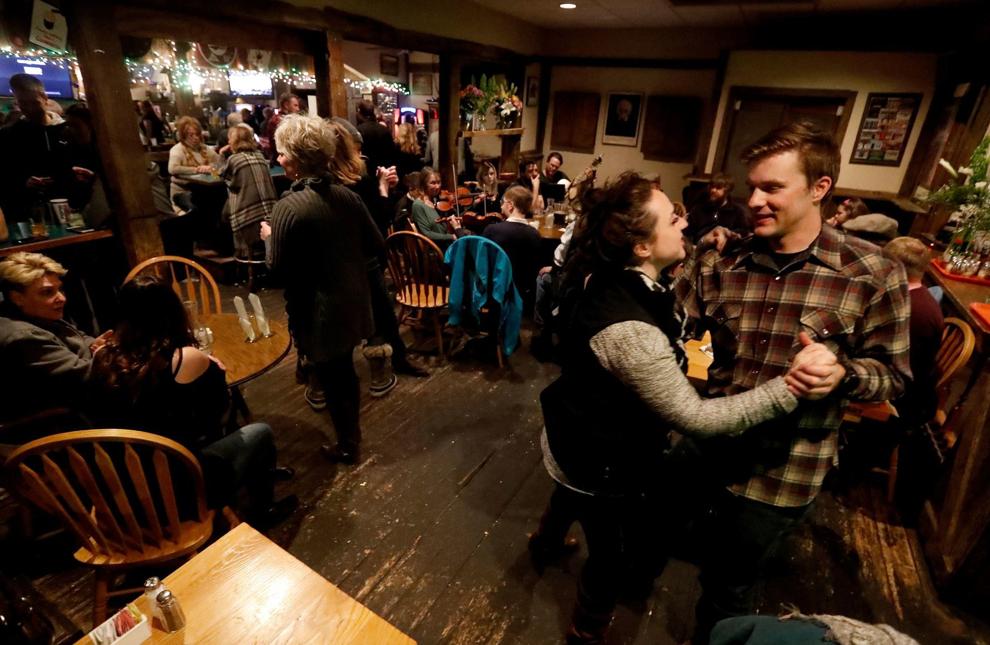 Saying Goodbye to Pug Mahon's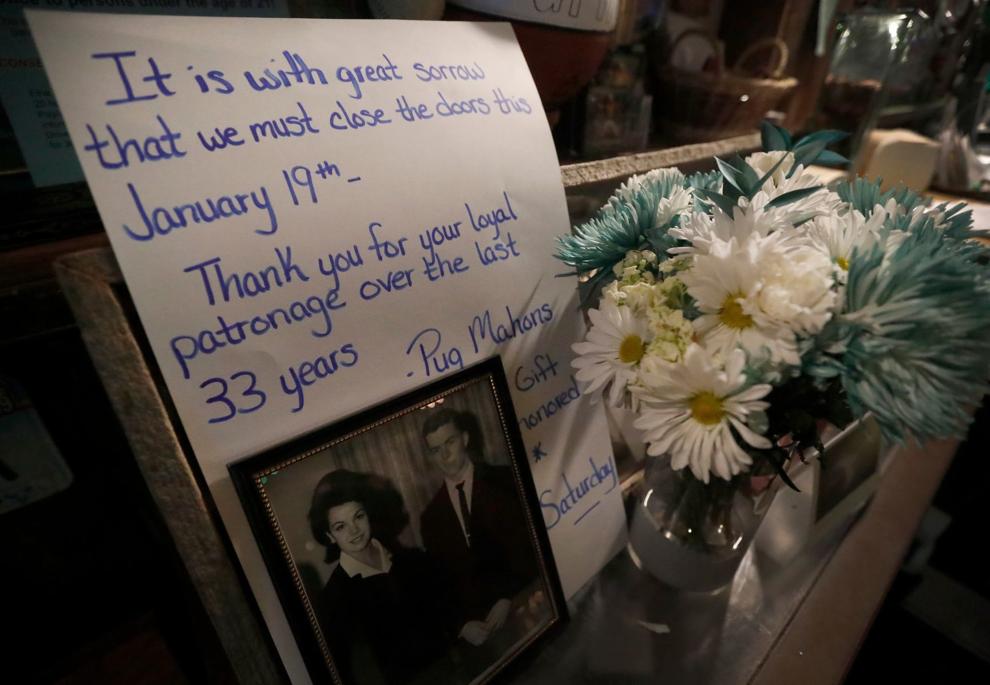 Saying Goodbye to Pug Mahon's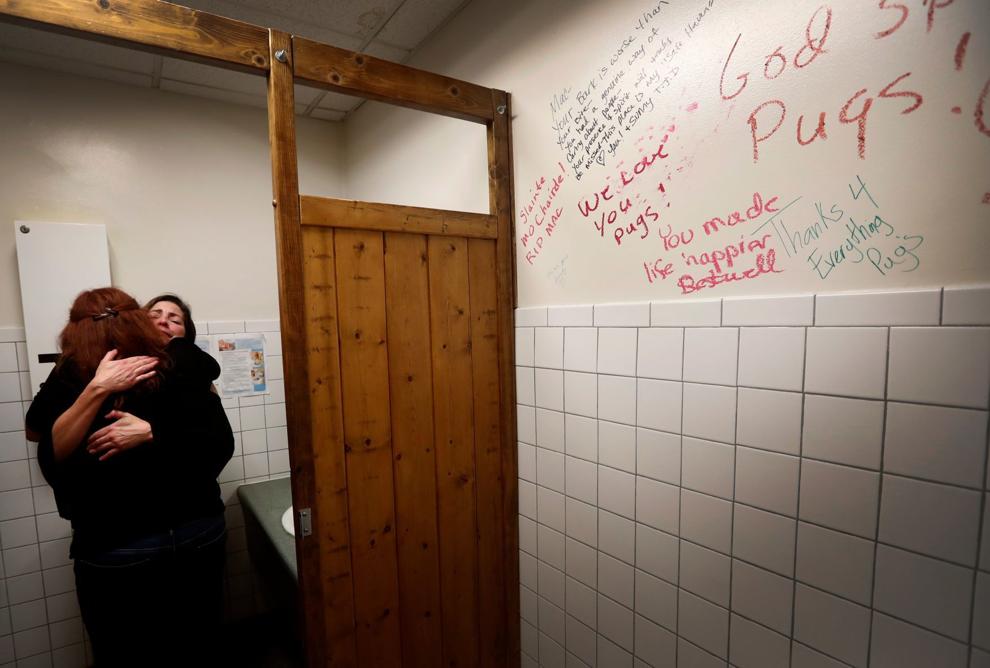 Saying Goodbye to Pug Mahon's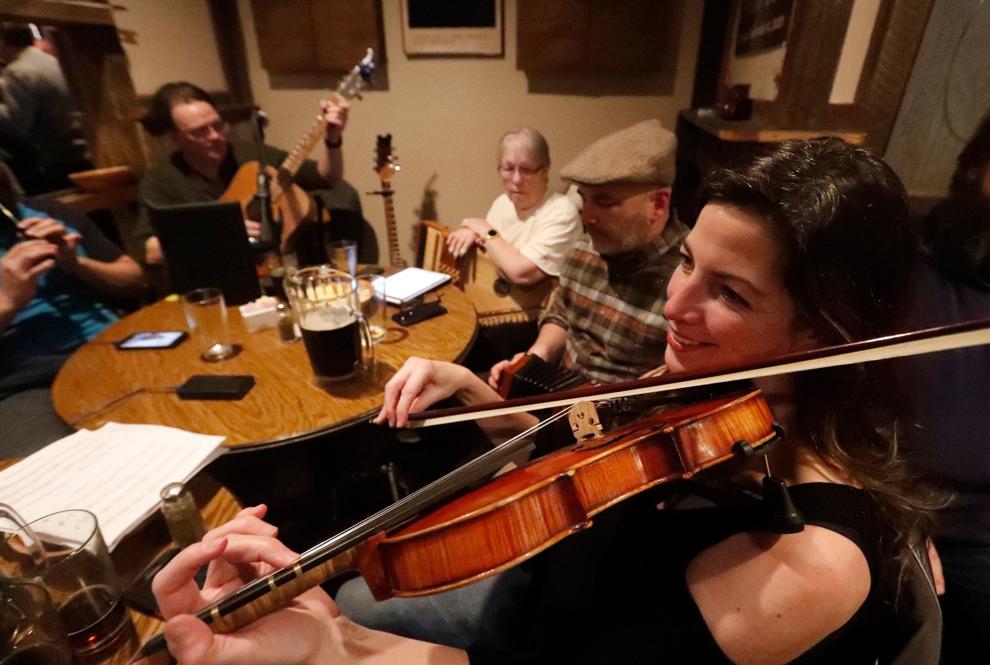 Saying Goodbye to Pug Mahon's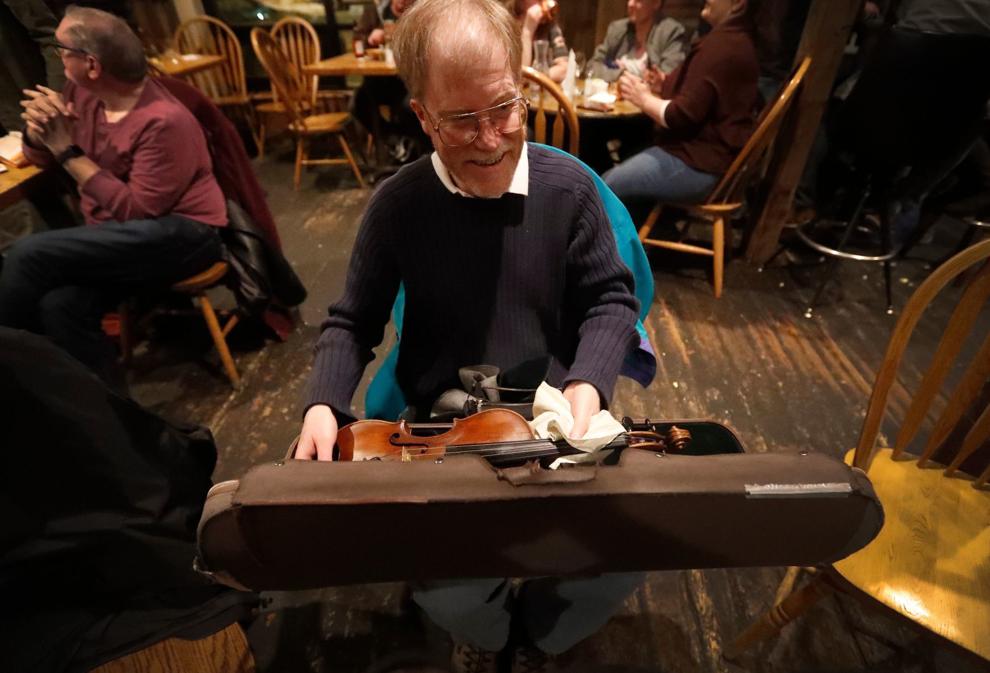 Saying Goodbye to Pug Mahon's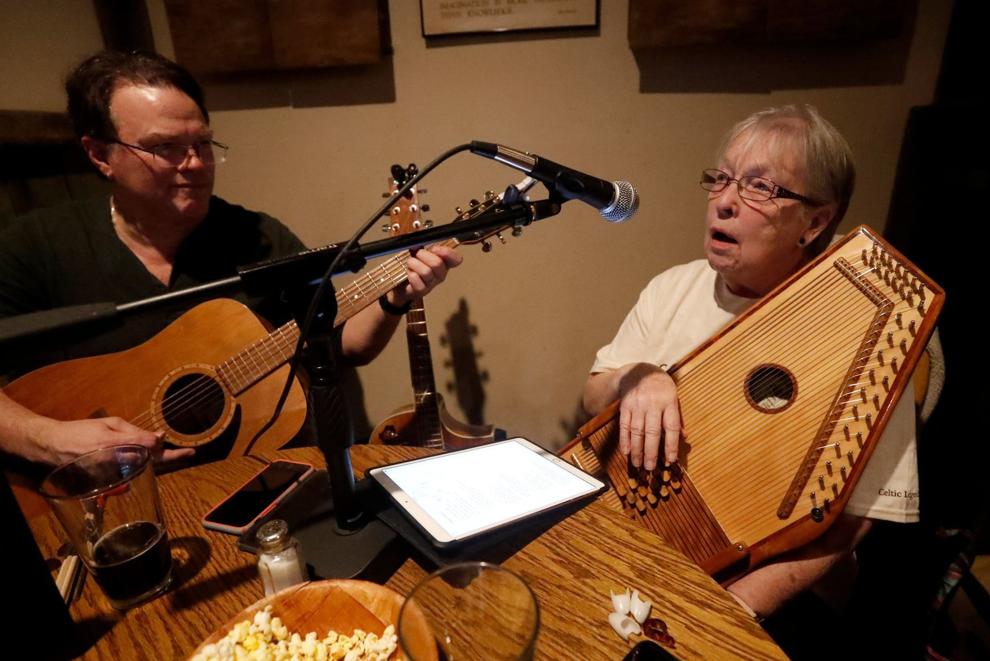 Saying Goodbye to Pug Mahon's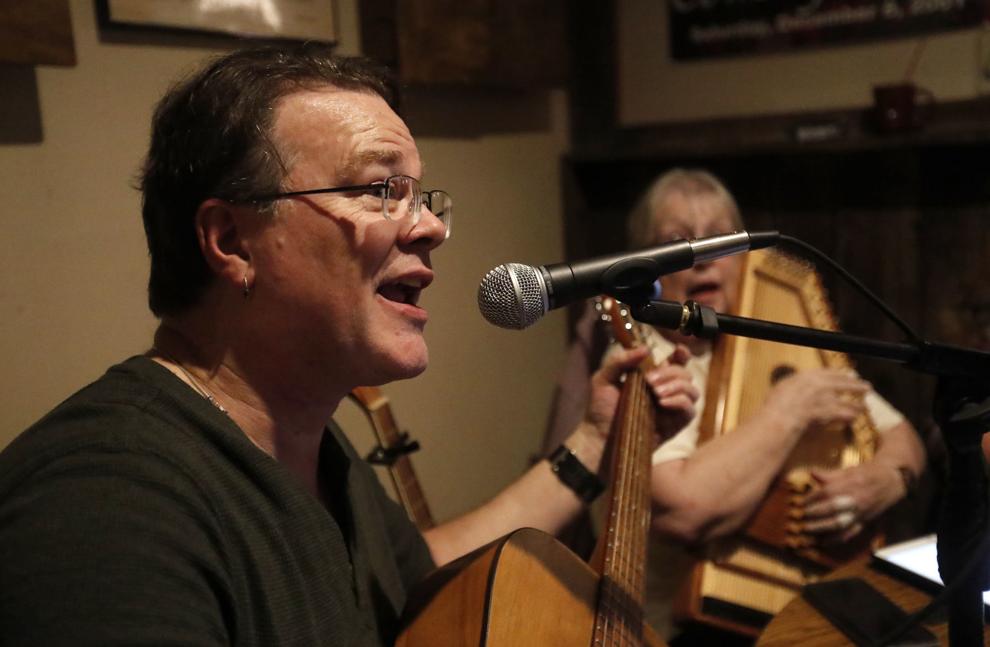 Saying Goodbye to Pug Mahon's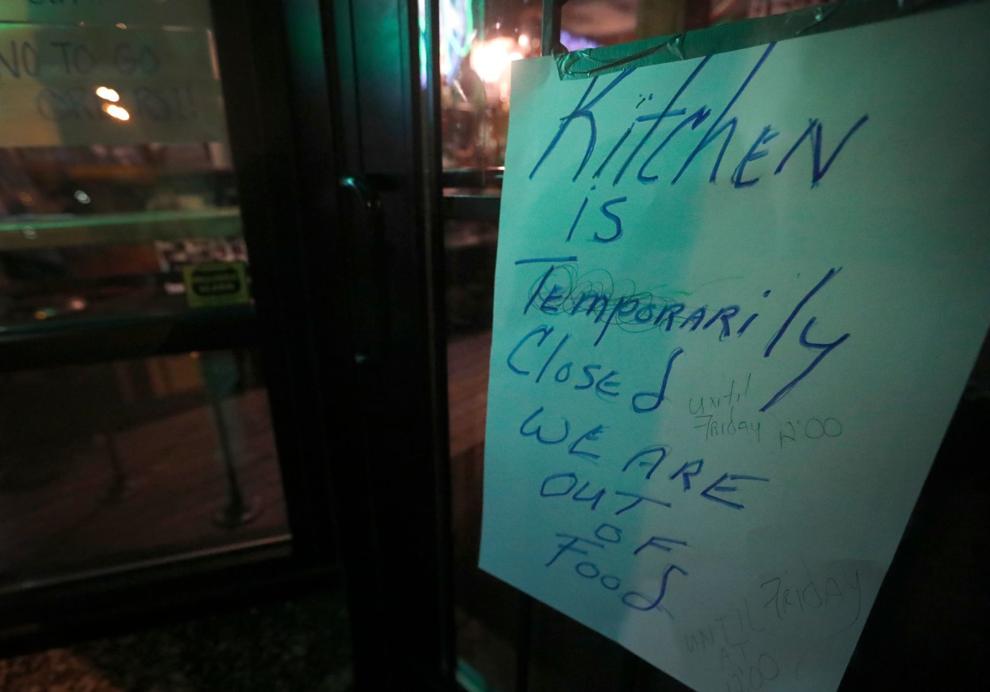 Saying Goodbye to Pug Mahon's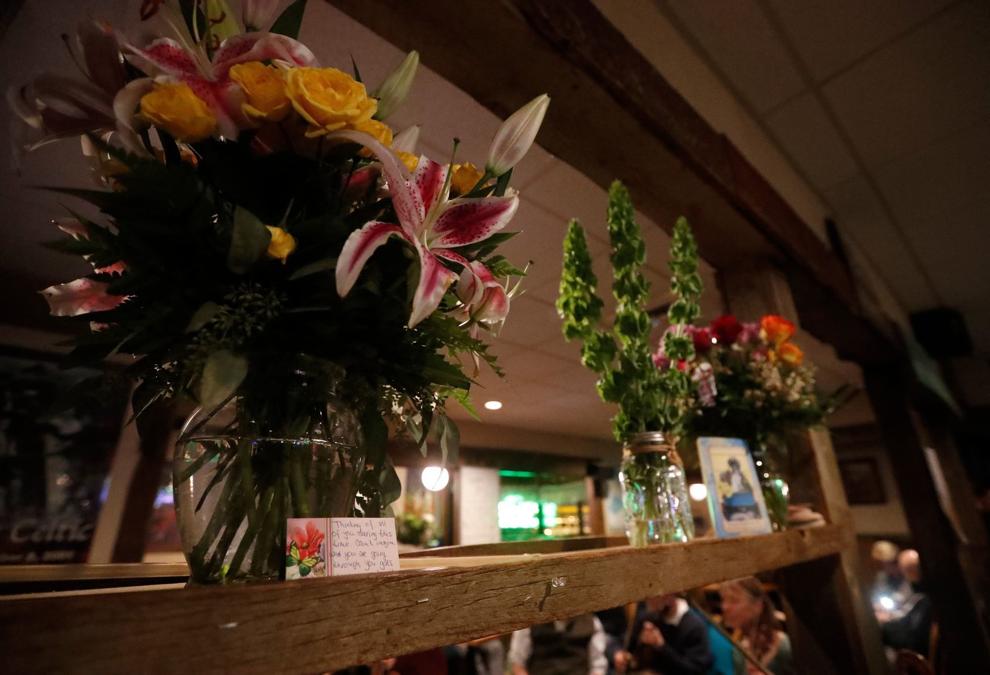 Saying Goodbye to Pug Mahon's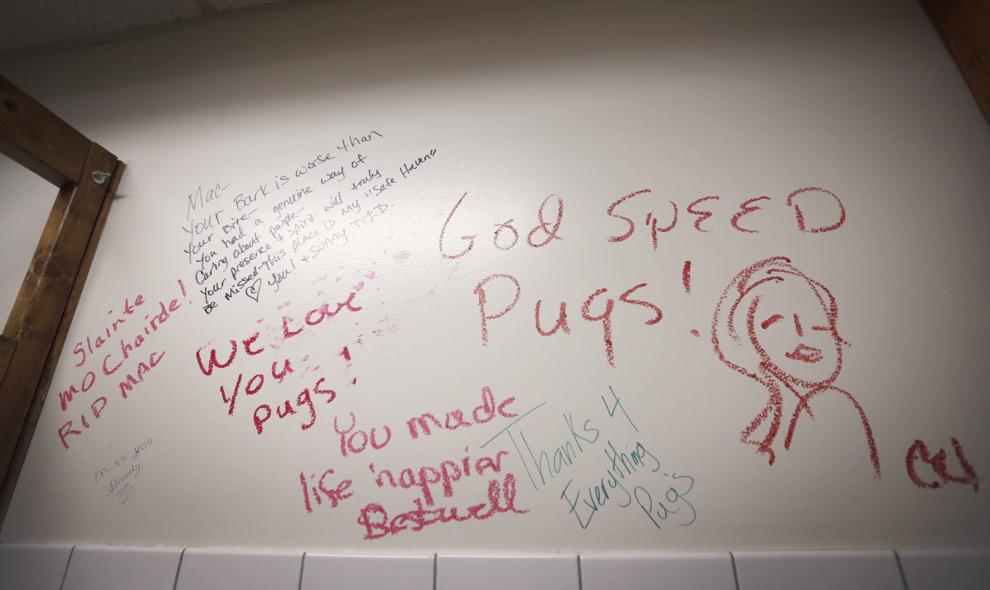 Saying Goodbye to Pug Mahon's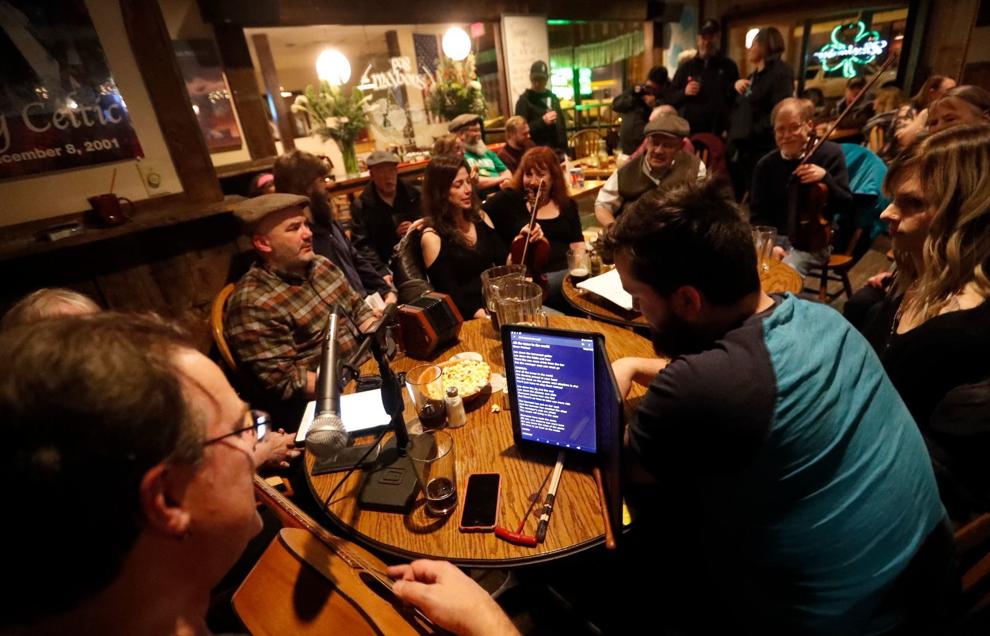 Saying Goodbye to Pug Mahon's