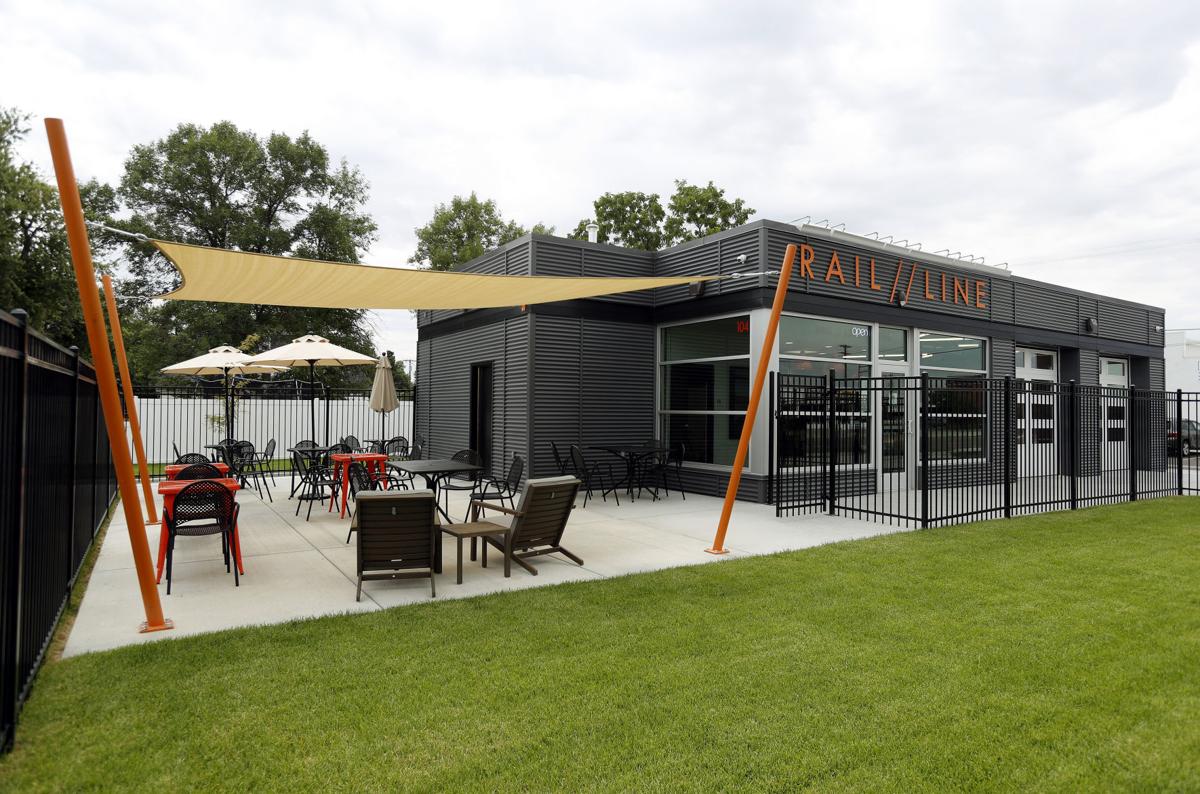 A new coffee shop aimed at promoting business expansion and employing at-risk youth and women will celebrate its grand opening on Billings' South Side on Saturday.
The new business, called Rail Line Coffee, was created by Billings nonprofit Community Leadership and Development Inc., or CLDI, when it started renovating an old gas station and auto repair shop located at 104 S. 29th St. in March. Construction was completed in mid-July and began serving customers Monday.
The goal of the shop isn't only to serve coffee, but to promote business expansion on the South Side and educate at-risk youth and women on skills often used in the workplace, according to Rail Line Coffee supervisor Colin Sauskojus.
The shop will hire anyone who's interested if an open barista position is available, but the business's program looks to employ teens from YouthWorks or women living with addiction from the Hannah House through CLDI.
The main goal is "renewing the perception of individuals living on the South Side" and teaching them certain soft skills like teamwork, problem-solving and time management, and other employment preparation skills like resume building, interview practice and more, Sauskojus said. Of the eight baristas who work at the shop, two of them participate in the Hannah House program.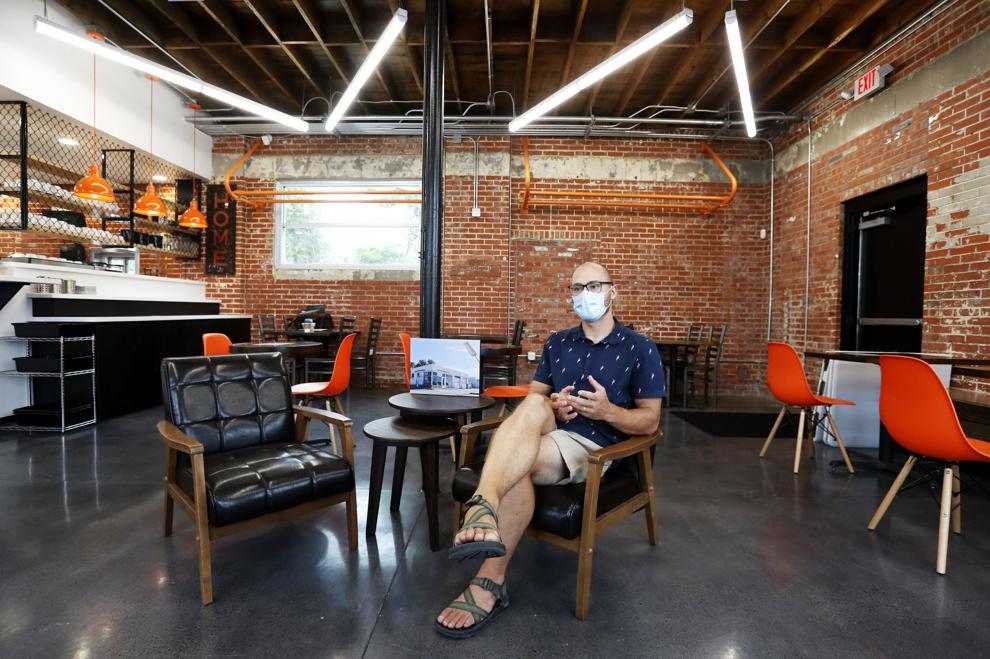 After crews renovated the old 1940s-era Conoco gas station, the cafe still showcases some of the building's original flair, like its gas pump lights and the interior brick walls. The outside of the building exhibits the Rail Line Coffee brand's dark and neon orange colors. An outdoor seating area sits beneath a large sun sail, and a fenced lawn area along South 29th Street is available for lounging. Customers can also use the drive-thru to order drinks.
The menu is comprised of traditional coffee shop items, including lattes, drip coffee, baked goods and more.
But going forward with the project had its challenges as businesses began shutting down and residents were encouraged to shelter in place earlier this year due to the COVID-19 pandemic.
"We started our construction, and then a week later, everything shut down," Sauskojus said. "We were kind of in the boat of, is this something that we continue doing?"
After questioning if the project is what Billings wanted during the time, CLDI soon received an answer; a majority of the funding needed for the project came in over a two-month period. After mid-March, CLDI received more than $350,000 in donations for the project, according to executive director of CLDI Eric Basye. The project's costs totaled about $730,000, including the land and building purchase, renovations and equipment.
"We felt really good about moving forward with it," Sauskojus said.
CLDI's job and leadership development program will introduce employees to soft skill training modules over about a one-year period, according to Rail Line Coffee learning and development coordinator Jane Lee.
"Our goal is to launch them into more sustainable employment," Lee said. "So really we're hoping to partner with other local businesses who are willing to employ our people after they are done with the program."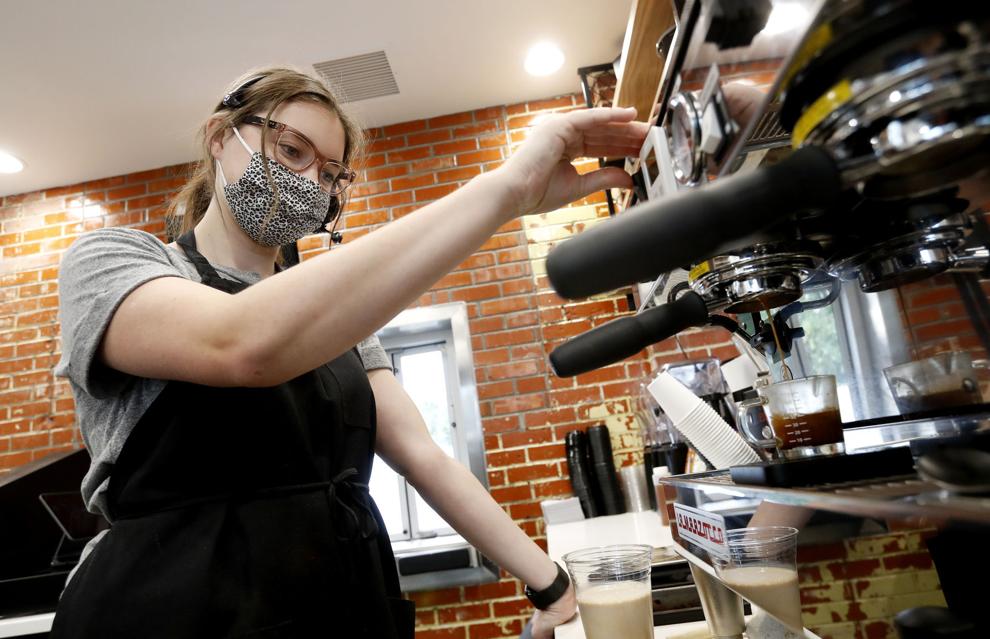 The program is personalized for each worker in the program and what his or her career goals are, Lee said. Baristas start at minimum wage, but can make more money as they continue through different levels of barista training.
"It's a culture of learning and we want to reward them for the work that they put in to improve their craft as a barista," Lee said.
Those who are interested can apply for a position at Rail Line Coffee at raillinecoffee.com. The grand opening celebration will take place Saturday from 3 p.m. to 7 p.m. Free food will be available and drinks will be sold at the coffee bar.