An intensive two-week remodeling effort by at least a dozen Billings contractors and suppliers has given a couple who have fostered more than 70 children a boost during their time of need.
"These were complete strangers who stepped up and stepped into our life," said Rayanne Crick recently, gesturing in her driveway full of people, some of whom had given "time, talent and resources" nearly every day for two weeks to prepare the three-level Crick home for sale.
After a cancer diagnosis, her husband Gary, 59, an operator with the County Water District in the Billings Heights, had his left leg amputated above the hip, requiring him to live in an accessible apartment with the couple's biological child. After that surgery, further complications ensued.
"It's been especially hard on my wife," he said.
"It's like he's been deployed," she said, "only locally."
The Cricks tried for about three months to sell their home near the Ironwood Subdivision in an effort to reunite their family, which includes the lone biological child and five adopted children. Realtor Ashley Thorson of Berkshire Hathaway HomeServices Floberg Real Estate said she showed the home about 20 times, but each time prospective buyers were driven away by all the updates the home needed.
"It should be a quick sell," she said of the $275,000 listing. "It's received an insane amount of updates," including new flooring, carpeting, light fixtures, cabinets, countertops and new paint.
The volunteers' efforts "came together really fast," Gary Crick said.
"After the first day, all the cabinets were piled in the driveway and the kitchen was torn apart," he said.
Rayanne Crick credited Jennifer Mercer "for organizing the contractor community to rally around our family. It's probably the biggest blessing we ever received. To see the community rally — even just being kind to our kids and gracious to us — is something I could not have imagined."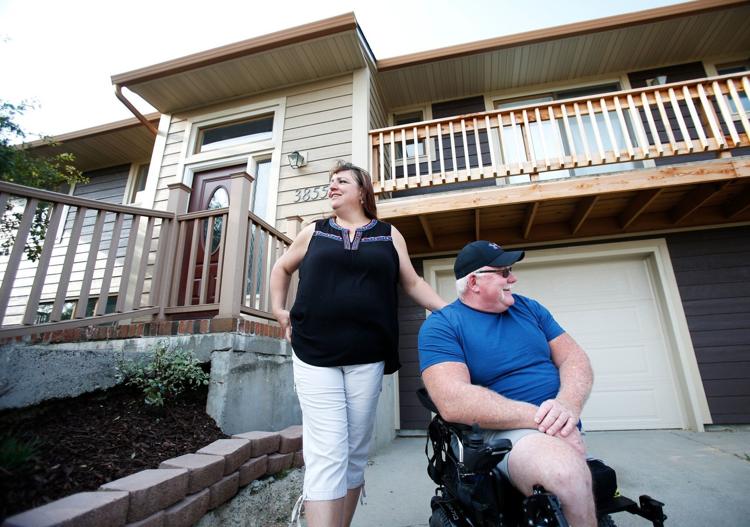 You have free articles remaining.
Keep reading for FREE!
Enjoy more articles by signing up or logging in. No credit card required.
"I've been calling it 'Extreme Makeover: Billings Edition,'" Rayanne Crick said with a smile. "This journey is something we never anticipated, but for us this (makeover) has been the most overwhelming experience — and it's overwhelming in a good way."
"It's a great tribute to what the community can do," Mercer said. "They are an amazing couple who have done so much for these kids."
Married nearly 13 years, the Cricks specialize in fostering children affected by abuse, neglect and addiction. The children can present a number of varied challenges, Rayanne said, including food hoarding, mental health issues and reactive attachment disorder.
In the past 10 years, Rayanne and Gary Crick have opened their home to dozens of children going through tough times.
"The day-to-day work of raising foster children — it's work that never goes away," said Thorson, who's a family friend as well as the Cricks' Realtor.
Contractors, companies and friends involved in the volunteer effort include Brite Electrical Services (which has been in business for a month), Roto-Rooter Plumbing and Drain, Sherwin Williams Paint Store, The Home Depot, Bauer's Handyman Services, Montana Flooring Liquidators, Matt the Painter, Lavelle Interior Solutions, Rimrock Cabinet Company, Billings Overhead Door, Color Tile, NE Construction and the Roach family.
In addition, dozens of individuals made financial donations to help the cause, Mercer said.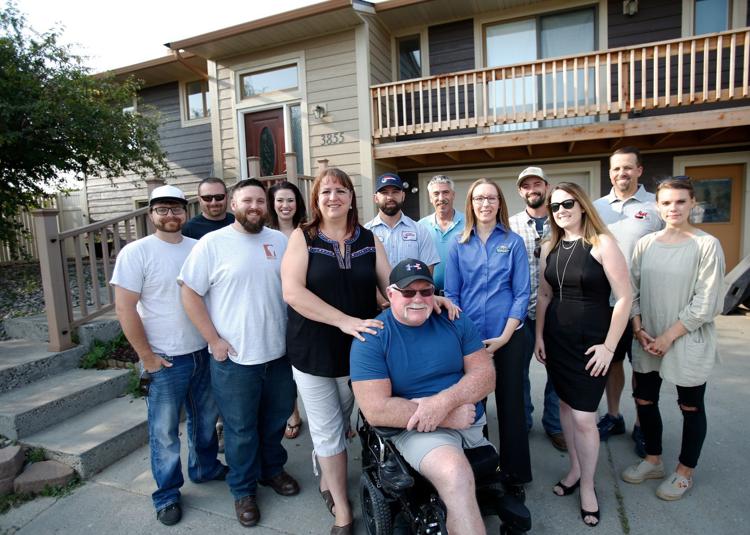 "It's appropriate to come together to do our part when the need is there," said Phil Bauer, owner of Bauer's Handyman Services. "If everybody did a little bit, there would be fewer people in this position."
Matt Jansen — also known as Matt the Painter — said contractors do a fair amount of volunteer work in the community, "but usually it's behind the scenes.
"It's nice to give something back to a family that has given so much to kids," he said.