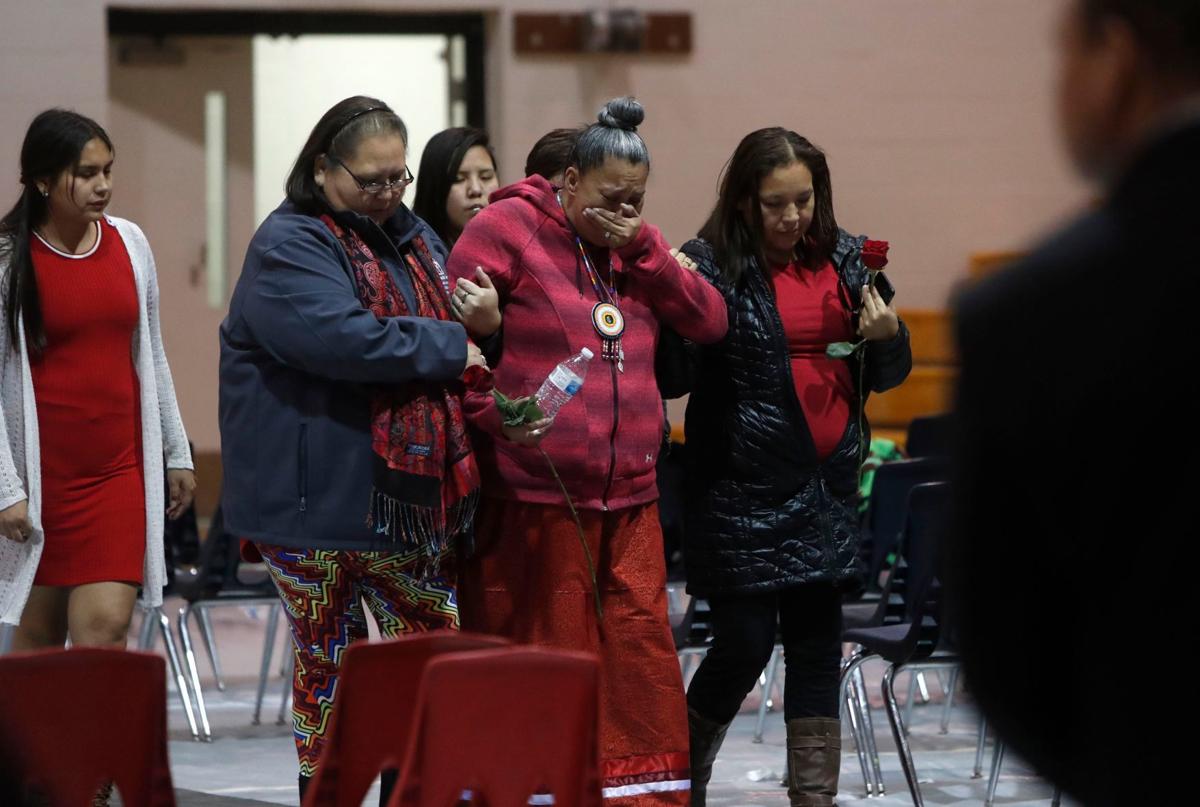 LAME DEER — Red was the color on Henny Scott's dress Saturday and on her mother's skirt. Red, too, was the color of the glitter that was mixed in with the dirt thrown over the 14-year-old girl's grave at the St. Labre Cemetery after sunset.
Scott's mother, Paula Castro, and others, held boxes of red glitter for people to grab as they tossed dirt over her casket, first with their hands, and then with shovels, during her burial ceremony.
Many of the more than 350 people that came to the Lame Deer High School gym for Scott's funeral also wore red, the color symbolizing Missing and Murdered Indigenous Women and Girls, a movement trying to stop violence and mistreatment of Native American women and girls.
That was intentional, said Pastor Dennis Bauer during the funeral, as he discussed meeting with Castro after Scott's death.
"In visiting with Paula when I found out about Henny's death, one of the first things, and it didn't surprise me, is that she was angry and frustrated," Bauer said. "But that was far from the only word Paula had to share. As we continued to visit she was very positive, she said she believes that somehow God will now use Henny's death as a voice, that God's voice will now be heard all the clearer because of her death. And today, that's the theme that I want to share with you. A loud and clear voice."
Scott's funeral ceremony took place eight days after her body was discovered by a volunteer search party looking in an area west of Lame Deer in the Muddy Creek area. Acting tribal president Conrad Fisher had said at the time she was found in an area behind a house and was covered with snow.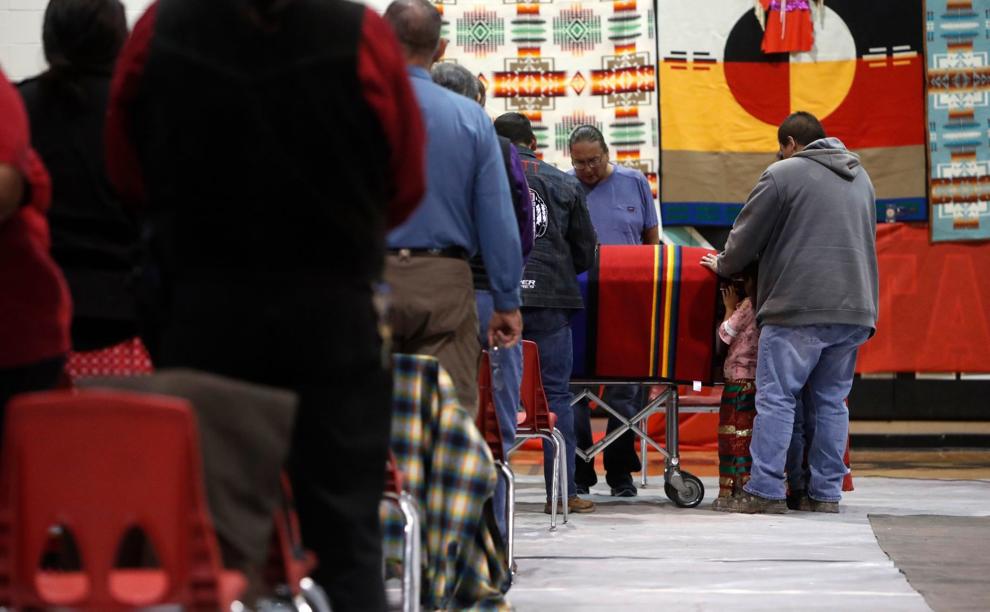 Scott was reported missing to the Bureau of Indian Affairs on Dec. 13. The Montana Department of Justice issued a Missing and Endangered Person Advisory on Dec. 26. She was found two days later.
The FBI has yet to provide additional information about Scott's death, beyond responding to an additional question from The Gazette last week by declining to comment other than stating that Scott's death was the subject of an ongoing death investigation undertaken by the FBI and BIA.
A family wake took place Thursday, a public wake took place Friday night, and Scott was brought Saturday in a casket to the Lame Deer High School gym, where she was a freshman. A blanket was draped across the casket and a cross was laid on top of it. Scott's body was never left alone since it was returned to her family Thursday.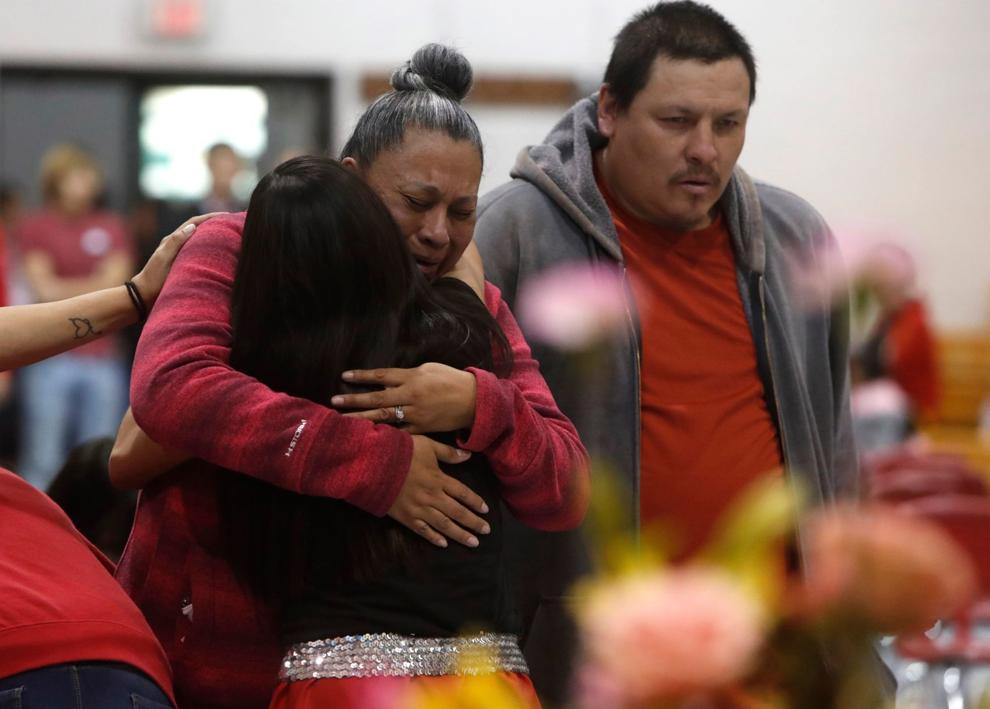 Suzanne Limpy sat in the bleachers before Saturday's funeral began at about 2 p.m. Limpy, 19, said she was so close to her cousin that she felt like a sister.
"She was always there for everybody. I played sports, she was always cheering me on, she was hyping everybody up all the time. She was really happy all the time. She always made me feel better," Limpy said. "She was one of the most supportive people."
The trip to Scott's funeral was not easy for Limpy, who said she hitchhiked 16 hours to be there.
"I did it for her, you know? I had to," she said.
Others, including Henny Scott's father Charlie Scott, traveled from Canada to be at the funeral.
By the time Scott's funeral began at about 2 p.m., people were still trickling into the gym. With her family standing near her casket, cedar was lit and brought around her casket, before it was brought before family members who waved the smoke over their bodies.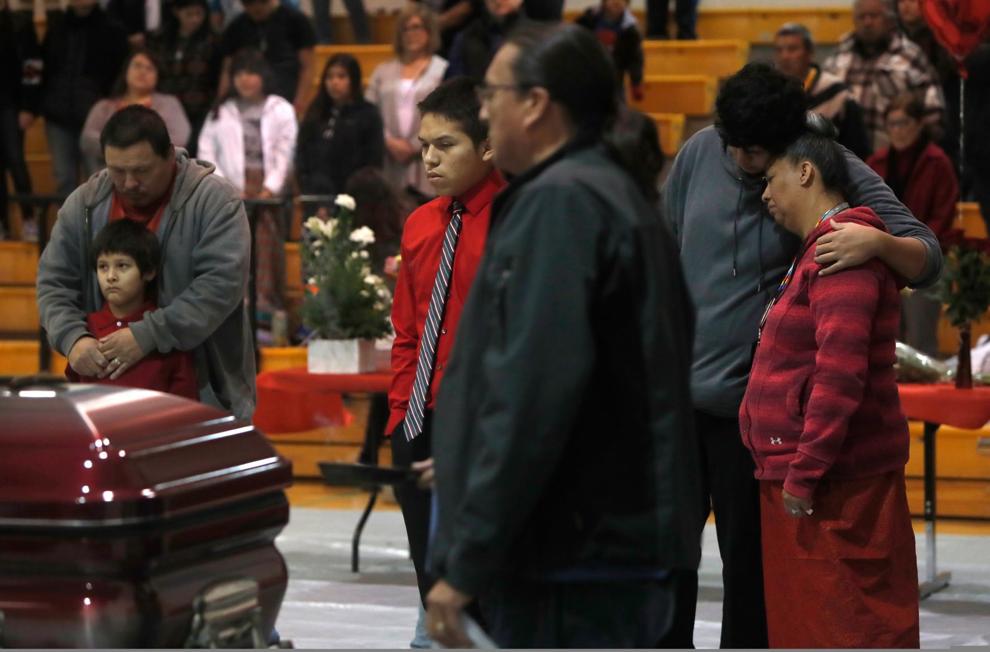 The service interspersed readings from the Bible and church hymns accompanied by guitar and piano with Northern Cheyenne prayer songs and drumming.
Toward the end of the service the lights in the gym were turned out. For 12 minutes, images from the life of Henny Scott flashed across the wall of the Lame Deer High School gym.
Henny opening Christmas presents in a blur. Henny smiling with her mother, with her father Charlie Scott, with her stepfather Nathan Stops, with her brothers and sisters. Henny after hunting, holding the antlers of a deer and smiling. Henny looking with anticipation at an untouched birthday cake set in front of her. Henny holding a diploma from Lame Deer Junior High School, her older brother holding a rose under her nose.
In between the lulls in music playing during the slideshow, the sound of crying could be heard, the loudest of it coming from her mother.
At one point people were given the chance to tell stories. A friend of Scott's, clutching a notebook, recalled how supportive her friend was after finding out she had made the basketball team. A member of the Lame Deer School District staff recalled how he once caught Scott skipping art class. She was reading a book. Her mother had threatened to go with her to class the next time if she kept skipping. Sure enough Castro was in there the next class period, seated next to Henny as she formed clay.
Scott's obituary, which was read by her cousin Angel Russell, said she was working on joining the basketball team at the high school and that she loved hunting and wanted to become a doctor. 
"Henny was a good person and if you were with her you would always be smiling and laughing," Russell said, making an additional statement afterwards. "I'm really going to miss my sister so much."
After the service ended, the casket was brought near the gym's entrance. A line of people passing first by her family to pay their respects, and then by the casket. The line worked its way through the gym for more than an hour.
People were encouraged to sign a coffin box located behind Scott's casket. Many were messages of love penned in a permanent marker.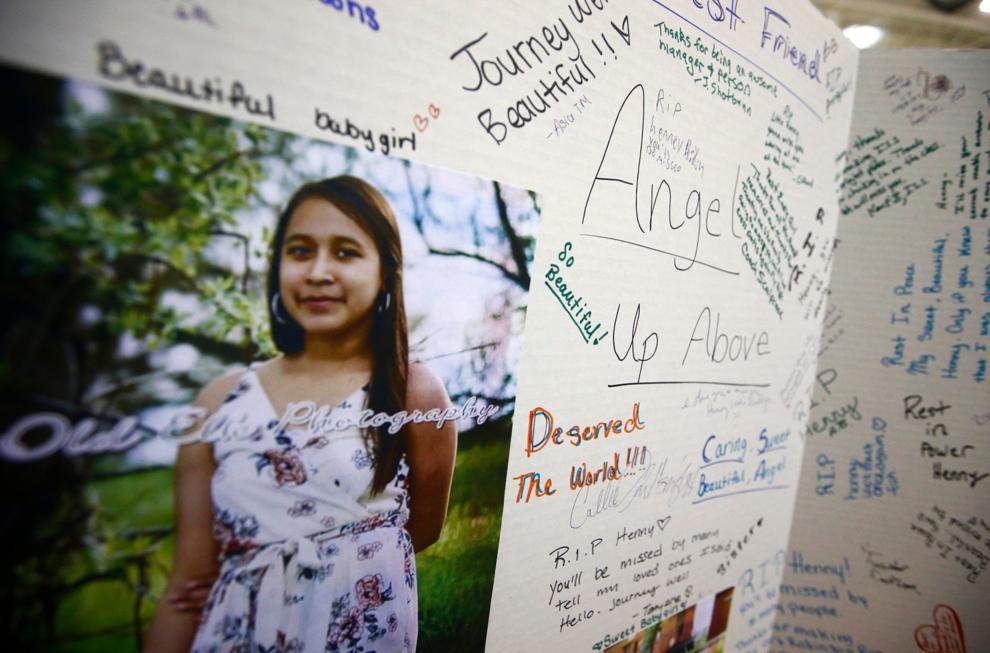 One said: "I love you Henny Monopoly rematch when I see you next time."
Another read: "I love you so much and I want to see you always."
The box, which had a wooden overlay of the Northern Cheyenne morning star symbol and a picture of Scott towards the top, was covered with signatures by the time the funeral ended.
A procession of dozens of vehicles took off as the sun was beginning to set, headed towards the St. Labre Cemetary near Ashland.
There, the dark was broken up by headlights and a handful of flashlights as a passage from the Bible was read and more Northern Cheyenne prayer songs were sung. Pallbearers looped ropes through the handles of the casket and brought it over the grave, where they lowered it slowly until a song reached its end.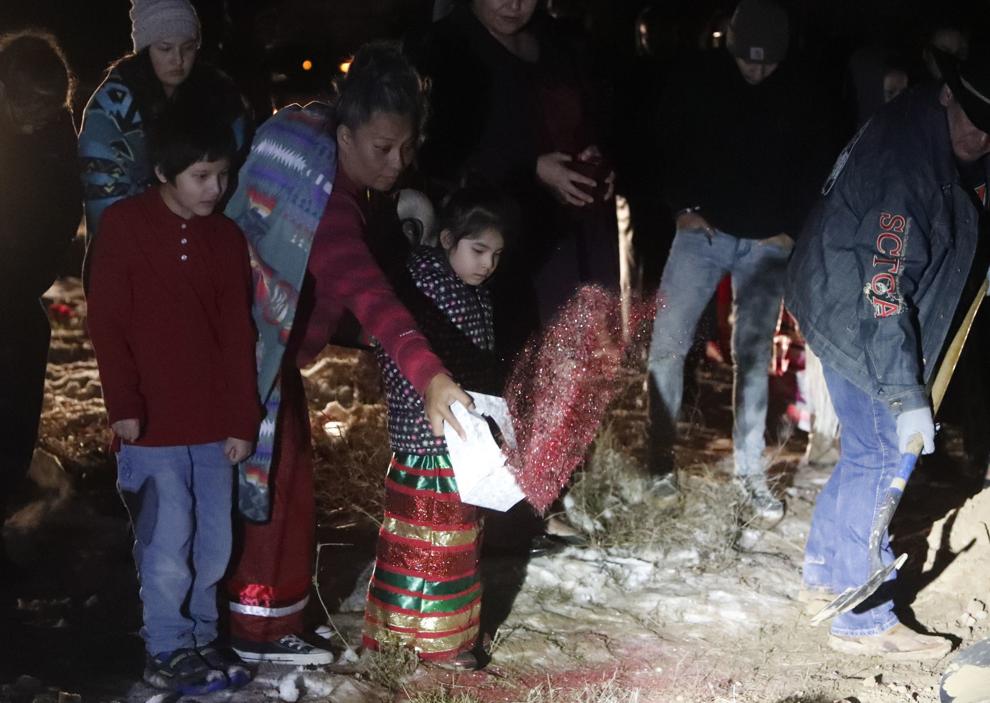 Henny Scott's birthday is Jan. 9. She would have turned 15. At Castro's request, Bauer read an announcement during the funeral, stating that a march through Lame Deer will take place Wednesday, on Henny's birthday, beginning at noon. Whoever attends is asked to bring noisemakers of all kinds.
"This town saw us last time, they will hear us coming this time," Bauer said, reading from an announcement of the march. 
The march will begin at the Lame Deer BIA Office and continue on to the Little Wolf capitol building. Attendees are encouraged to donate food for a potluck afterward.
Anyone who attends is asked to wear red.
---
Photos: Family, friends of Henny Scott gather for her funeral services
Funeral services for Henny Scott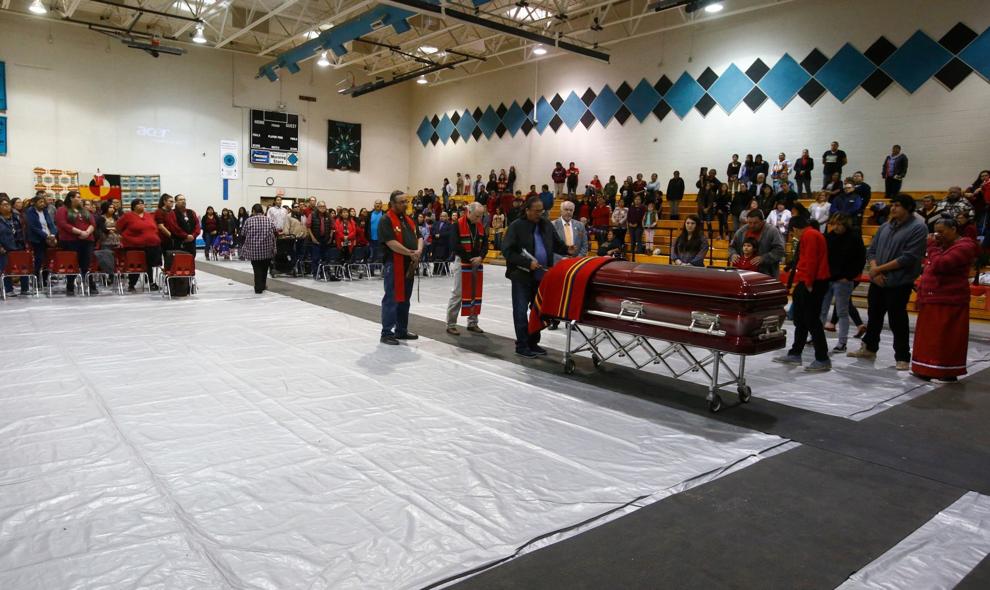 Funeral services for Henny Scott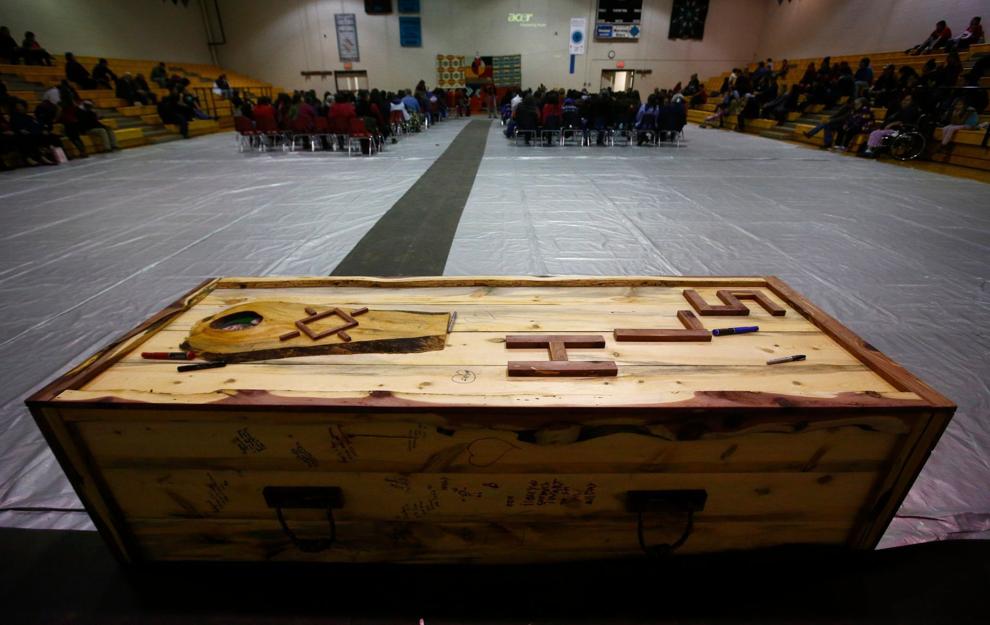 Funeral services for Henny Scott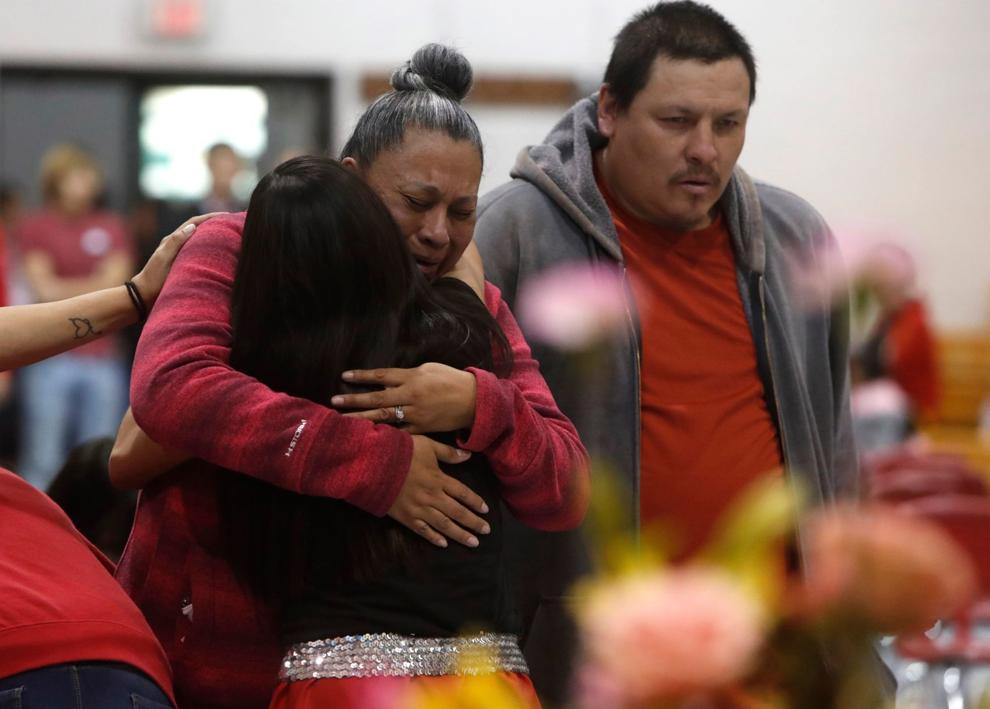 Funeral services for Henny Scott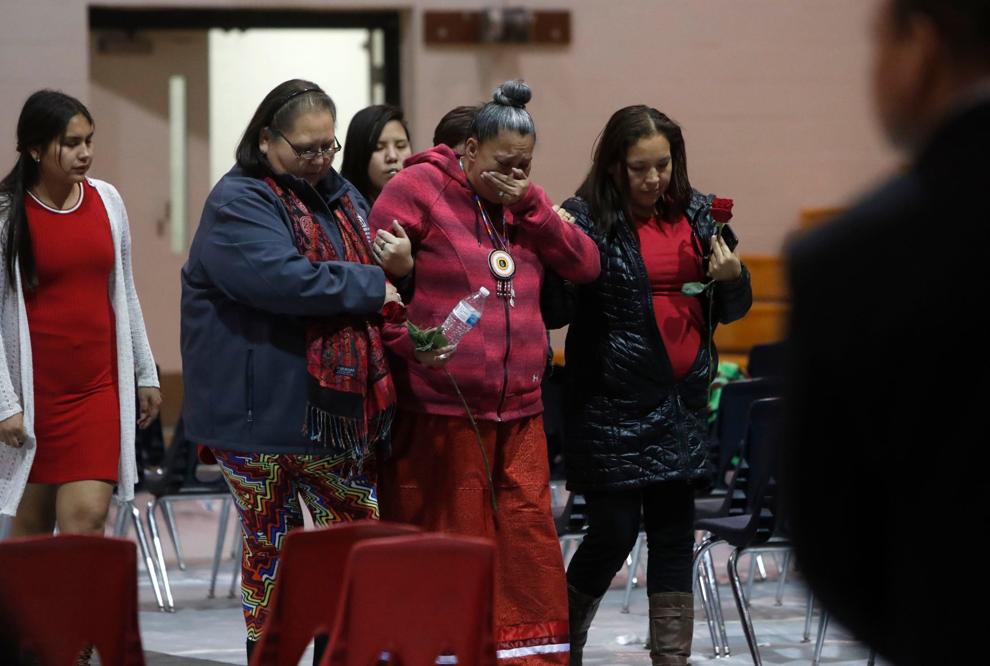 Funeral services for Henny Scott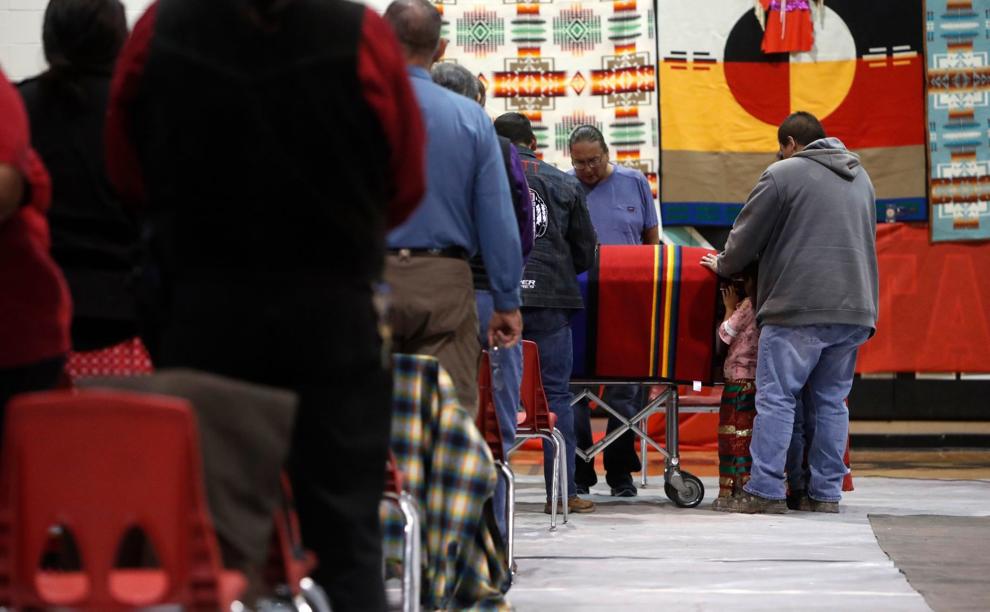 Funeral services for Henny Scott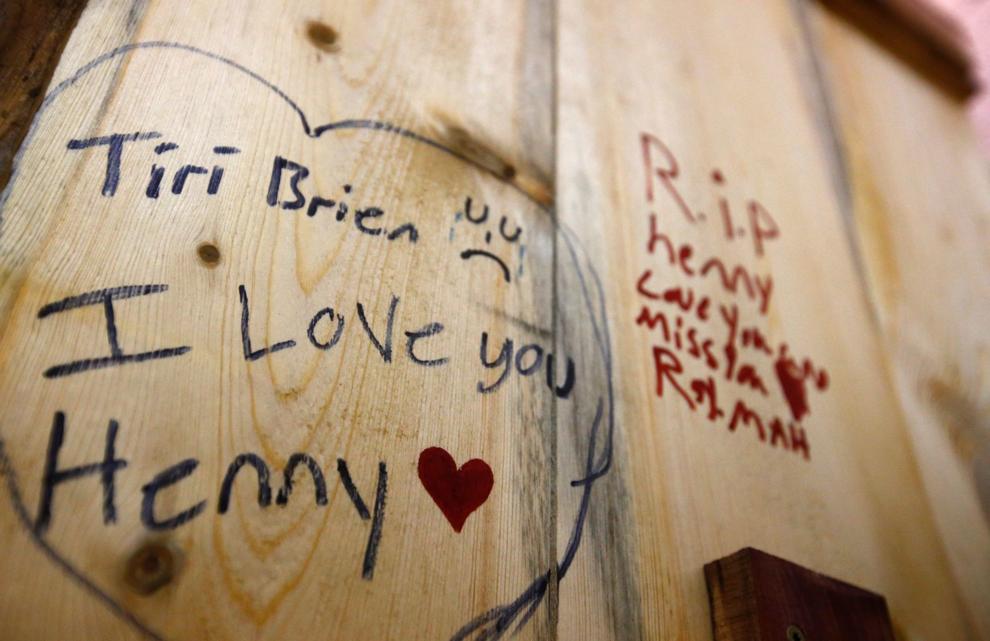 Funeral services for Henny Scott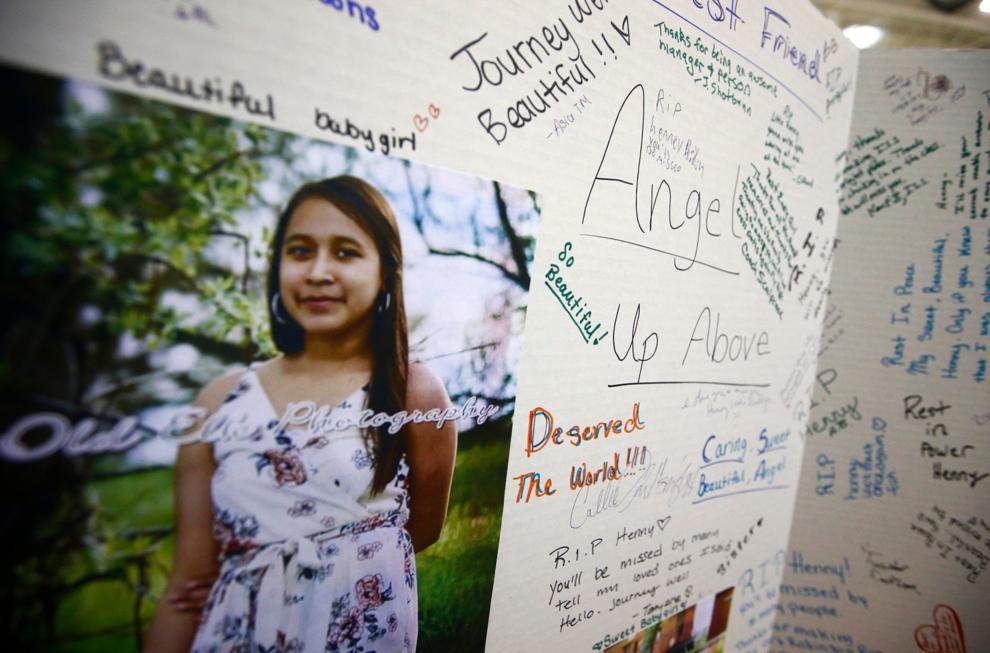 Funeral services for Henny Scott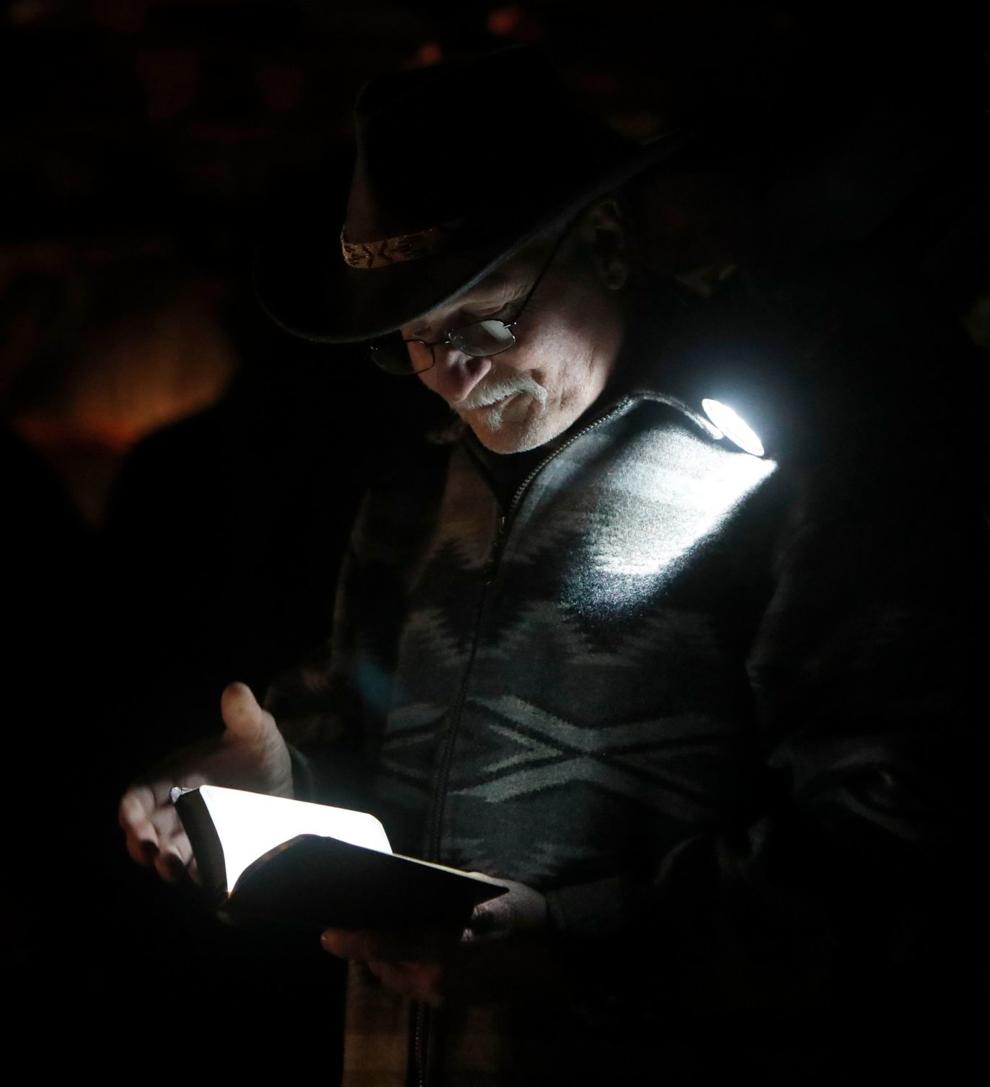 Funeral services for Henny Scott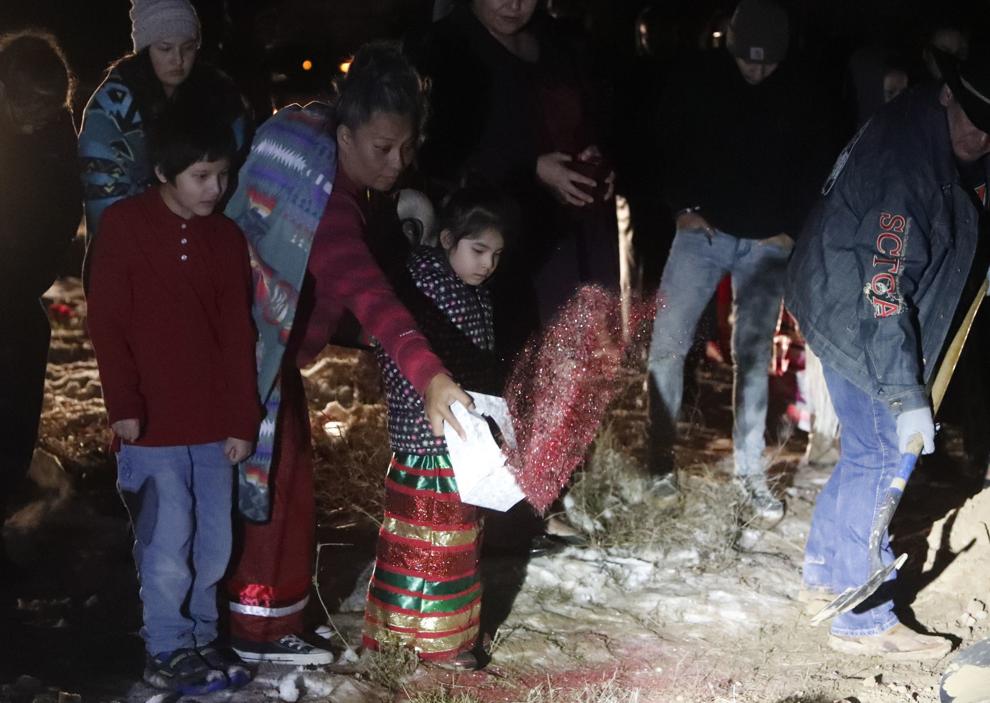 Funeral services for Henny Scott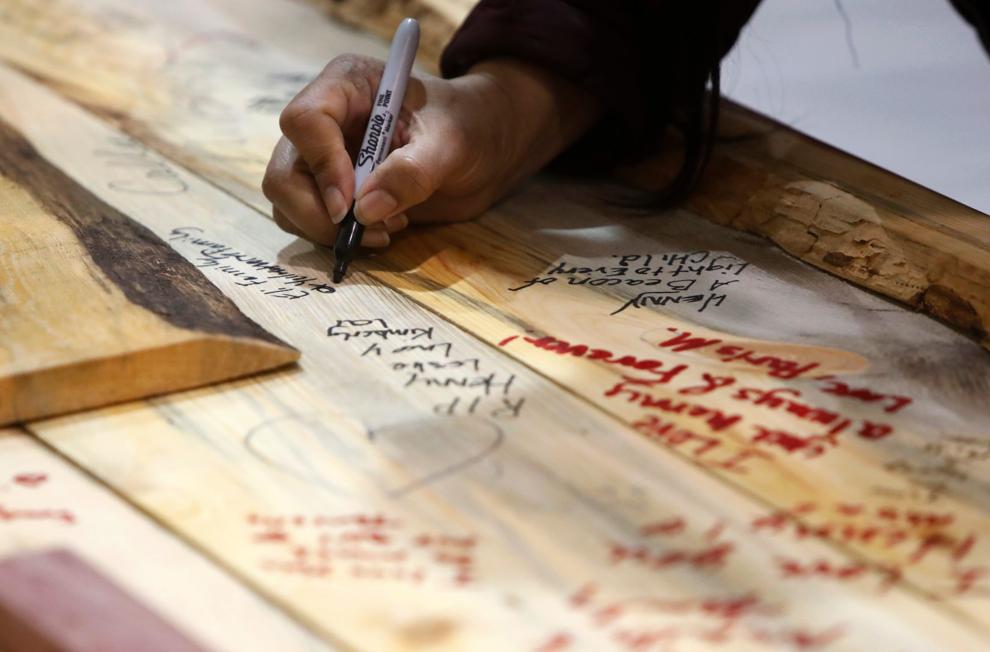 Funeral services for Henny Scott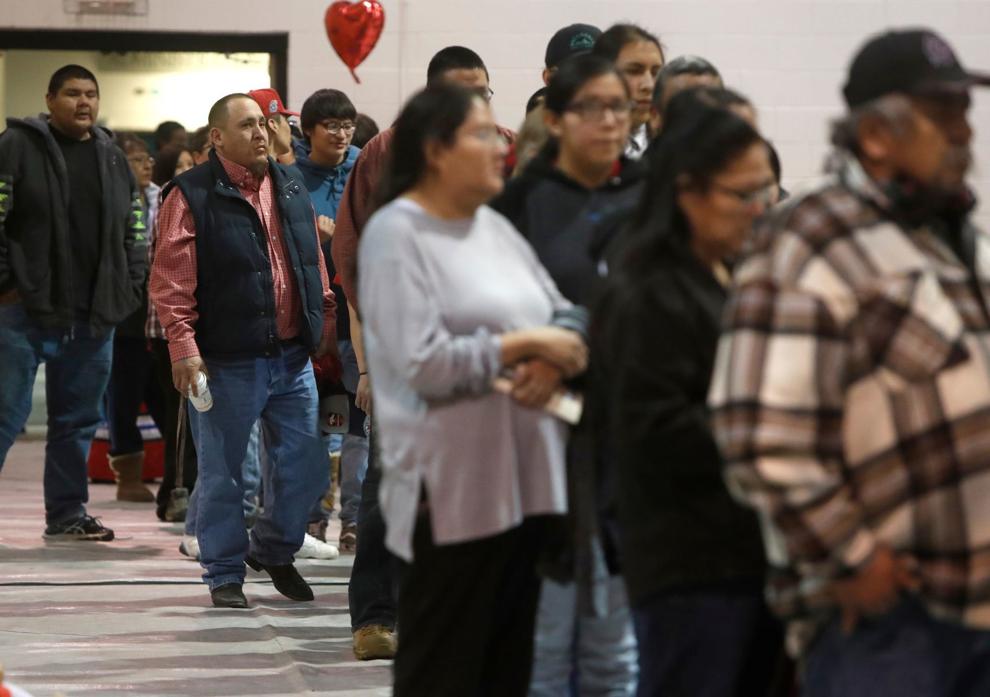 Funeral services for Henny Scott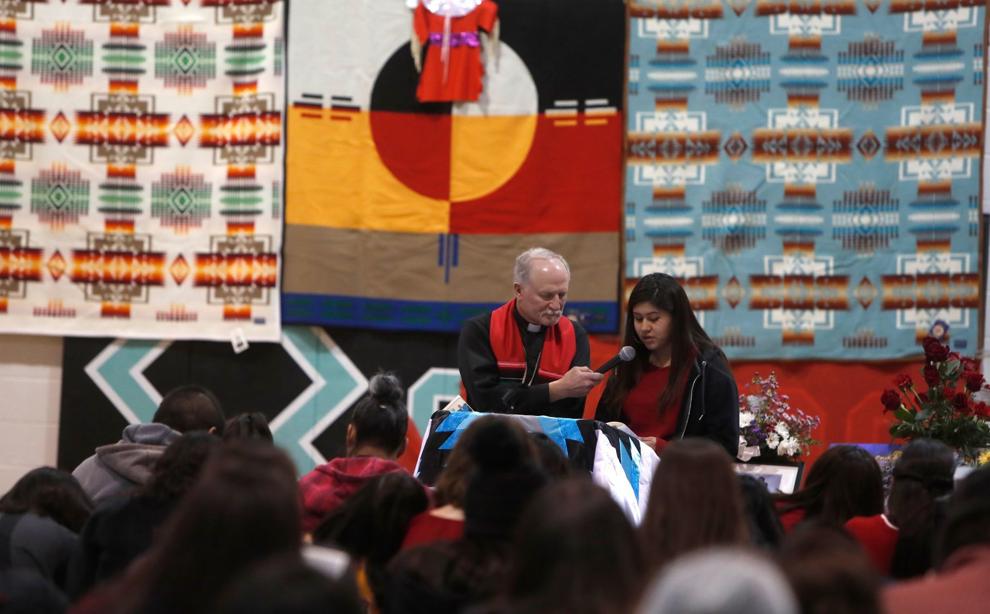 Funeral services for Henny Scott