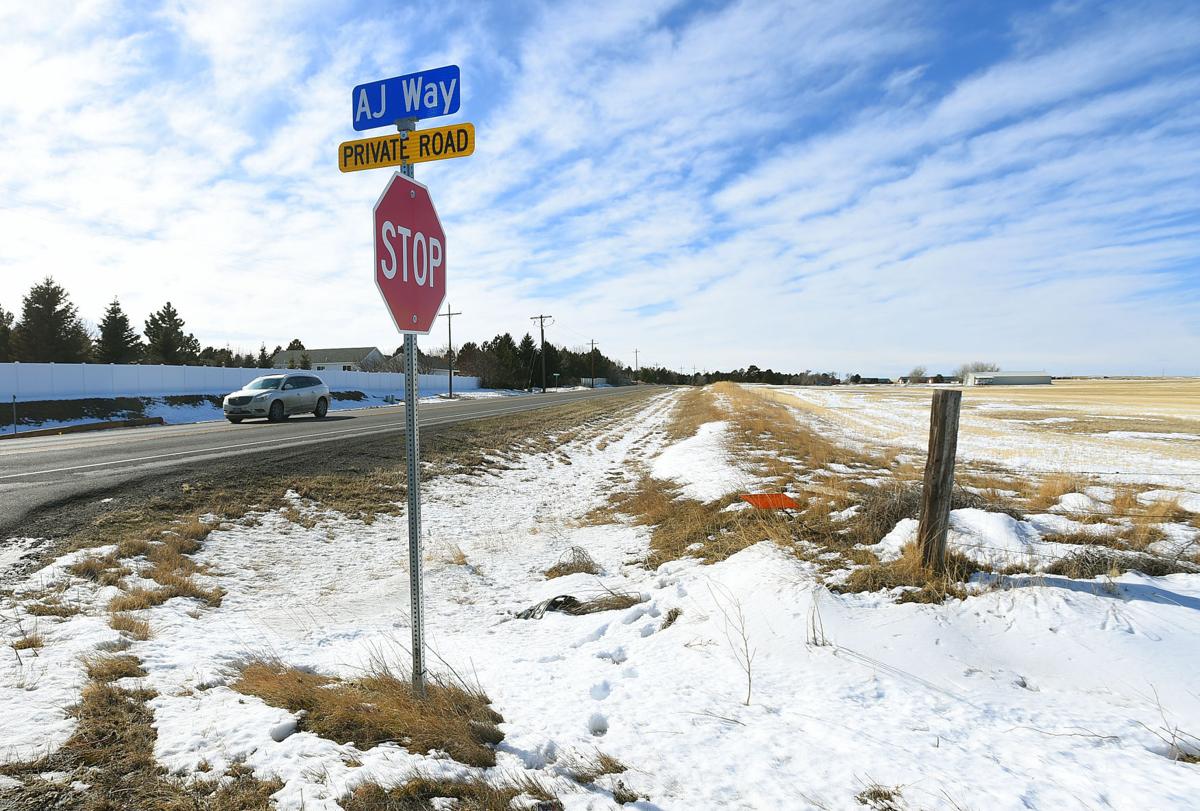 Owners of the open fields on the north side of Highway 3 in front of the Billings Flying Service headquarters are looking to develop the property. 
The land, 20 acres in all, is owned by Aviation Properties, LLC, and the owners have applied to the city to change the zoning from agriculture to heavy commercial, which would allow the vacant fields to be opened to development.
And that's caught the attention of the neighbors living across the street on the south side of Highway 3. 
Heavy commercial zoning allows for the development of "commercial, wholesale, warehouse-distribution facilities and contractor commercial uses," according to the city's new zoning code. It also allows for outdoor storage and it accommodates truck traffic.
Neighbors in the area are worried the zone change will invite the development of travel center-style truck stops, industrial warehouses and increased semi-truck traffic. 
A homeowner in the Masterson Circle neighborhood said she welcomed development to the area but expressed concerned that the zone change request lacked a development plan. She said she's worried the lack of a plan leaves the area open to any kind of development allowed in the Heavy Commercial Zone. 
The property in that area has already been heavily disputed. Billings Flying Service had intended to build its shop, offices and heliport on the land near the highway and received zoning change approval from Yellowstone County Commissioners in 2016 to do it.
The neighbors across the street sued and the project ended up in District Court, where it came to a conclusion through a private settlement. The original acreage was on one of the parcels eventually reduced from 20 acres to 12, and the development was set back, well off the highway, according to council documents. 
The new zone change request now being sought along the highway had been planned for a hearing with the Billings City Council on Monday night. However the landowners, Aviation Properties, requested more time before the council considered it. 
It will now come before city council on March 22. 
Later in the meeting, council members debated whether to accept a feasibility study that examined whether or not Billings could support a bike-share or scooter-share program. 
The study found that e-bikes, pedal-assist bicycles that have small electric motors, would work best in Billings. The city would need roughly 140-200 e-bikes and 17 docking stations and close to $750,000 to launch, run and maintain the program. 
Accepting the study sends it to the city/county policy coordinating committee, which would weigh in on its findings. Ultimately, the study would be used for planning purposes should a company come to town wanting to implement a bike-share or scooter-share business. 
They voted 6-5 to accept the study.