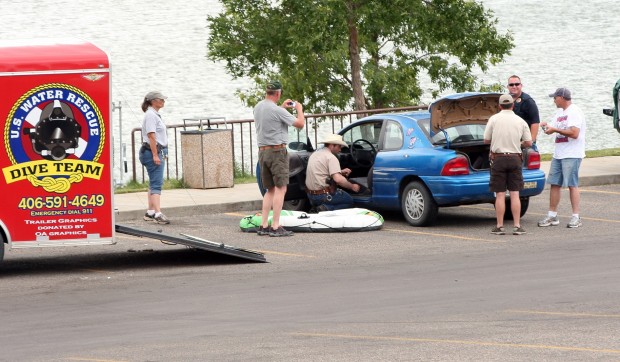 Lynn Wood Okken, 54, has been identified as the man whose body was recovered from Lake Elmo on Saturday by Yellowstone County Sheriff's Office Lt. Bill Jones, the county coroner.
Jones said that Okken died of freshwater drowning.
Rescue divers pulled Okken's body from the lake at about 3 p.m. on Saturday and the Billings Police Department continues to investigate.
Emergency crews were called to Lake Elmo State Park shortly before 9 a.m. that day after witnesses reported that a small raft capsized and they could not find the man they saw paddling it in the water.
A team from U.S. Water Rescue eventually found Okken's body and removed it from the lake.
Jones said it wasn't clear why Okken wasn't able to escape after the raft capsized.