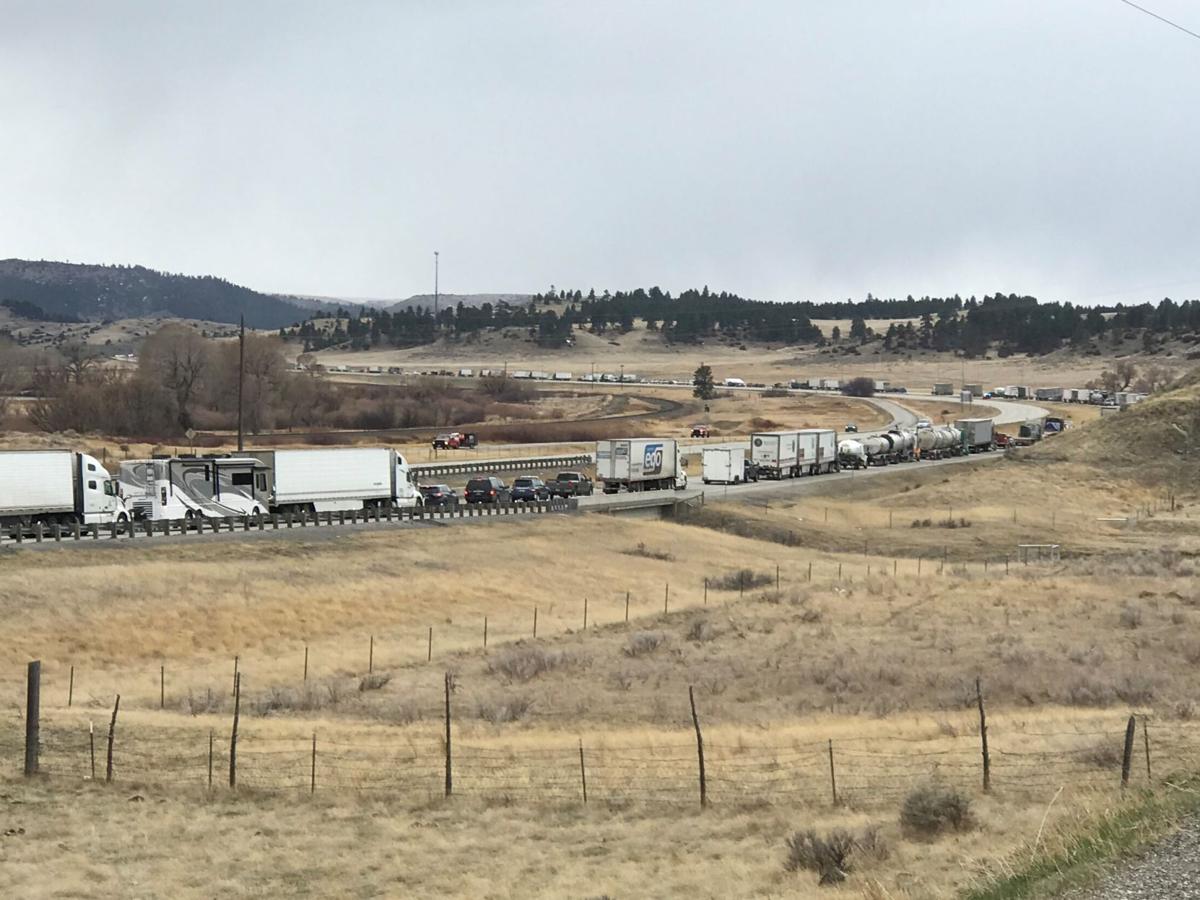 Stillwater County Coroner and Sheriff Charles "Chip" Kem has publicly identified the Georgia man who was fatally shot Tuesday by two US Marshals Service deputies with the Montana Violent Offender Task Force after the law enforcement agency says the man turned toward law enforcement, brandished a handgun and ignored commands to surrender. 
Kem named the man as 41-year-old Christopher Eric Cook of Georgia. Chief Deputy Marshal Timothy Hornung had said Tuesday that a warrant for Cook's arrest had been issued out of Heard County, Georgia earlier this month for charges of intimidation and aggravated stalking.
Cook's vehicle had been found Tuesday morning at around 9 a.m. outside a Billings Sleep Inn and the Montana Highway Patrol had tried to pull him over outside of Laurel.
Hornung said that Cook drove away and that his vehicle was successfully spike stripped twice, but that he kept driving, passing vehicles at times using the inside and outside shoulders of I-90. 
The vehicle pursuit ended near mile marker 399 on the interstate after someone with the Montana Highway Patrol performed what's known as a precision immobilization technique or PIT maneuver, according to MHP Capt. Keith Edgell. A PIT maneuver typically involves a law enforcement vehicle contacting the rear of another vehicle to send it into a spin and stop its forward movement. Edgell said that his agency had become involved in the attempted traffic stop and pursuit as part of a mutual aid assist.
"The suspect's vehicle was finally stopped at mile marker 399," Hornung wrote in a press release issued Tuesday. "The suspect exited his vehicle. The suspect walked away from the scene, then turned toward law enforcement while brandishing a firearm. The suspect ignored all law enforcement commands to surrender."
In describing the fatal shooting, Hornung wrote in the press release that "As a result of the perceived threat, two Deputy U.S. Marshals discharged their agency provided firearms and struck the suspect multiple times." 
Westbound traffic was stopped for hours on Interstate 90 near Columbus due to the incident. The Stillwater County Sheriff's Office had announced in a social media post Tuesday that I-90 was closed as of 9:45 a.m. between Springtime Road and Reed Pooint.
The US Marshals Service Office of Professional Responsibility has been deployed, Hornung said Tuesday. The fatal shooting is being investigated by the Montana Department of Justice's Division of Criminal Investigations.