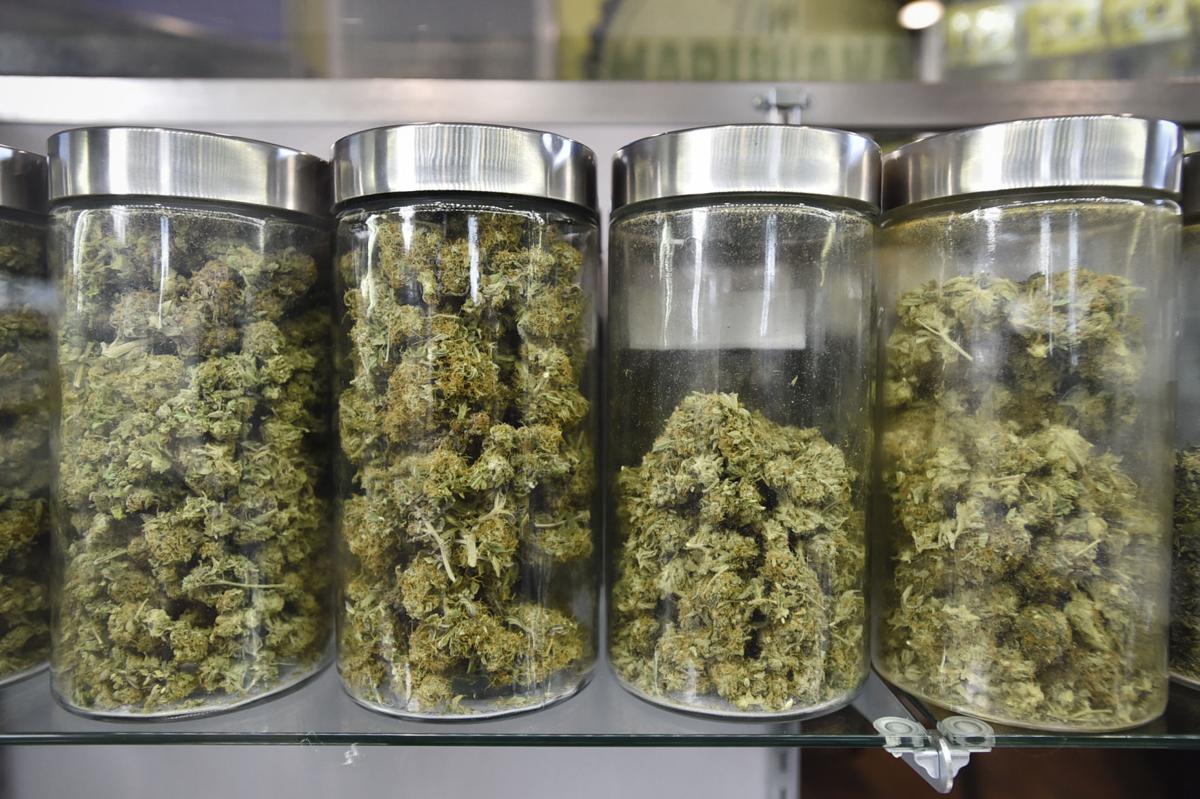 There will be no do-over for Yellowstone County voters this fall on the question of recreational marijuana.
County commissioners voted Tuesday morning not to return to voters this fall with a question about allowing recreational marijuana businesses to operate within the county. 
Montana voters in 2020 overwhelmingly approved legalizing recreational marijuana; in Yellowstone County the vote was more narrow, 50.7% to 49.3% in favor, a difference of roughly 1,100 votes. Within Billings itself, the margin of victory was higher by roughly 4,000 votes.
"I don't think you get to revote when you don't like the outcome of an election," said County Commissioner John Ostlund.
He reiterated that he opposes recreational marijuana, that he voted against it last year, and that he believes it will create problems for the county. But he said that voters have spoken. 
Only two of the three county commissioners were present during Tuesday's meeting, Ostlund and commission chairman, Don Jones. Jones moved to take the pot question to county voters and Ostlund opposed, creating a 1-1 tie, effectively killing the motion.
Commissioner Denis Pitman was out of town on a family emergency. 
After their tie vote, Jones and Ostlund then moved to place on November's ballot a question about enacting a 3% excise tax on recreational marijuana sales.
The meeting drew supporters and opponents of recreational marijuana. Also attending were city and county officials, including county attorney Scott Twito, Mayor Bill Cole, Police Chief Rich St. John and three city council members. 
Much of the public comment centered on last year's vote to legalize recreational marijuana, with supporters stating the issue was settled and opponents arguing that many voters didn't understand what they were voting for. 
Arguing to take it back to voters, Terry Odegaard told commissioners that residents don't understand the dangers that come with legalized pot. 
"Let's see if they really want it," he said.
Lance Parks, who sells medical marijuana in the county, urged commissioners to give recreational pot businesses a chance to prove they can be responsible. It's what voters wanted, he said. 
"I want to have another vote about a lot of things, but the voters vote and we trust the process," he said. 
Chief St. John addressed commissioners and pointed to issues that have arisen in four states in the region that have legalized recreational marijuana. Allowing it to be sold will have a serious and negative impact on the county, he said. 
It "will be a significant problem for law enforcement," he said. 
The business owners in attendance pointed out that buying and selling recreational marijuana will already be legal in Montana as of Jan. 1, meaning that people in Yellowstone County will be using it regardless of what city or county officials do.
However by allowing local marijuana businesses to operate in the county, officials open the door to tax revenue, jobs and resources to combat the issues that arise with the use of recreational marijuana, they said. 
Commissioners had been debating for the last month whether to go back to voters.
Legalized pot was born out of a ballot initiative approved overwhelmingly by state voters last November that was then formalized as HB 701 in the state legislature and signed into law earlier this spring by the governor.
The language in HB 701 gives county and municipal governments the authority to go back to voters within their communities to ask if they want recreational pot sold at the local level. 
Billings City Council will debate the issue during its meeting Monday night. 
The legislation in HB 701 divided the business of producing and selling recreational marijuana into seven categories, and gave municipalities the ability to go to voters and ask which of the seven categories they want operating within city boundaries.