"It's a morale booster," said Darren Crowe, CEO of the Indian Health Service's Crow/Northern Cheyenne Hospital in Crow Agency. "You can see it."
On Wednesday morning nurses were smiling and chatting cheerfully with those receiving the vaccine. The hospital workers and the area's first responders waiting for their shot laughed and happily answered questions.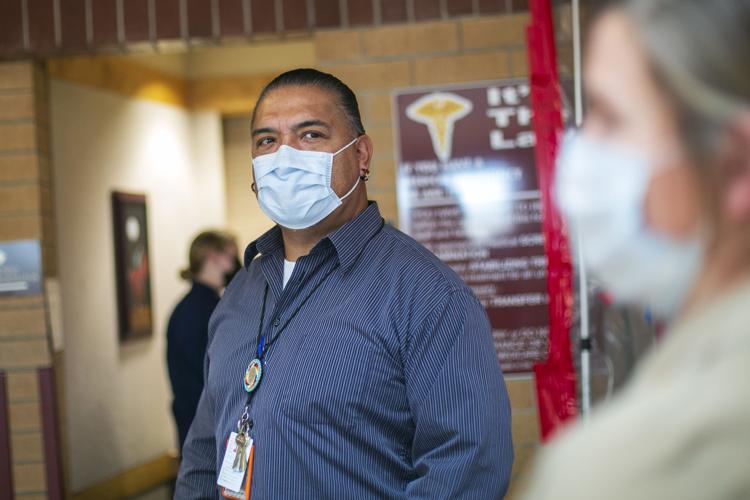 The IHS hospital received 600 doses of the Moderna vaccine on Tuesday, more than they had anticipated. The inoculations continued Wednesday morning.
Vernon Hill, who lives in Crow Agency, has spent most of his career in law enforcement. He still goes out on emergency calls but a lot of his time these days is spent delivering food to those who can't or don't want to leave their homes.
He got his first vaccine shot Wednesday morning and was happy to get it. 
"It's just another step in getting this virus dealt with," he said. "We've lost many tribal members."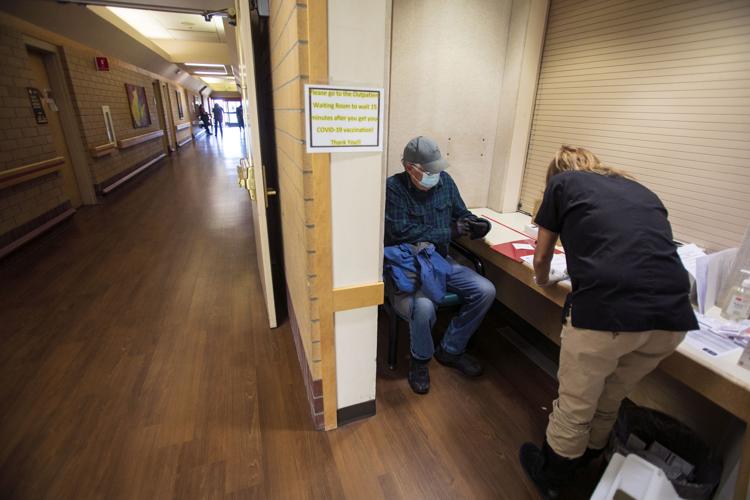 The COVID-19 pandemic hit Montana's Indian Country especially hard. Native Americans comprise nearly 7% of the state's population but by November they accounted for 36% of virus-attributed deaths, according to the Montana Department of Public Health and Human Services.
Big Horn County, with a population of about 14,000 including Hardin and Crow Agency, had reported 60 total COVID-related deaths as of Wednesday. By comparison, Yellowstone County with a population of about 161,000 has recorded 157 deaths. If Yellowstone County had the same rate of COVID deaths and Big Horn, it would have seen more than 600 deaths by now.
To protect their communities, each of the state's seven reservations have enacted lockdowns, curfews and restrictions that in many cases are far stricter than Montana's general population.
"People are finally starting to understand the gravity of the situation," said Dr. Steve Williamson, chief medical officer at the Crow/Northern Cheyenne Hospital. 
For that reason, officials in Crow Agency are elated to finally begin administering the vaccine.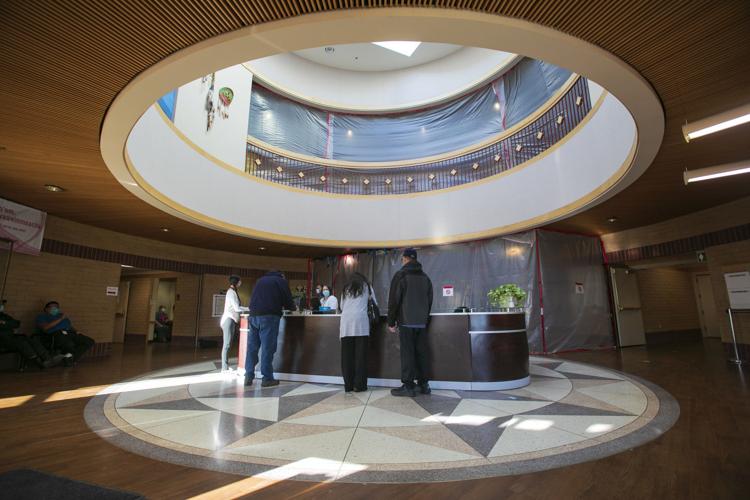 The Crow/Northern Cheyenne Hospital is a critical access care center and the staff's biggest challenge since March has been ensuring those infected by COVID-19 get the right treatment while still providing life-saving treatment for all the other medical needs on the reservation. 
"We still have to provide the care," Crowe said. 
Much of care has come through things like phone calls and telemedicine, he said. The hospital has 15 beds reserved for what it calls pre-ICU care, which is where many of the COVID-19 cases end up. 
As many as 10 of those beds have been used for COVID-19 patients at one time. On Wednesday morning the hospital had just four COVID-19 patients in those beds, Crowe said. 
"As a small little critical access hospital we've done fairly well," he said. 
Next week, the Crow/Northern Cheyenne Hospital in Crow Agency will receive its first shipment of Pfizer vaccine doses, 975 in total. Unlike the Moderna vaccines, which just needs a normal freezer for storage, the Pfizer shots require a special freezer to be stored in ultracold temperatures.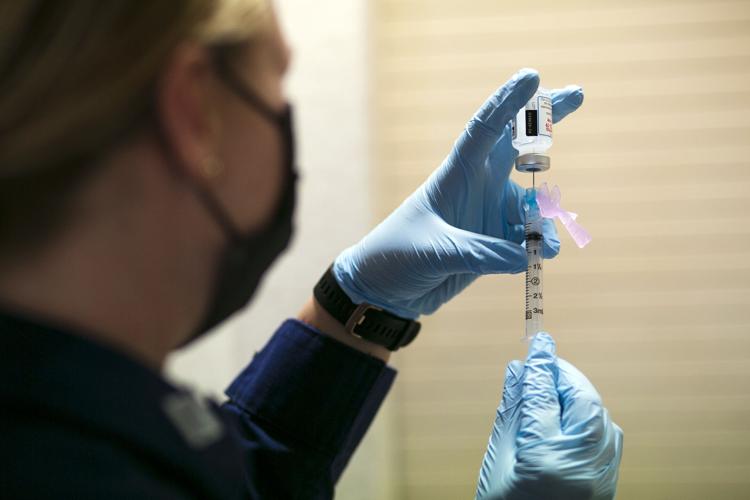 The Crow Agency hospital got its specialized freezer late last week and is now ready for the arrival of the Pfizer vaccines. Following hospital staff and first responders, the vaccine will then be administered to the senior population on the reservation. 
Officials in Crow are eager to get the word out that the vaccine is now available and they're hopeful tribal members will show up to get vaccinated.
Angela Troutt, the Billings area Indian Health Service COVID-19 vaccine task force lead, was in the Crow/Northern Cheyenne Hospital to help with the administrative side of dispensing the vaccine. 
Like other officials, she received the vaccine, as did Crowe and Williamson, to demonstrate that it's safe and easy to get.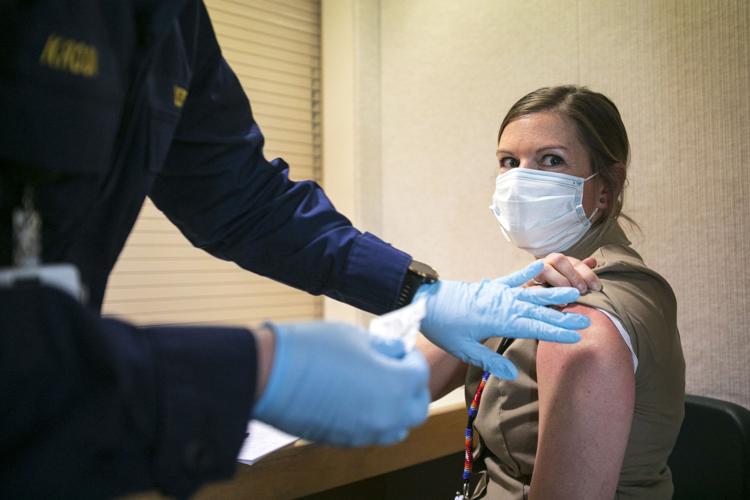 "It's important to see community leaders and tribal leaders in here getting the vaccine," she said.