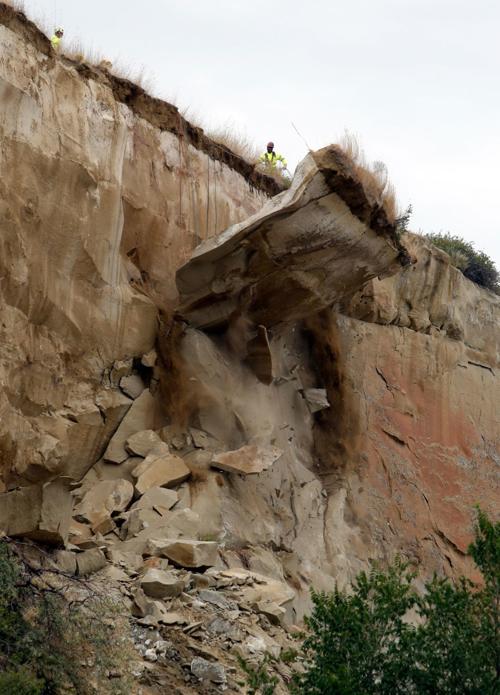 A 200-ton slab of sandstone was slowly pushed free from the top of the Rimrocks above Mountain View Boulevard in Billings on Thursday morning, tumbling to the ground and sending a cloud of dust nearly as high as the top of the cliffs.
The project to stabilize the rock face was prompted by a June 26 rock slide that sent a house-sized boulder crashing into a house below, smashing a garage and a parked SUV below.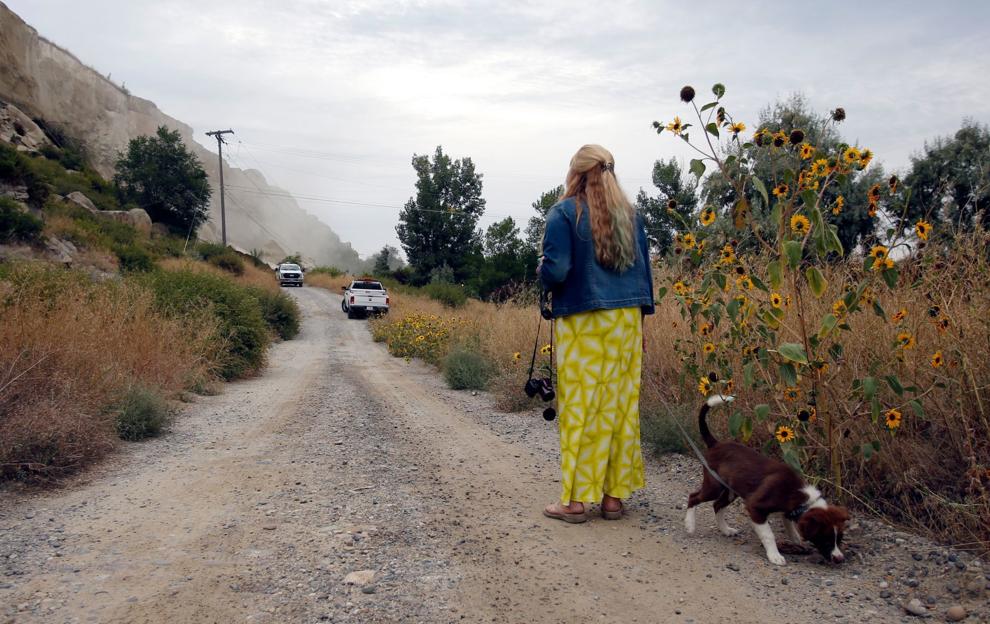 No one was harmed in the June incident, but city officials hired engineering firm Terracon to remove other slabs of overhanging rock that posed a threat to homes at the base of the cliffs.
Thursday's work did not use explosives, said Terracon geologist Dan Nebel, who oversaw a three-man crew that used inflatable rubber "pillows" wedged into a crevice in the rock to push the slab free. Air hoses ran from the top of the Rims to air compressors stationed below.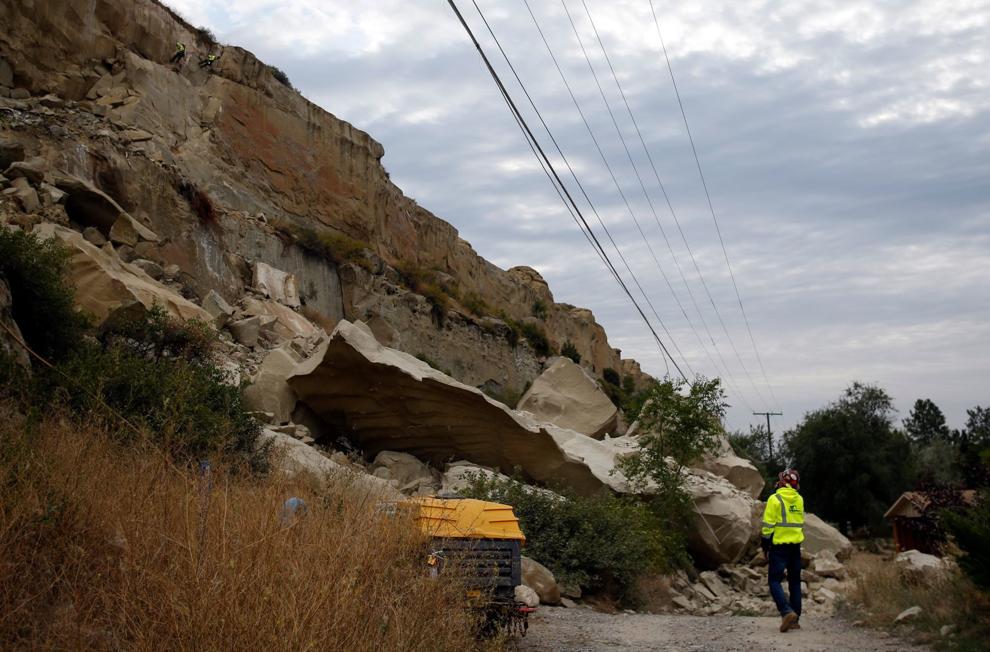 It shattered at the base of the cliff, sending rocks hurtling into a large "berm" of boulders that had been set up to prevent further damage to nearby homes. People in three homes on Mountain View Boulevard were evacuated prior to the rock removal, which happened shortly after 8 a.m.
The crew then rappelled from the top of the Rims, using pry bars to dislodge smaller pieces of rock that had been loosened. Nebel added later that the crew had discovered another large slab that would have to be pushed out using the pillows.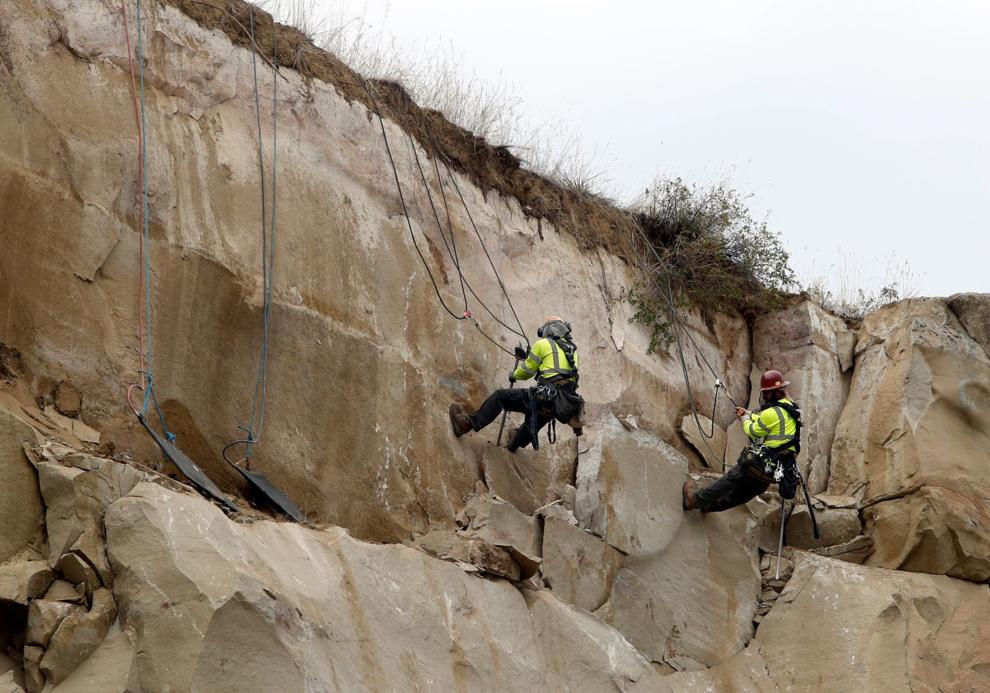 He estimated the second sandstone slab was "at least as big as the one we just did" — which he said weighed about 200 tons.
"This was smaller and less complicated than some of the other ones we've done around here, but safety is always the highest priority," he said.
He expected to finish dislodging the unstable rock Thursday morning, followed by about a week's worth of breaking up boulders that remain scattered along the hill and residential properties below. That work will be undertaken using a backhoe attached to a hydraulic hammer, he said.