A Billings restaurant owner has been charged with raping one employee and sexually assaulting another.
The second of two men accused of decapitating another man at a transient campsite on the West End in 2017 has pleaded no contest. 
A man died in a a shooting early Monday in the Billings Heights.
Billings police are investigating a robbery that occurred Saturday night in which a man was punched and his car stolen.
A split Montana Supreme Court decision on Wednesday reversed the two negligent homicide convictions of a former Bitterroot pharmacist convicte…
A man and a woman were arrested in Billings late Tuesday night after a police officer on patrol witnessed an exchange of gunfire between two v…
Thomas Ralph Bristow was set to go to trial in just a few weeks for the killing of 31-year-old Cory Leo Housel of Helena.
A strange and increasingly expensive class action lawsuit in which Billings taxpayers are essentially suing themselves has gone too far, says …
A man was arrested outside McKinley Elementary on Tuesday afternoon after police say he threatened to bring a weapon to the school following "…
A death investigated Sunday in Billings that was initially described by police as 'suspicious,' is being investigated as a homicide and one ma…
A class-action discrimination lawsuit filed in federal court by four people who were arrested for breaking Kenosha's curfew alleges that their…
A Kenosha police officer shot Jacob Blake, a Black man, in the back Aug. 23, setting off days of protests that spread to other cities, includi…
PLEASANT PRAIRIE — Two men from Missouri are facing federal charges of illegal possession of firearms after being arrested Tuesday at a hotel …
President Trump visited Kenosha on Tuesday, in the wake of a police shooting that spurred days of rioting. A police officer shot Jacob Blake, …
Authorities arrested a man in Butte on Monday after asking for the public's help in locating him three weeks earlier.
Yellowstone County has seen an increase in violent crime since the COVID-19 pandemic hit, officials said during a press conference Tuesday.
Bail was set at $400,000 Monday for a man accused of killing and dismembering a Montana man nearly a decade ago in a dispute over land access.
A 25-year-old man died at a Billings prerelease center last week.
"No one though is proposing that video cameras are a panacea," said UW-Madison law professor Keith Findley.
Kenosha Police Chief Daniel Miskinis held to his promise that more curfew-breakers would be detained Wednesday night during what ended up bein…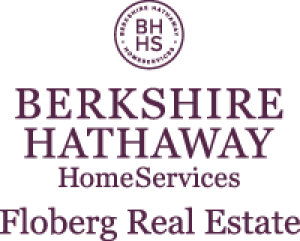 Susan B. Lovely - Berkshire Hathaway Home Services Floberg Real Estate
The father of a Black man shot and severely injured by police in Kenosha told a crowd at Friday's March on Washington that every Black person …
These are recent reports of missing children made to local law enforcement. If you think you have seen a missing child, contact the National C…
Genesis Springer, 35, was last seen leaving her shift at Missoula Fresh Market on West Broadway at approximately 10 p.m. on Aug. 21. 
A former Carroll College student was arrested in Colorado Wednesday on suspicion of multiple felony crimes, including raping two women and sec…
A 17-year-old Illinois teen is in custody and expected to be charged for the shooting in Kenosha that left two men dead and a third injured.
Two people were killed and at least one other wounded after gunfire broke out during a third night of protests in Kenosha over the police shoo…
The single case in Missoula County's jail announced Tuesday comes one day after outbreaks were reported at the county jails in Cascade and Yel…