The man who decapitated a casino patron in 2017 with his partner as part of a robbery scheme was sentenced on Friday to 65 years in state prison. 
A Billings man has pleaded guilty to three counts of sexual assault as part of a plea agreement with the Yellowstone County Attorney's Office.
Colby Allen Clark was sentenced for the murder of Micah Aaron Myron outside Myron's residence on Billings' South Side in April 2020.
The Lewis and Clark County Sheriff's Office seized 58 horses Tuesday from a north Helena Valley ranch, where it was believed they were being n…
A Yellowstone County man who investigators say promised extraordinary returns on investments pleaded not guilty to felony fraud charges Wednesday.
Former East Helena Police Chief William Daly Harrington made an initial court appearance Tuesday on a criminal complaint accusing him of distr…
Silver Little Eagle was hospitalized following an assault at a downtown hotel May 16. There is no indication that the assault was racially mot…
A Helena man who raped a woman after offering her a ride in 2007 has been arrested on suspicion of raping one teen girl and sexually assaultin…
A 21-year-old Helena man has been arrested in connection with the graffiti incidents that occurred earlier this week, including the damage to …
Helena police said Tuesday that five buildings and 10 vehicles were defaced recently in a spray-painting spree around town that caused more th…
The Cathedral of St. Helena was among numerous buildings and vehicles in the area that were recently vandalized, police said Monday.
The Montana Department of Corrections is searching for an escapee from the Montana Women's Prison in Billings.
A cargo van and five motorcycles were stolen this week from Montana Fish, Wildlife & Parks property in Helena, authorities said.
A Billings man was sentenced to 10 years in prison on Thursday for his role in a 2019 drug deal that spurred a shootout in a Shepherd home whe…
Two people are dead and a woman is in custody in the aftermath of a standoff at a West End home Friday that drew a massive police response and…
Law enforcement surrounded a home on the Billings West End after a car chase Friday afternoon, and ultimately killed a man inside the home aft…
A Helena man was arrested in connection with a robbery at a local bank Friday afternoon. 
Corey Michael Kelly was found guilty of mitigated deliberate homicide in the killing of 37-year-old Helena-area veteran Mark "Markie" Anthony …
A Thursday court appearance seeking bond for an East Helena man accused of participating in a Jan. 6 riot at the U.S. Capitol was continued, h…
A Helena doctor is asking the state Supreme Court to overrule a lower court's dismissal of his case, in which he asked the Montana Board of Me…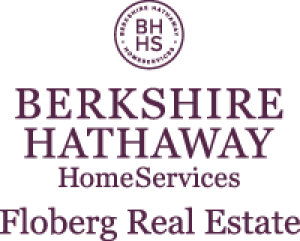 Susan B. Lovely - Berkshire Hathaway Home Services Floberg Real Estate
One male suspect was arrested on warrants and could face other charges related to the pursuit.
The trial of 31-year-old Corey Michael Kelly began this week in the slaying of Helena Army veteran Mark "Markie" Anthony Luther, 37.
An East Helena man being held for his alleged role in the Jan. 6 riot on the U.S. Capitol in Washington, D.C., has asked to be released on bai…
The 60-year-old Lincoln man involved in a March 2 standoff with law enforcement pointed a pistol at deputies and fired several rounds, accordi…
Authorities arrested a 51-year-old Helena man who was allegedly found in possession of child pornography and information about cannibalism. 
The 57-year-old Laurel woman fatally strangled in 2019 likely died within 90 minutes of leaving her shift at the casino the night she disappea…
Genetic material found underneath the fingernails of a woman fatally strangled in 2019 likely belonged to the 24-year-old man charged with kil…