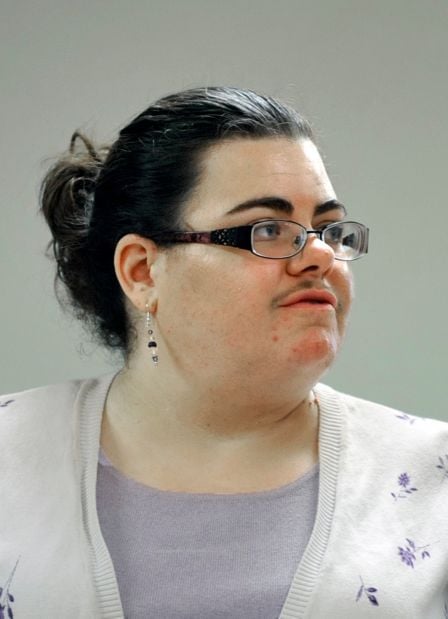 A 35-year-old Wyoming woman appeared in district court Thursday and pleaded not guilty to charges that she twice had sexual contact with a boy in Billings, once when he was about 10 years old in 2011 and again about a year later.
Appearing before Judge Mary Jane McCalla Knisely, Bonnie Lynn White entered not guilty pleas to two felony counts of sexual assault.
According to prosecutors, White is facing six similar counts involving three victims, including the victim in this case, in other jurisdictions.
Charges against White in Big Horn County, Wyo., were sealed by court order, according to the Big Horn County Clerk of Court's office.
Knisely on Thursday allowed White, who has posted on $50,000 bond, to return to Wyoming. As requested by Senior Deputy Yellowstone County Attorney Brett Linneweber, the judge ordered White to pay for and use GPS monitoring.
"It appears she has been going by the victim's house since bonding out," Linneweber said.
"You are to have absolutely no contact with the alleged victim," Knisely told White.
"I'm going to add the additional condition that there is no contact with anyone under the age of 18," the judge added.
According to charging documents, the alleged victim, who is now 13 years old, disclosed the contact to a counselor in February.
In a March interview with an investigator in Lovell, Wyo., the boy said that White pushed him onto a bed, pulled off his clothes and fondled him while he was in Billings in January 2011 for a friend's birthday party.
The boy said that White threatened to hurt him and his family if he told anyone. He also told the investigator, according to prosecutors, that White again fondled him about a year later when she took him and others to a water park in Billings.
He said that White again threatened to hurt him and his family if he told anyone.
"Multiple children have made independent disclosure of being sexually assaulted by the Defendant," charging documents say.
White's trial date is yet to be scheduled.
Felony sexual assault carries a prison sentence of between four and 100 years.