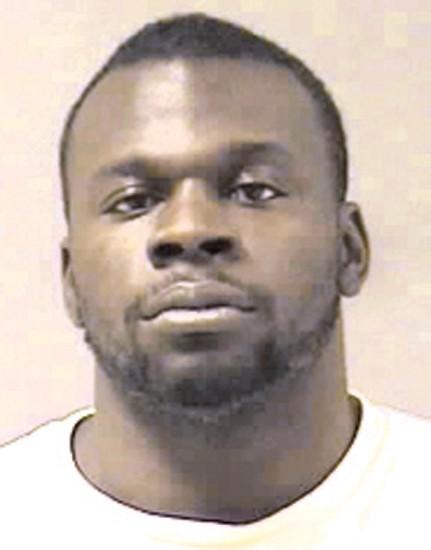 Travis Henry had it made - fame as a running back with the Denver Broncos and fortune with a $22.5 million, five-year contract.
But he lost it by using marijuana, Chief U.S. District Judge Richard Cebull said Wednesday as he sentenced Henry, 30, of Frostproof, Fla., to three years in federal prison on a drug charge. He also imposed five years of supervised release and dismissed two other counts.
"You were a heck of a football player," Cebull said. Even the judge's grandchildren talked about him, he said.
"You're addicted to marijuana. And marijuana is what put you behind that podium today," Cebull said.
Henry's marijuana use got him into a cocaine conspiracy and ultimately led to his guilty plea to a federal drug charge on April 16, the judge said.
Still, Henry got a significant break. He faced a mandatory 10 years to life in prison and a maximum $4 million fine for conspiracy to traffic about 15 pounds of cocaine.
Henry qualified for a shorter term, in part, because he met a "safety valve" provision. The provision allows for a sentence below a mandatory term if the defendant cooperates, has a minimal record, did not use firearms, was not a leader and was not involved in violence.
Henry, who was shackled and dressed in a blue inmate uniform, apologized.
"I made a terrible decision," he said. "If given the chance, I can make this right."
Since being jailed in May for violating conditions of his release by drinking alcohol, Henry said, he has new insight.
"It's amazing how many inmates want my autograph," he said. Henry pledged to use his experience to tell kids not to use drugs.
Henry's mother and fiancée were in the courtroom during the 45-minute hearing. He smiled to them as he entered and gave a short wave as he was escorted out by deputy marshals.
Henry's drug conspiracy ran for about two years until September 2008, when he was arrested in the Denver area in an undercover sting.
Earlier that month, Montana law enforcement officers had stopped a vehicle near Billings and found cocaine and marijuana. A passenger said the drugs came from Henry and called him "the money guy."
The passenger helped set up the sting that led to the arrest of Henry and co-defendant James Mack. Mack, 20, of Bow Mar, Colo., also pleaded guilty to a conspiracy charge and is awaiting sentencing.
Henry's attorney, Harvey Steinberg of Denver, sought leniency, saying Henry had been "duped" and "lured" into the situation by his co-defendants and taken advantage of financially. The athlete had been suffering severe emotional and mental distress about being cut from the Broncos and his "overwhelming financial obligations," he said.
Henry then went into a downward spiral in an effort to regain money stolen from him by co-defendants, Steinberg said.
Henry's NFL career crashed when the Broncos cut him in June 2008. He had signed a multimillion-dollar contract with the team before the 2007 season but was dogged by injuries and news that he had fathered nine children by nine women. He also had successfully appealed a one-year NFL suspension over a failed drug test. Shortly after being cut, reports surfaced that he again had tested positive for marijuana.
In addition to federal drug charges, Henry has been dealing with child support disputes in Georgia and Florida. He told The New York Times earlier this year that he couldn't afford the child support and was broke.
Assistant U.S. Attorney Joe Thaggard recommended a 33-month term and drug treatment. Henry was a lesser player in what he called "the gang that couldn't shoot straight."
Cebull agreed that Henry was a minor participant and was urged by a cousin to finance Mack's illegal drug trafficking.
Henry provided front money for the drug deals and paid for airline tickets, car rentals and lodging, he said.
But the judge was not convinced that Henry was simply duped by others. Henry could have met his financial obligations with his NFL contract if he hadn't used marijuana, Cebull said.
"You made that choice," the judge said.