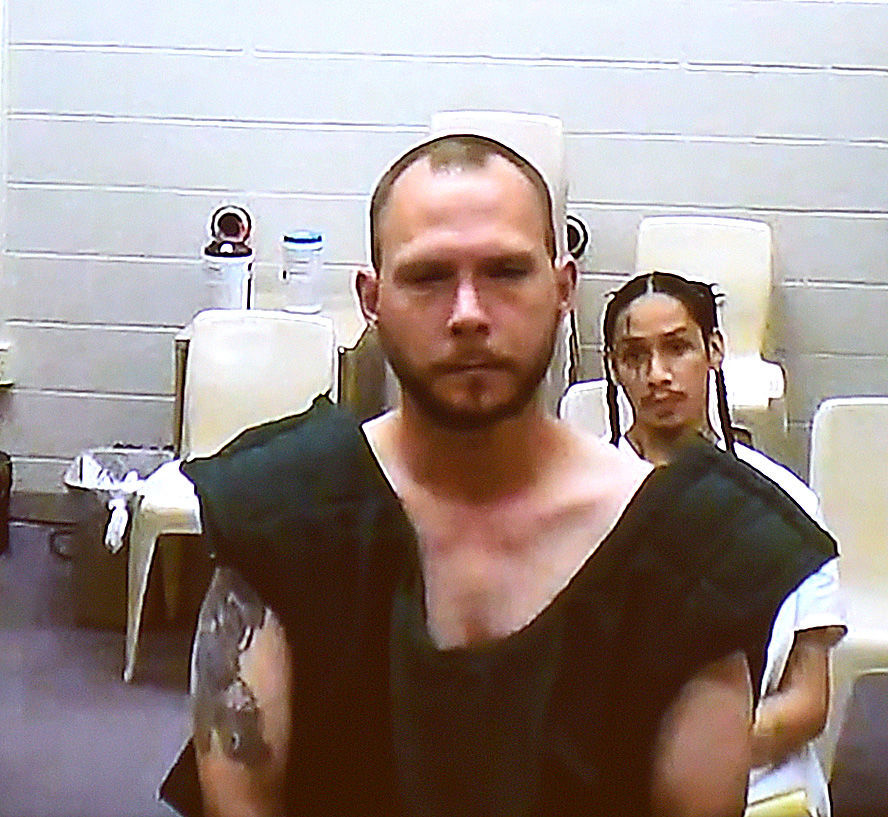 The Ballantine man accused of killing his ex-girlfriend in an assault early Friday morning had threatened her and others in the days before her death, according to charges.
Steven Craig Phillips, 37, pleaded not guilty Tuesday morning in Yellowstone County District Court to deliberate homicide in the death of 34-year-old Jennifer L. McCollum. Judge Michael Moses set bail at $1 million, as requested by prosecutors. The defense did not contest the amount. 
Phillips had been harassing McCollum since they broke up a month ago, and eventually threatened her, saying he'd thought about breaking into her house at night and killing her and her children, according to McCollum's boyfriend at the time of her death, who spoke with sheriff's deputies.
Phillips lived with his mother in the home next door to McCollum in the trailer court at 2135 West Arrow Creek Road. According to charges, Phillips' mother told deputies that on the night before he killed McCollum, he'd been drinking and had said to his mother, "Do you know how easy it would be for me to kill you now?"
McCollum died of injuries received in an assault, including stab wounds, broken wrists and blunt force trauma injuries, according to charges.
Phillips' mother called 911 at 6:18 a.m. Friday, after Phillips had woken her up, covered in blood, and said, "Don't worry about it. I got the truth out of her," according to charges.
When sheriff's deputies arrived, McCollum's 9-year-old son met them at the door of their home and told them his mom had been killed, charges state. The boy's two younger brothers, ages 3 and roughly 10 months, were also at the home. 
Phillips was arrested that morning walking within a few miles of the crime scene.
Because Phillips is charged with deliberate homicide with a weapon enhancement, he faces a mandatory minimum of two years in prison for the use of the weapon, and 10 years in prison on the homicide itself, if convicted. 
Sign up for our Crime & Courts newsletter
Get the latest in local public safety news with this weekly email.