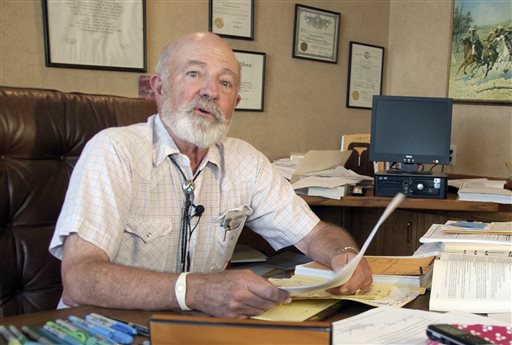 Judge G. Todd Baugh, who has drawn international criticism for sending a convicted rapist to prison for only 30 days, issued a sentencing addendum Thursday afternoon, offering a formal explanation of his decision in the case.
On Monday, the judge sentenced Stacey Rambold, a former Senior High teacher convicted of raping a 14-year-old student who later committed suicide, to 15 years in prison with all but 31 days suspended, plus one day's credit for time already served.
The victim, Cherice Moralez, committed suicide weeks before her 17th birthday, complicating efforts to put Rambold behind bars and resulting in a 3-year deferred prosecution.
In the addendum, Baugh stated, "Based on what can be referenced in this Addendum, one can still rationally argue that a prison sentence as apposed to a suspended sentence is more appropriate."
However, there is information that the court cannot release for privacy reasons that influenced the sentencing decision, Baugh said.
Foremost among that information the addendum states are a July 2013 pre-sentencing report on Rambold by the Montana Department of Corrections combined with a 32-page psychological evaluation of the man from August 2009; a detective's interview with Moralez on April 29, 2008; and another interview with her on July 29, 2009, by Rambold's attorney.
"Even without the deferred prosecution, had the Defendant pled guilty or been convicted by a jury three years ago, he would have had a basis from which to argue for a minimum sentence," Baugh wrote.
For those reasons, "the Court upped Mr. Rambold's debt to society from the almost expired 3 years deferred Prosecution Agreement to the 15 years suspended sentence imposed," Baugh said in the addendum.
Rambold's sentence puts him on probation for 15 years and requires him to finish community-based sex offender treatment and to register as a convicted sex offender.
Sign up for our Crime & Courts newsletter
Get the latest in local public safety news with this weekly email.