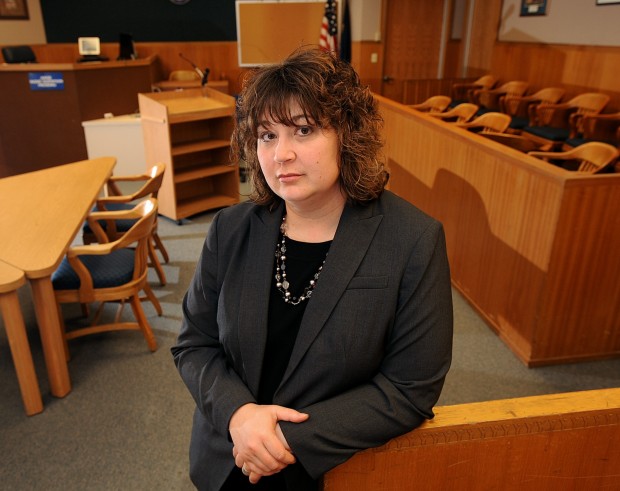 The first thing out of a child's mouth after being removed from a parent's care is "I want to go home."
"Home may be unsafe; there may not be any food; maybe they're homeless, but the kids want to go back to their parents," said Angela Campbell, executive director of Yellowstone CASA.
CASA stands for Court Appointed Special Advocate — highly trained volunteers under the supervision of professional child advocates. When a child abuse or neglect case comes before a district judge, the judge can appoint a CASA volunteer to research the child's situation, identify his or her needs and advocate for the child's best interest.
The advocate often knows the child and the family more intimately than the social workers, attorneys and other professionals, who have stacks of cases piled on their desks. The CASA volunteer has just one family, and the volunteer helps to keep everyone involved informed of the critical details that figure into the dynamic of a troubled home.
The ultimate goal of Yellowstone CASA is to provide a volunteer to work for every child in need of a court advocate. Yellowstone CASA had recruited and trained enough volunteers last year to meet 60 to 70 percent of the need.
But what Campbell refers to as an "epidemic" of methamphetamine-torn homes in the past year has made it difficult to keep up.
The needs of children from homes affected by parents' meth use are also proving more complicated. Children may need speech therapy, physical therapy, occupational therapy, counseling and medical treatment.
"The level of neglect we're seeing is extreme," Campbell said.
When a parent is on meth, it's not uncommon for a child to sit in a playpen ignored for hours on end, day after day.
"The child cries and cries, and no one responds," she said. "They learn that no one will come."
Children learn to bond and attach to others in the first three years of life. Without parental interaction, children suffer language delays, social delays and attachment disorders, she said. They may not be toilet-trained or ready to start school. Behavioral issues and dental problems are common.
"It's a general failure to thrive," she said.
CASA volunteers strive to be a stable and reliable force in the lives of children who have been removed from their homes.
"We can't just be another adult they can't rely on," she said. "These are adults who do what they say they are going to do, who will be their champion."
Child advocates try to reunite children with their parents — if the safety of the child can be assured. Treatment of the parent's meth dependence is key. It's a long, difficult process that requires a lot of motivation. Often, the drug wins.
"Sometimes families can't be reunited," Campbell said. "But we still have to give the children a family at the end, no matter what it looks like."
Increasingly, child advocates are looking at kinship placements. CASA is trying to find someone to teach volunteers how to use the Internet to search for extended family members. Kinship doesn't necessarily mean a blood relative, she said. It could be a teacher, a neighbor, a coach — someone involved in the child's life and willing to provide a permanent home.
CASA is working to expand but is limited to a standard of 30 volunteers for each member of the paid supervisory staff. Right now, Yellowstone CASA is handling about 200 cases.