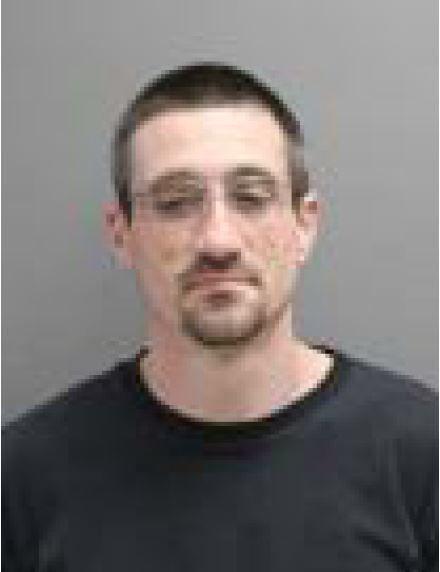 An East Helena man being held for his alleged role in the Jan. 6 riot on the U.S. Capitol in Washington, D.C., has asked to be released on bail pending trial, saying he is the sole means of support for his family.
However, the U.S. Attorney for the District of Columbia argued Thursday against the request, saying Jerod Wade Hughes and his brother, Joshua, had placed themselves at the "tip of the spear" that day, "actively engaged in the destruction of government property," harassed and interfered with Capitol police and obstructed a joint session of Congress that had gathered to certify Electoral College results for the Nov. 3 presidential election in which Democrat Joe Biden ousted Republican incumbent Donald Trump. Five people died in the rioting.
A bond hearing has been set for April 1 for Jerod Hughes before Judge Timothy J. Kelly.
Joshua Hughes, 37, is being detained as well on allegations related to the riot. In mid-February a District of Columbia grand jury returned nine counts each against them for their alleged roles in the riot. They were being held without bail.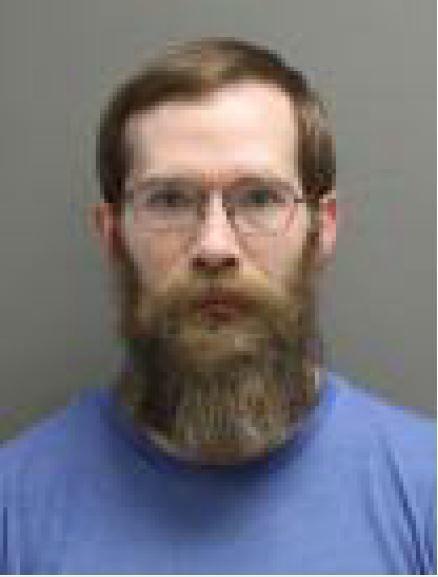 Jerod Hughes, 36, is seeking pre-trial release, claiming he was not violent or destructive during the riot disputing the results of the presidential election. He sought house arrest with GPS monitoring and "reasonable curfew privileges that allow him to leave the house for work and activities related to this case."
The U.S. Attorney for the District of Columbia objected to the request.
"These arguments could not be further from the truth," Assistant U.S. James B. Nelson wrote.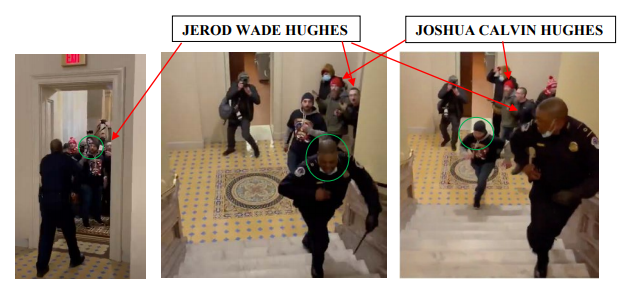 The U.S. Attorney's Office noted that video footage showed the Hughes brothers participated along with members of the Proud Boys and Oath Keepers to open windows and doors to force entry into the Capitol. They said Jerod Hughes can be seen kicking his way through the door, and he and Joshua and were among the first 10 rioters in the building.
They then allegedly joined in advancing toward Capitol Police Officer Eugene Goodman, who baited rioters into following him away from the Senate floor, court documents state. The Hughes brothers eventually got to the Senate floor, which had been evacuated, and joined others who sat in chairs, opened desks and reviewed materials.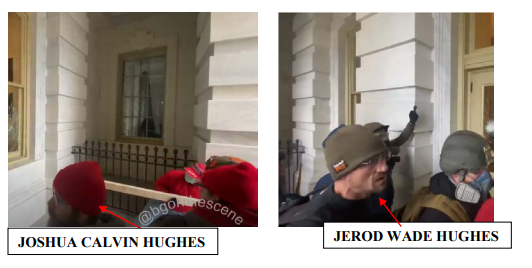 "The weight of the evidence against the Defendant is strong, and it weighs in favor of pretrial detention," prosecutors wrote.
Jerod Hughes also argued he should not be detained because he was doing what he believed Trump wanted him to do. He also notes that he and his brother had turned themselves in to law enforcement shortly after their return to Helena and he is not a flight risk.
His attorney, Jonathan Zucker, notes Jerod Hughes works four days a week 10 hours per day on his full-time job. He also works at that job on Fridays when work is available and part time on weekends with a friend doing tile installation to make additional money.
He said Jerod Hughes is not part of any group and went to the Capitol with his brother to attend the rally. Neither he nor his brother were dressed in combat gear and had no intention of being involved in anything other than a peaceful show of support for Trump.
Zucker said Trump encouraged the attendees to march to the Capitol to protest.
Jerod Hughes' motion included letters from others asking the court to release Jerod and Joshua until trial.
They included an uncle who is a retired chief deputy with Jefferson County, a pastor from Helena, another uncle who is a retired police detective from Texas and other family members.
The U.S. Attorney noted that Jerod Hughes said he must be released because he has strong support from his community, is the sole means of support for his family and that his wife is disabled and unable to work.
Assistant editor Phil Drake can be reached at 406-231-9021.