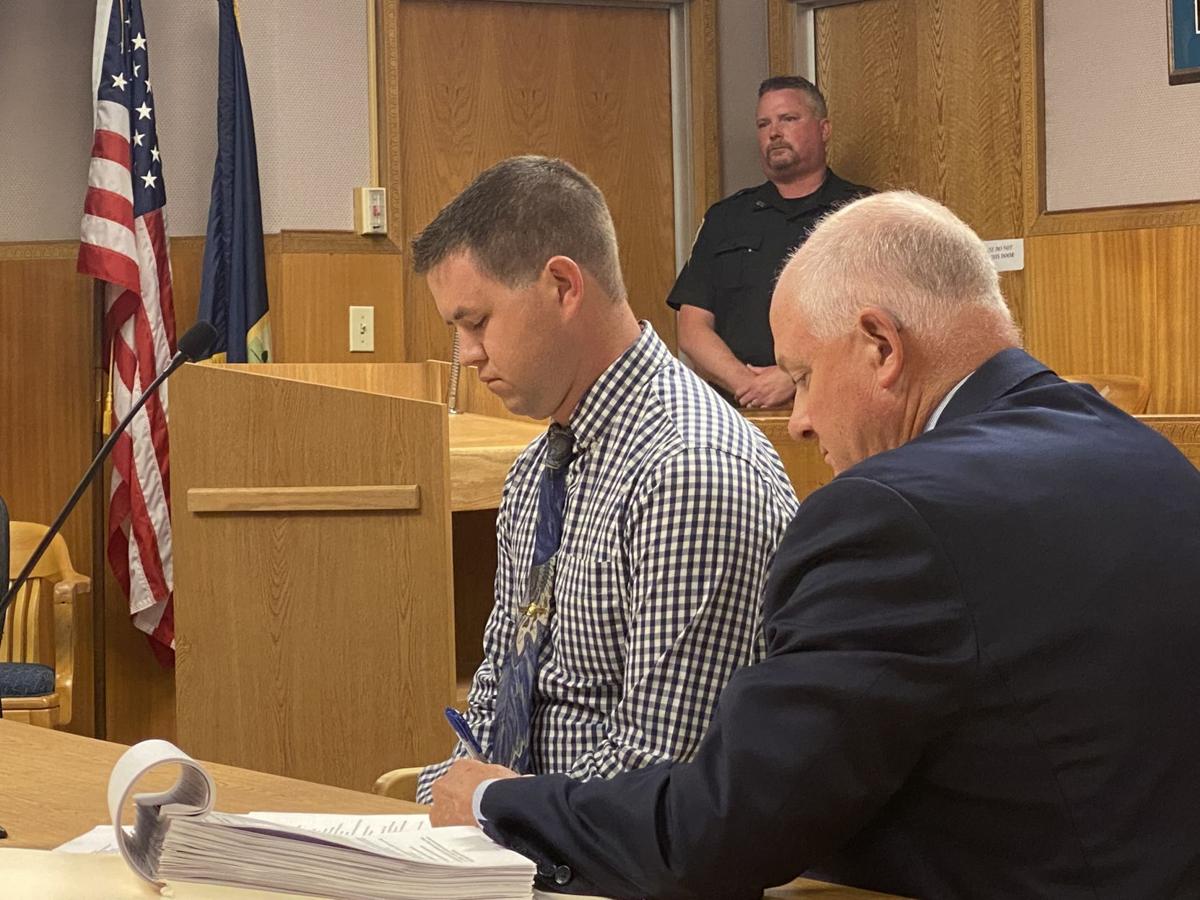 Brent David Skelton, 32, pleaded guilty to two counts of sexual assault of children under age 12 as part of a plea deal reached earlier this year with county attorneys. With the guilty plea the state dismissed a third charge of sexual assault.
The deal contained no limits on sentencing recommendations from the state. Prosecutors argued that Skelton should receive 35 years in prison with no time suspended for each count. They asked the judge to run the sentences concurrently.
Skelton's attorney argued for the judge to sentence Skelton to the mandatory minimum sentence of four years in prison for each count.
Yellowstone County District Judge Gregory Todd sentenced Skelton to 15 years in prison with five years suspended for each count. The sentences will run consecutively, effectively making the total prison sentence 20 years. In Montana, a convicted felon is eligible for parole after a quarter of their prison sentence is served. Todd issued no restriction that would prevent Skelton from being eligible for parole after five years in prison.
The judge heard testimony and statements from the victims' parents that highlighted the impact Skelton's crimes had had on their daughters.
One parent told the judge, "I'm horrified that Mr. Skelton preyed on (her daughter's) innocence and then stripped it from her." She said her daughter has struggled with depression and anxiety, and social and emotional consequences from the assault.
"(She) was violated by someone who was supposed to be a trusted adult," said the mother, and she expects her daughter will face more adversity in the years that come.
She said characterizations that Skelton's actions were a mistake had "blown her mind". "A mistake is something that is not thought about," she said. "A mistake is not something that happens over a year, repeatedly."
One victim's father said, "I've had a lot of time to think about what I would say today. I don't really have as much to say as I thought that I would. But I would like the court to know, and you, your honor, that this has certainly changed my relationship with my daughter."
He admonished Skelton, calling him by his first name, that he had a job to do in making amends for his crimes and seeking help for his condition. "We've done our part. You need to take this seriously. Whatever ails you, I don't understand. I don't understand. But you need to seek help for whatever this is. I hope that you take today and your past very, very seriously. You owe it to your family, you owe it to your victims, and you owe society a huge debt."
One parent chose to speak for her daughter by reading straight from the girl's victim impact statement. In the letters, the now 13-year-old victim writes directly to Skelton.
"What you did was not OK and especially in your position as a trusted adult," the victim wrote. "I hope you are sorry, and not just that you got caught, but genuinely sorry."
She hoped Skelton would be sorry for the rest of his life and that she could not understand why he did it. She ended the letter writing, "I hope prison truly sucks and you are treated the way you deserve."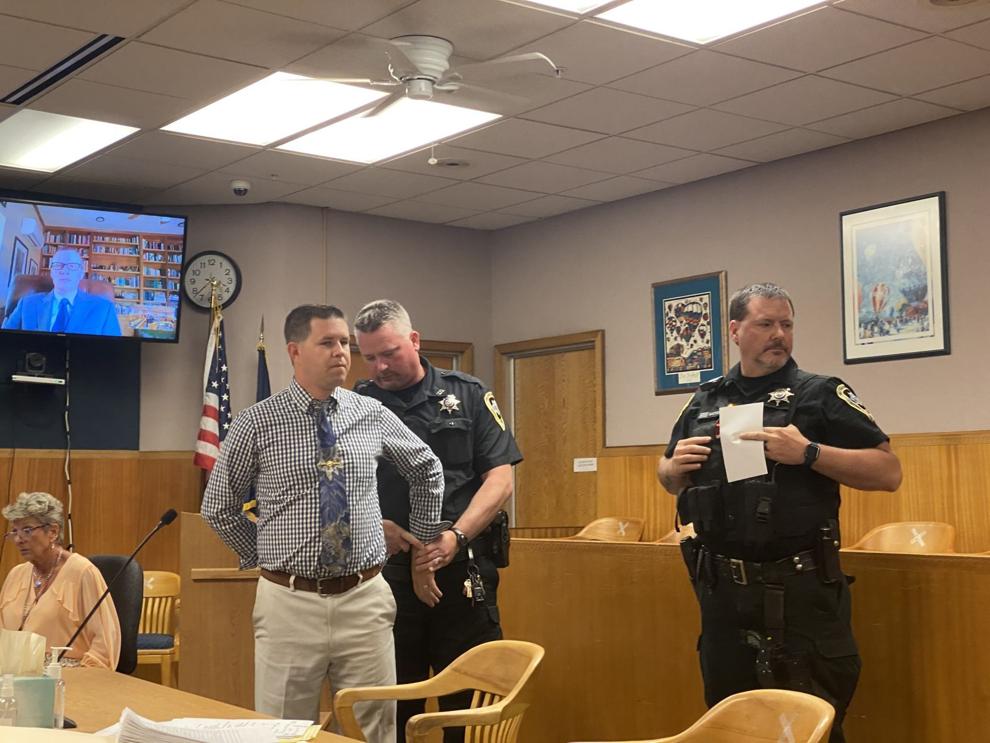 Two of Skelton's personal friends took the stand to make statements before the victims' families. Nathan Hintz, 33, of Bozeman, knew Skelton from their time in the Marine Corps unit in Billings and a 2008-2009 deployment to Iraq along the Syrian border. Hintz said he was not excusing or justifying Skelton's actions, but offered a look into the character of the man he knew both as a Marine and as a friend since.
"I have no reason to believe that Brent (Skelton) is a terrible person," Hintz said, "but rather a good person who made a terrible mistake."
Ryan Morrissey, 31, of Billings echoed Hintz saying that his testimony was not to excuse Skelton, but to show who he was as a father. Morrissey called Skelton a "phenomenal father" and said the benefit of his presence in his family's life is evident.
Throughout the hearing Skelton betrayed few emotions. For brief moments he appeared nervous, but for the most part he held still and looked on expressionless as witnesses testified. While the judge discussed the facts of the case prior to sentencing, Skelton nodded as issues about taking responsibility or admissions in the presentence investigation were discussed.
Todd originally sentenced Skelton to 15 years in the custody of Montana's Department of Corrections to run consecutively for the two counts with five of each suspended. The prosecution objected to the sentence asserting that the sentence was not provided for in statute. The defense did not disagree and Todd amended his sentence changing the DOC stipulation to incarceration in the state prison.
Skelton's expressionless reaction held while the sentence was read and even after the sentence was amended. Skelton did appear momentarily regretful as the bailiff's shackle clicked shut around his wrist while his wife and friends looked on.