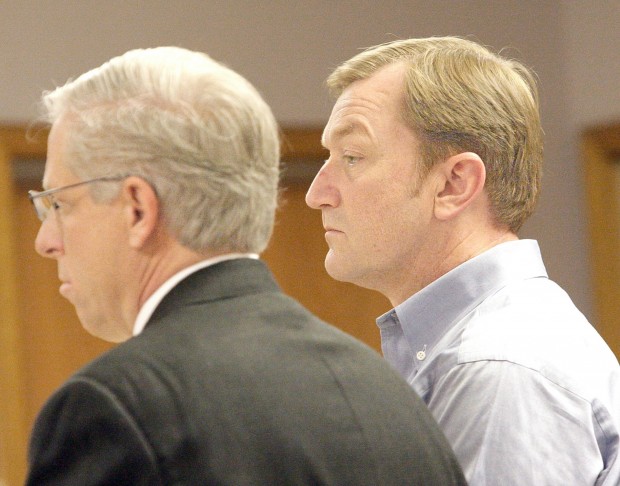 Three Florida men, including the owner of an exclusive retirement community, admitted to misdemeanor hunting violations Friday and were ordered to pay fines and restitution.
The admissions by Mark Morse, James Rainey and Lenard Powell ended a criminal case that included numerous felony and misdemeanor hunting charges filed against eight people in November 2010.
Morse, the owner of a retirement community outside Orlando known as The Villages, first appeared Tuesday morning in Yellowstone County District Court, where he pleaded guilty to a misdemeanor charge of hunting elk without a license in 2007.
As part of a plea agreement, Assistant Attorney General Barbara Harris filed the amended misdemeanor charge in place of two previously filed felony charges and a misdemeanor charge related to alleged illegal hunting on a ranch owned by Morse that straddles Yellowstone and Big Horn counties.
At the end of the 10-minute hearing, Judge Ingrid Gustafson followed the plea agreement and ordered Morse to pay a $1,000 fine and an equal amount in restitution for the poached elk. She also agreed to not restrict Morse's hunting and fishing privileges.
A few hours later, Morse, Rainey and Powell appeared before Big Horn County Judge Blair Jones, where all three men admitted to the misdemeanor charge of hunting without a license. The hearing was held in Columbus, where Jones has his primary office and presides in Stillwater County District Court.
All three men faced similar felony and misdemeanor charges related to alleged illegal hunting on a second ranch owned by Morse. Rainey is also a co-owner of the property.
Morse, Rainey and Powell all pleaded guilty to a misdemeanor charge of hunting without a license and were ordered to pay similar fines and restitution. The violations happened in 2007 and 2008.
After imposing sentence, Jones admonished each man to follow Montana's hunting laws in the future, describing the hunting and fishing opportunities here as "a tremendous thing."
"One of the ways to preserve that heritage is to follow the law," the judge said.
Morse and Rainey declined to make a statement before they were sentenced. Powell thanked the judge for being fair.
The men and their attorneys also declined to comment after the hearing.
The day of court appearances brought to end the most serious of the allegations against the men that could have included penalties involving prison time and large fines.
The other defendants charged in the case included Morse's wife and daughter, a former Florida game warden, a Montana man who worked as Morse's ranch manager, and an outfitter accused of improperly letting the Florida hunters use his outfitter license.
A felony charge against the ranch manager, Toby Griffith, was dismissed at trial last year. The former game warden resolved three misdemeanor charges by forfeiting $1,000 bond, and the outfitter was sentenced last year to a two-year deferred sentence.
Morse's daughter, Kelsea Morse, pleaded guilty last year to two misdemeanor hunting violations and received a six-month deferred sentence and $2,095 in fines and restitution.
A misdemeanor case against Morse's wife, M'Lissa Morse, remains pending in Big Horn County.