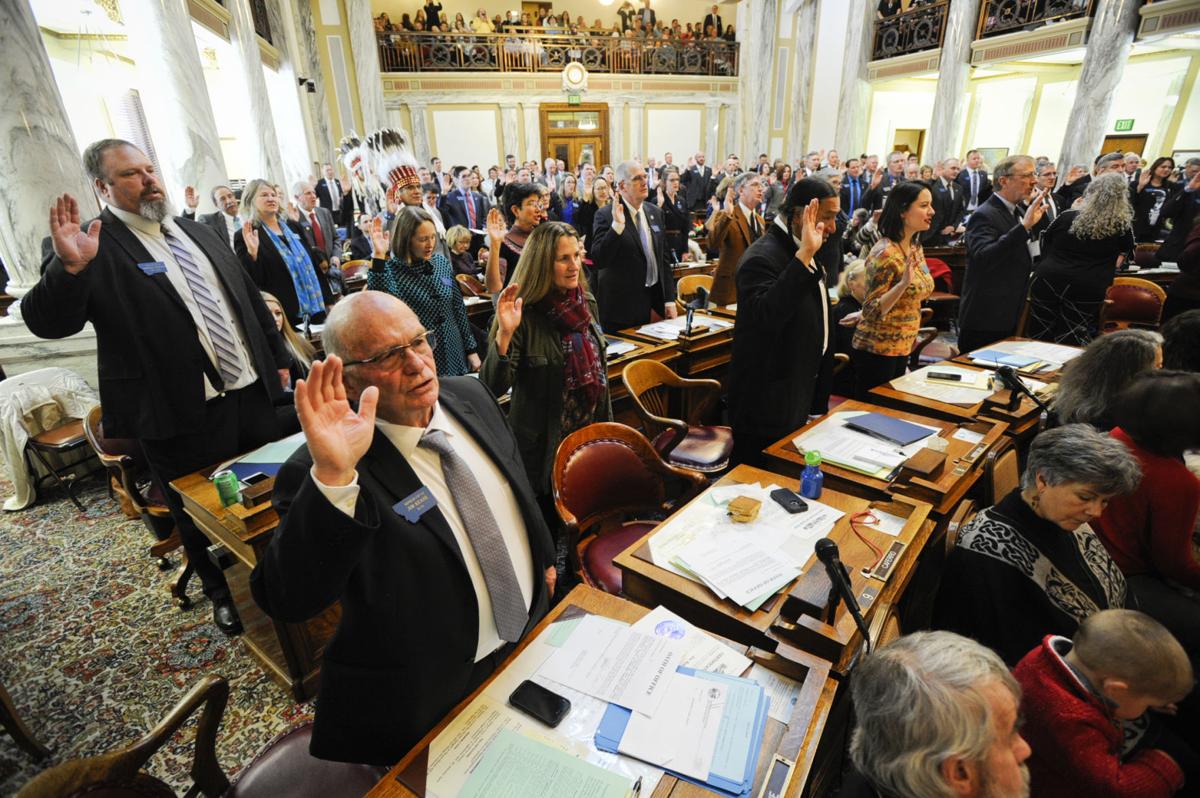 Some legal advocates are hoping to sharpen Montana's stalking laws, billing the proposed changes as a way to better intervene in the earliest stages of domestic violence.
Currently, a felony stalking conviction is punishable by up to five years in prison. Stalking becomes a felony on the second offense, or when the perpetrator has already violated a protection order.
But a proposal sponsored by Attorney General Tim Fox and carried by Sen. Jen Gross, D-Billings, seeks to double that maximum penalty to 10 years. There is no minimum penalty.
It would also change language in the state's stalking laws to make it easier for prosecutors to win cases. Specifically, the proposal changes the legal standard from causing another person substantial emotional distress to engaging in conduct that would cause a reasonable person to suffer substantial emotional distress.
The difference seems minor but is significant, said Ben Halverson, who prosecutes domestic violence for Billings.
"Many victims are so accustomed to abusive and controlling behavior that they rarely display the kind of 'substantial emotional distress' the statute requires," Halverson said.
Halverson said domestic violence perpetrators may exhibit alarming behavior that victims simply don't speak out about, such as showing up at the victim's place of work, sending nonstop texts or monitoring the victim's activities through friends. 
Halverson said victims might not see the behavior as dangerous, or might be willing to tolerate it.
You have free articles remaining.
"They just do, because it's not overly physically violent," he said.
Updating the state's stalking laws is a top priority for Attorney General Tim Fox in the 2019 legislature, said John Bennion, his chief deputy. 
Stalking is common in domestic violence homicides, a state review board has found. 
"In the most recent reporting cycle, half of the cases reviewed by the (Domestic Violence Fatality Review) Commission involved a victim attempting to distance herself or who had left an abuser, only to be heavily stalked and eventually killed by the abuser," wrote Department of Justice spokesman John Barnes. 
An unofficial draft of the bill calls for the added change of making a first stalking offense a felony when the victim is a minor, or when the perpetrator uses or threatens to use force or a weapon. 
Additionally, the unofficial bill draft redefines stalking to capture threats made through third parties or monitoring done indirectly. 
Halverson said he thought the proposed bill would also make it easier to prosecute perpetrators of so-called "revenge porn," when a person shares or publishes nude photos without the person's permission.
There have been 175 deaths related to intimate partner violence in Montana between 2000 and the end of 2016, according to the most recent Domestic Violence Fatality Review report. The numbers include victims, children and perpetrators.
The Legislature convened Monday.