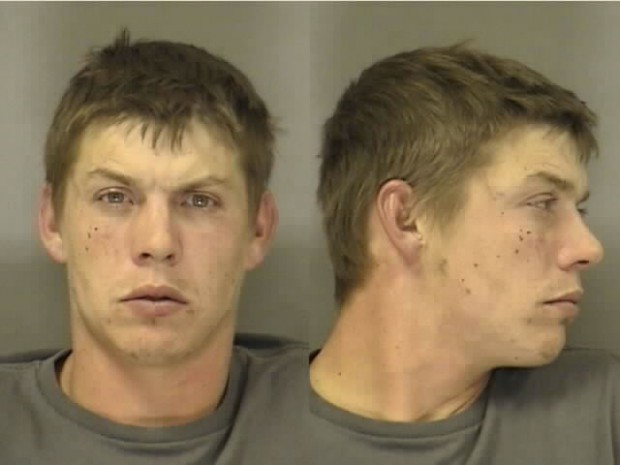 A man accused of punching another man and breaking his jaw while waiting in line for a ride at MontanaFair was charged Monday with aggravated assault.
Jesse Dan VanHook, 25, appeared in Justice Court by video from the county jail, where he has been held since his arrest early Sunday morning. Judge Pro Tem Brandon Hartford set VanHook's bond at $7,500 and ordered him to appear Thursday for arraignment in District Court.
VanHook is also charged with a misdemeanor count of obstructing.
Witnesses said VanHook was standing in line for the Sling Shot ride with his girlfriend when another man, David Jones, asked VanHook's girlfriend if she was pregnant. Jones reportedly told the woman that she should not ride the Sling Shot if she is pregnant, according to court records.
VanHook allegedly hit Jones and ran away. One witness described the punch as a "modified uppercut," which knocked Jones to the ground. A deputy said Jones was unresponsive while being treated at the scene.
Jones was taken to the St. Vincent Healthcare Emergency Room where he was treated and later released. Prosecutors said Jones suffered a severe jaw fracture that will require surgery. He may have lost a front tooth, and other teeth were cracked, court records state.
VanHook fled the fairgrounds but was apprehended by MetraPark security officers. Prosecutors say VanHook gave a deputy a false name and birth date when first questioned.
During his initial court appearance, a prosecutor said VanHook has previous misdemeanor convictions for drunken driving in Montana and possessing marijuana in Indiana. A public defender said VanHook lives in Big Horn County, where he works as a farm laborer and has two young children.