A program that secures personal credit cards for criminal offenders in Billings recently passed its one-year mark, with those involved saying it paves the way for more successful re-entry.
The partnership between Alternatives Inc. and Rocky Mountain Bank provides one credit card, with some limits, to each resident of the Billings prerelease center. For many, it's their first credit card.
Timothy Combo, a program participant, said it has helped him shore up his finances and prepare better for life on his own.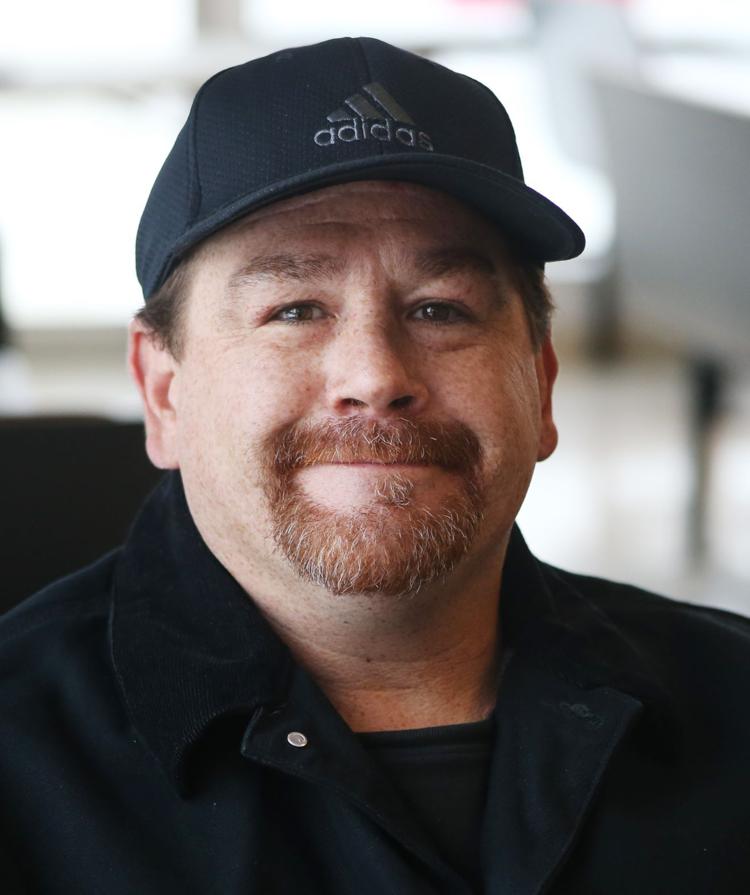 "It just helps us budget money and spend wisely," he said. "Because that's what we get for the month, and there ain't no more."
Working for the past several months as a union carpenter, Combo is set to move back to Butte, his hometown, by the end of the month. He plans to keep practicing the careful budgeting he's adopted through the program after he goes home.
The credit card program is an effort to steer the prerelease residents — who tend to have poor or no credit — toward self-sufficiency.
The year-old credit card program goes hand in hand with the personal finances classes that the prerelease center has always required, some of which are taught by Rocky Mountain Bank staff. Participants also meet monthly with case managers to review their finances one-on-one.
"What we're teaching residents is to be able to budget and to live in the community with what they're earning," said Bridget Girard, operations supervisor at Alternatives.
Before the credit card program, Alternatives managed resident finances by simply writing a check, prepaid to a specific store, anytime a resident needed to buy something. The money came from an account controlled by the agency that residents paid into.
"We were writing hundreds and hundreds of checks," said Dave Armstrong, CEO of Alternatives.
You have free articles remaining.
Sometimes, stores would decline to accept the prepaid checks, Armstrong said.
Now the residents use the cards to handle their own finances, and can see more easily the consequences of their spending.
Alternatives still controls the account, but residents are free to make purchases whenever they choose, without advance approval from staff. The cards are deactivated when the holder leaves the prerelease center.
Of course, more freedom means more risk.
"You have a few thousand dollars in your pocket, and I think this is true for the general public, you want to buy things you just don't need," said Blade Stiller, who is spearheading the program at Rocky Mountain Bank.
So the finance classes, which are taught in part by staff from Rocky Mountain Bank, focus on the basics — things like prioritizing bills, savings and restitution payments over spending for fun. Basic budgeting, including not spending more than you're making, is another big lesson taught by staff.
On most of the cards, the bank caps spending at a level well below that found on most personal credit cards — sometimes just $100 a month. And the bank blocks certain merchant codes, so none of the cards can be used at bars or casinos.
The program puts Rocky Mountain Bank at no extra risk, bank staff say, since all of the cards are tied to Alternatives' account, and the agency pays the cards in full each month.
Alternatives staff say they are seeing residents more motivated to save money, and they're leaving with a better understanding of credit, and how to protect or improve their scores. 
Staff at the bank and prerelease center believe the credit card program is the only one of its kind in the state. While the Alternatives prerelease center in Great Falls has asked about replicating the program there, Armstrong said there are not yet plans to do so.
"We're lucky — Rocky Mountain Bank has really bent over backward to make it work," Armstrong said.