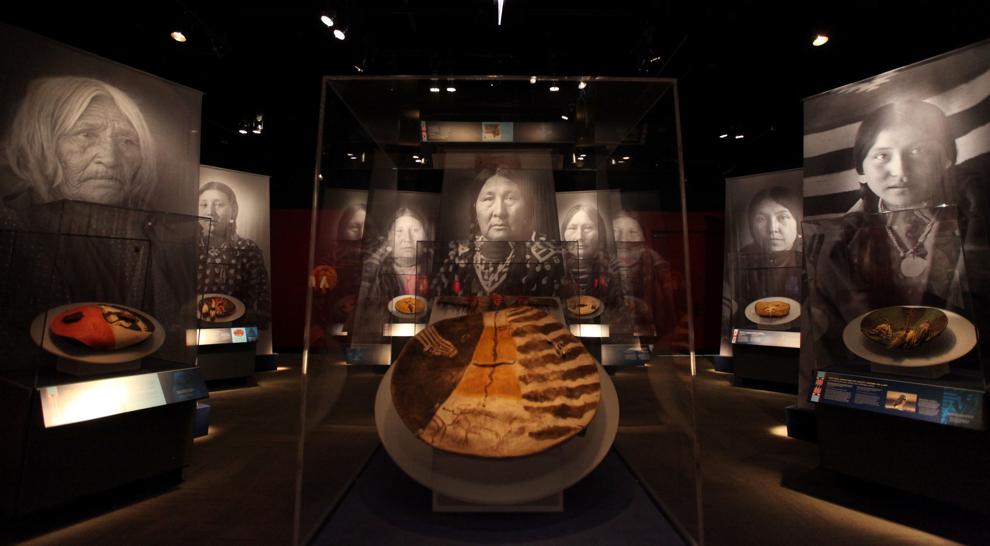 CHICAGO — As an indigenous female scholar and curator, Nina Sanders doesn't lack for stories to tell.
Born and raised on the Crow Indian Reservation, Sanders is working to decolonize museums and work within such institutions that have for centuries excluded and misrepresented indigenous voices in exhibits and in history books.
"We can effectively look at cultural institutions with historical collections that are the cause of these misinterpretations of our culture and the perpetuation of stereotypes," said Sanders, whose Apsáalooke name, Akbileoosh, means Brings the Water.
Last year, Sanders was invited to curate an exhibition for the Field Museum in Chicago. Titled "Apsáalooke Women and Warriors," it is the largest exhibition pairing historical and contemporary items in the Crow tribe's history and the first major exhibit curated by a Native American scholar, in collaboration with her community, in the museum's 126-year history.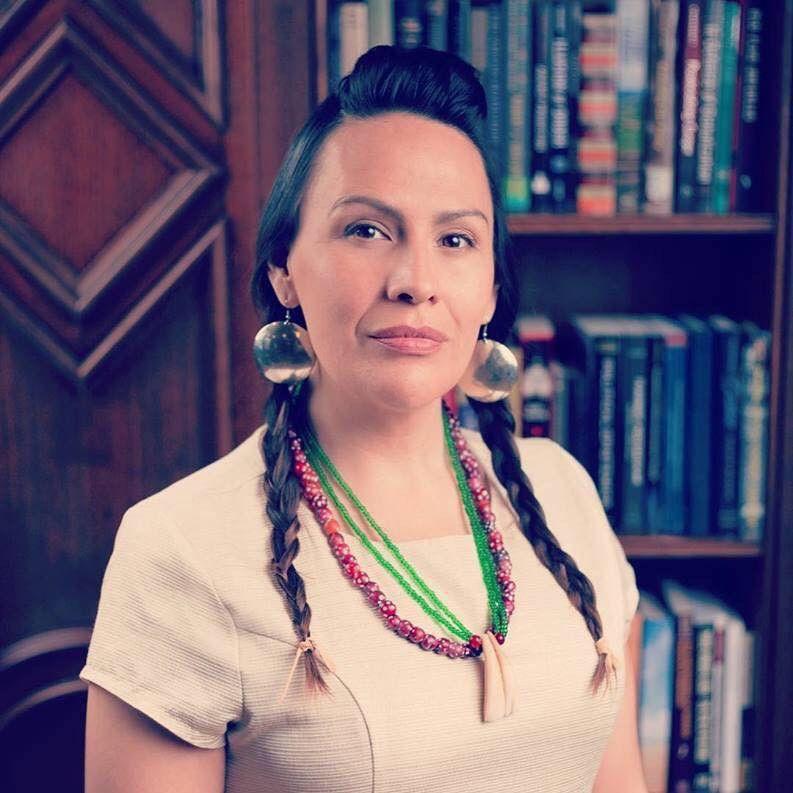 An exploited past
The history of indigenous people has most often been retold by those outside the culture, which has homogenized Native Americans and placed them in historically inaccurate contexts while ignoring their lives in contemporary society.
"That is slowly beginning to change, as Native artists tell these stories in incredibly effective ways," said Sanders, who brought together more than 20 indigenous collaborators, including writers, scholars, artists, photographers, filmmakers and designers to showcase the powerful place that Apsáalooke women hold in historical and modern times.
Indigenous people have also long been exploited for their cultural identity and artifacts, while their traditions and imagery have been appropriated or represented without context or reverence.
Members of many of the nation's tribes have begun to work with the institutions that are housing and presenting their history to rectify these inaccuracies, as well as working toward repatriation of sacred cultural items and ancestral remains.
Museums, with a mission to preserve and present artifacts, are often in conflict with tribes seeking the return of sacred and culturally significant objects. Such collaborations as the one Sanders has worked on provide guidance for a way forward that acknowledges a shared responsibility.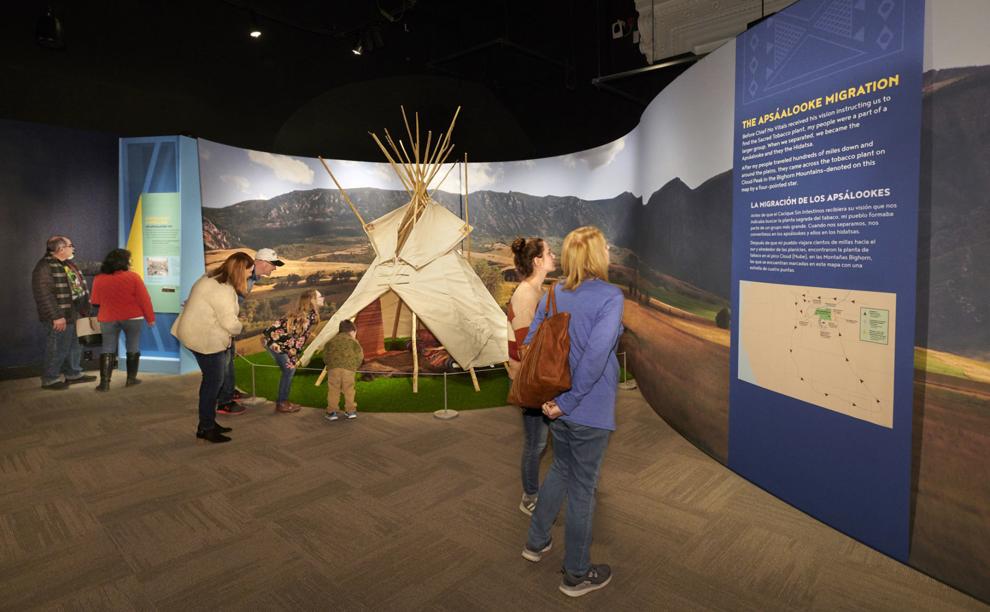 "Apsáalooke Women and Warriors" opened this week in Chicago with exhibitions at the Field Museum through April 2021, and at the Neubauer Collegium for Culture and Society at the University of Chicago until Aug. 21. More than 50 members of the Crow Tribe traveled to Chicago for the historic event.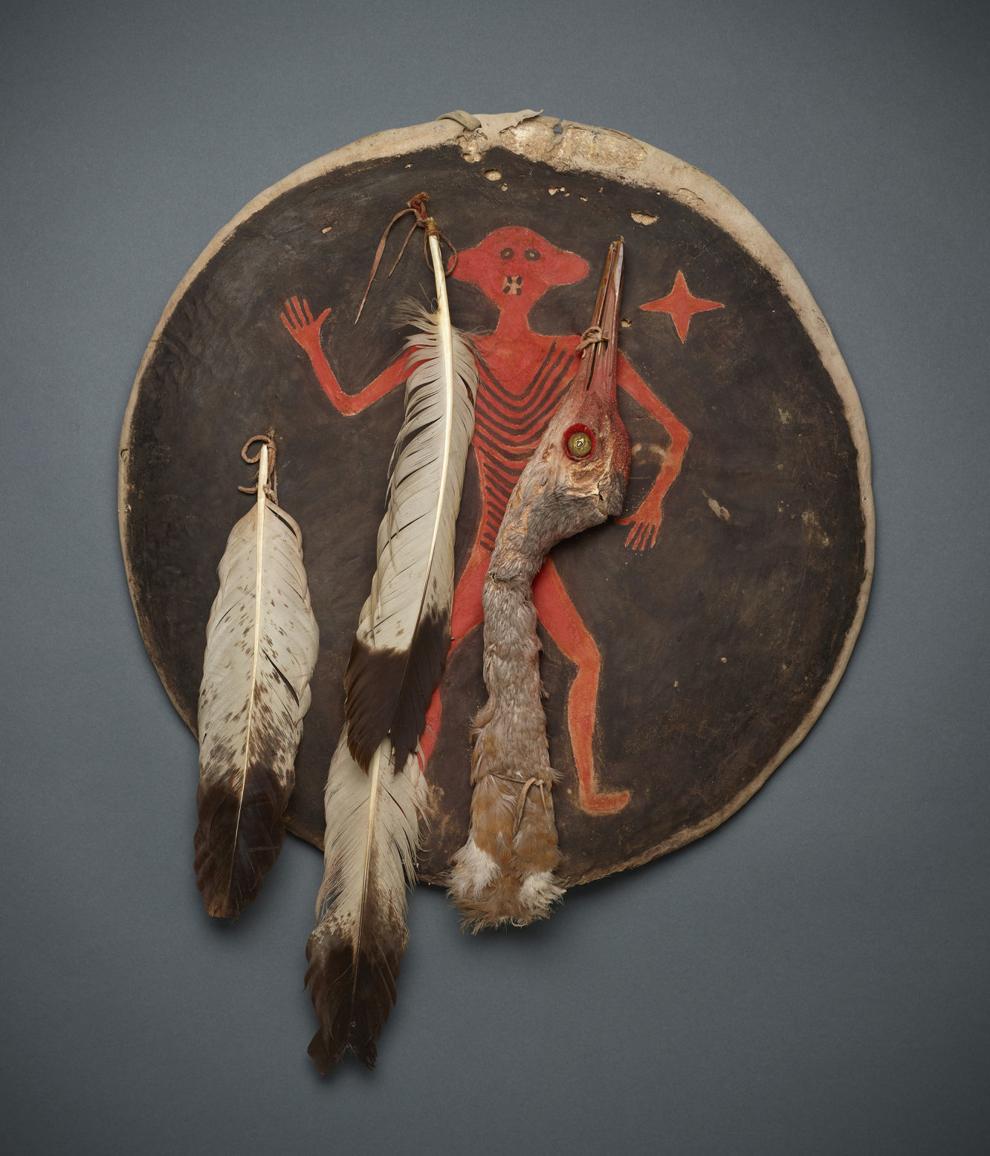 "I've had my nose to the grindstone," said Sanders, who began organizing the Field Museum exhibition in April 2019 with support of co-curator Meranda Roberts. Contemporary works in the exhibit were crafted by Apsáalooke people, including fashion designers Della Bighair-Stump and Bethany Yellowtail; artists including Ben Pease, Allen Knows His Gun, Mona Medicine Crow, Del Curfman, Jason Garcia and Kevin Red Star; bead artists Lydia Falls Down, Birdie Real Bird, Karis Jackson and Elias Not Afraid; hip-hop artist and fancy dancer Christian Parrish Takes the Gun (Supaman); photographer Adam Sings In The Timber; filmmaker Marty Lopez; and scholars and consultants including Phenocia Bauerle, Aaron Brien, JoRee LaFrance, Timothy McCleary and Charmaine Hill. 
Apsáalooke war shields dating back to the turn of the 20th century are on display. These sacred shields obtained by the museum in the past century have never been shown publicly and are displayed alongside other historical objects of the Apsáalooke people along with their contemporary works.
Sanders, who holds degrees in anthropology and American Indian studies from Arizona State University, speaks the language of the Apsáalooke and was raised by her grandmother and elders.
"She is the grandmother's granddaughter," her relative, Shawn Real Bird, described during an opening ceremony on Thursday at the University of Chicago, where a tandem exhibit is on display. Such status in the tribe provided Sanders training in language, cultural ways, the clanship and religious systems, and rituals such as the sundance and sweat lodge ceremonies, Real Bird said.
That time spent with her elders prepared Sanders for the cultural battles ahead, and she's entered the museum space with the spirits of generations of warriors behind her, propelling her tenacity and desire to find ways to work within institutional walls.
"In the Crow language words are sacred, and there are beautiful words below those pictures that will carry on this way, this legacy, this tradition," Real Bird added of Sanders' work to present Crow culture to viewers at the Field Museum.
Both exhibitions are focused on different aspects of Apsáalooke culture, which was primarily an egalitarian society prior to colonization, and the role of women within the society. Gender roles within the tribe are explored while also looking at Apsáalooke warriors and the role of women within historical and contemporary times.
In Sanders' research, she found the stories of women to be largely excluded, and in representing history she places women's stories at the forefront. At the Field Museum, Sanders dedicated a room to war shields, and behind each shield is a large-scale portrait of a women from the tribe's past, assuming the position of a guardian of that space and over those objects.
"We could tell stories of men in battle and counting coup, and it could be a glorious story, but I wanted to tell a story about how the women watch over these things," Sanders said. 
Crow voices in Chicago
Throughout the exhibit space, which flows through several rooms, music and language by Apsáalooke people is broadcast over the sound system. The language meshes with drumbeats, chants, and songs by hip-hop artist Supaman.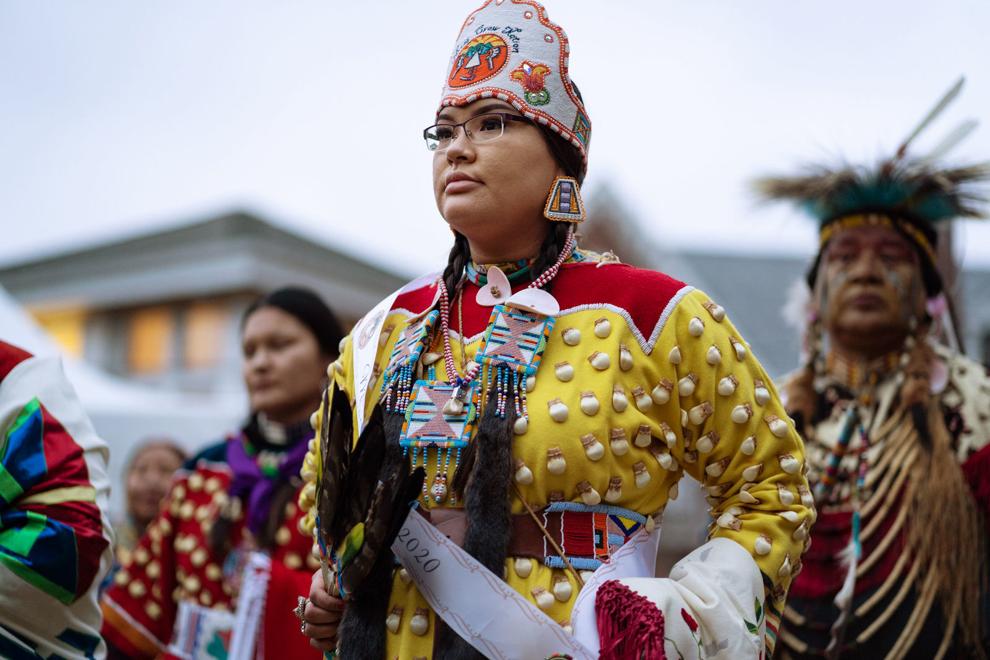 "Everyone who walks in here — every single Crow — is just overwhelmed with emotion because it's so powerful," said Velma Pretty on Top Pease, a language teacher on the Crow Reservation who traveled to Chicago to take part in the opening ceremonies. "It's not only what you see; it's what you hear, what you feel."
With perspectives of fellow tribal members, Sanders presents Apsáalooke culture through a historical lens while also showcasing contemporary art and ideas. Their artistry and knowledge are shared through modern beadwork, fashion, video animation, painting, sculpture and photography alongside historical artifacts and sacred items, also made by members of the tribe.
Along with the war shields, historical items dating from the 1850s to 1890s include war shirts, elk tooth dresses, cradleboards, and medicine bundles from the Field Museum's permanent collection.
Items can be traced back to the late 1800s when collectors and field researchers approached Native people to collect objects, many of which ended up in museums with little context or sold and traded throughout time.
Such objects, Sanders believes, have their own agency. "When they chose to leave the community when they did, it was an incredibly painful experience to all the families."
Sanders describes a belief system among the Apsáalooke that such sacred objects made the choice to leave and come to these museums. "The prayer has always been to come back to us, and that we will be reunited."
The Field in Indian Country
The Field Museum opened in 1894 during this time of collecting. The year prior, the museum's holdings debuted when Chicago hosted the World's Columbian Exposition, a six-monthlong event that commemorated the 400th anniversary of Christopher Columbus arriving in the "new world."
"The exposition delighted visitors with 65,000 exhibits filled with natural wonders and cultural artifacts, many of which later found a permanent home in Chicago at the newly created Field Columbian Museum," according to the Field's website.
The collection now numbers more than 40 million artifacts and specimens, many obtained directly from Native peoples or from a system that museums employed for swapping items.
Some of the museum's archives and sacred items were obtained directly from Apsáalooke people in the early 1900s by Stephen Simms, a collector working on behalf of the Field Museum. Between 1901 and 1902, Simms obtained approximately 100 war shields from various Apsáalooke families, according to Sanders' research. Though Simms utilized an interpreter and wrote about the shields, it was limited and rough at best, often describing just their appearance.
"Native narratives were not important," Sanders said. "It was the objects that they were centered on."
Seeing the shields in the exhibit, a viewer begins to understand that these shields were not carried in battle, but were created in ceremony and held by families for generations. Cut from buffalo hide and shrunk and thickened by heat from fire, shields were adorned and decorated with pigments and items containing spiritual powers and significance to the families to whom the shield belonged. 
A collaborative culture
The easy part of this exhibition was selecting contributors, said Sanders, who had a great wealth of scholars and artists within the Crow Tribe to draw from and sought out people she described as incredibly kind, generous and humble.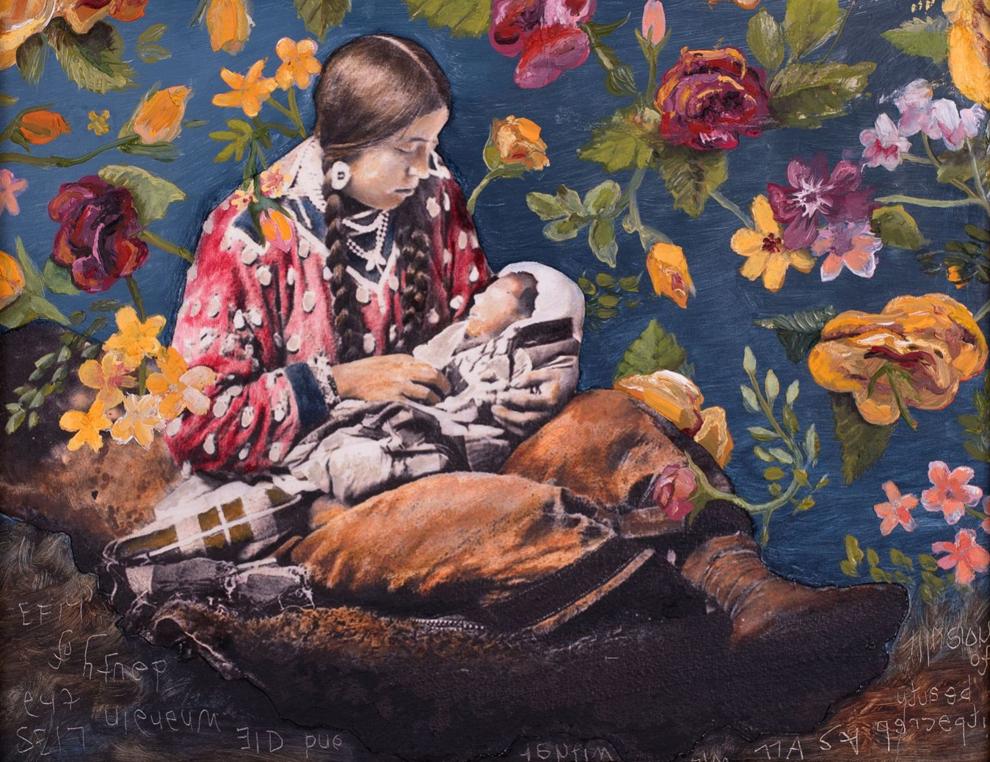 "I picked people who I knew would be patient with this process," Sanders said. "Working with an institution like this is incredibly hard work and can be painful. A lot of times they are not ready to make space in areas that they believe should be more sanctified." 
Meranda Roberts, co-curator of the Apsáalooke Women and Warriors exhibit and a person of Northern Paiute and Mexican-American heritage, is working at the Field to consult and help shape the renovations of its Native American Hall, which was closed in 2018 temporarily after decades of static displays.  
"It's very hard for them to get behind changing the model of what makes an exhibit," Roberts said. "You can't go about creating an exhibition for indigenous people the same way you can for a dinosaur, but that's the same model that they use."
Given that a museum's mission is to protect and preserve its collection, working with staffers has brought up plenty of discussion around culturally appropriate ways to handle and display's historical items.
"The museum is invested in their collection and this idea to preserve things for all eternity," said Sanders. "That's their job, and we can respect that, however we would do things very differently, and we are asking them to integrate some of these care systems into the way that we preserve material."
With permission from the Apsáalooke Tobacco Society, two sacred tobacco medicine bundles are on display. The belief is that these items should be seen and remembered.
Sanders describes medicine bundles as living beings. "We weep, and we pray, and these items need to feel that and hear that, and in turn they give off a life and a force that energizes us. We need to engage with them."
Powerful medicine
Such powerful medicine is the reason Sanders was called to the Field Museum, she said, and she believes the draw of such sacred items have called others to Chicago as well.
"Every single person who has come here is meant to be here and have an experience that will in some way continue to transform the world we live in, and Apsáalooke people happen to have a part of that," Sanders said.
While one of the exhibition's goals is to look and move forward, many of the Native women and girls the exhibition celebrates are missing or have been found dead, a staggering plight for indigenous women who are 10 times more likely to be murdered than the national average.
"We are singing the songs of women," Sanders said. "A lot of times, we forget how precious Native women and all women are. Sometimes, you need to be reminded what are the most precious parts of our culture."
Photos: Apsáalooke Women and Warriors
Apsáalooke Women and Warriors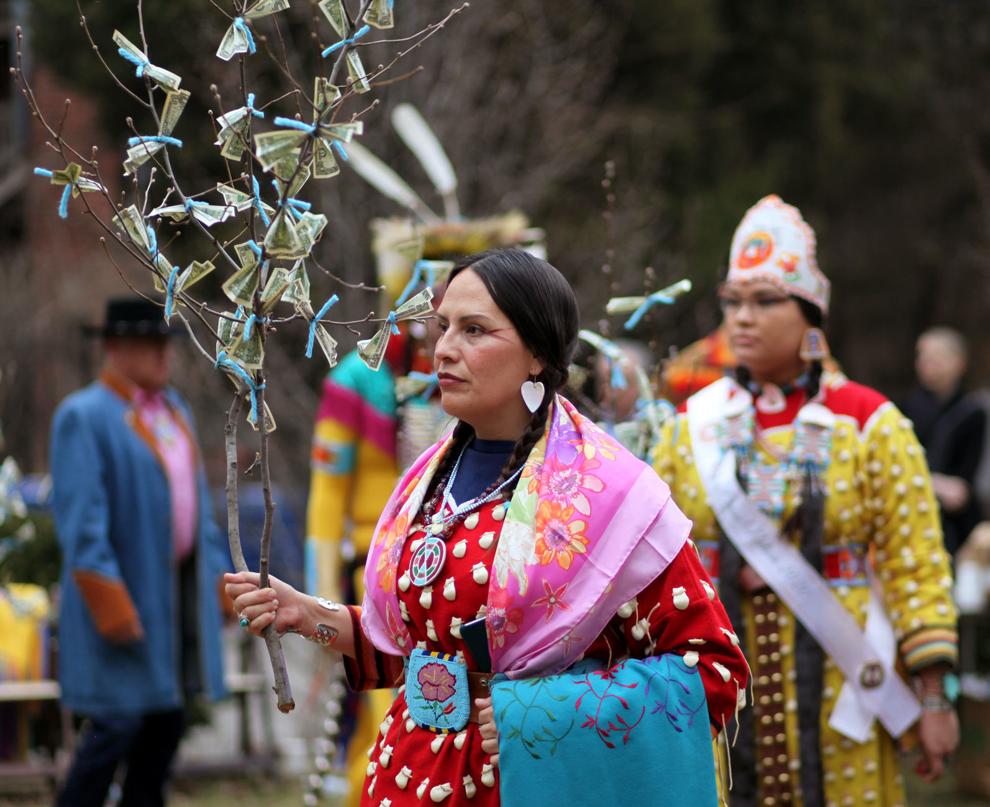 Apsáalooke Women and Warriors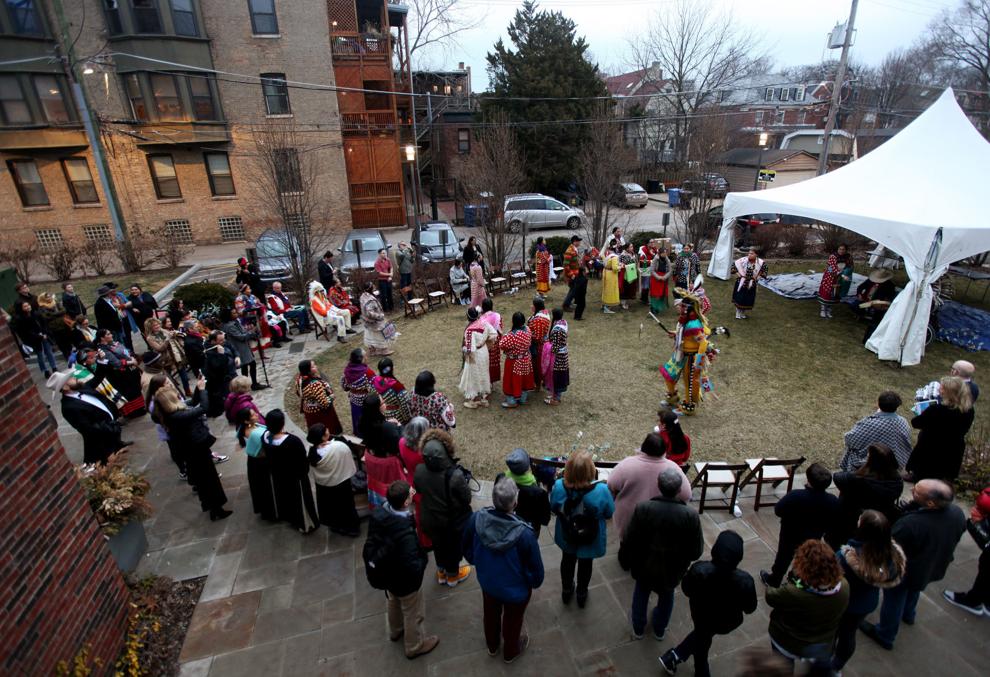 Apsáalooke Women and Warriors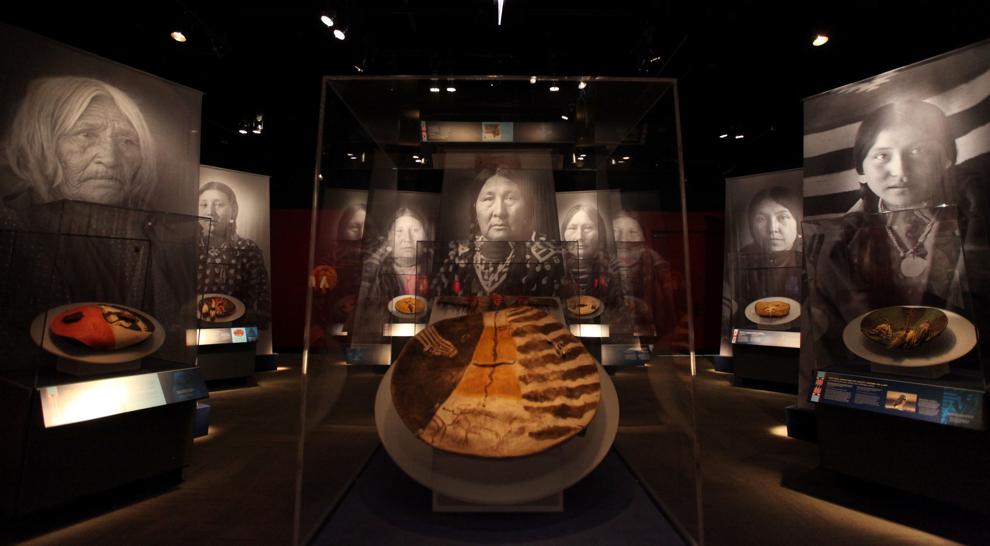 Apsáalooke Women and Warriors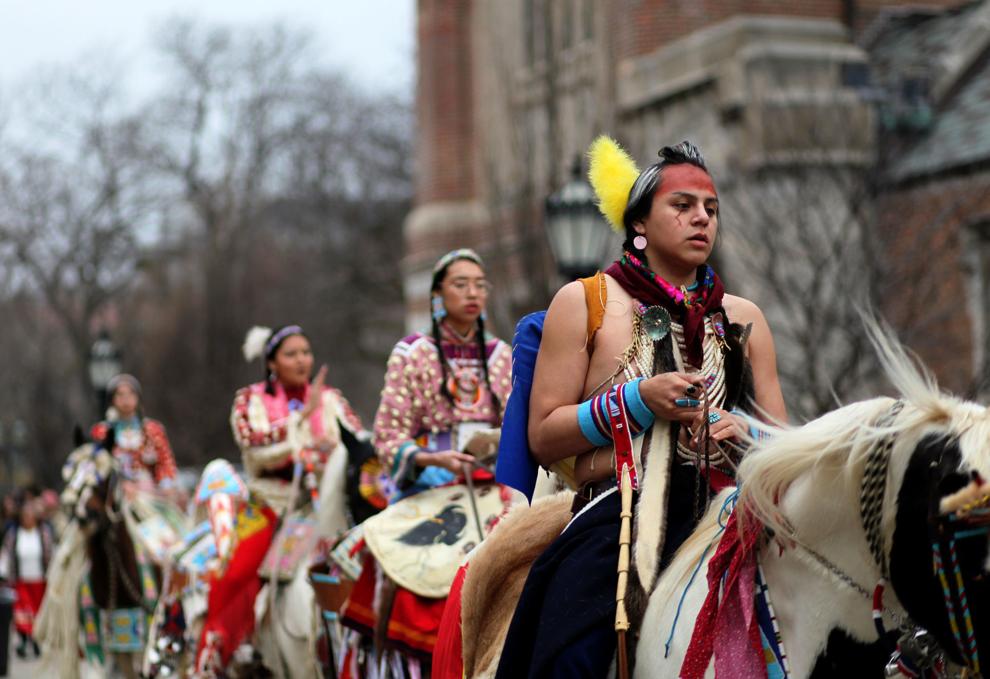 Apsáalooke Women and Warriors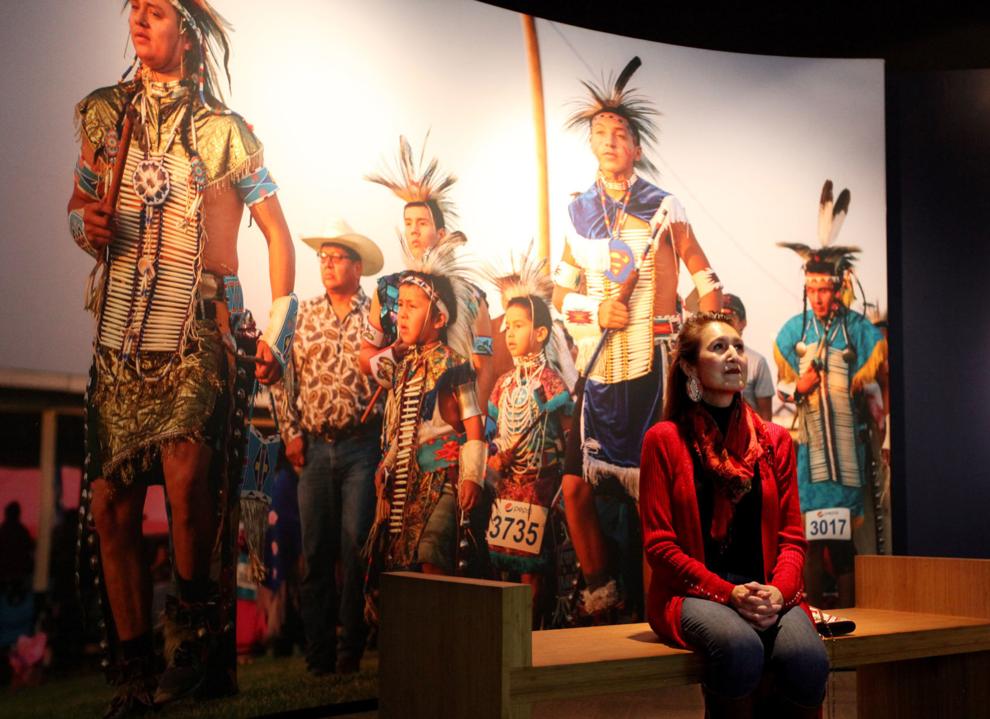 Apsáalooke Women and Warriors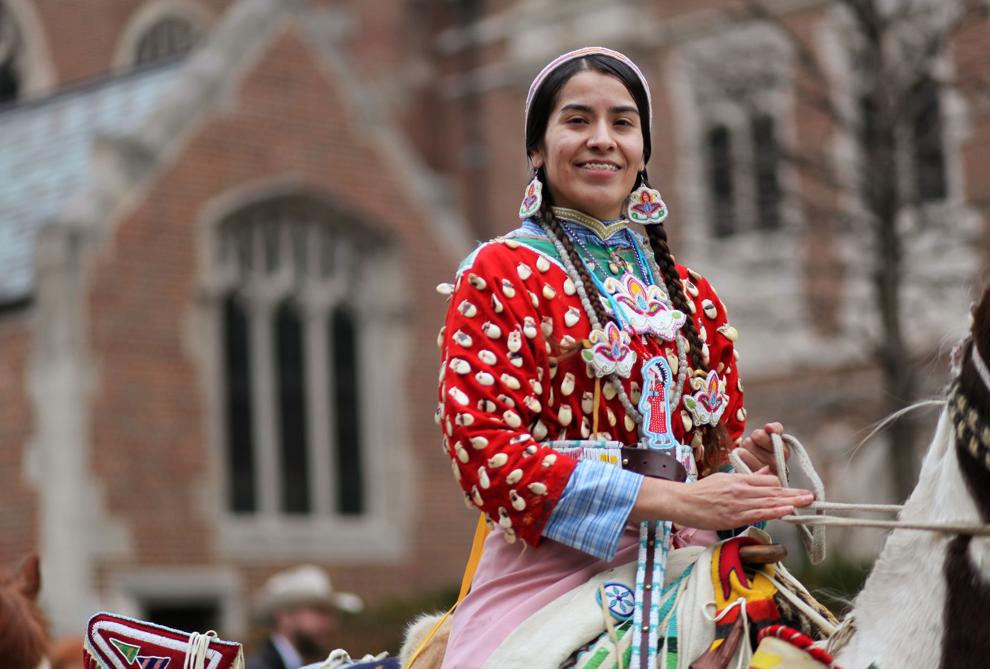 Apsáalooke Women and Warriors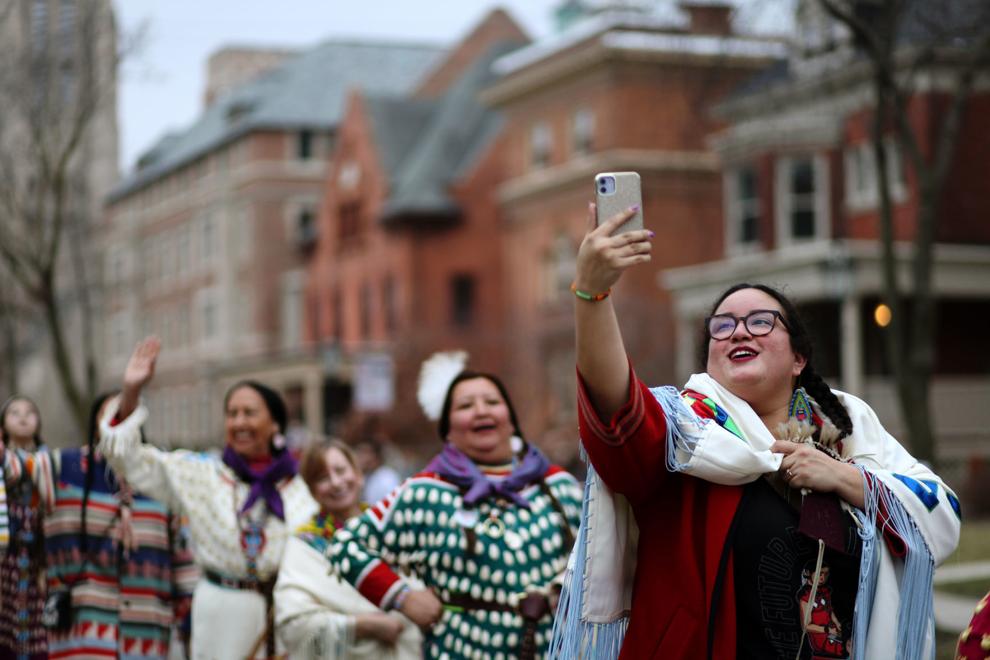 Apsáalooke Women and Warriors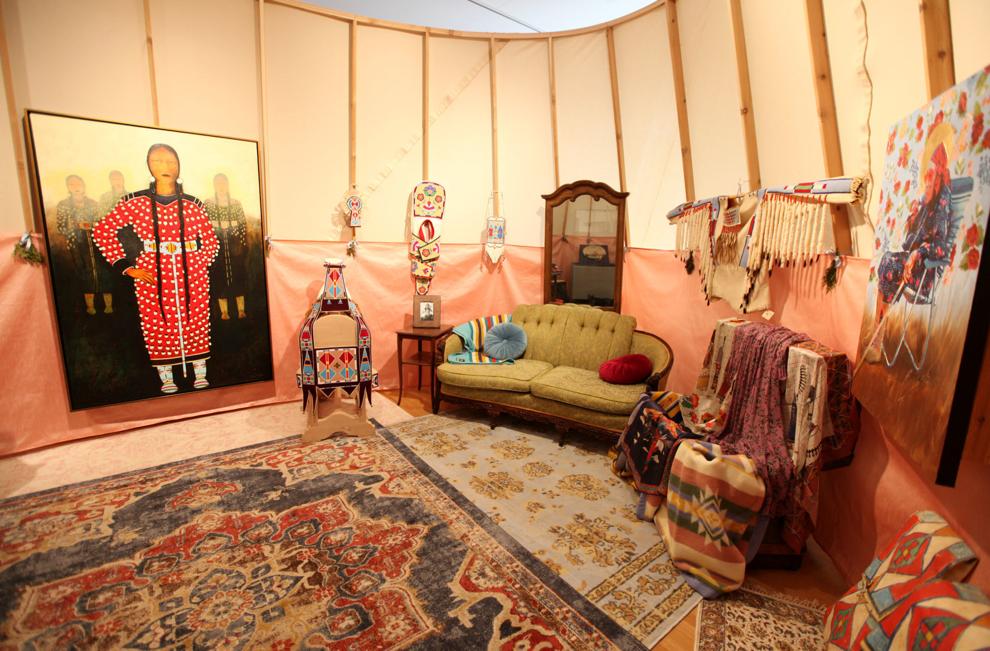 Apsáalooke Women and Warriors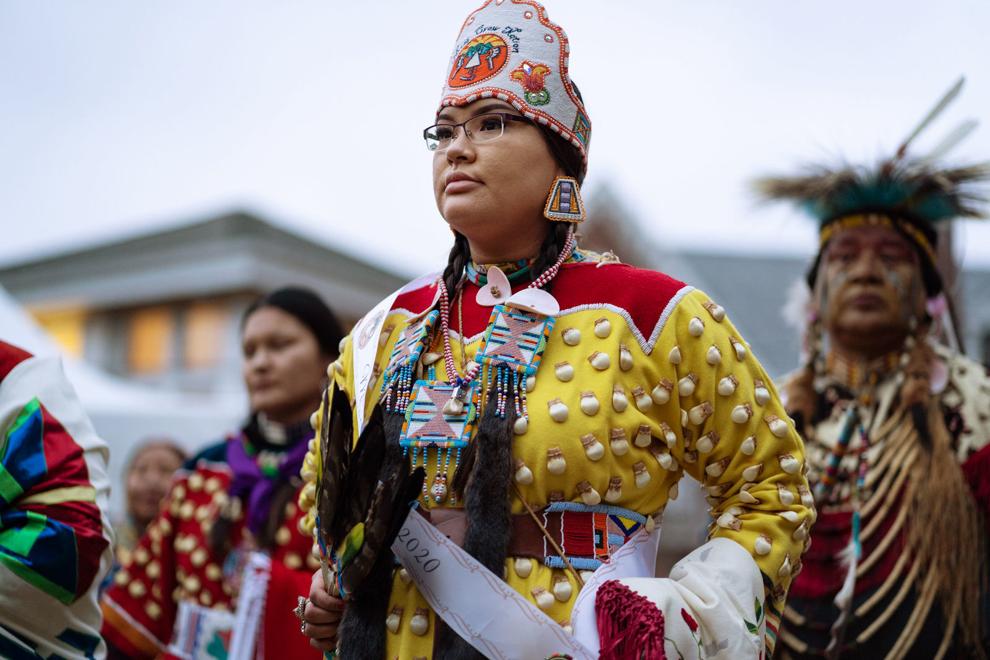 Apsáalooke Women and Warriors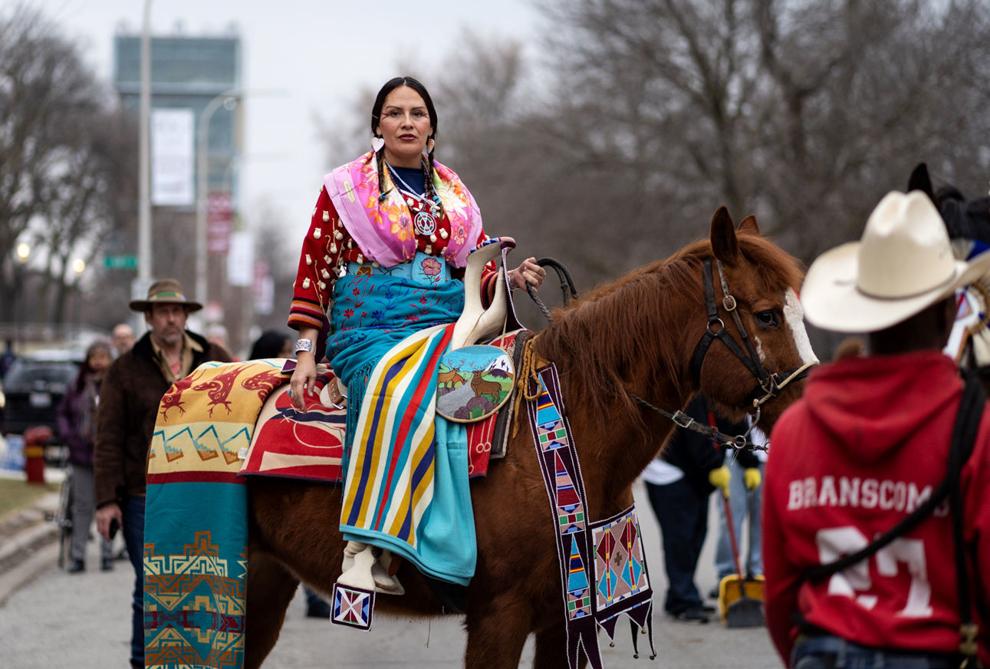 Apsáalooke Women and Warriors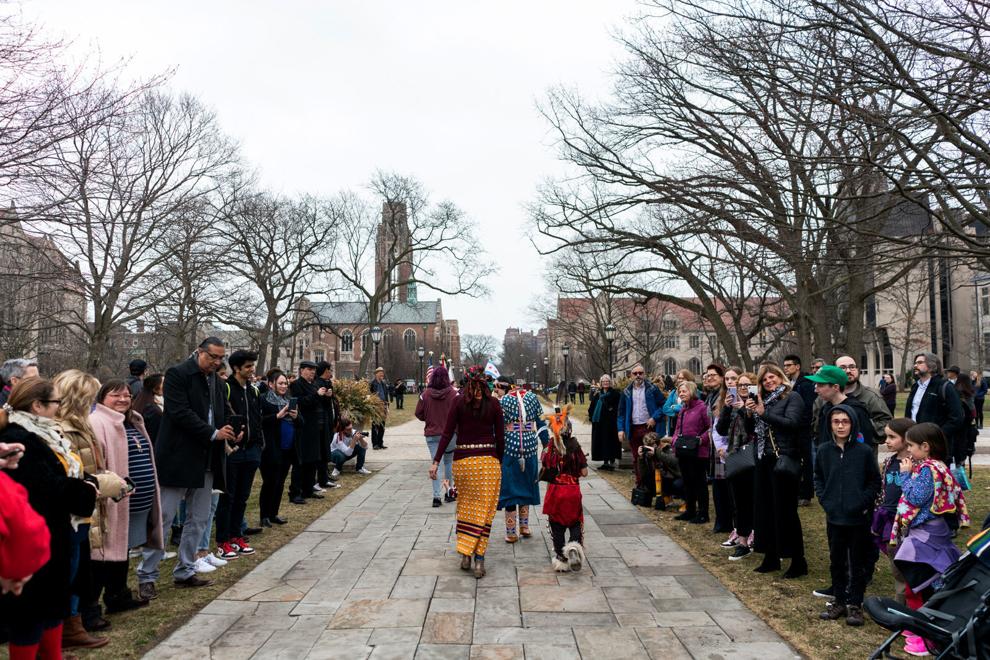 Apsáalooke Women and Warriors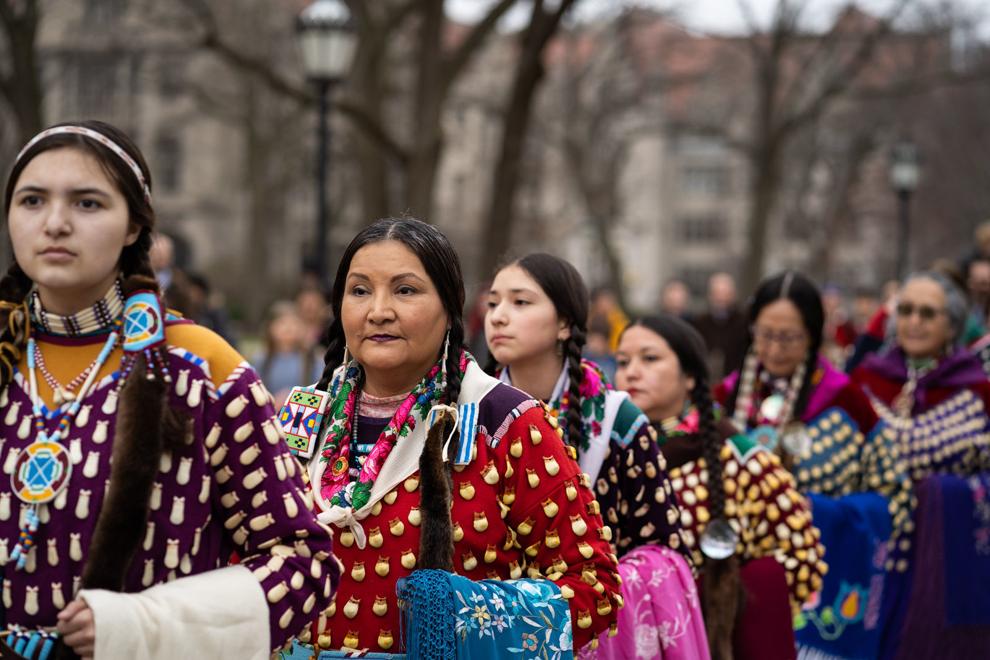 Apsáalooke Women and Warriors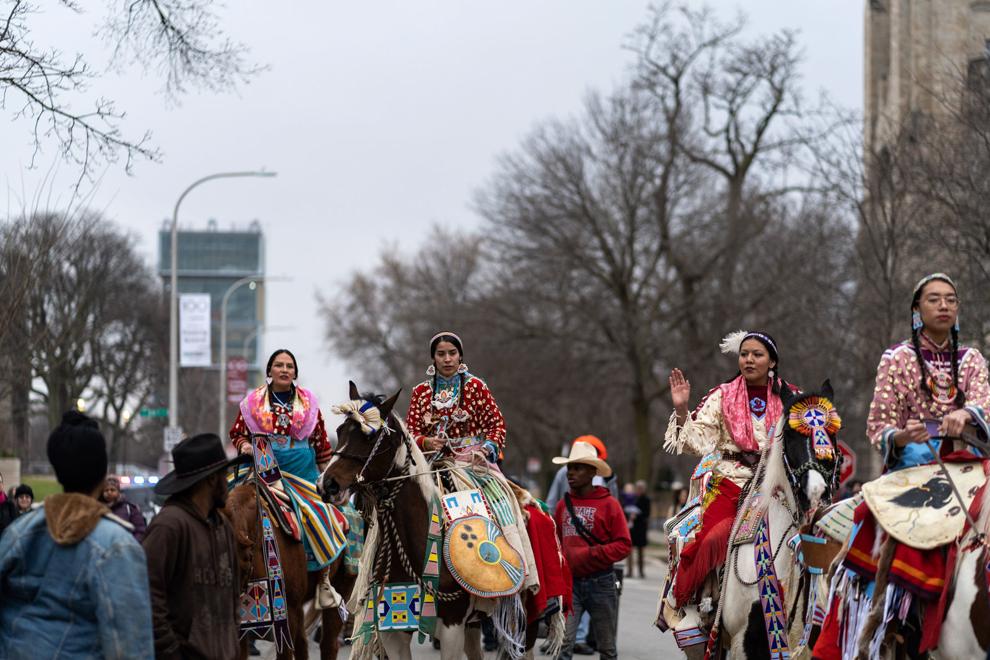 Apsáalooke Women and Warriors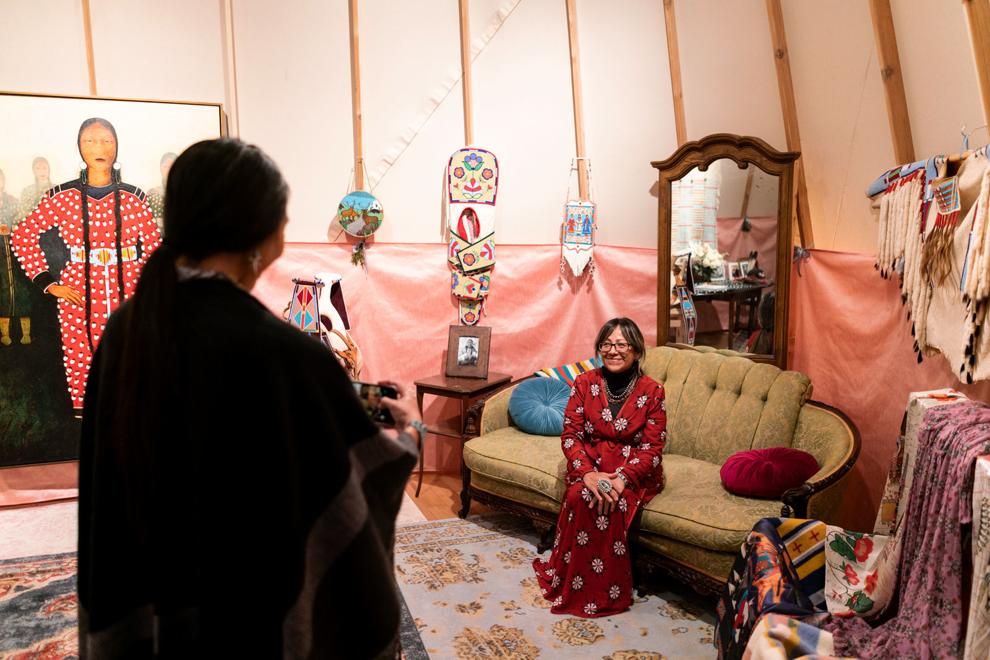 Apsáalooke Women and Warriors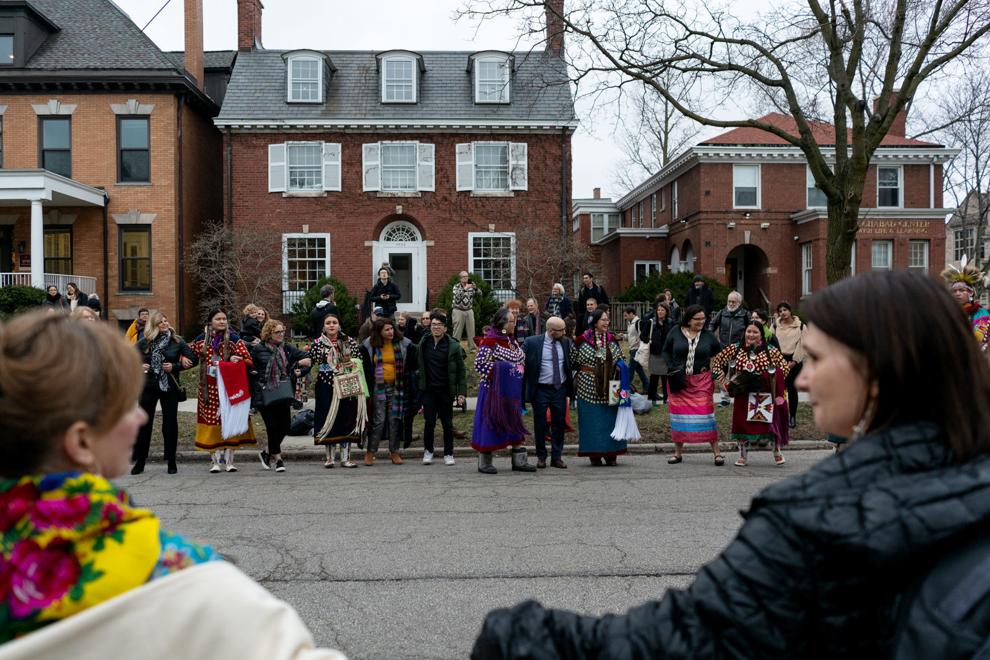 Apsáalooke Women and Warriors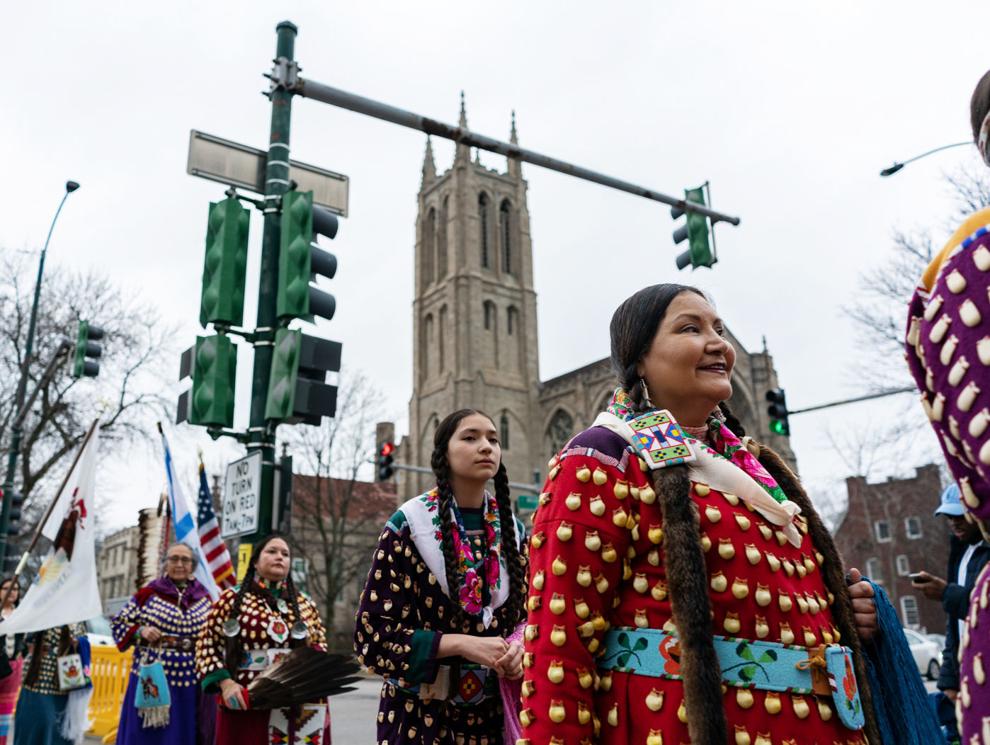 Apsáalooke Women and Warriors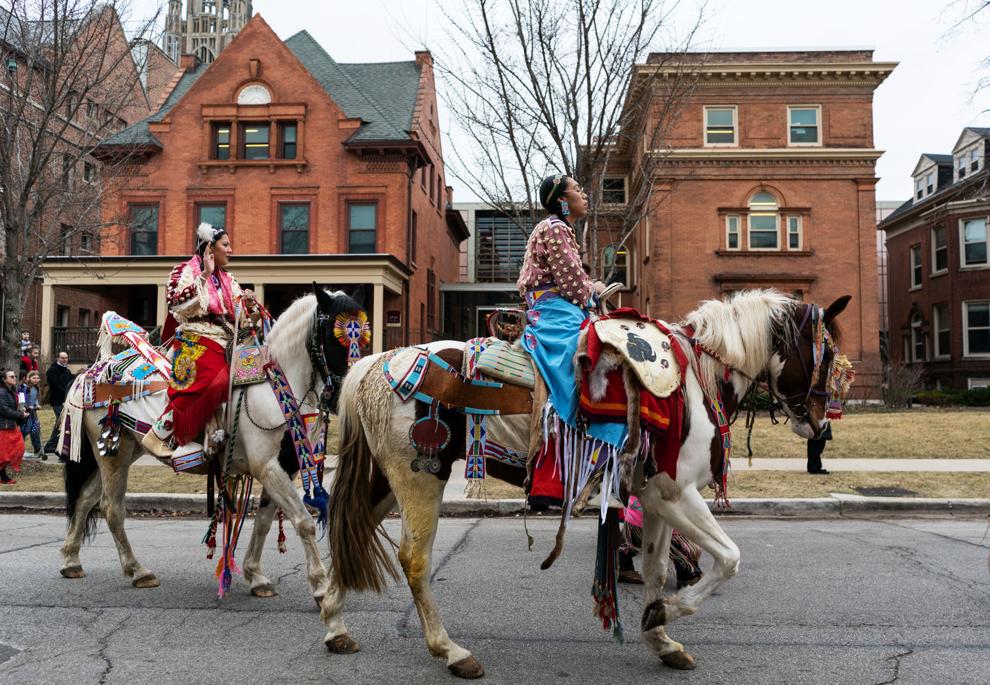 Apsáalooke Women and Warriors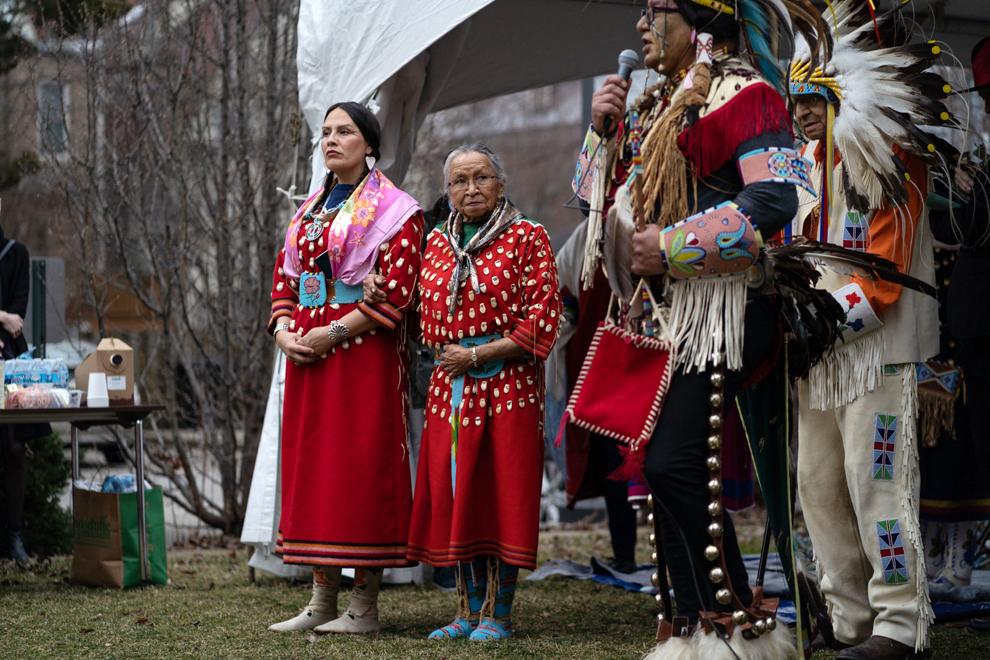 Apsáalooke Women and Warriors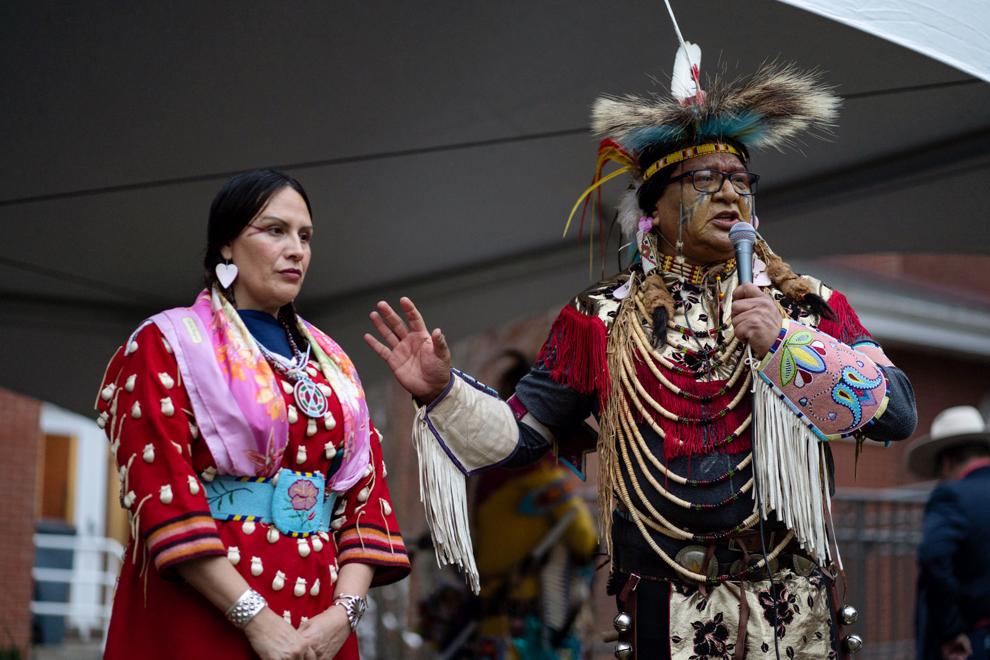 Apsáalooke Women and Warriors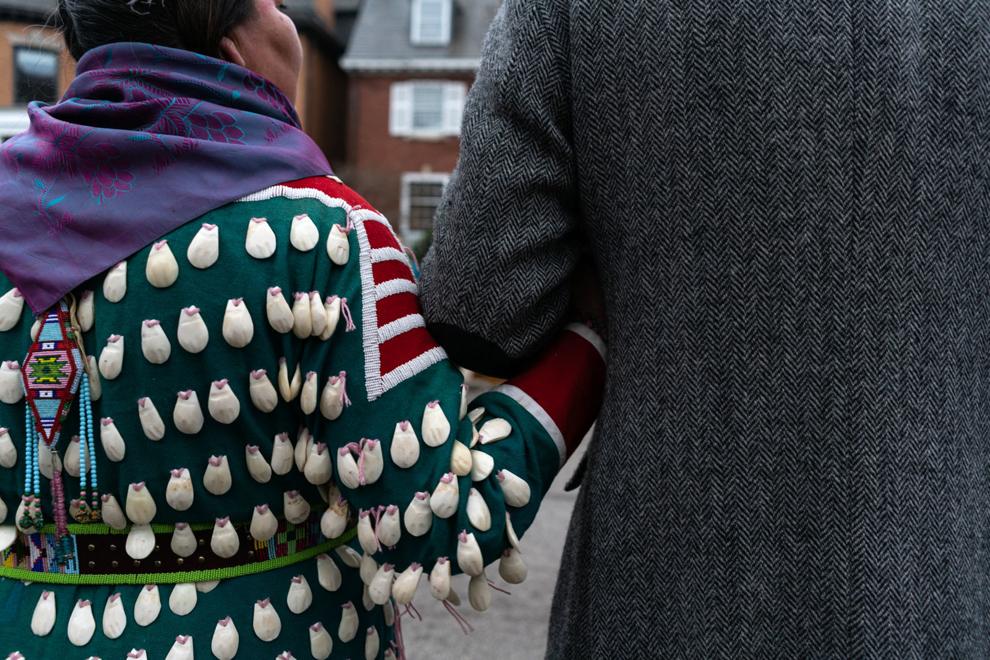 Apsáalooke Women and Warriors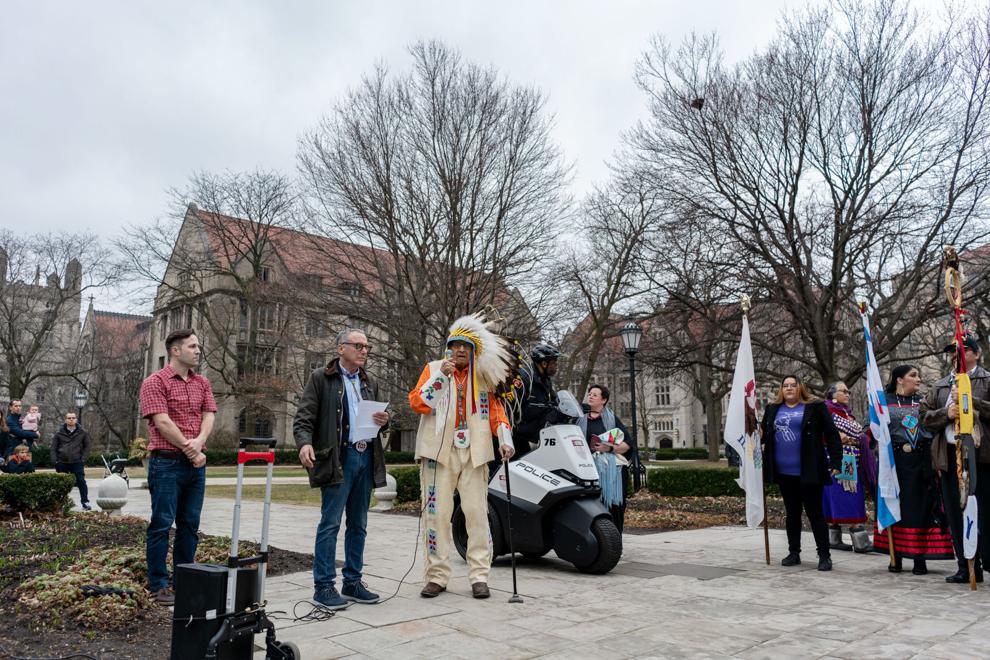 Apsáalooke Women and Warriors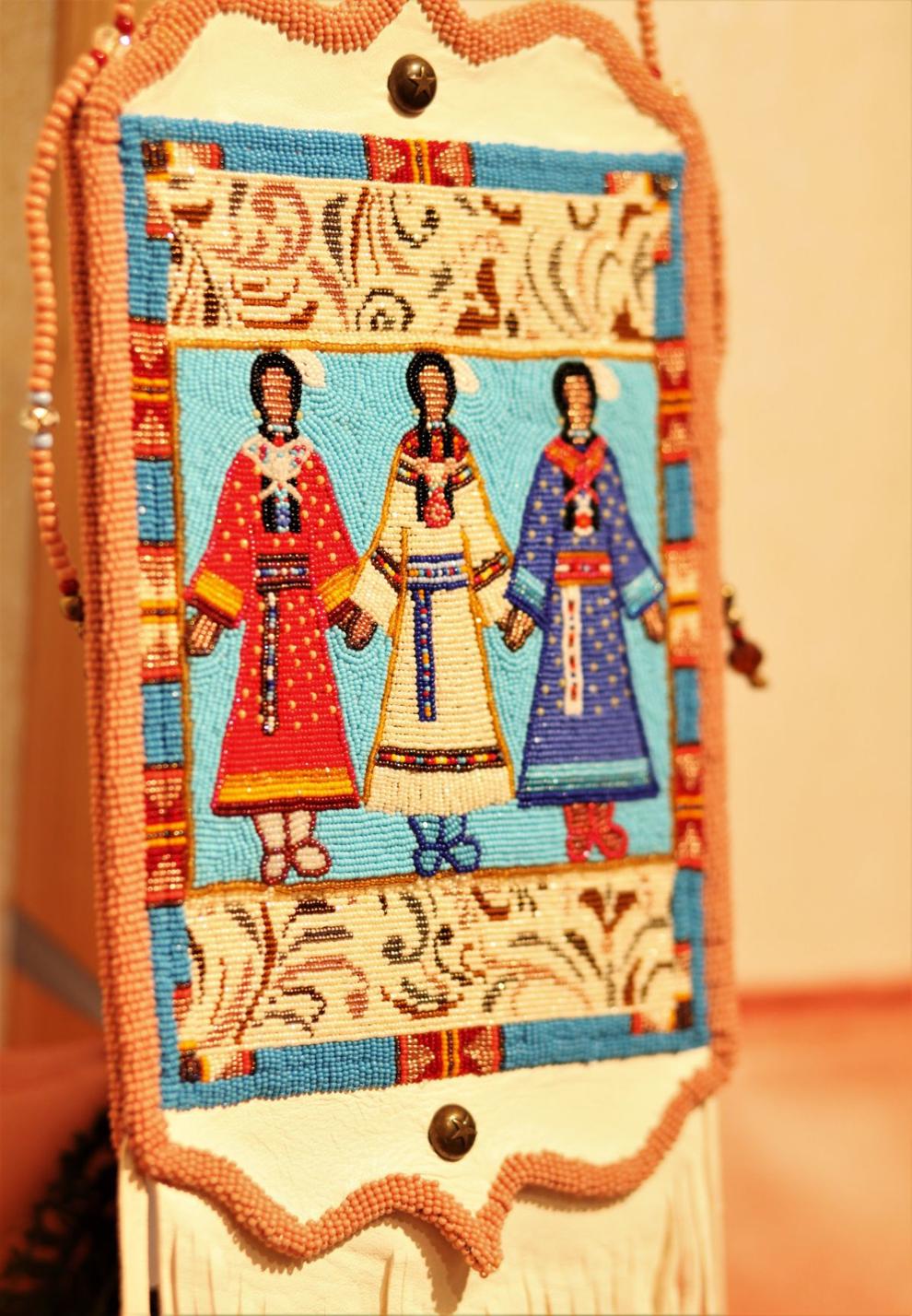 War shirt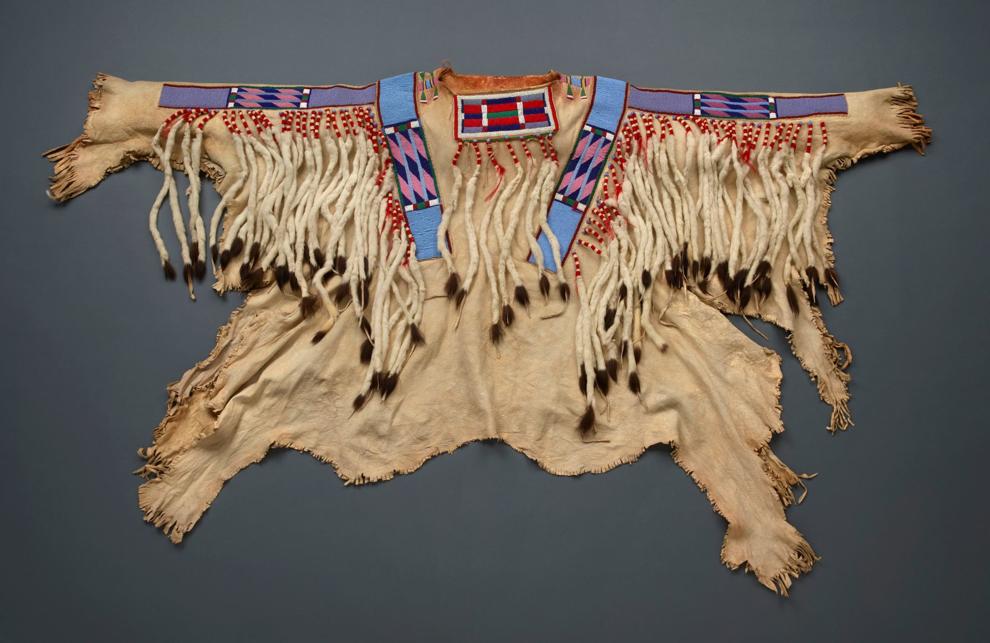 Sacred Under the Cliff of Yellowstone by Ben Pease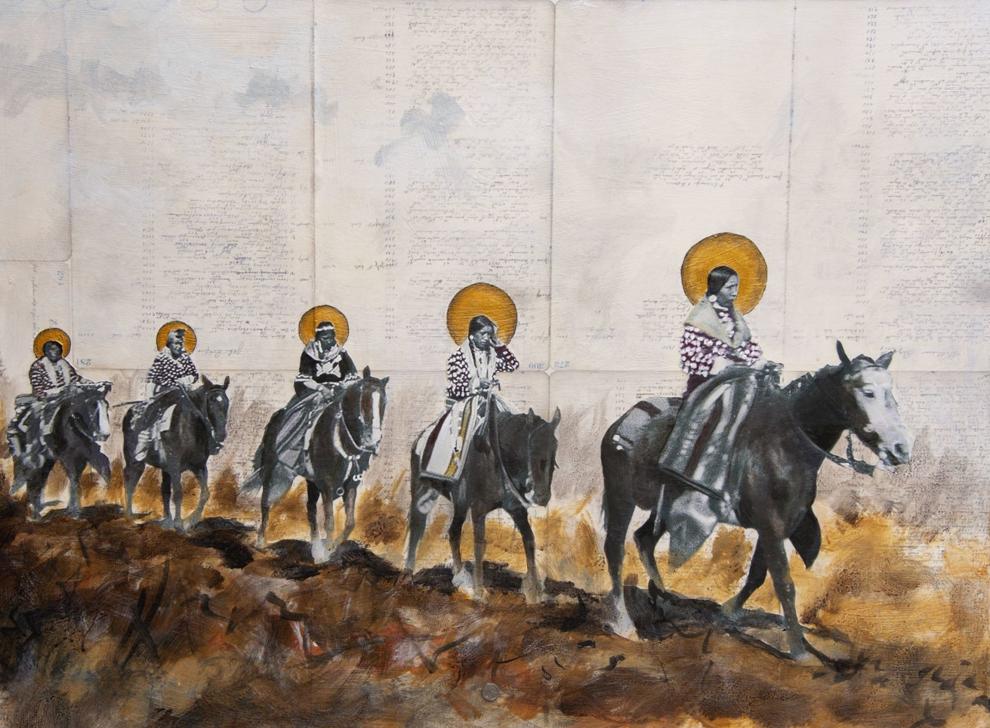 War shield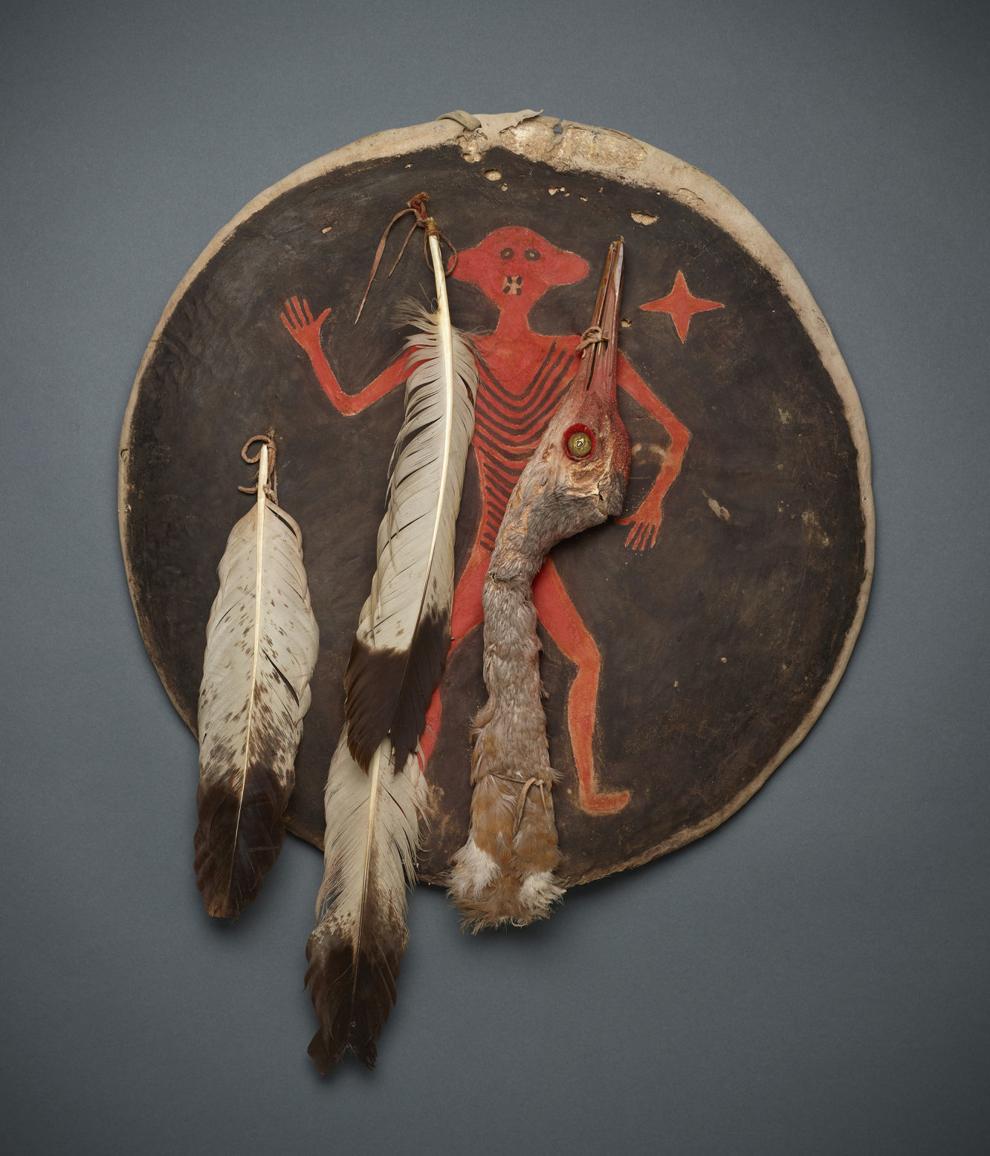 War shield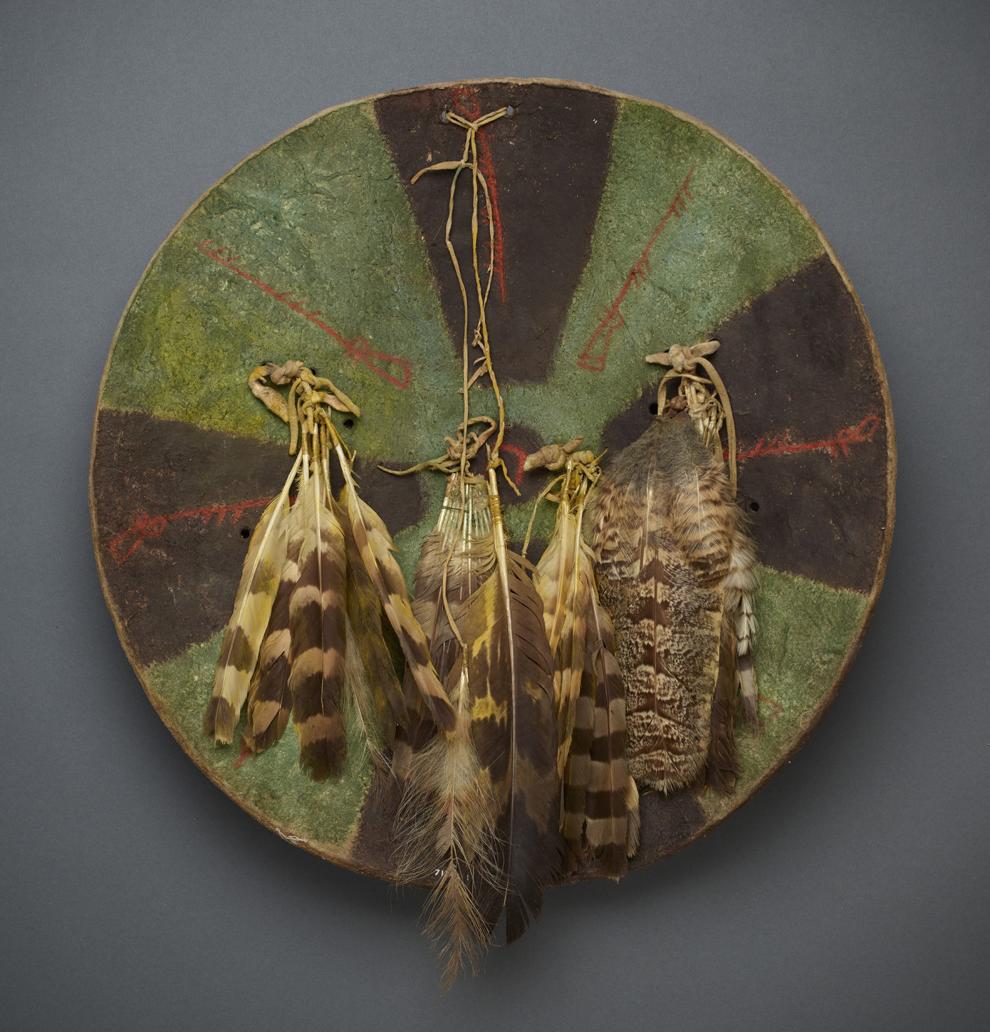 Apsáalooke Women and Warriors exhibition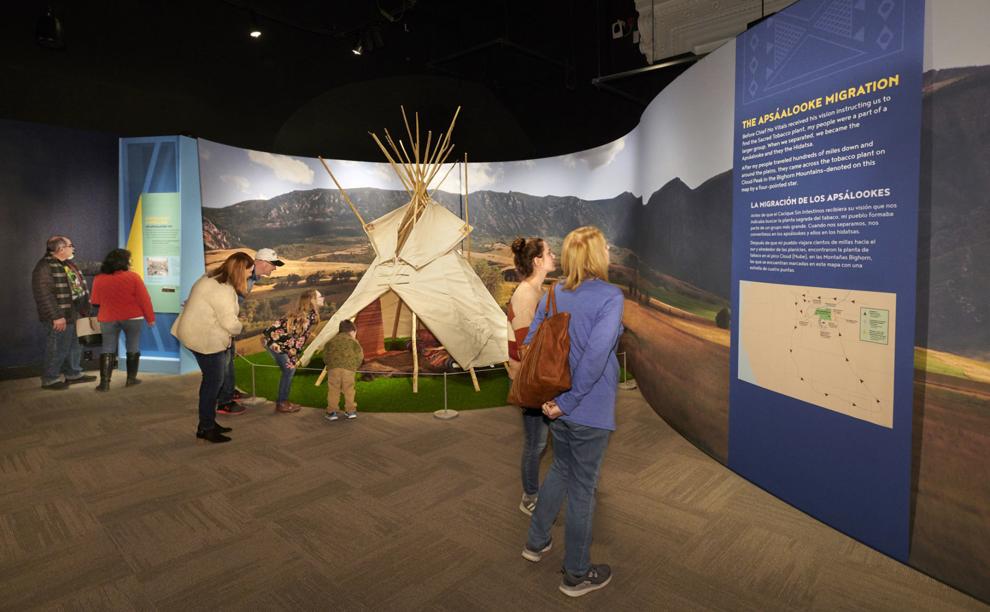 Apsáalooke Women and Warriors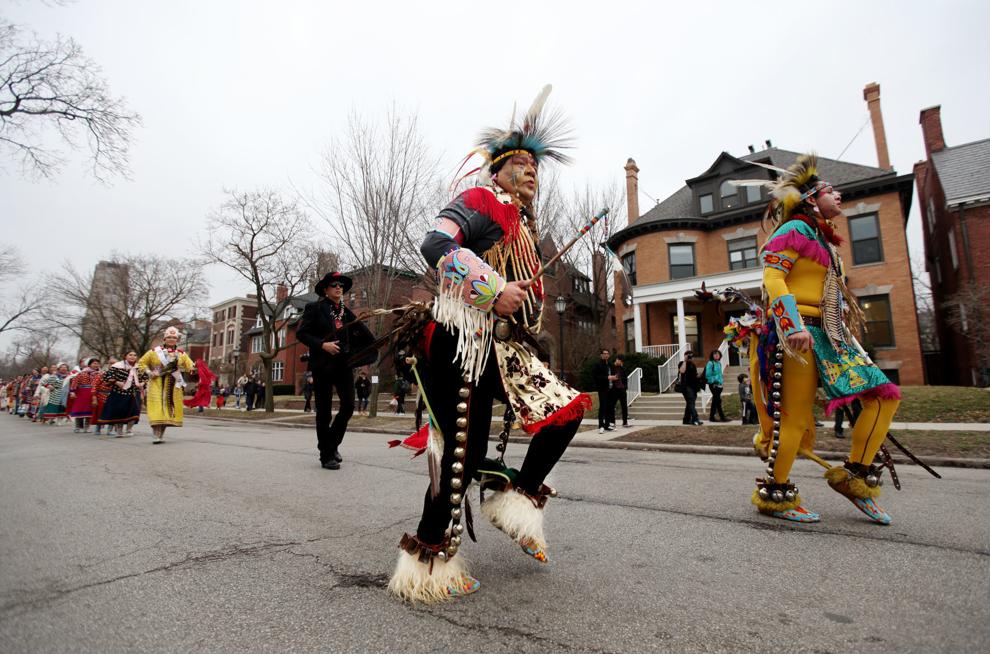 Wherein Lies the Beauty of Life by Ben Pease