Most people speak about the winter solstice as the shortest day of the year.
"For the homeless, it's the longest night of the year," John Felton, CEO of RiverStone Health said Friday, as a crowd of about 40 people gathered on the Yellowstone County Courthouse lawn.
The longest night of the year in Billings began at sunset Friday at 4:32 p.m. That's 15 hours and 20 minutes of darkness until sunrise on Saturday, Felton said during the annual Homeless Memorial Candlelight Vigil.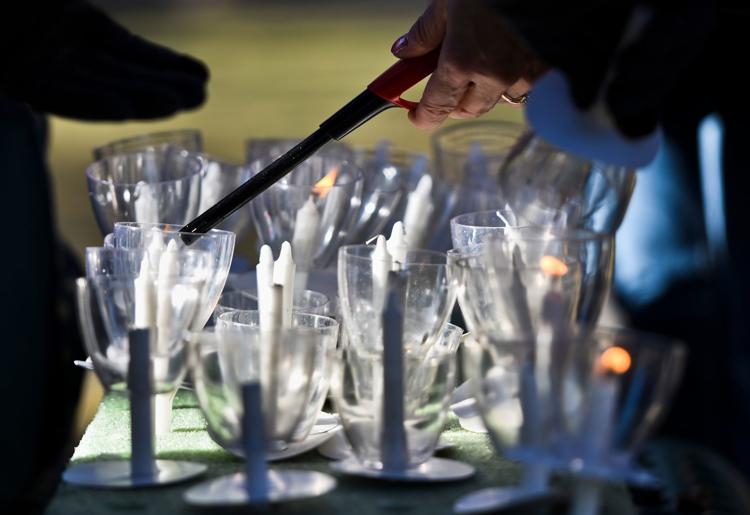 The event included a smudging ceremony, Christmas carols, Felton's talk and blessings spoken in English and Spanish. Yellowstone County Commissioner Robyn Driscoll also read a proclamation naming Friday as Homeless Remembrance Day.
The event was organized by Healthcare for the Homeless, a department at RiverStone Health.
Participants had trouble keeping candles lit, with west winds blowing 28 mph. But the sun shone on the blustery day, in contrast to years past, Felton said, when snow covered the ground and people stomped their feet in an attempt to stay warm.
At this time of year it's easy to think of contrasts, of extremes, he said. Frigid winter temperatures put him in mind of hot, light-filled days to come.
"As cold and dark as it is now, six months ago and six months from today" the number of hours of daylight and darkness will stand in stark contrast to these December days, Felton said. "A few months can make a big difference in our lives."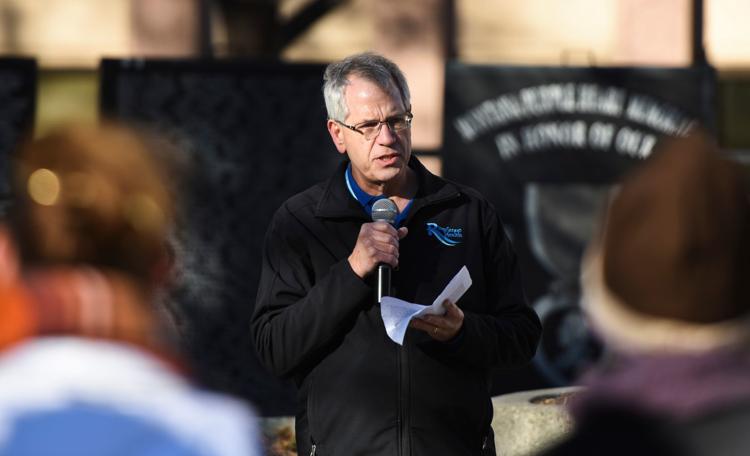 In a time of political upheaval and the discord that fills the United States, Felton, who calls himself "a helpless optimist," encouraged his audience to focus on what they have in common with others, about how alike people are at their core.
"We can all agree that every person has value," he said. "All people deserve respect, dignity, compassion and honor."
In the richest country ever known, people shouldn't have to live and dine alone on the streets, he said; we should all spend less time focused on why others are bad and put more time into reaching out to help one another.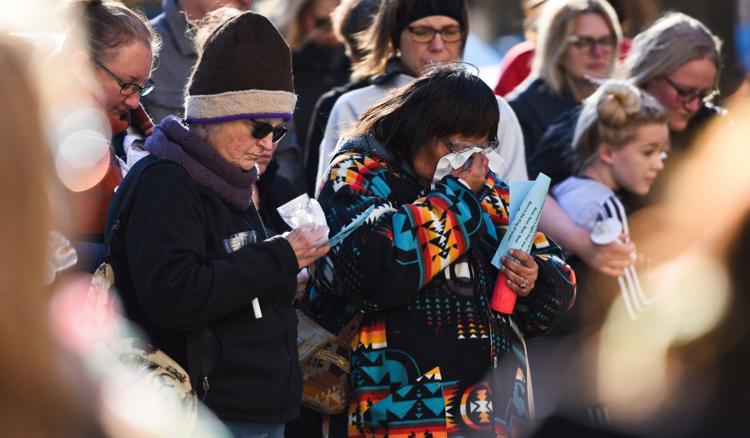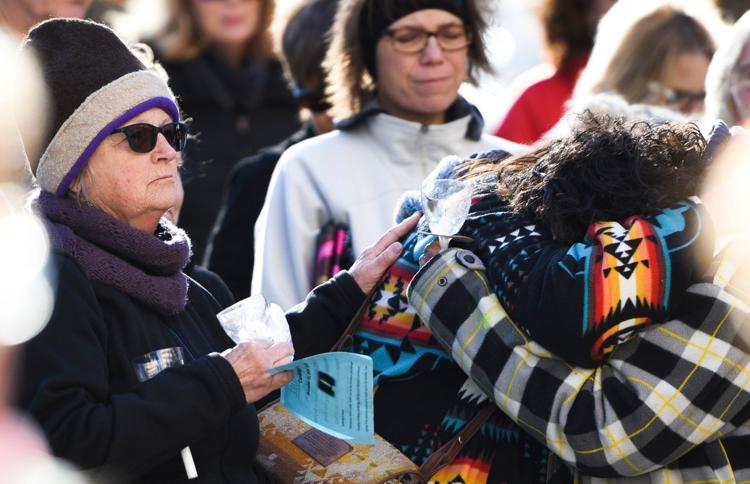 Everyone has dreams and aspirations, regardless of the color of their skin, or where they worship or work, Felton said. His dream, he told the crowd, is that someday they will stop holding a Homeless Memorial Candlelight Vigil — not because those who live or die on the streets shouldn't be acknowledged.
"But because everyone lives in warmth and safety, with homelessness a fading memory," Felton said. "Until then, make sure nobody dies cold, alone, forgotten and without hope."
A van lurched to a halt in a snow drift on North Broadway Avenue. The Rev. Glenn Fournier got out and approached two women huddled against a b…