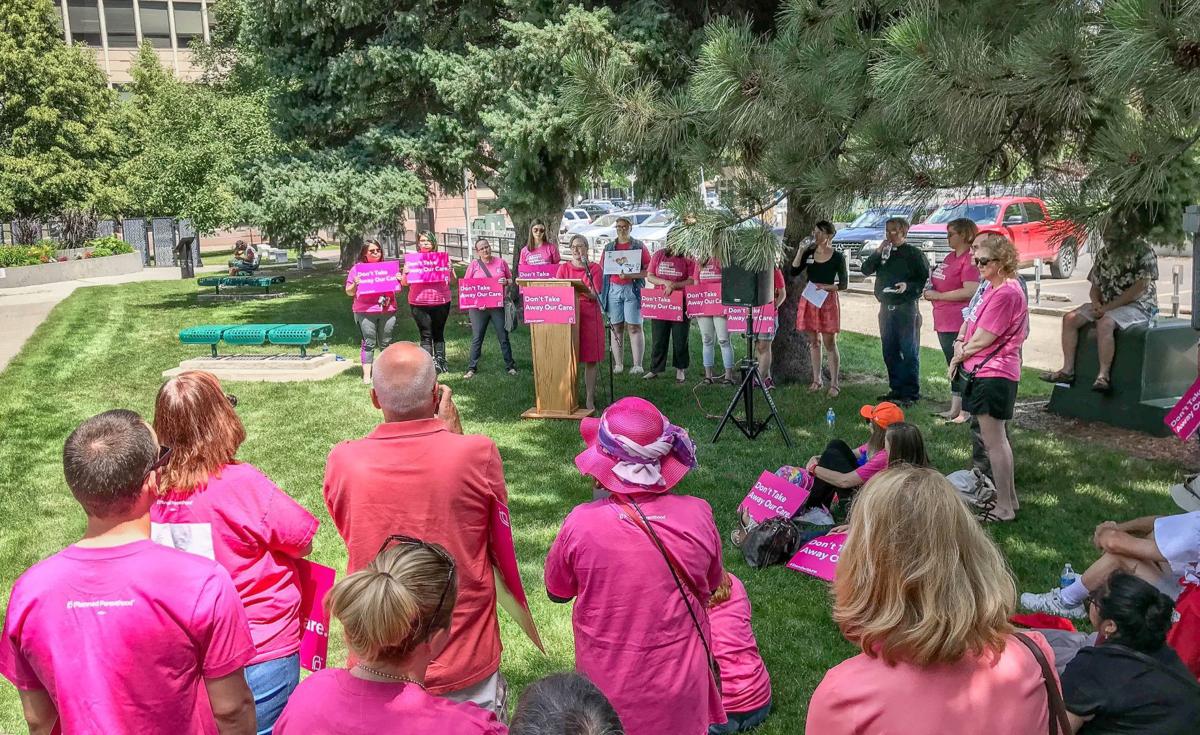 About 60 people, most of them clad in bright pink shirts, gathered on the county courthouse lawn Tuesday in downtown Billings to bring attention to the Trump administration's proposal to cut off federal funding to health care providers that perform abortions or refer patients to clinics that do.
Title X funding provides family planning services to 4 million low-income people each year, most of them women, the Associated Press reported last month. Recipients of those funds, such as Planned Parenthood, can receive Title X funds while separately providing abortions.
The rule, proposed by the federal Department of Health and Human Services last month, has been praised by anti-abortion activists, but has also drawn condemnations from national doctor groups and reproductive health providers.
While federal law has long held that taxpayer money cannot be used to fund abortions, the new rules would require "clear physical and financial separation between" abortion providers and programs that receive taxpayer funding under the Title X Family Planning Program. Those doctors would also be barred from discussing abortions as an option when working with patients who haven't explicitly requested an abortion referral.
Speaking at the rally organized by Planned Parenthood of Montana, the organization's president and CEO Martha Stahl called the proposal "an egregious intrusion into the doctor-patient relationship."
Stephanie McDowell, the executive director of Bozeman-based BridgerCare, said the proposal threatens the ability of organizations like hers to continue providing comprehensive reproductive health care advice. She also suggested it could result in increased maternal mortality rates and unsafe abortions.
"The proposed gag rule interferes in the doctor-patient relationship and violates basic medical ethics by forcing medical professionals to knowingly withhold information from their patients," McDowell told the group of supporters, many holding pink signs that read "Don't take away our care."
The proposed rule is in the middle of a 60-day public comment period before the department takes final action. Stahl urged those in attendance to submit comments and contact their local representatives to register their concerns.