Billings traffic engineers will place a traffic signal at the intersection of Virginia Lane and Rimrock Road this summer; a traffic accident at the low-visibility corner killed a Billings teenager on Tuesday.
The intersection has been on a priority list for the city for a few years. Last fall, the Billings Bicycle & Pedestrian Advisory Committee and then the Pioneer Park Task Force invited Billings traffic engineer Erin Claunch to talk to the groups about traffic safety in the city and to specifically address the intersection at Virginia and Rimrock. 
"Both times he understood that this intersection is a dangerous situation and the city had already pinned it for an upcoming project and was working with other partners to develop a strategy and funding to find a remedy," Anna O'Donnell said by email.
O'Donnell is chairwoman of the Pioneer Park Task Force and vice chair of the Bicycle & Pedestrian Advisory Committee.
"In terms of this intersection specifically, this has been not only a pain point for the city, but for our Pioneer Park neighborhoods. I personally have almost been hit by vehicles as a runner, cyclist and a motorist," O'Donnell said.
Part of what makes the intersection troublesome is a tall stucco and brick privacy wall that rounds the southwest corner and blocks the left-hand view of oncoming traffic from motorists and pedestrians who approach Rimrock from Virginia Lane. 
The wall was built sometime between 2007 and 2008, according to city records and was installed in accordance to Billings' clear-vision requirement code at the time. City zoning coordinator Nicole Cromwell described that old code as "rudimentary." 
"This old and much cruder measurement did not account for the curvature of the right of way of Rimrock Road or the different elevations of the two streets," she said.
The old code — a one-size-fits-all requirement — was updated in 2009, with various new metrics and requirements that define 10 different types of "clear-vision areas."
The updated code created "new clear vision standards that account for arterial street intersections versus local streets and for different traffic speeds," she said. 
With the wall there, a signal at the intersection to control traffic will help ameliorate the problem, Claunch said. The city will go out to bid on the project this spring.
"It takes a good 12 to 15 weeks to get the equipment delivered," he said. 
The city's plan is to place the order soon for the poles and traffic lights — all of it specialized equipment — and then go out to bid for a contractor that will construct the project. That way, once the contractor is selected, the traffic signal equipment will be in Billings ready for installation.
City engineers routinely study problem intersections around Billings, collecting data like traffic volume and the number of accidents that occur. With the data in hand, they compare it to federal traffic standards and use that to create their priority list. 
Traffic lights installed at Monad Road and Daniel, 24th Street West and Overland Avenue, and Rimrock and 54th Street West were built over the last five years as part of city's the program.
When the city studied Virginia and Rimrock it found that the intersection had seen three accidents over the three years of the study period. 
"For whatever reason there hasn't been a huge amount of accidents," Claunch said.
O'Donnell wonders if it's because most drivers in her neighborhood avoid the intersection.  
"In past discussions with my neighbors in our Pioneer Park neighborhoods, many either take Parkhill or Poly to get to the west end and avoid that intersection completely due to the hazards," she said. "So, we have a neighborhood on the cusp of Virginia and Rimrock that is choosing not to use it and find an alternate route."
Claunch's presentation to the two groups last fall were illuminating and helpful as he listened and took their input, O'Donnell said.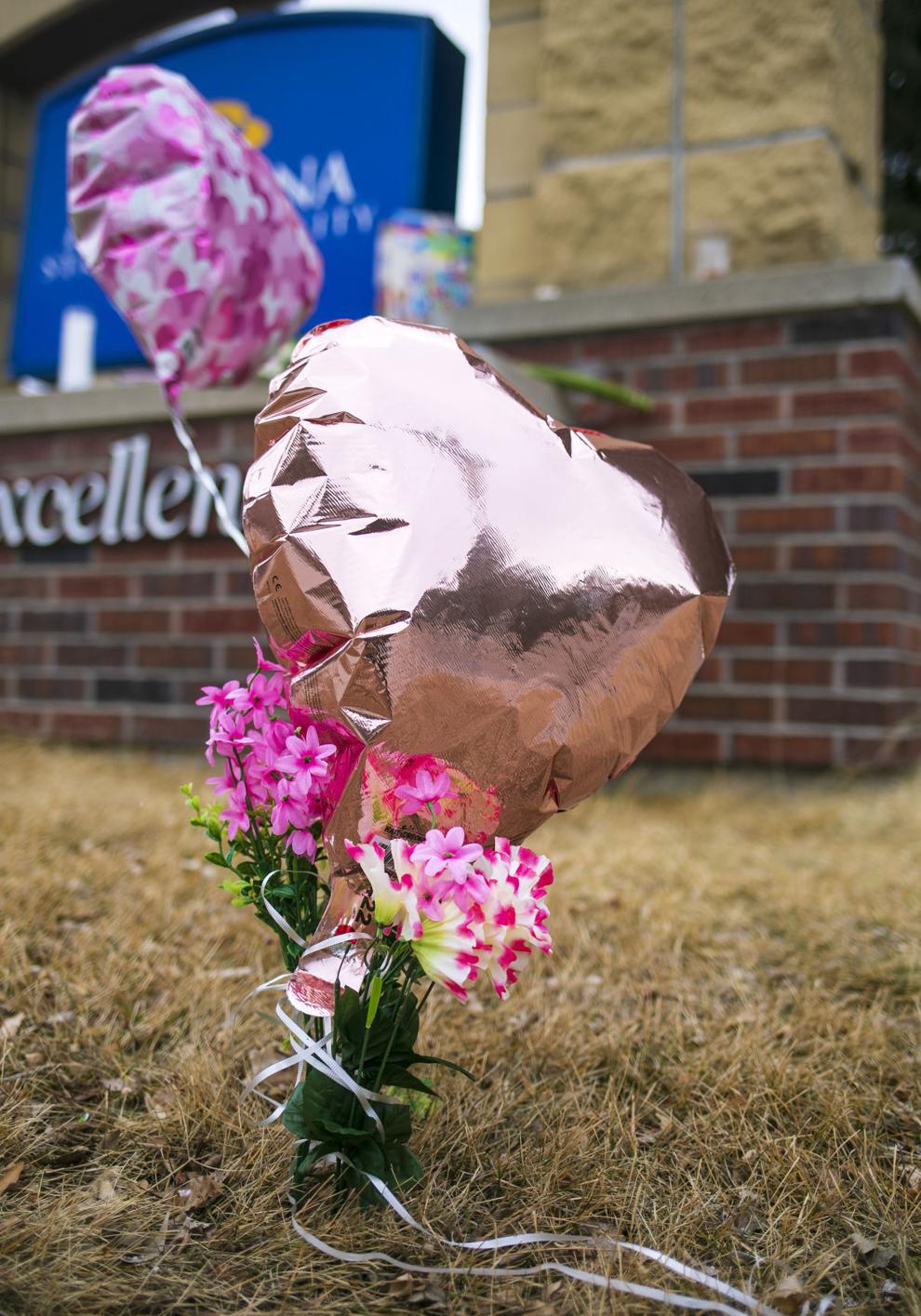 "But now we are at a different point in the story today than we were just a few months ago," she said. "A tragic young death has highlighted this visually impaired and dangerous intersection."
She's hoping for a quick response from the city. 
"As neighbors of this intersection and as a community we are demanding that a swift remedy happens sooner than bids going out in the spring to begin the conversations with contractors," she said. "We need action now."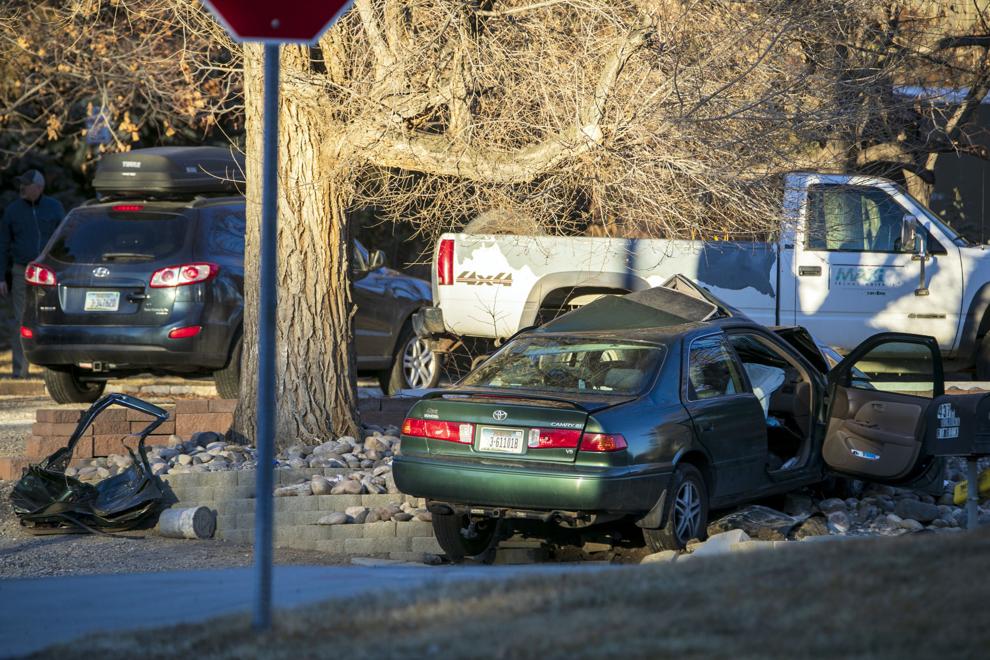 Christine Croft, 17, was killed when the sedan she was driving collided with a pickup truck moving through the intersection. Croft's 15-year-old-sister, who was also in the car, was taken to the hospital with serious injuries. 
An account to help Croft's family with expenses has been set up at Yellowstone Bank. Donations labeled "For the Benefit of Christine Croft" may be made at any Yellowstone Bank location.
On Saturday, The Soda Station MT at 1720 Shiloh Road in Billings will donate a portion of its sales during the day to the Croft family.
Also on Saturday, a portion of the proceeds all day at Spinners, 3031 Grand Ave., in Billings will go to the family.
The Your Pie Pizza restaurant at 824 Shiloh Crossing Blvd., suite 1 in Billings will hold a fundraiser Thursday, Feb. 11 from 4 to 8 p.m., in which a portion of all of the sales will go to the Crofts.
---
Photos: Candlelight vigil held for teen killed Tuesday
Photos: Candlelight vigil held for teen killed Tuesday
Candlelight vigil for Christine Croft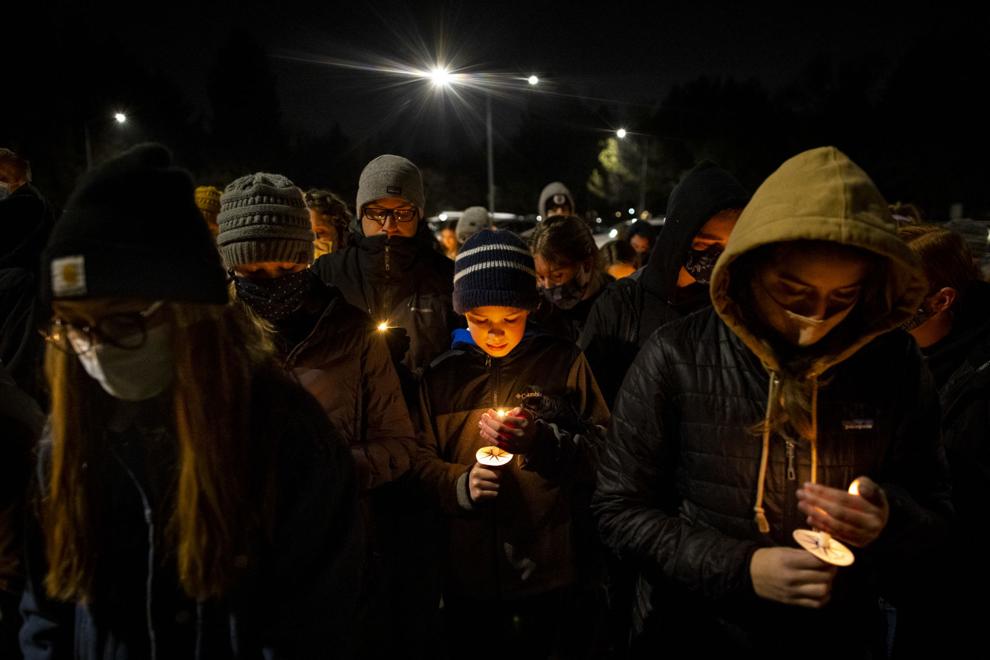 Candlelight vigil for Christine Croft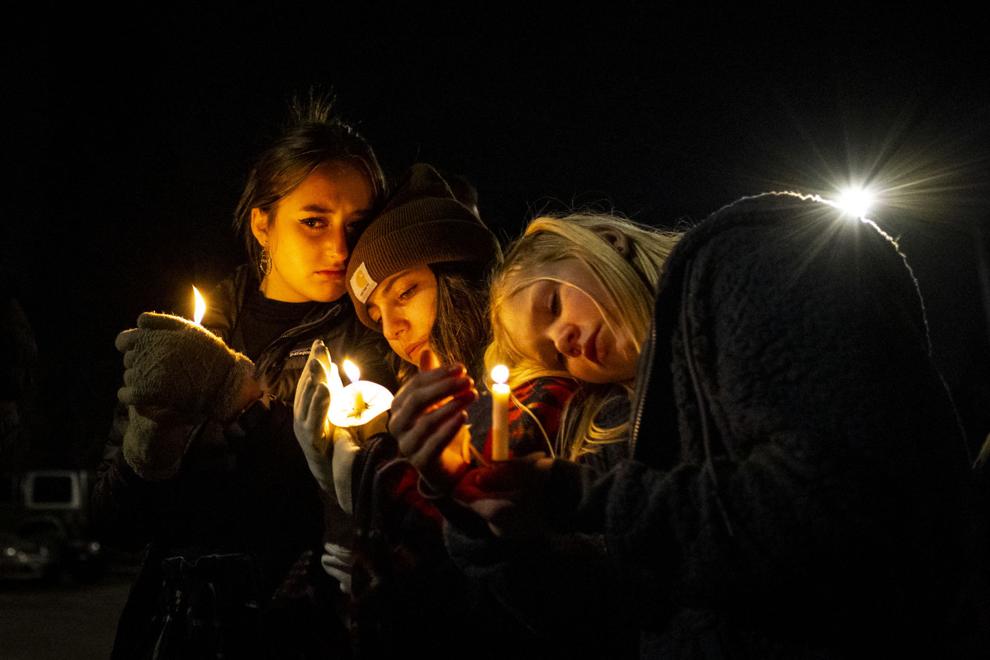 Candlelight vigil for Christine Croft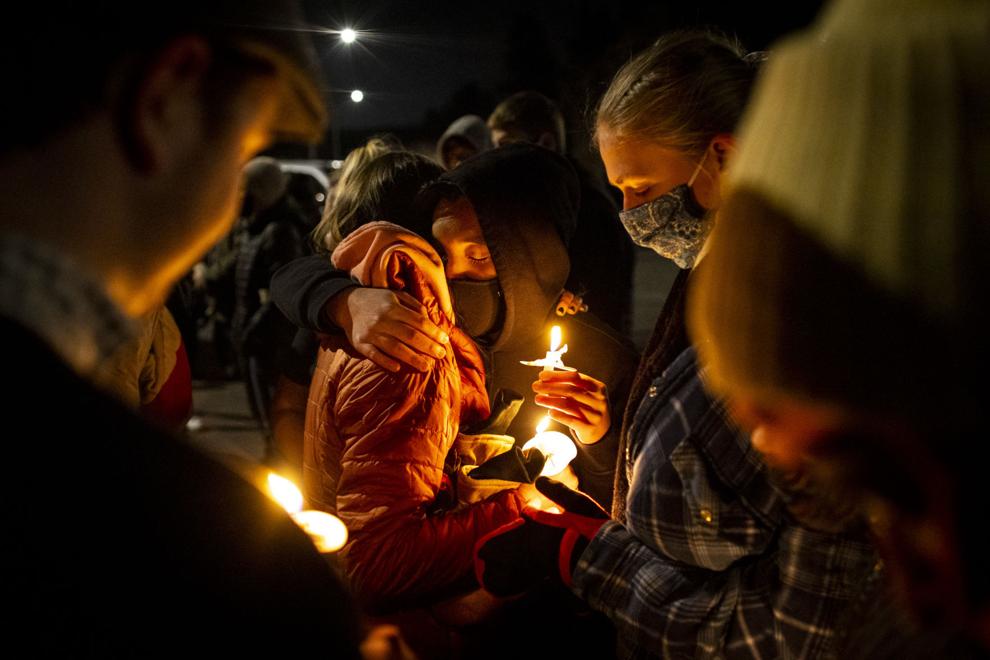 Candlelight vigil for Christine Croft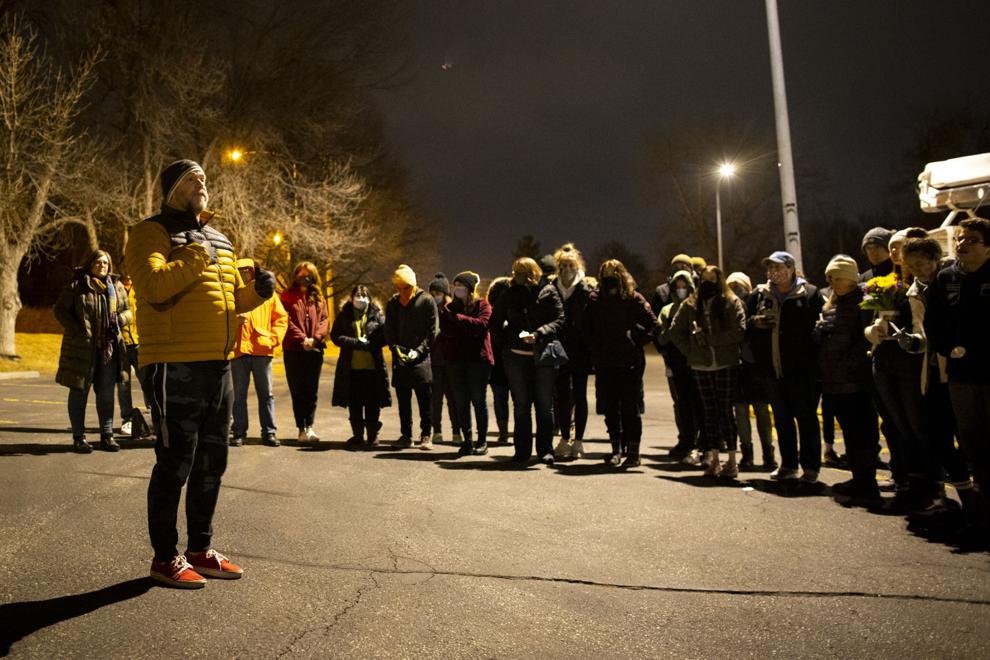 Candlelight vigil for Christine Croft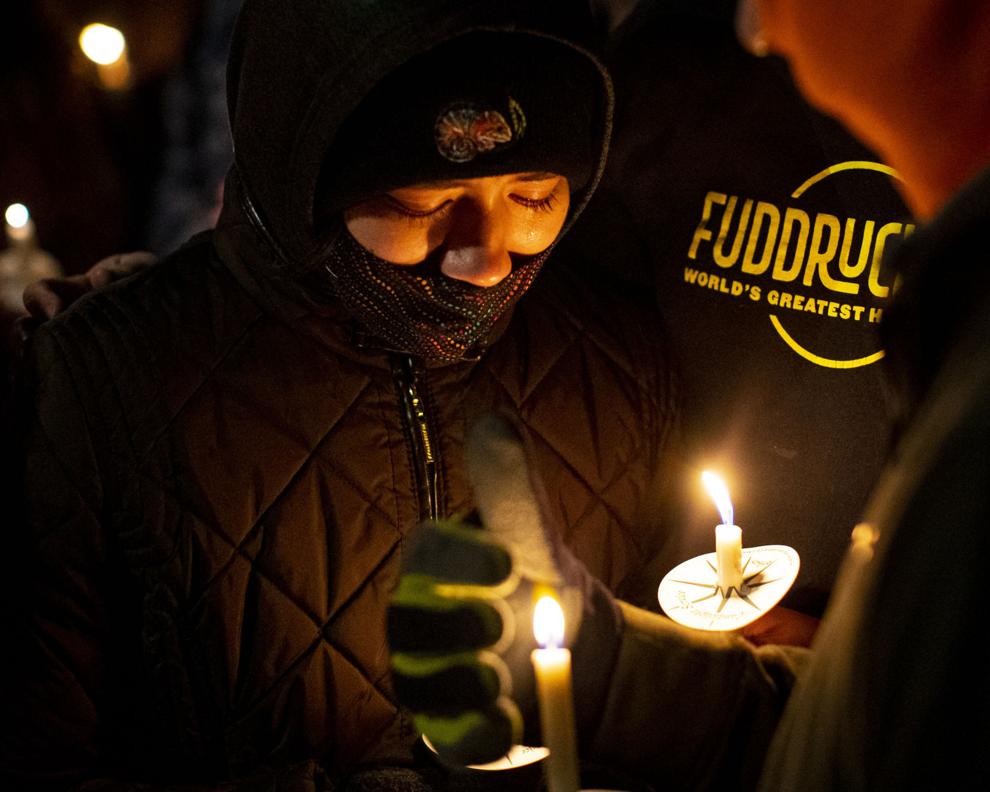 Candlelight vigil for Christine Croft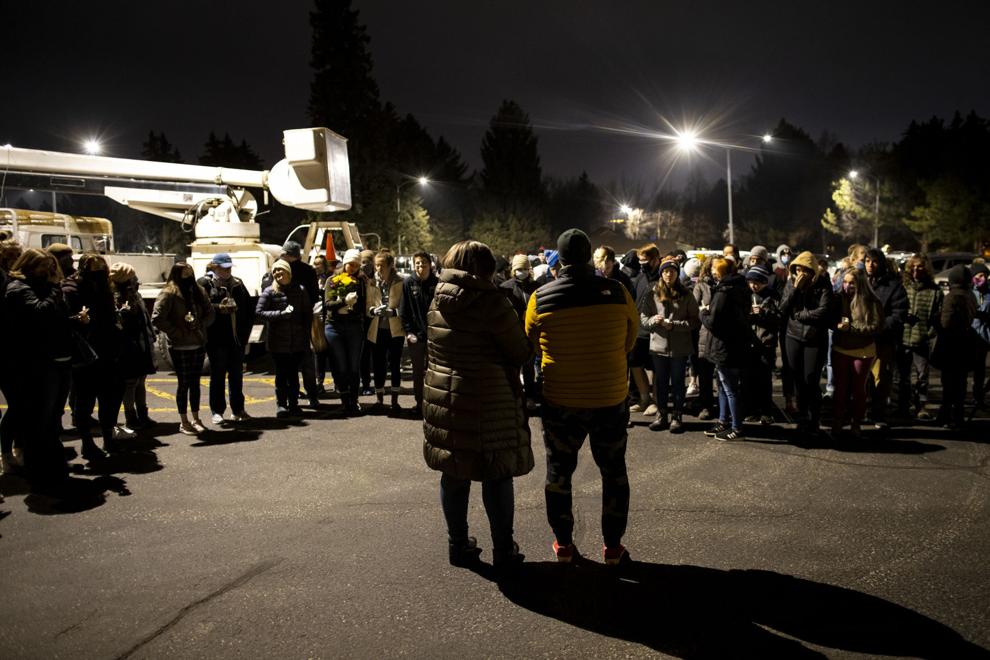 Candlelight vigil for Christine Croft