When Rimrock Mall marketing manager Daron Olson arrived at the site of a burst pipe along main entrance to the mall Wednesday morning, the water flow resembled something out of nature. 
"It quite frankly looked like a waterfall," he said.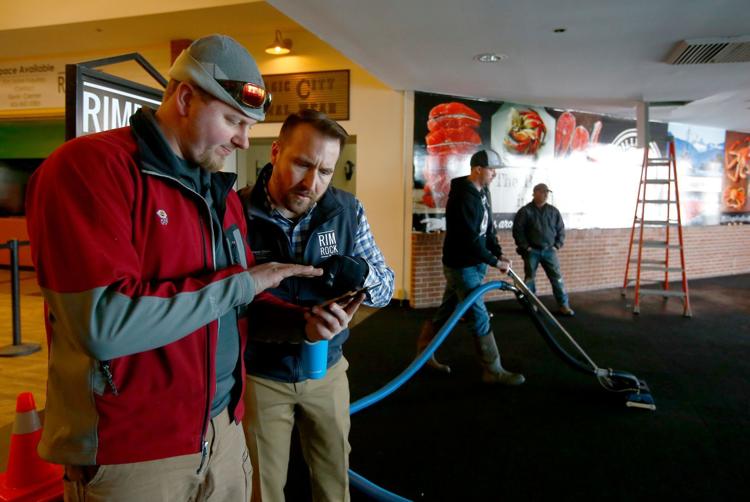 By 2 p.m. Wednesday the temperature in Billings finally rose to zero, ending a period of 71 consecutive hours, or almost three full days, with sub-zero temperatures, according to the National Weather Service in Billings.
Temperatures during the daytime reached as low as minus 7. 
When it is cold outside meteorologists will sometimes use a term called "windchill" to describe the temperature conditions.
That prolonged, deep cold has put pipes in Billings to the test, causing numerous cracks, breaks and bursts as some pieces of infrastructure fail under the extreme conditions.
"These cold snaps kind of bring out the weak spots in everybody's system, including ours," said Scott Emerick, the superintendent of distribution and collection for the city's public works division. 
Emerick said he was knocking on wood Wednesday afternoon considering what his staff had faced so far.
A report of a water main break Tuesday at 2427 12th Ave. N. turned out to instead be the result of lesser damage to an underground pipe. What exactly is going on below the surface is unclear, but Emerick said a water main break typically issues forth "a significant amount of water."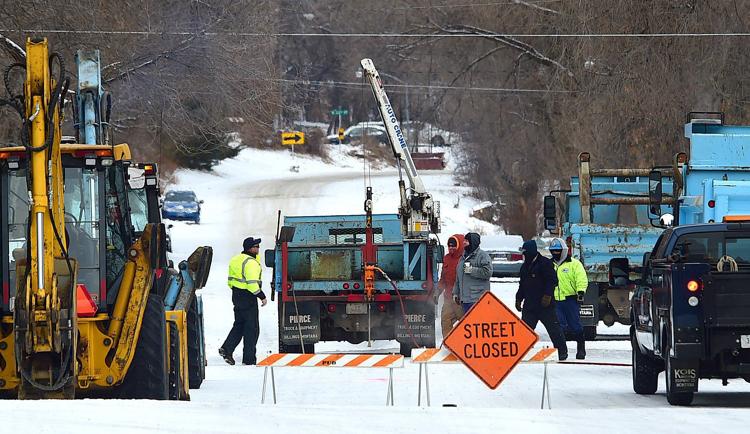 "This one's just a slow ooze. So it's either a crack in a pipe or at a joint, is what we're thinking." 
Some water has surfaced, but he said it wasn't creating a hazard, which allowed his staff to be more deliberate with their repair strategy. Notices were issued Wednesday to the more than 200 different residences Emerick believes will be affected once repairs begin Thursday morning. People in that area, a triangular plot including part of North 27th Street that stretches over to Burnstead Drive and Mountainview Boulevard, will be without water during repairs.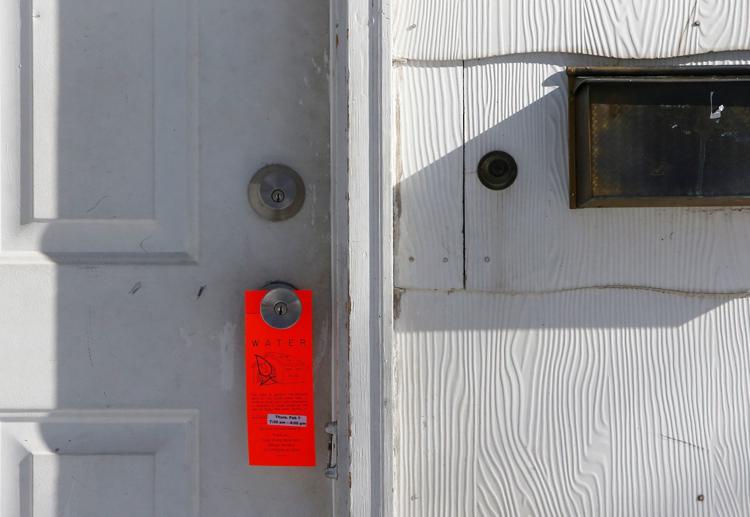 Crews will probably start at around 8 a.m. and ideally wrap up around noon. 
"That's idealistic. Of course, anything can happen when you start dealing with underground pipes," Emerick said. 
In this case, the pipes may date back to 1947, which is how old some other underground pipes in the area are, he said. 
In the case of the Rimrock Mall, the pipes were above ground, but appeared to have been insufficiently protected from the cold. Olson said the water was bursting forth from a pipe connected to the mall's fire suppression system. He estimated the damages to be around $30,000 and likely the result of the pipe breaking at a point where insulation had "sloughed off," leaving the metal unprotected against the cold.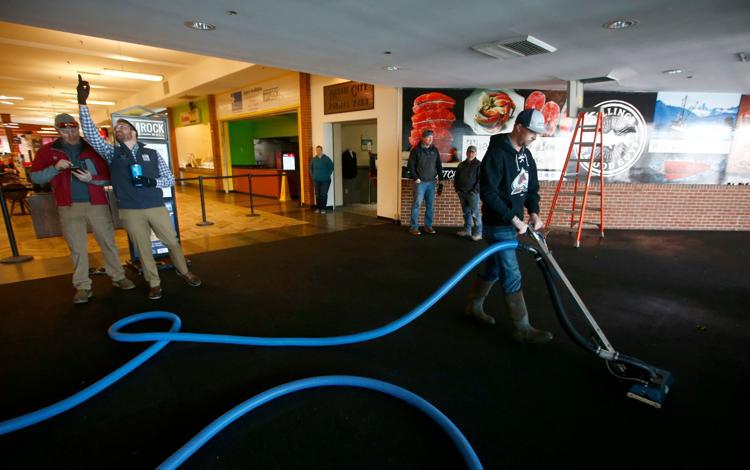 At one point standing water had reached part of the food court area, but by the afternoon that had been cleaned up. Entrance carpeting still needed to be dealt with and new sheet rock would have to be installed over a section of piping, but Olson said only one business at the mall, Jensen Jewelers, had to close for the day. He expected it would be able to reopen Thursday and said that though the main entrance to the mall was closed, all other entrances were still open. 
Billings' cold weather outlook for the week ahead shows temperatures reaching as high as 23 and dipping to as low as minus 16, according to nu…