Billings residents may recognize a recent Geico motorcycle insurance commercial, and for good reason.
It's one of multiple Geico commercials filmed in and around the city and the Beartooth Highway last fall.
The ad features a man named Carl whose Beartooth Pass motorcycle ride set to the song "Build Me Up Buttercup" is revealed to have been a daydream that may have wrecked his day job.
When the music stops and Carl snaps back to reality where he's supposed to be chalking lines on a baseball field, it's revealed that his winding motorcycle ride left looping white lines all over the infield and outfield.
A horrified coworker asks "Carl, what have you done?"
"Do you think anyone will notice?" Carl replies.
What some Billings residents have noticed, alongside the disastrous lines on the field (they were digitally added, and not actually done in real life), and the familiar configuration of the stadium, is a certain sandstone rock formation stretching along the horizon behind the baseball stadium.
The stadium is Dehler Park and the filming location was Billings. Other locations used for filming include the Park 2 garage downtown, South Park in Billings and the Beartooth Harley-Davidson showroom.
"It was a big deal, I mean the four Geico ads they brought a lot of money to the economy around Billings and Red Lodge. I don't know what that number is, but it's very significant," said Jim Ward, a location manager who worked with the production company Geico hired.
Ward, who is based out of Butte, said in his work he scouts filming locations and also works on arranging things like proper permitting and insurance. The work on the commercials went for 10 days straight in September 2020, he said. 
Tracy Scott, the parking manager for the city of Billings' parking division, said that watching the crew go to work offered some insight into just what it takes to film a commercial. She guessed roughly that about 60 people might have worked on the shoot at the Park 2, and that the production company paid for repainting of some parking lines, among other things. They also treated parking division workers to eat with them during shooting.
"It was a very interesting experience. You have a greater appreciation, I guess, for commercials because it is unbelievable the amount of time they spend for a very brief clip," she said. "I can't imagine what happens when you're trying to film a movie or a TV series like Yellowstone."
Scott has been in her job for seven years. "That's a first for us," she said. "There's a lot of other activities that go on in there, but not generally shooting commercials."
Filming started in the evening and went into the night, ending at about 2 a.m. or 3 a.m. The Billings Police Department also assisted at one point with traffic control.
Scott said she hasn't seen the ad filmed at Park 2 yet but guessed it might begin airing later this spring or this summer.
Over at Beartooth Harley-Davidson, filming took place on a weekend in September. Ann Marie Usher, who works in marketing and events at the motorcycle dealership, described the interesting glimpse it gave her into filming something amid the pandemic.
A restoration company was brought in to steadily disinfect everything using spray and blue lights. Another person was, in her recollection, constantly running around taking people's temperatures and making the rounds with hand sanitizer. Crew members also worked to cover up and reconfigure things so that no unaffiliated brand logos would be present in the commercial, including on motorcycles the dealership provided for the shoot.
The ad filmed at the motorcycle dealership also features "Build Me Up Buttercup" and a ride down the Beartooth Pass. The scene shifts from the highway to a motorcycle dealership showroom where a woman starts singing the song and before long other office workers join in.
"I had to hear that song so much," Usher said. A few months back she was half asleep, laying in bed with the TV when she said she heard the song's distinctive opening intro and her eyes popped open upon realizing the commercial was finally airing. She said her family members thought she was "completely nuts" when they heard her yelling "It's our commercial!"
Since the commercial started airing she said customers have occasionally been curious to know if it's the same place as in the Geico ad.
Asked about the choice to utilize the Beartooth Pass in the motorcycle ads and what that highway means to motorcyclists, Usher spoke with conviction.
"Huge. Huge. It's one of the best rides in the country, the Beartooth Pass," she said. "People come from all over just to ride the Beartooth Pass."
Gary Roller, the general manager for the Billings Mustangs, said that for the Dehler Park shoot crews arrived early in the morning with big production trucks and worked until 6 p.m. No alterations were made to the stadium, although he said something had to have been done digitally because the outfield wall in the commercial does not display the actual ads in Dehler.
Due to the way they're constructed, Roller said taking the padding off the wall would have been more trouble than it's worth. "So they basically said no problem, we'll handle it from a computer standpoint,"
They chalked a small, real, squiggly line near the third-base line, but the rest of the lines on the field were done by computer and otherwise didn't make any alterations.
Like Usher, Roller said he has heard from people who recognized Dehler in the commercial but were a bit thrown off by the changes to the outfield wall.
"It went as close to clockwork as you can imagine," he said. "It was cool to watch from that standpoint. Basically someone else organizing an event, which is what we do and so you have an appreciation for that type of work and organization. And so from that aspect it was pretty cool to see."
Billings has had baseball since the 1880s. Here are some of the city's ballparks
Billings baseball stadium, 1910s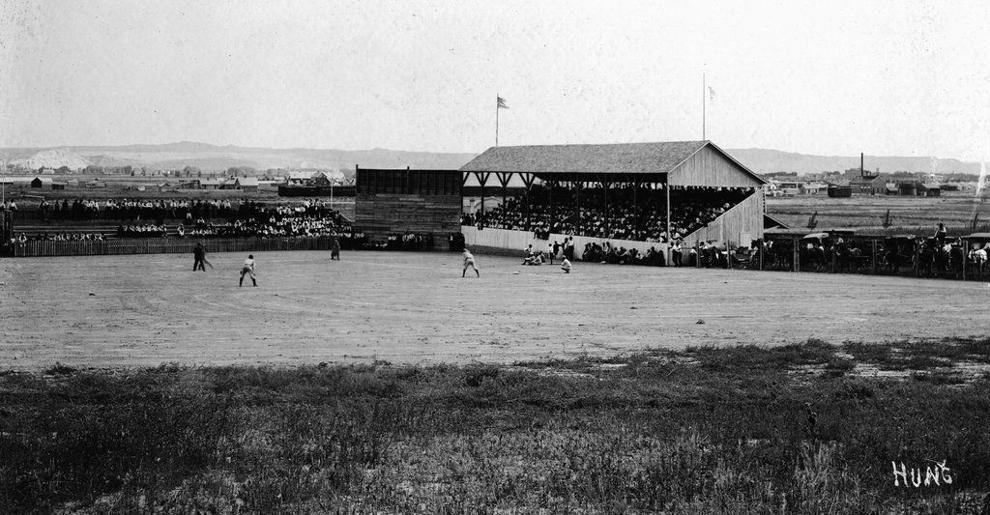 Billings baseball field, 1900s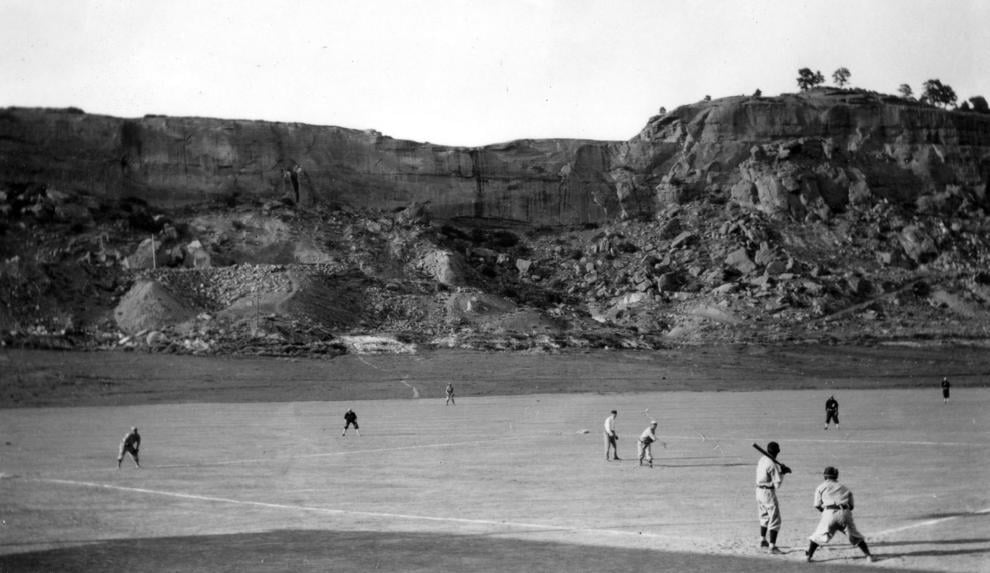 Cobb Field under construction, 1940s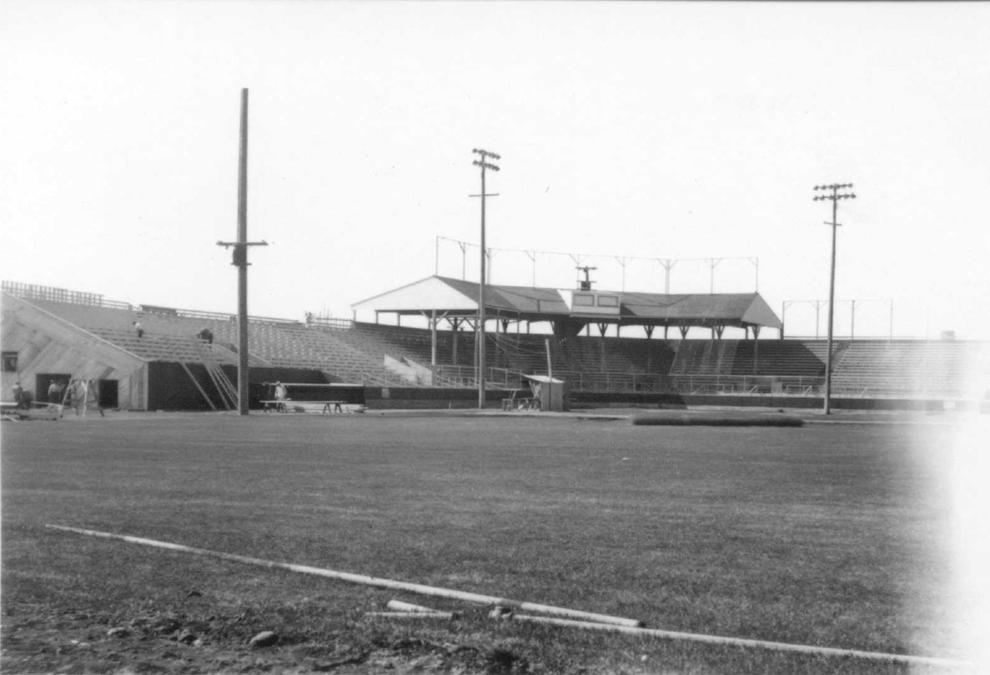 Mustangs batting practice, 1976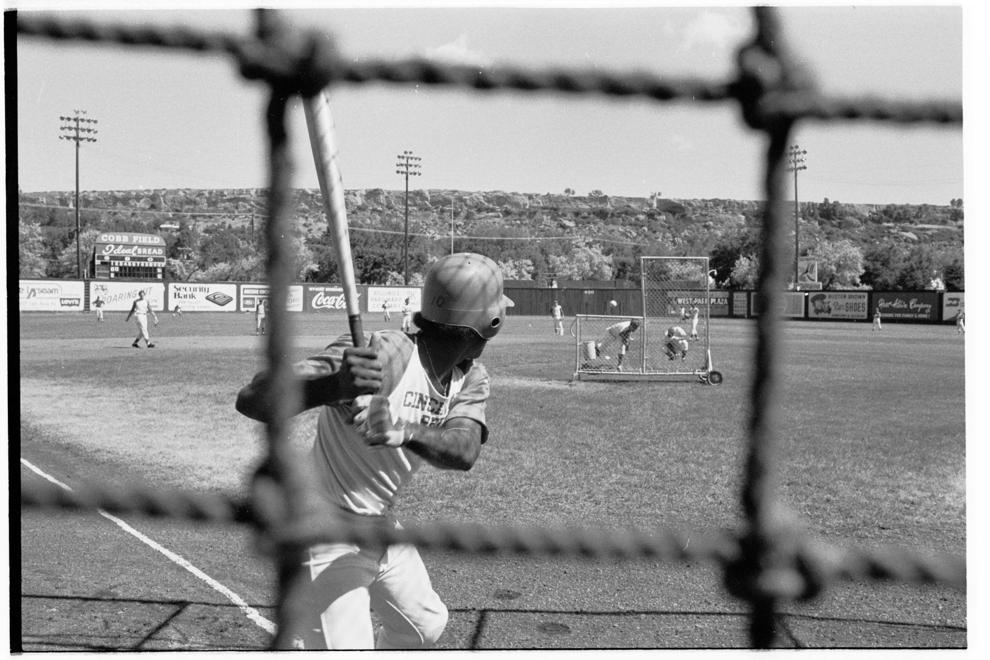 Little League Night at Cobb Field, June 1976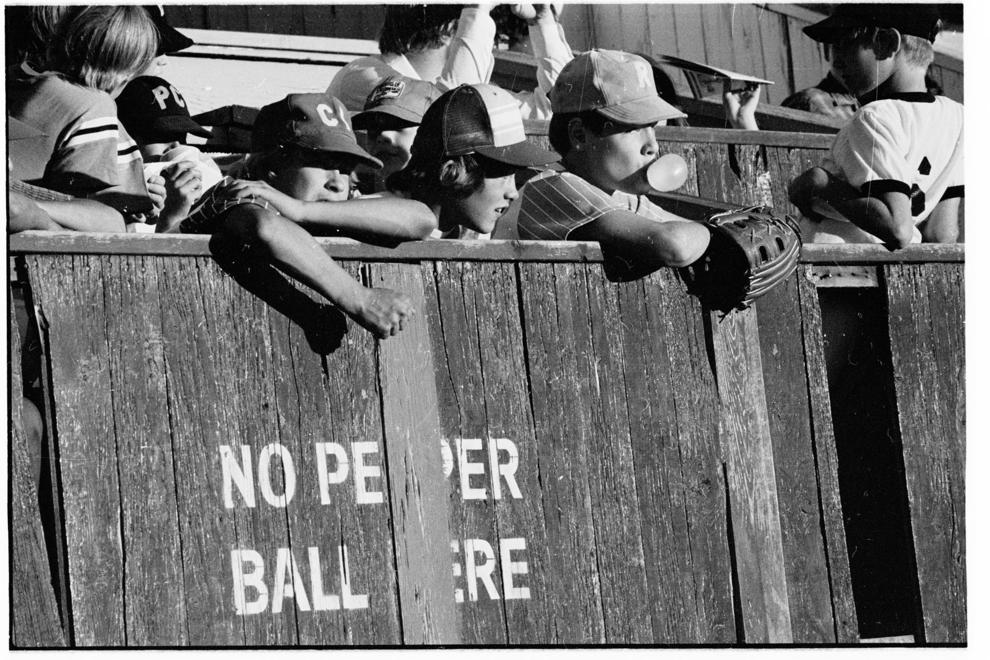 Cobb Field scoreboard, 1976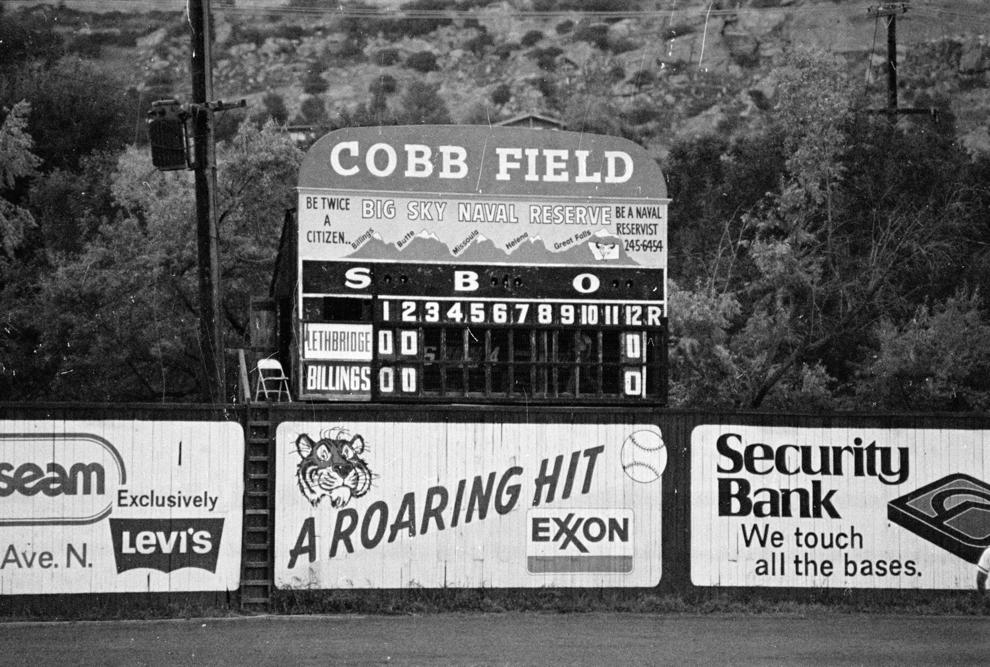 Cobb Field exterior, 1981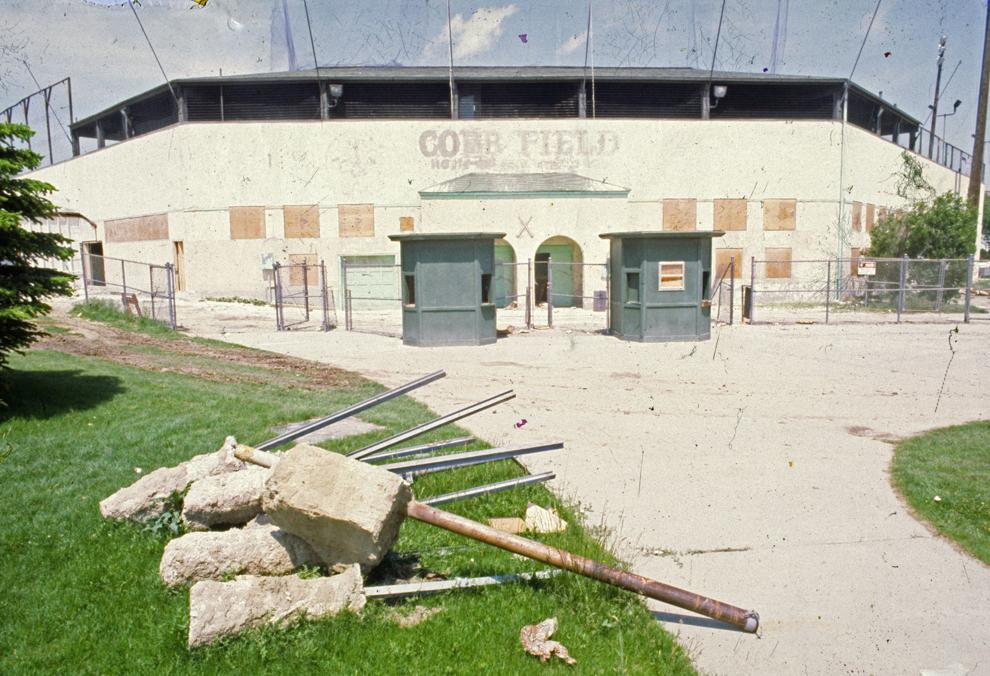 Cobb Field beer counter, 1990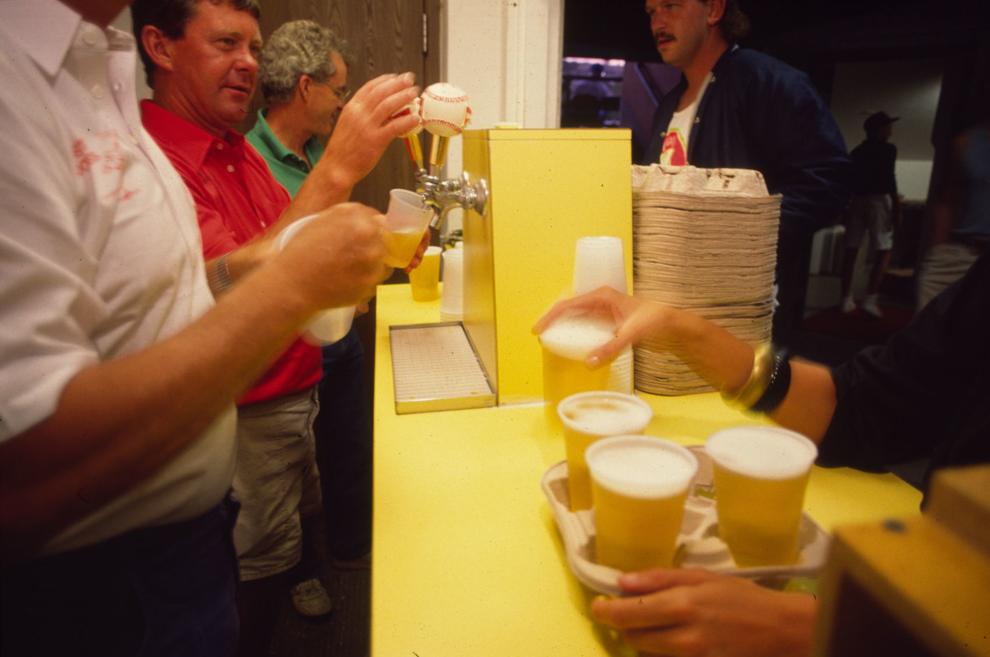 Reserved section at Cobb Field, 1990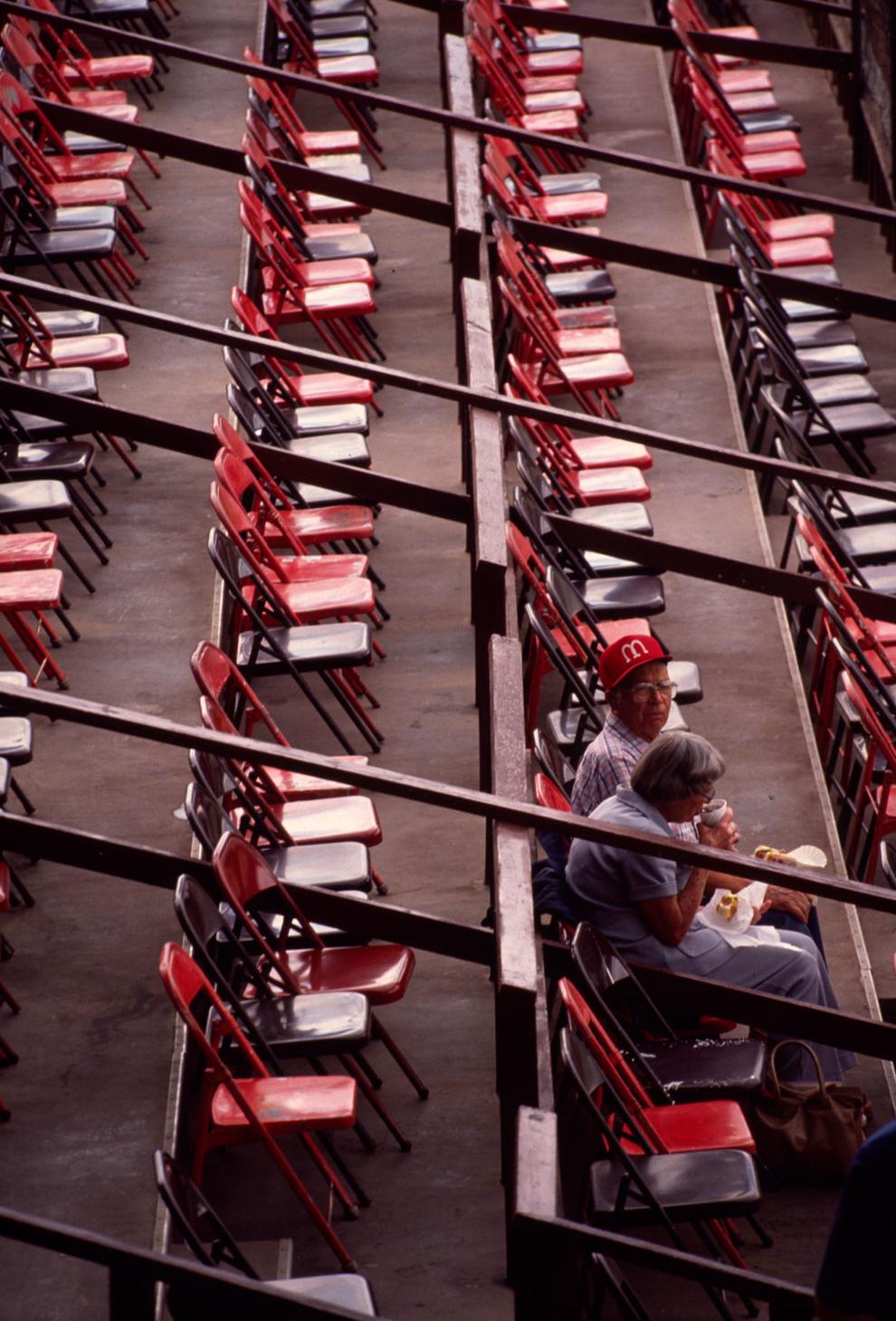 Athletic Park Pool, 1991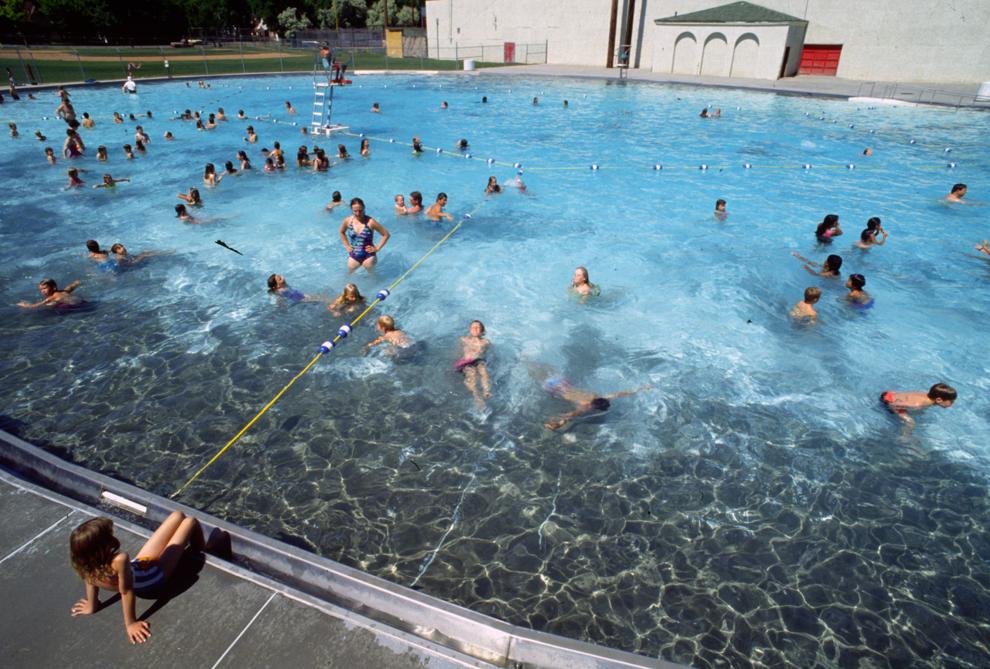 Mustangs game at Cobb Field, September 1990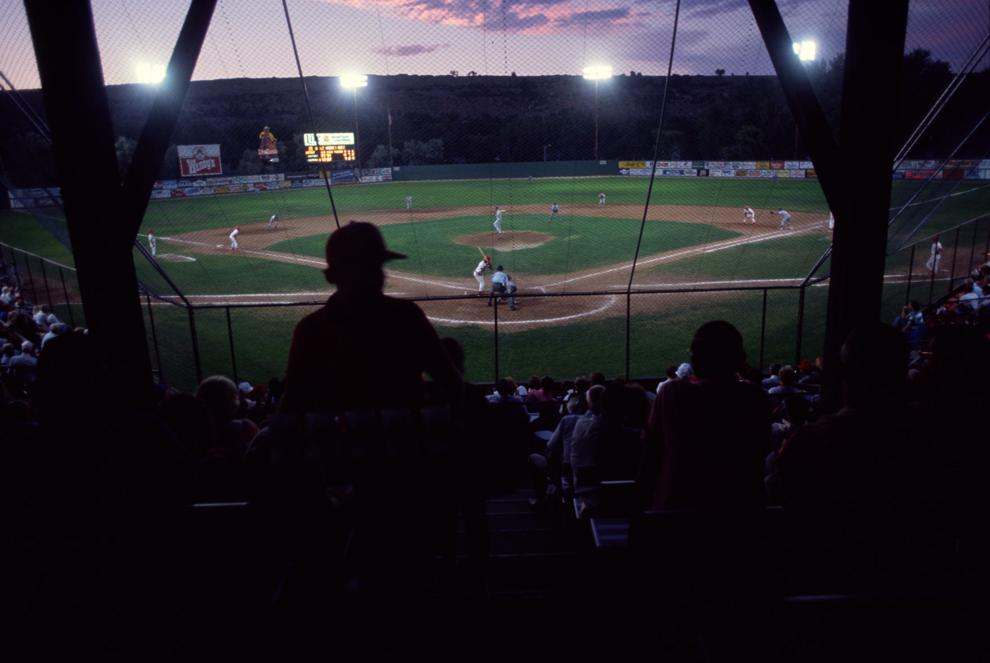 Mustangs dugout, 1990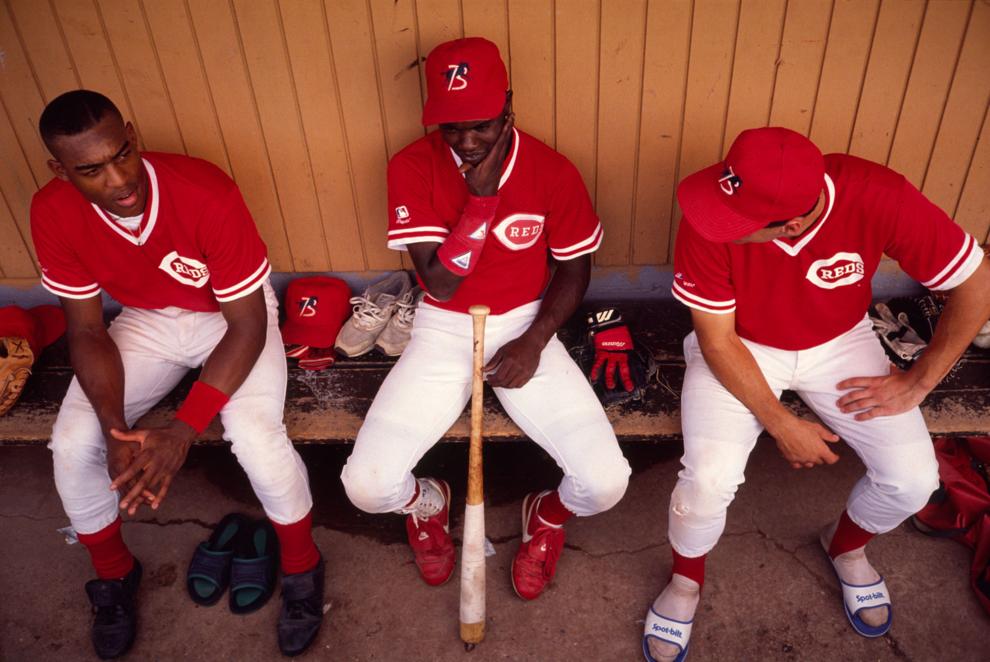 Mustangs opening night, 2001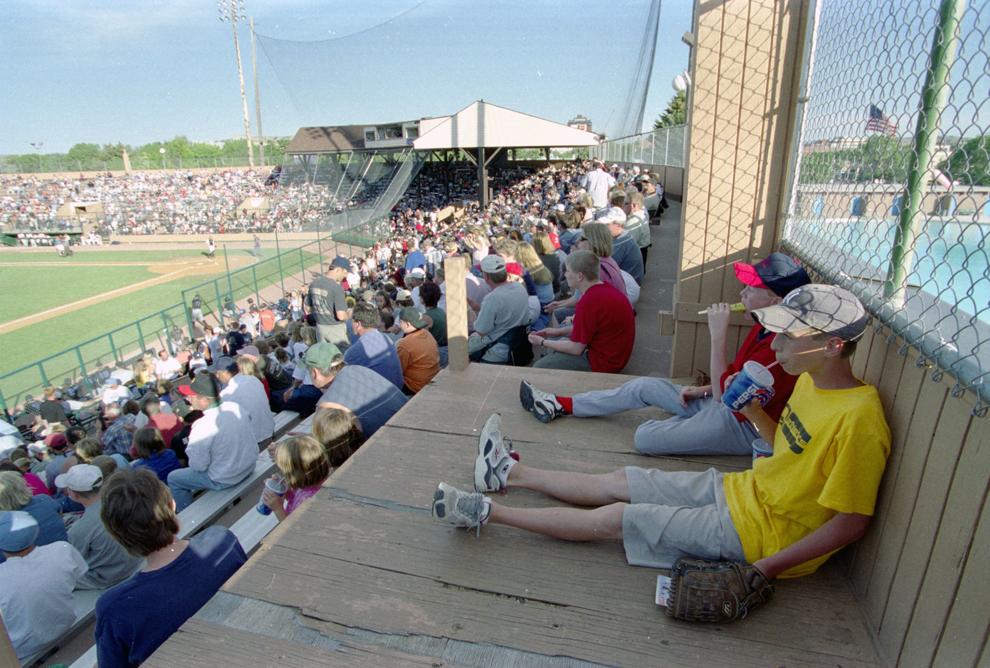 Jon Dehler gives $1 million for the construction of Dehler Park, 2006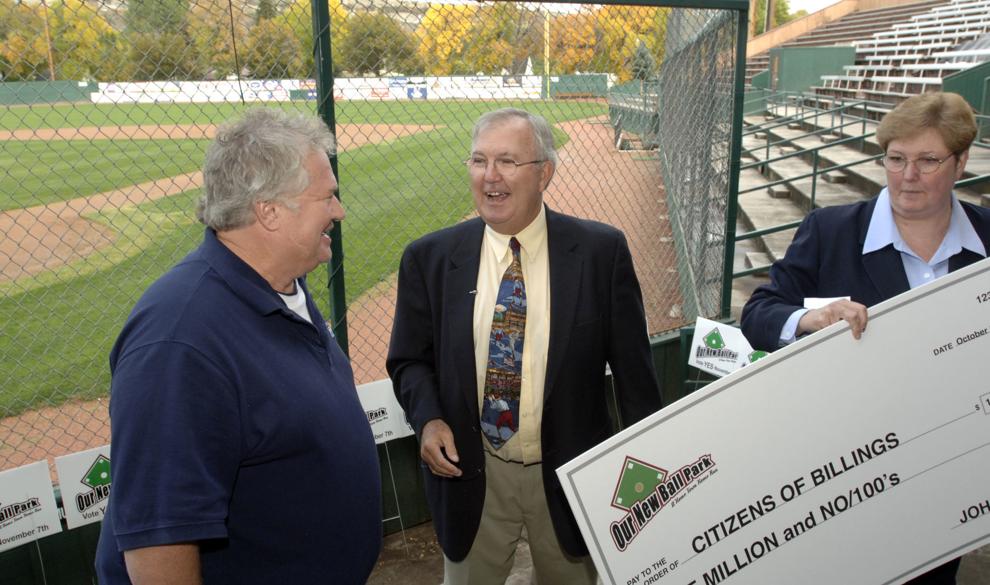 Cobb Field, September 2007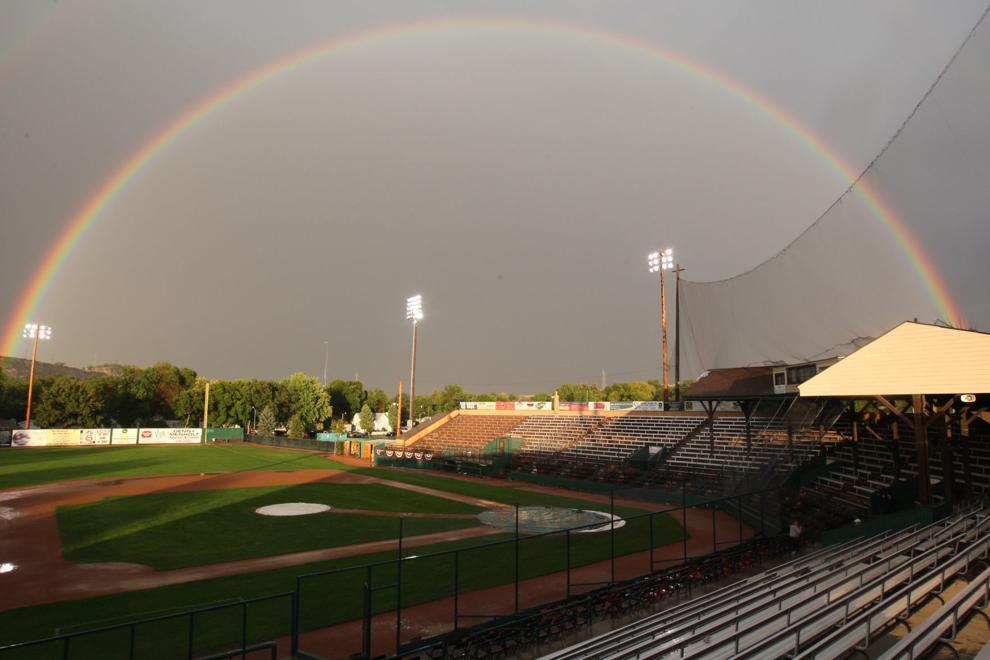 Last game at Cobb Field, 2007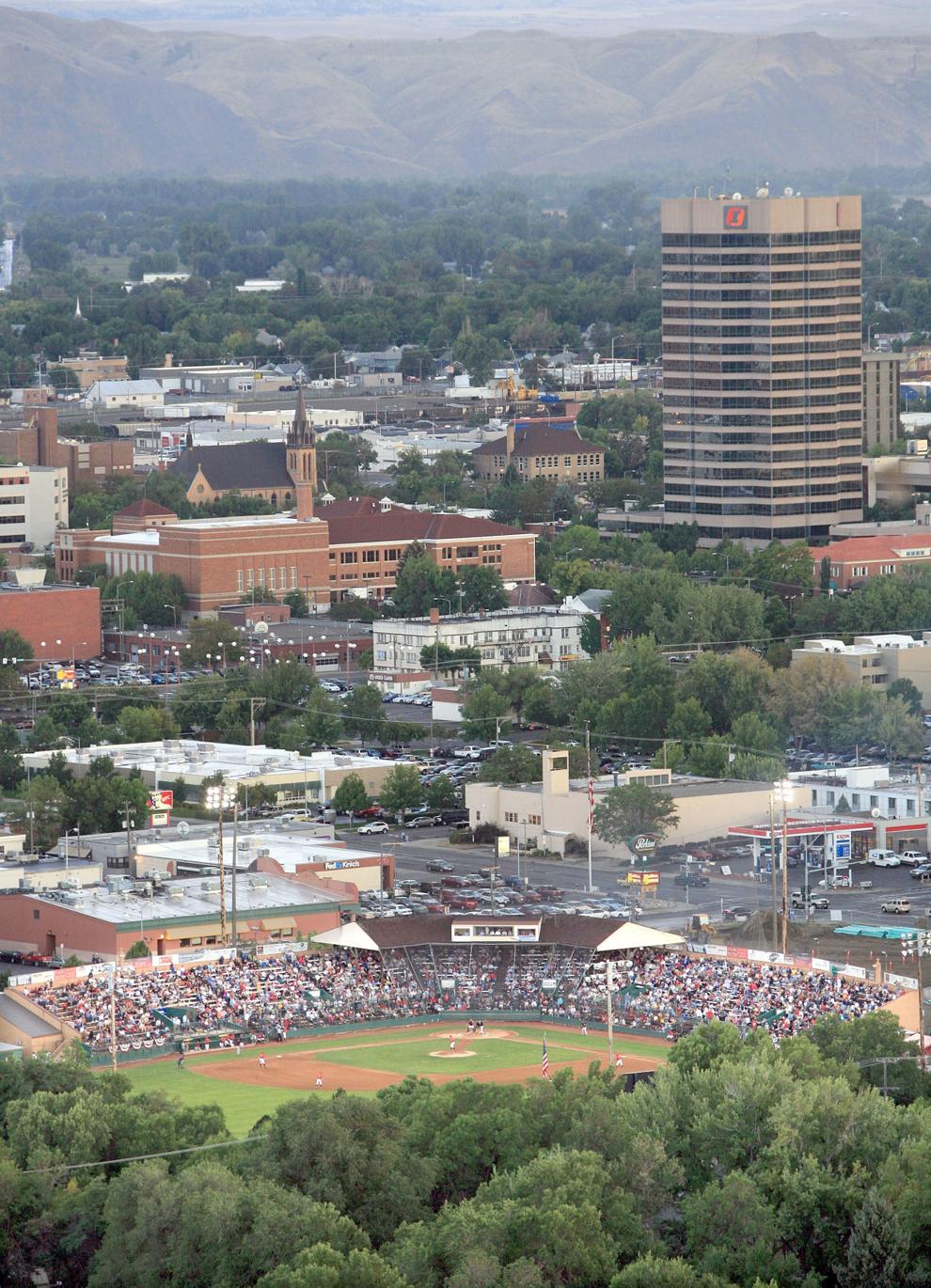 Cobb Field Demolition, September 2007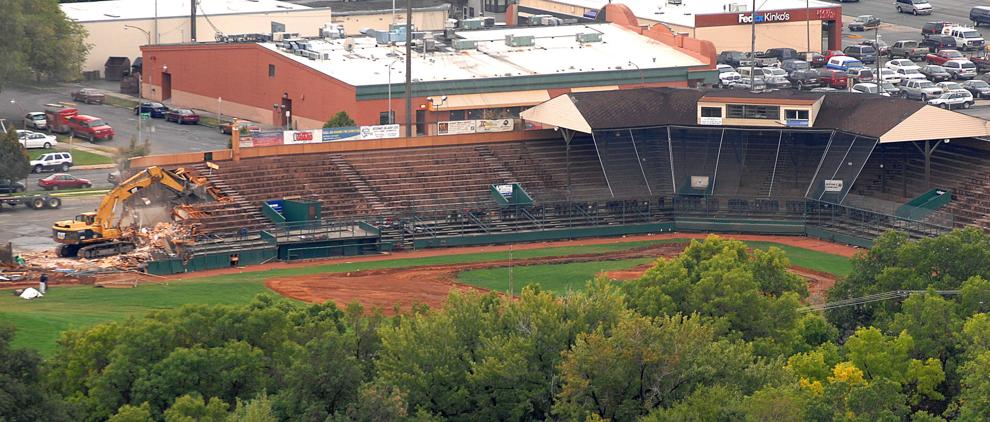 Dehler Park construction, December 2007

Dehler Park, June 2008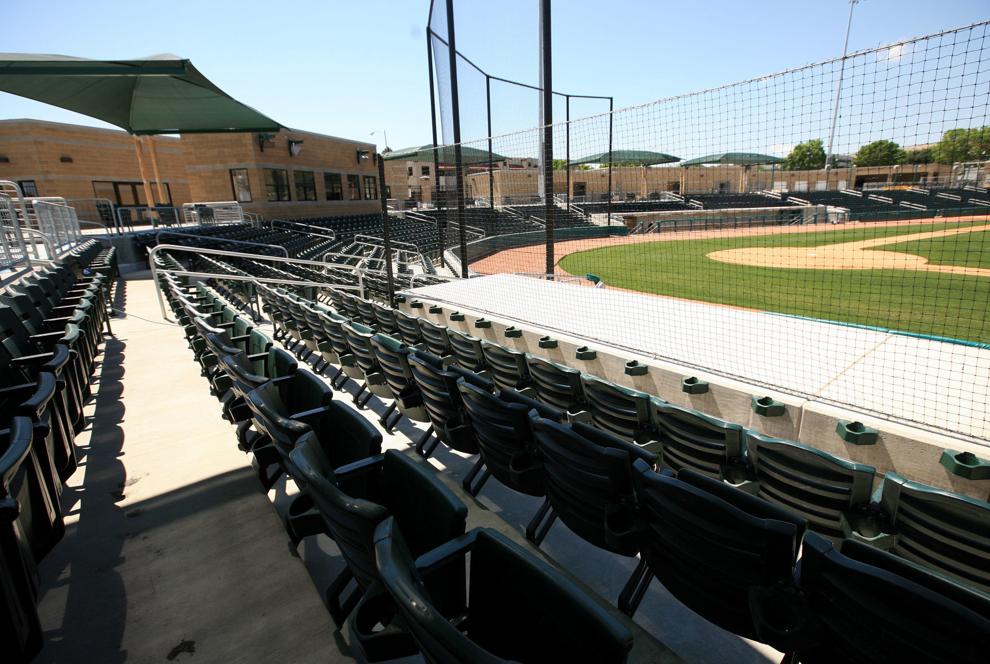 First pitch at Dehler Park, June 29, 2008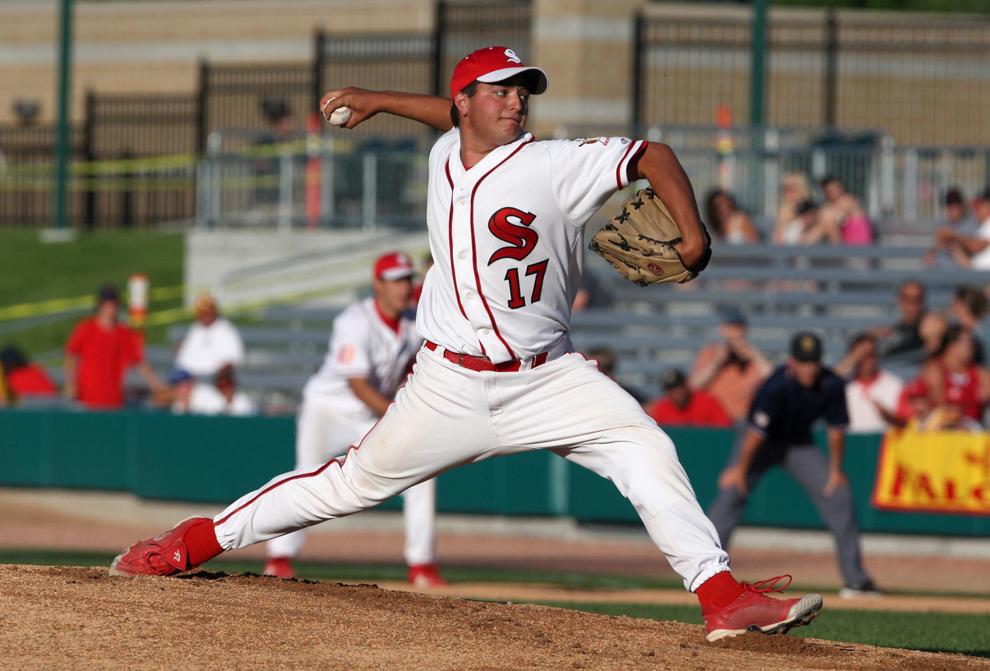 First Mustangs game at Dehler Park, July 1, 2008