A four-mile plume of harmful dry cleaning solvents between central and downtown Billings is a good candidate for federal Superfund site designation, a U.S. Environmental Protection Agency official told residents Thursday.
Speaking to an audience of about 70 people, some of whom complained about being sickened by solvent vapors, Victor Ketellapper, EPA national priorities list coordinator, said the nearly 30-year-old site fit the bill for Superfund status and national priority designation. He said a formal request from Montana's governor would help.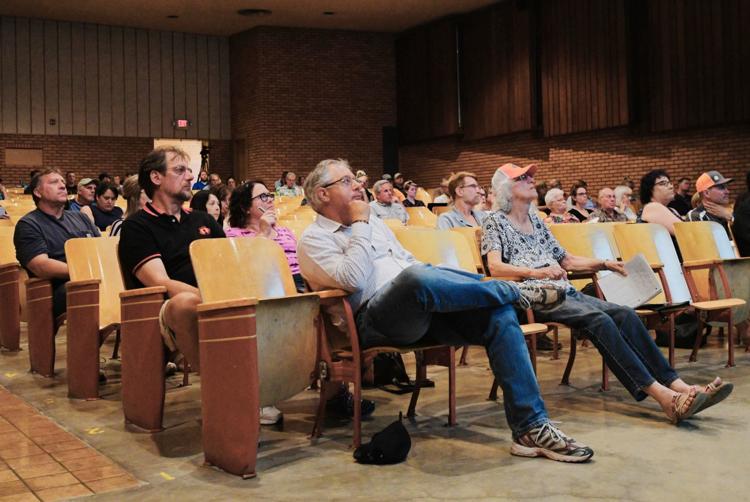 "What we really need is that governor's letter, or that state support letter. That's a critical step because we really want the state to be on board and the community to be on board with designation," Ketellapper said.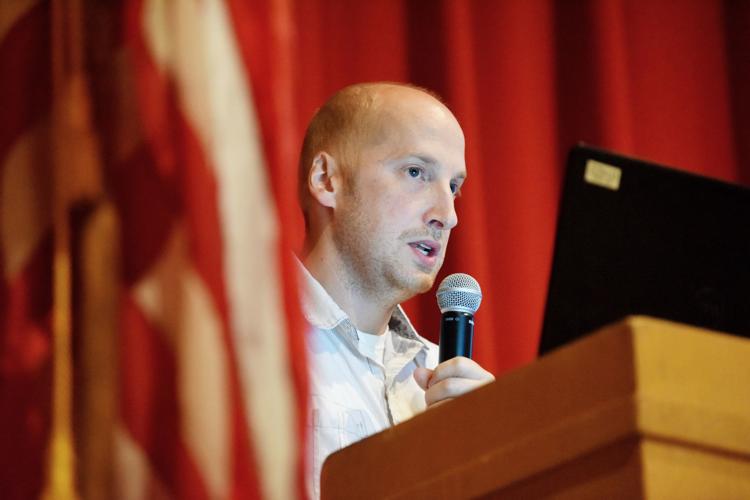 Testing results have shown that solvents from old dry cleaning businesses in central and downtown Billings are evaporating into the air at several locations above the 855-acre plume of tetrachloroethylene, trichloroethylene and other compounds referred to as PERC or PCE. The vapors typically rise into buildings through foundation cracks and other holes. The chemicals have a mild, chloroform-like odor, according to the Centers for Disease Control.
The state Department of Environmental Quality tested 50 homes and businesses within the plume last year. Two of the tests revealed high levels of vapors, though lower levels are detected elsewhere, according to Aimee Reynolds, DEQ bureau chief of contaminated site cleanup.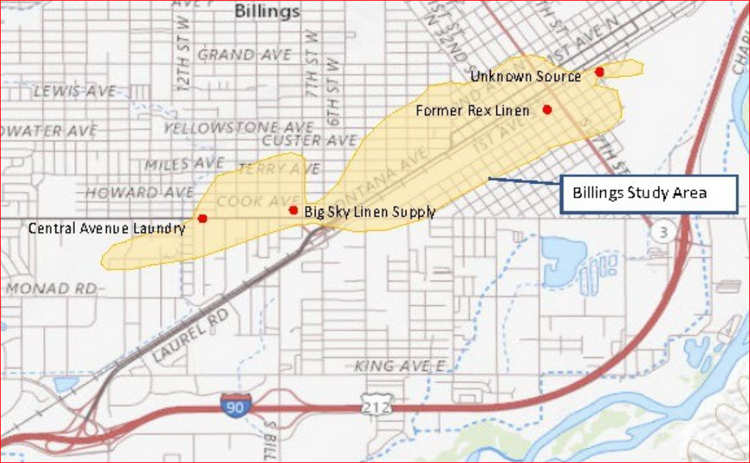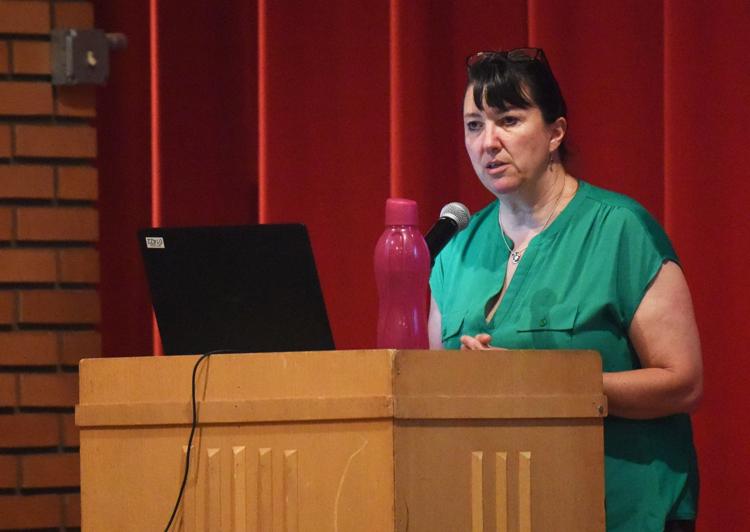 Workers at businesses neighboring Big Sky Linen, one of three known sources of solvent pollution, rose to tell environmental regulators that vapors at work were making them sick. They declined to be identified for fear of losing their jobs.
"We have had employees suffer headaches, disorientation, like all of the side effects of PCE and we have called the firefighters, OSHA has been involved and we have found that the mitigation system has been unplugged in our building. We just wonder what our rights are as employees to make sure we have a safe place to work," one woman said.
Reynolds told the workers that DEQ isn't allowed to give legal advice, but recommended they contact someone who could.
You have free articles remaining.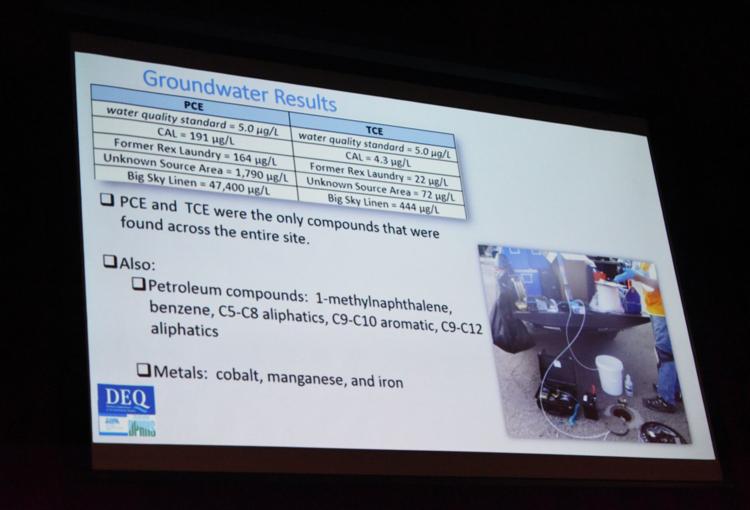 The vapor can be cancerous. Tetrachloroethylene exposure can lead to liver and kidney damage and harm to the nervous system, according to the U.S. Agency for Toxic Substances and Disease Registry. It can damage unborn children.
Residents in the affected area have told researchers that incidents of cancer seem high within the plume, where the EPA has collected air samples at 49 homes and commercial buildings. Those test results will be shared with the buildings' owners.
Not all parts of the 4-mile plume have significant levels of hazardous groundwater or vapor pollution, said Mike Gipson, of DEQ. The state advised property owners to seal basement cracks and improve ventilation where needed, along with other measures, which Gipson said would cost about $2,000.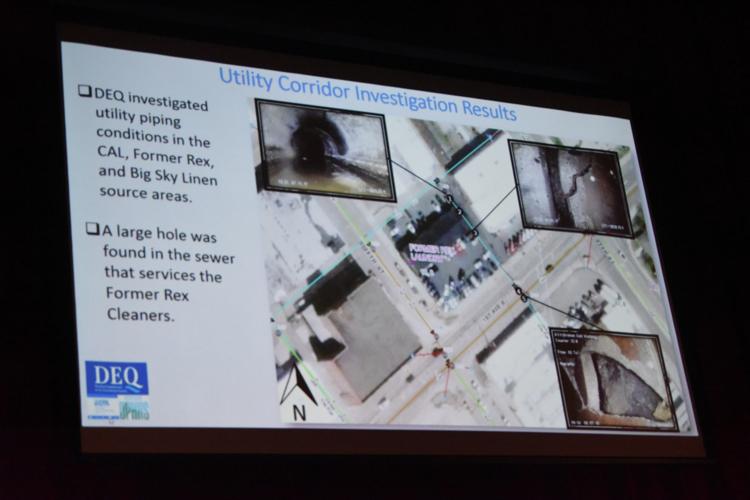 State legislator Emma Kerr-Carpenter, a Democrat, asked if there was money available to help low-income people treat their homes. There is not, Gipson said.
Ketellapper said federal Superfund designation and getting on the high priority list would make federal funding available for further tests and cleanup.
The solvents were popular at dry cleaners into the 1980s. They were great spot removers, but also good at dissolving seals in public sewer systems, which is where some dry cleaners dumped their waste.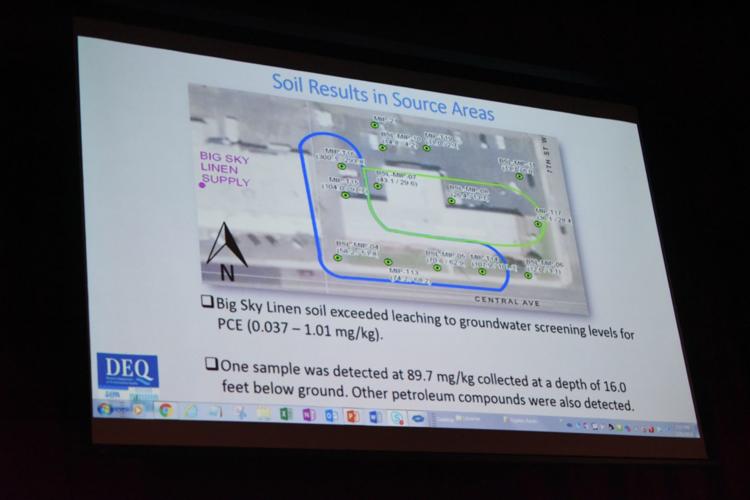 The contamination area stretches from Mountview Cemetery along Central Avenue two miles east, almost to the Public Auction Yards. There are three dry cleaning sites in the 855-acre footprint. Central Avenue Laundry anchors the west edge of the plume. Big Sky Linen Supply off of Eighth Street West and the former Rex Linen site near First Avenue South and South 28th Street are the other known sources of solvent. There is a fourth unknown source of solvent five blocks east of the former Rex Linen site.
In 2014, the EPA sued Big Sky Linen Supply, attempting to recover $10 million in cleanup costs. The business couldn't cover the bill, but agreed to pay a principle amount of $825,000, plus $705,000 related to insurance settlements.
Montana first recognized the area as a state Superfund site in 1992.