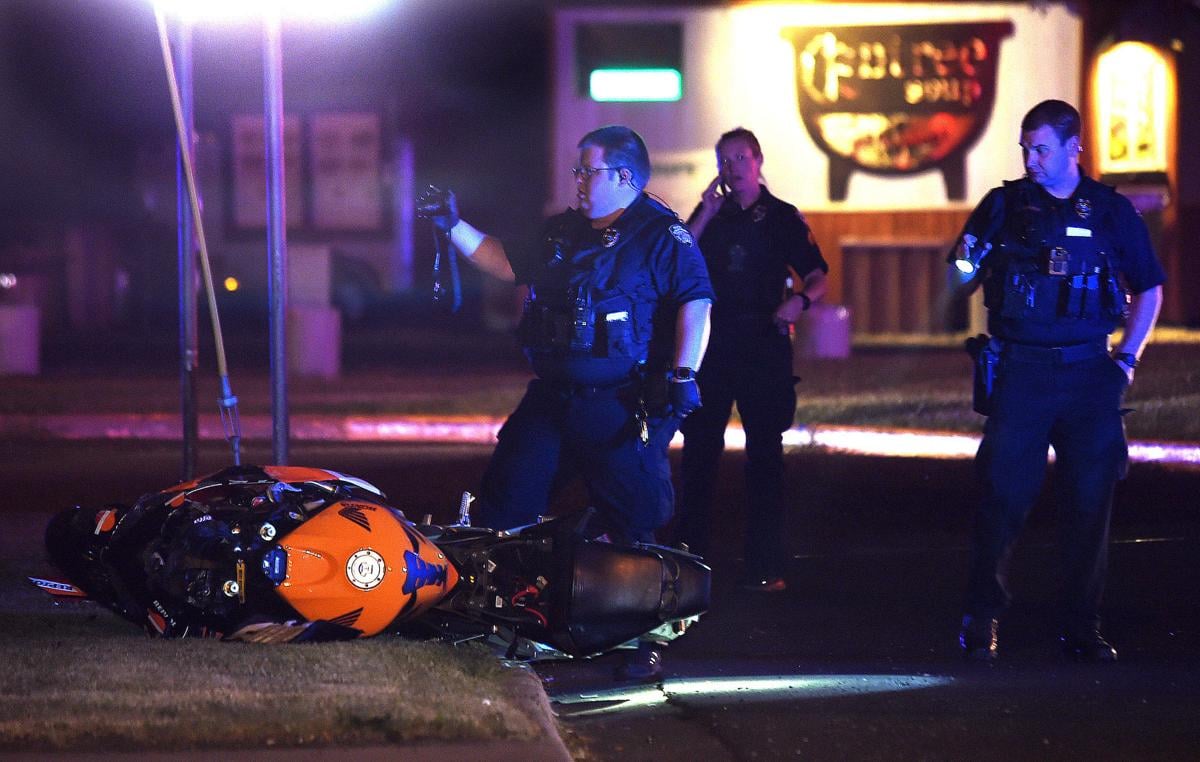 Billings police investigated a motorcycle crash at Division Street and Sixth Avenue North that sent a 36-year-old man to a Billings hospital at 2 a.m. Sunday.
The unidentified victim was not wearing a helmet at the time of the crash, striking his head after failing to make the turn from Sixth Avenue North onto Division Street. A tweet from the BPD stated that the man had suffered serious injuries, and was being transported to a local hospital.
Sgt. Shane Winden, who was present at the scene, declined to comment on the extent of the victim's injuries, but did state that he is "not deceased."
The BPD's investigation into the crash is ongoing. Winden acknowledged that alcohol was suspected as a possible factor.