When the Produce Depot opened on a recent Saturday, people were already lined up down the block.
"We ordered more inventory last Saturday than ever before, and we pretty much sold out in 45 minutes," said Casey Anderson, who opened the business at 2815 Second Ave. N. with Chris Stinson in November.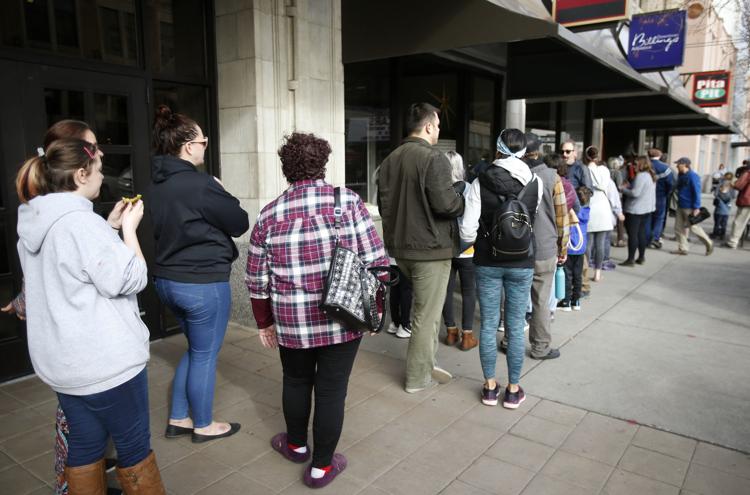 The scene could be described as a rock concert for vegetables, where the rock stars are fresh berries, avocados, broccolini, mushrooms and tomatoes, Stinson said. Early birds get to pick from root vegetables, leafy greens, peppers of all sizes and spices. One can grab an eggplant, English cucumbers, shallots, fresh herbs and even coconuts.
"Things that go quick are what everybody knows are expensive at the store at the time," said Anderson.
At the Produce Depot, you pay based on the size of reusable bags you chose. The options include two small bags for $20 or one large bag (equivalent to a standard reusable grocery tote) for $40. There are no price tags on any of the items, and the only limit is two containers of berries per person.
Doors open at noon on Wednesdays and Saturdays, and produce is typically sold out within an hour of opening the doors.
For the first few weeks, Stinson and Anderson practically gave away produce for $10 a bag, and had a few customers stuffing their bags to the brim.
"We call them Johnny McStuffins," Stinson laughed.
"It's a learning curve for all of us," Anderson added. "Some of our customers come back and say, 'I took too much.' "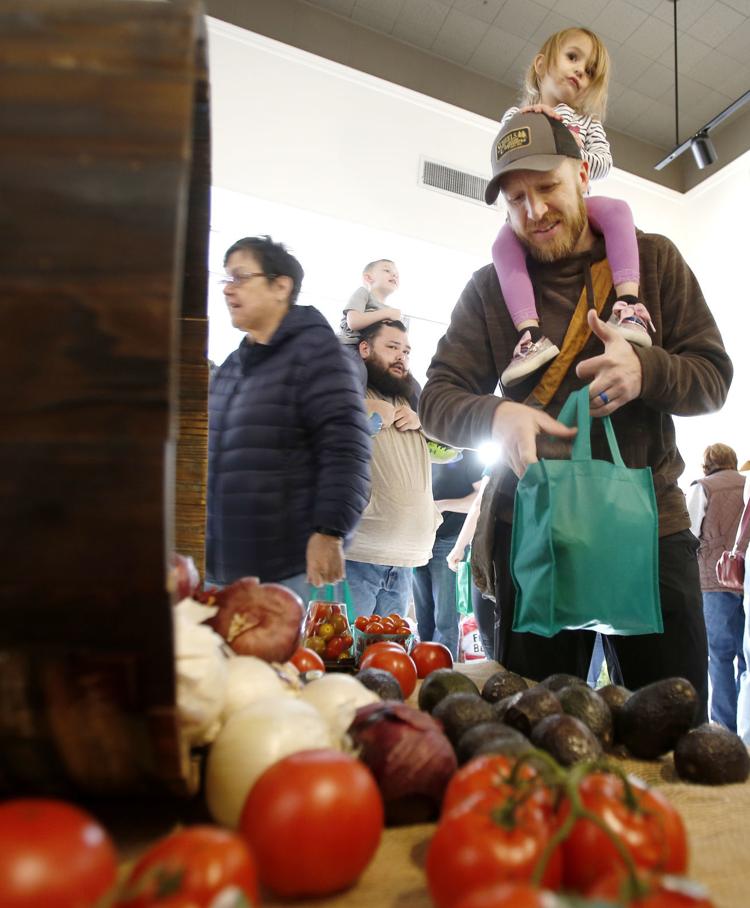 The business was so successful that they had to pause briefly to regroup, evolve pricing and assess inventory based on demand.
Starting as a wholesale business in Whitefish, Stinson and Anderson expanded to Bozeman and Big Sky, and now have their first retail location in Billings. They also operate a wholesale location in Jackson, Wyoming.
The produce they offer is grown in locations around the globe, ending up in Washington and California, then on to Montana. The USDA has grade standards for fruits and vegetables to indicate the quality level of the product, and Stinson and Anderson buy primarily U.S. Grade A products, they said.
"It sells itself," Stinson said.
They carry some organic produce based on the "Dirty Dozen," a list of produce that ranks highest in pesticides if not organic (like spinach, potatoes, and thin-skinned fruits).
As well, they're reaching out to engage local producers and get their products to consumers, including aquaponics growers Swanky Roots in Laurel and Kate's Garden in Billings Heights. 
Both Stinson and Anderson grew up in Billings and have recently moved back, and both have young families. Both also worked previously in the oil industry.
Anderson, who ran a consulting company, said after 10 years in the oil business, it was time for a change. "Having to be this 24/7 grind, basically you're chasing money. There's nothing to feel good about," he said. In 2014, when the industry took a downturn, and with twins on the way, he decided to purchase the Produce Depot in Whitefish.
"That's how it started," Anderson said. "It's a good business, nothing crazy big, but provides a solid service."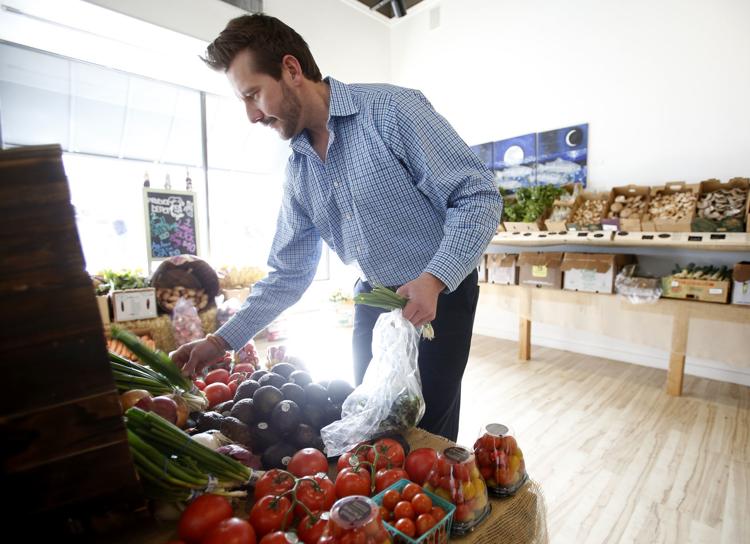 The bulk of their business is selling directly to restaurant owners and chefs. Stinson estimates they provide produce to as many as 70 restaurants throughout Montana. They own delivery trucks and operate out of a physical location everywhere but Jackson.
They chose Billings as their first retail center because it maintained a more stable population. "It's not a ski town," Stinson said. "It's more of sustainable community." Operating Produce Depots in ski communities creates seasonal demand, something that is difficult to predict, Stinson added.
"Right now, we're sending monster amounts of produce to Big Sky," Anderson said of their contracts with Moonlight Basin and Big Sky Resort.
Neither Stinson nor Anderson expected the retail business to be so successful, and when they selected Billings, they were met with some negative feedback.
"A lot of people were telling me, 'Good luck, Billings is a different community,' or, 'It's a blue collar town. People don't care about quality food,' but I'm from Billings, and I feel like everyone appreciates good food," Anderson said. 
Part of the Produce Depot's success could be timing. Billings has lost a slew of grocery stores in recent years, starting with the Good Earth Market, a cooperative grocery store in downtown, followed by Evergreen IGA and the most recent closure of Lucky's Market.
In Billings, they're providing produce for the Yellowstone Country Club, Hilands Golf Club, Sassy Biscuit, and recently dropped off some emergency romaine and arugula at Billings' newest chain restaurant, Panera Bread.
"When we showed up, the chef was so thankful," said Anderson, who hopes to develop more clients within the restaurant industry. Their storefront has a warehouse in the back that includes a walk-in cooler, and chefs have access to the space at any time through a keypad if they are in need of produce quickly.
Just down the block, they are eyeing the former Coffee Tavern location on the corner of Second Avenue North and North 29th for a neighborhood deli and butcher shop that is open five to seven days a week. The plan is to bring in meats from ranches from around the state and Wyoming, offer local products, fresh produce, packaged beer and wine, sandwiches, baked goods and more.
"My goal is reaching as many people in the community, and having to be a 'rock concert for produce' for just an hour, we are only reaching a small amount of people," said Anderson. In expanding to a storefront that isn't designed around urgency, Anderson feels he could design a model similar to a co-op.
"It's all about bringing the community of small business people together and giving them an outlet to sell their products and getting them to the community."
---
Photos: Crowds line up out the door for downtown Billings Produce Depot
Until the 1960s, most of Billings' grocery stores were small, neighborhood grocers. Eventually, super market chains expanded into the area. Fe…
Get local news delivered to your inbox!
Subscribe to our Daily Headlines newsletter.