For Seva, a trendy contemporary cuisine restaurant in downtown Billings, its greatest strength — the location and the traffic that comes to the Alberta Bair Theater — has also become its biggest challenge.
The major renovation and construction project that will transform the downtown business arts-and-entertainment anchor will also idle the restaurant that sits right across from it at 313 N. Broadway.
Seva owner Harvey Singh confirmed the restaurant is "temporarily closing" until the construction across the street is complete. The last day of service was Friday night, leaving as many as a dozen employees looking for new work.
Singh said the decision to idle the restaurant was necessary. He told The Billings Gazette he spent $30,000 last month just to make payroll, and the business, because of the lack of traffic, is not sustainable as construction continues.
"We're certainly not blaming the Alberta Bair Theater," Singh said. "But it is just a fact. And we're going to use this time to do a bit of transforming."
Singh, who also owns a construction company, said when Seva first opened the interior was completely transformed from a coffee shop and travel agency. However, he said an oversight was not doing more with the exterior of the building.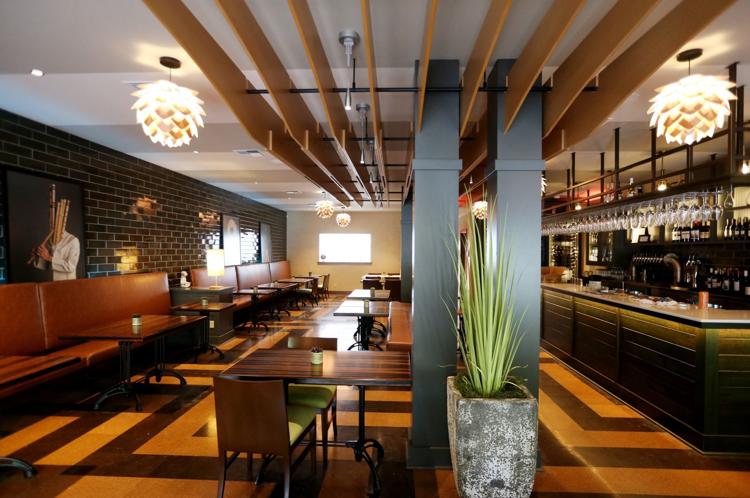 The busy season is the summer, Singh said, but it's about the only time to transform an exterior in Montana. So, as Alberta Bair changes, he said he believes Seva will change and likely re-brand.
You have free articles remaining.
Keep reading for FREE!
Enjoy more articles by signing up or logging in. No credit card required.
"It's almost impossible and unheard of for a restaurant to close down, open up and make it," Singh said. "We're going to be doing our own remodeling and re-branding."
Since construction started across the street, part of the street and sidewalk has been blocked. While this didn't block patrons from visiting the restaurant, he said the obstacles likely turned customers away. 
"We talked about what the construction would do before it happened. We just didn't expect it to be so dramatic," Singh explained. "Our servers and staff depend on tips and customers for their wages — they just couldn't make it with the numbers we were drawing."
As employees of Seva struggled with the low number of patrons, they started looking elsewhere for work, Singh said, and fewer people meant the restaurant could not survive without turnover or chaos. 
"We tried to make it for Sunday brunch, but it was clear after Friday night, that it was just not sustainable," Singh said.
Singh said the business relies on summertime patio traffic to make the business run, but the constant construction noise — of jackhammers and power machinery — coupled with the dust made it hard to use the outdoor patio. As a contractor, Singh said he understands the need, but didn't anticipate such a dramatic decline.
He said the closure is temporary and the company was able to find work for some other employees with Singh's other businesses. He said he plans to open when the ABT does.
Though closing a restaurant and reopening may sound overly optimistic, Seva has had a history of that already. Originally open for lunch and dinner, the restaurant suspended a lunch service while it reformulated its menu, opening back up for a lunchtime business crowd in spring of this year.
"Now is the time an opportunity for us to match what the ABT is doing," Singh said. "We aren't upset with them. They're going to be great for us. I care about my people, and we couldn't keep going. I also care about this downtown, and this is going to be great for downtown."