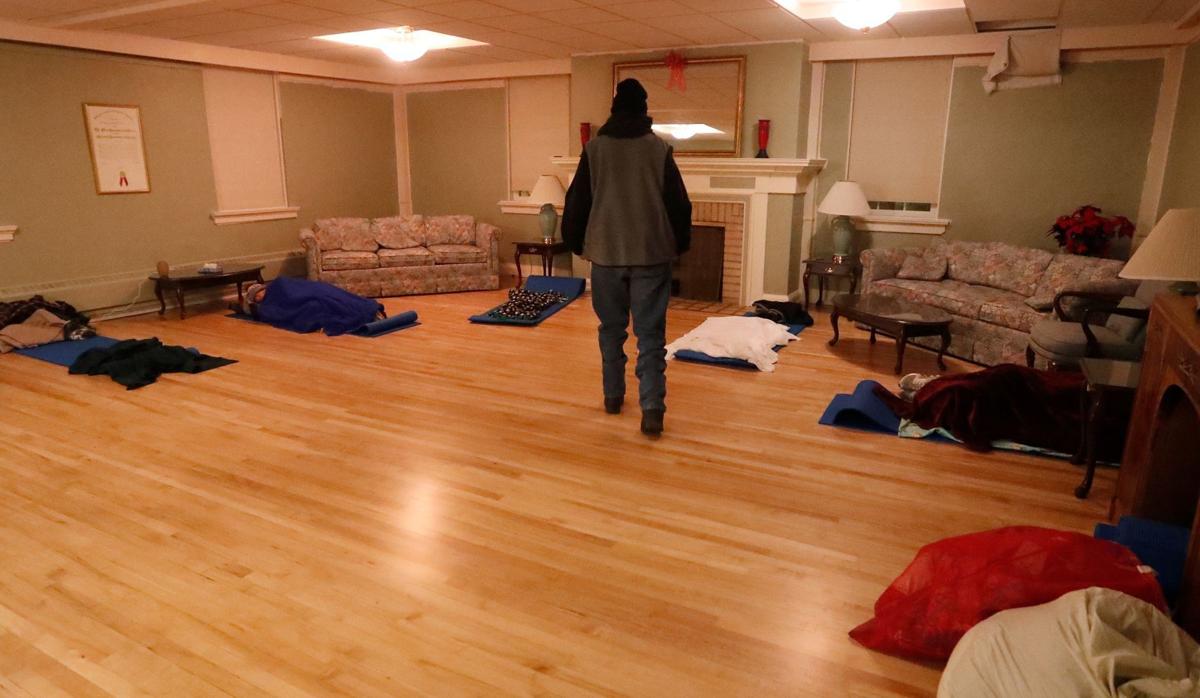 On Wednesday night, just after 9 p.m., a group of five homeless Billings residents, two women and three men, arrived at the front door of Billings First Congregational Church.
Their visit was expected, thanks to a new partnership with the Community Crisis Center called My Backyard. The doorbell rang, and a volunteer ushered the five inside the downtown church and into the brightly lit library.
They wore coats and knitted caps to ward off the cold of the 32-degree night. Some carried bulging backpacks filled with their belongings.
The visitors chatted with volunteers, then sat down at chairs at a table in the center of the room.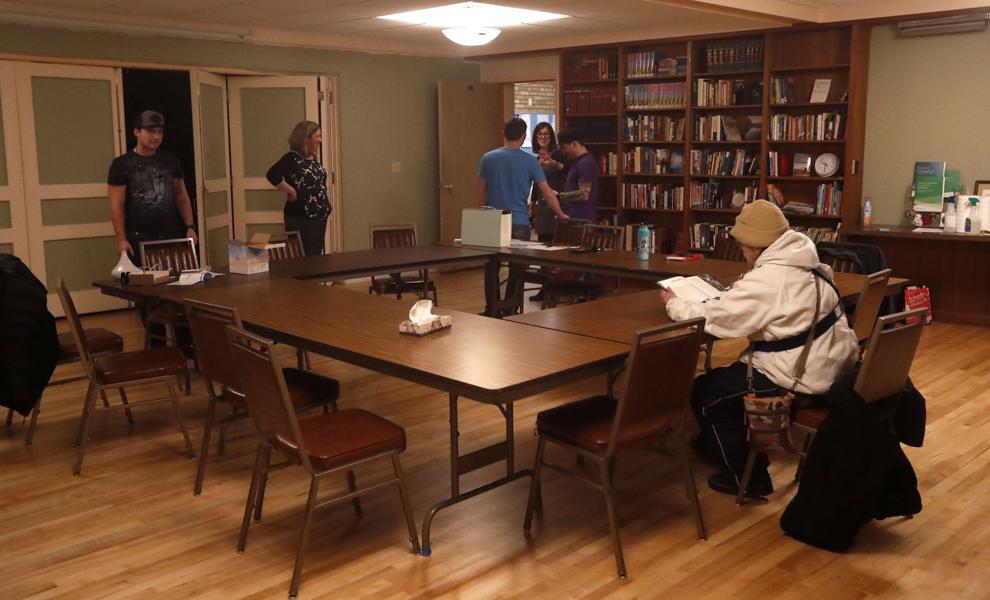 "Once you're signed in, you can find your spot, grab some mats and blankets," Lisa Harmon, the church's minister of healing and community transformation, said, smiling. "Or you can stay in here and read."
After signing their names on a sheet and stowing their things in plastic bins, four of the five grabbed blankets and rolled-up blue mats stored in a nook of the roomy parlor, adjacent to the library. They staked out spots, lay down and soon drifted off to sleep in the darkened room.
The fifth visitor, a woman, pulled a book off a shelf and sat down to read. She also visited with the volunteers.
My Backyard came out of discussions between Harmon and MarCee Neary, program director at the Community Crisis Center. Both are part of Community Innovations, a local group that works on solutions to get people battling addiction or mental illness off the streets and into treatment.
The Community Crisis Center, jointly owned by Billings' two hospitals and RiverStone Health and operated with county funds and grants, provides assessment and referral services for the mentally ill and those with substance abuse problems. About 85 percent of its clientele is homeless or at-risk of being homeless.
The center, which operates 24 hours a day seven days a week, works in packed quarters at 704 N. 30th St. It has 18 stabilization beds, and with a separate room next door where clients can sit at a table and rest their heads at night, it can accommodate 45 people.
"We've been beyond our capacity for 11 years, as far as beds go," Neary said.
Though its main focus is assessment and referral, it's a natural spot for clients to congregate when the weather turns colder. In winter months, the center often exceeds the 45-person limit.
"In October, we had already been over capacity five times," Neary said.
One obvious answer was a bigger space. The crisis center is looking to move to a building in the medical corridor or downtown area, totaling 8,000 to 10,000 square feet, either to lease or to buy.
The present location is perfect, Neary said, but the amount of space in the building is not.
"I'm hoping within the next year that we will have chosen the next location and started the remodel," she said.
But that's sometime in the future, with plenty of cold weather between now and then. From November through January, Billings saw night temperatures occasionally dip into the teens, and a few times below zero, said Shawn Palmquist, meteorologist with the Billings office of the National Weather Service.
For a more immediate solution, Neary talked with Harmon and the Rev. Mike Mulberry, pastor of Billings First Congregational Church. Harmon mentioned the Egan Warming Center in Eugene, Oregon, where a coalition of organizations work together to provide homeless people a warm space on cold nights.
Harmon said she thought a similar model of care could work in Billings, especially if the faith community was willing to pitch in.
"When you think about the needs in the community and cuts to mental health, cuts to health care and housing, there's a real crunch here," she said. "We're going to have to deal with how we take care of our community."
Mulberry came up with the name "My Backyard," Harmon said.
"Because you've heard the phrase 'not in my backyard,' and we thought, 'This is our backyard,'" she said.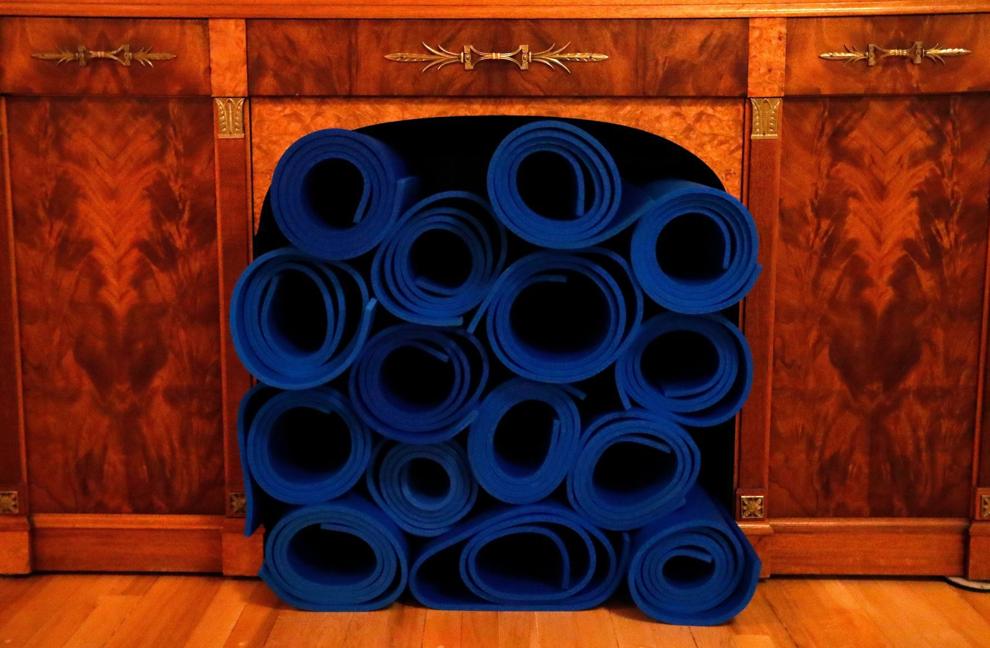 Harmon started working on all the details of running the program, including the intake process, lining up volunteers and setting up the actual space. Then she and Neary started getting the word out to churches and nonprofits.
"The response was overwhelming," Neary said.
My Backyard sprang into operation for the first time Jan. 18, with Wednesday its eighth night of serving what Harmon calls its guests. The threshold for opening the warming center, so far located at Billings First Church, is an evening temperature of 32 degrees or colder.
When the Community Crisis Center is over capacity, counselors screen clients who have low-level needs and no behavioral problems. Up to 10 clients are fed a snack at the center, then transported to the warming shelter at 9 p.m.
They sleep there until 5:30 a.m., are given a morning snack provided by the crisis center and then go on their way. Even though the bed for the night is only one or two foam mats on the floor and some blankets, Neary said many of her clients prefer the quiet and peace they find at the church.
"It's much more restful," she said. "(At the crisis center), it's busy and the overflow in the conference room sit around tables and lay their heads on the table."
Two other downtown churches have joined in the effort. First Baptist Church is offering its premises for volunteer trainings, while First Christian Church will soon become the second warming shelter site.
Already 25 volunteers have gone through the training to serve at the makeshift shelters. Two people serve during each shift, with volunteers needed for the three three-hour shifts throughout the night.
In addition to the churches themselves, volunteers also come from the community and other organizations. One of those volunteers, Keely McCave, executive director of CASA of Yellowstone County, heard about My Backyard and decided to lend a hand.
She's been surprised how easy a role the volunteers play, with clients, tired from a day on the streets, ready for a good night's rest.
"Some are funny, some are quiet, but none were even close to being a problem," she said. "For their part, they want to be good partners."
McCave, who worked for many years with homeless populations, now relies on volunteers for the work she does with Court Appointed Special Advocates. She appreciates the value of volunteers who step up to help others.
"It's been really cool to see the community come together for My Backyard," she said. "It's not the easiest thing to wrangle up people from different aspects of the community and get them on the same page."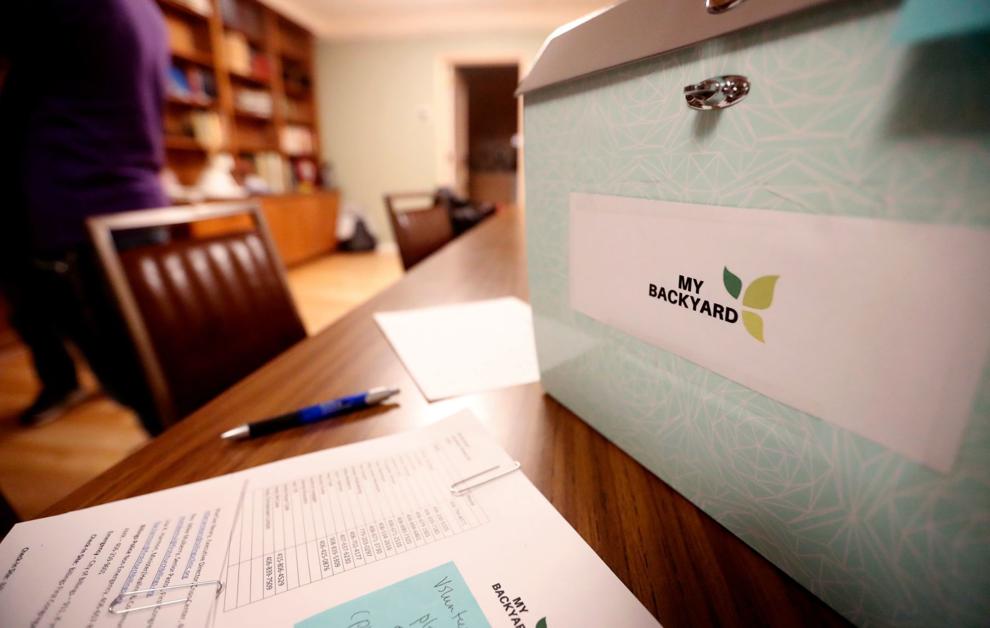 After the creation of My Backyard, Neary said Montana Rescue Mission officials contacted her to say the mission would be willing to take in low-needs clients on cold nights who have a blood alcohol level no higher than .08. She appreciated the mission's decision to help with the overflow, though Neary said it won't eliminate the need for My Backyard.
That's especially true during the next few days. Palmquist predicted frigid temperatures will soon hit the Billings area, going down to the single digits below zero Sunday through Tuesday night, in addition to a few inches of snow accumulation.