Dressbarn, the women's clothing chain that's been around for nearly 60 years, is closing all 650 of its stores, including one in Billings at the Rimrock Mall.
The company's chief financial officer, Steven Taylor, said Dressbarn has not been operating at an "acceptable level of profitability in today's retail environment."
The store has locations in Billings and Kalispell in Montana; in Boise, Idaho; and Bismarck, Grand Forks, Minot and West Forks in North Dakota. There are no locations in Wyoming, according to the chain's website.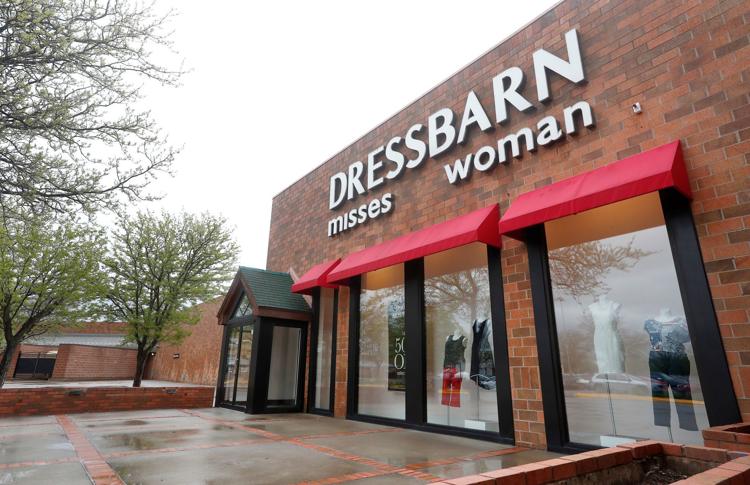 Rimrock Mall had still not received official notification from Dressbarn's corporate offices by early afternoon Tuesday, but Marketing Director Daron Olson said he believed news reports about the store closures were credible.
An employee at the Billings store, located in a roughly 10,000-square-foot space next to J.C. Penny, said the store employs about 10 people. Dressbarn had moved into an expanded mall location in 2012.
You have free articles remaining.
Keep reading for FREE!
Enjoy more articles by signing up or logging in. No credit card required.
Olson said the closure "opens up additional opportunity as Rimrock Mall continues to pivot from a place to buy to a place to do." The future of the mall involves a business model less reliant on retail and more oriented toward "interactive concepts," including family entertainment and more restaurants, according to Olson.
Dressbarn's closure adds to a growing list of Billings retail stores that have gone out of business in recent years, the most recent being Shopko, which announced in March its intention to close 120 department stores by mid-June. Some of the larger Billings retailers that have closed in the past few years include Sears, Big Bear Sports Center, Herberger's, K-Mart, Toys R Us and Sports Authority.
Dressbarn owner, Ascena Retail Group Inc., says it wants to focus on its more profitable brands. Ascena also owns Ann Taylor, Lane Bryant and other clothing stores.
The company did not say when Dressbarn will shut all its stores. Dressbarn employs about 6,800 people.
After the news was announced Monday, shares of Ascena Retail Group Inc. rose 2.6% to $1.17 in extended trading. Shares of the Mahwah, New Jersey-based company are down more than 50% so far this year.