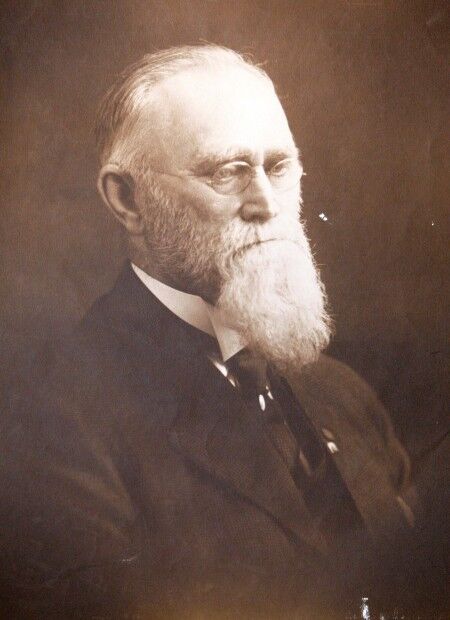 Editor's note: This story has been updated to reflect new information regarding Thomas McGirl's marital status.
Between the Billings Heights and Huntley, McGirl Road curls east off Highway 312 and runs three miles straight toward the Yellowstone River before dead-ending amid farm fields at Vermillion Road.
Although an odd name, the road pays humble tribute to one of the earliest white settlers in the Yellowstone Valley — Thomas McGirl. Over the course of his life he co-founded the first stage line in the area, operated a ferry boat across the Yellowstone River near Huntley, opened a meat market, was one of the area's earliest cattle ranchers, farmed and in his old age helped fund the Billings YMCA.
Not a bad legacy for an Irish immigrant.
Traveler
Born in 1845 in County Leitrim in Ireland as the potato famine began, McGirl was the youngest of 10 children. His father died when McGirl was still a toddler, yet somehow his mother managed to move herself and eight sons to the United States, eventually settling on a small farm in Missouri.
McGirl enlisted in the Union Army in 1863 during the Civil War. During a 1927 Memorial Day service, he told a Billings Gazette reporter that he had spent much of the war chasing "the bandit gangs led by the notorious outlaw, Jesse James."
Later in his Army career, McGirl became a freighter, driving oxen from Fort Leavenworth, Kansas, to New Mexico in a convoy that included 1,200 wagons, 400 soldiers and a herd of cattle to feed everyone. That's when he got his first taste of the West. In 1876, while working for the railroad in Wyoming, he left to trek north to Butte where he worked odd jobs as the mining camp grew to 500 residents.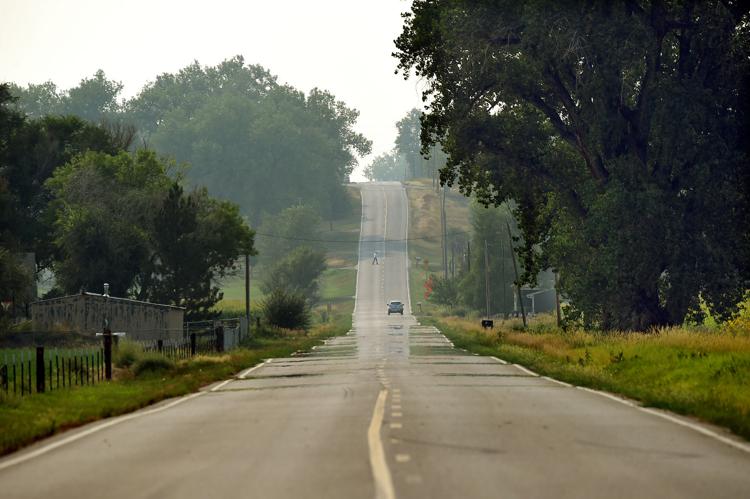 Yellowstone
After the establishment of Fort Keogh in Miles City, McGirl partnered with Omar Hoskins to establish a stage line between the fort and Bozeman. In 1877, 11 months after the Seventh Cavalry was defeated at the Battle of the Little Bighorn, they opened a station north of the Yellowstone River near what would later become the farming community of Huntley.
An obituary for McGirl said he suggested the name for the community since it had been used as a rendezvous point for hunters. At that time, there was no other settlement between Countryman's store near present-day Columbus and Miles City.
It was at their stage station that wounded U.S. Army soldiers recovered following a fight with the Nez Perce Indians north of Laurel along Canyon Creek. That year the tribe had fled Idaho, fought the Army at the Battle of the Big Hole and eluded the pursuing soldiers by traveling through Yellowstone Park.
The two story squared-log building used as the stage station was reportedly the oldest Euro-American house in the valley. The small settlement also included a "hotel" operated by Hoskin's wife "which was rated as having the best accommodations in the valley" and a general store. The stage station burned in 1891 when a lamp exploded. According to a Livingston Enterprise story, McGirl "barely escaped with enough clothing to visit Billings the next day. Not a thing of value in the house was saved and there was no insurance."
A lengthy 1927 Billings Gazette story noting McGirl's history said, "Until the railroad came in 1882, their establishment was a hub for the frontier life along the Yellowstone."
McGirl and Hoskins were friends and business partners for years, ranching along Twelve-Mile Creek north of Huntley after selling their stage business. Unfortunately, they ended up in court in 1892 over a disagreement regarding a $15,000 promissory note written by McGirl to Hoskins. This came after the extreme winter of 1886-87 that wiped out many ranchers in the region and was memorialized in Charlie Russell's famous painting of a starved cow, its ribs protruding as it is surrounded by wolves.
Old timer
Although only 51 years old in 1896, a Billings Gazette headline referred to McGirl as an "old timer": "An Old Timer Says That the Ice Never Went Out So Early Before" on the Yellowstone River.
The article quotes McGirl as saying, "Never before during the past twenty years, to my own personal knowledge, has the ice gone out before the 10th of March — the river generally breaks up between that date and the 15th." The rancher went on to note that the winter had "been the mildest within my recollection."
By July of that year, McGirl had returned from a trip to Nebraska, the Gazette noted, where he traveled to "present his compliments and a bale of free wool to the 'Boy Orator of the Platte.'" That was the nickname given to William Jennings Bryan, a politician who would go on to become Secretary of State and famous for prosecuting John Scopes for teaching evolution in a Tennessee high school.
Over the course of his lifetime McGirl had been witness to an amazing array of events. By 1921 he was standing on the Little Bighorn Battlefield for a re-enactment of the Seventh Cavalry's defeat when an airplane flew over. A Billings Gazette reporter heard McGirl tell an acquaintance, "If Custer had had one of those, one bomb would have demoralized the whole Sioux tribe."
Obituary
McGirl died in 1930 at the age of 85 while living with his niece in Long Beach, California. His body was shipped to Billings for burial. He had no children, but P.J. Smith in researching Civil War veterans for Mountview Cemetery's records found that he had married F.D. Milburn on Oct. 5, 1896, in Lafayette County, Missouri.
"In the 1900 federal census Thomas lived on a sheep ranch north of Billings," Smith wrote in an email. "He stated he was married but his wife is not listed in his household. In the 1920 federal census he lived in Long Beach, California, and was now 'single.' In 1930 he was living with his niece, Nellie Barbe, and 'divorced.'
"I cannot find any information on Thomas's wife."
Following McGirl's death, Billings pioneer R. W. Clark told the Billings Gazette, "If there ever was a real man in Montana, it was Tom McGirl. Honesty and truthfulness were at the very center of his character. He was as straight as a string. He was always the same in prosperity as in reverses. He looked life courageously in the face and held to what he thought was right."
The two had met as young men in 1865 during the U.S. Army's excursion from Kansas to New Mexico, and somehow ended up in the same part of the Yellowstone Valley 13 years later.
The last time Clark had visited McGirl in California his friend told him he intended to return to Billings one last time. "When I do come, I will come back in a wooden overcoat."