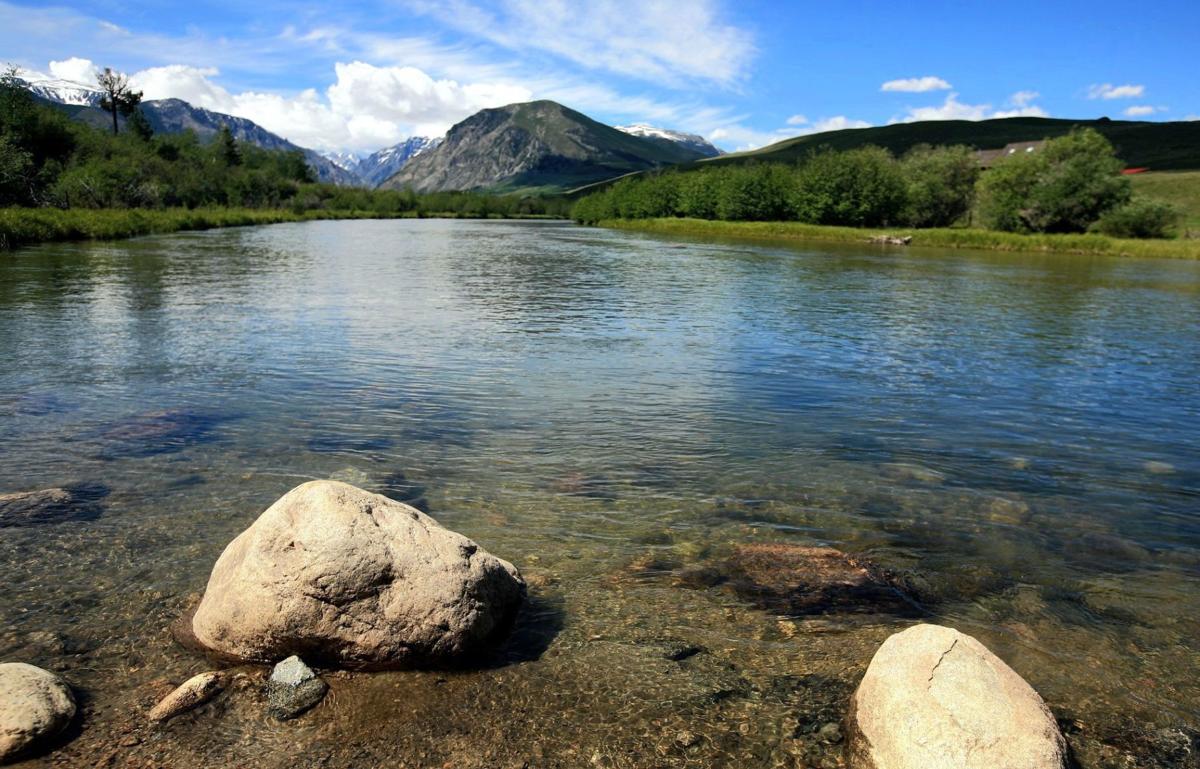 Legislation to protect a portion of the East Rosebud Creek passed in the U.S. Senate on Wednesday. 
The bill, sponsored by Sen. Jon Tester and co-sponsored by Sen. Steve Daines, seeks for 20 miles of the waterway to be designated part of the National Wild and Scenic Rivers System. 
That classification would protect the affected portions of the creek from development and dams to ensure that they remain free-flowing.
Tester called Wednesday "a historic day for the next generation of Montana" and "a giant first step in protecting this area for our kids and our grandkids," but said nothing is guaranteed at this point. 
"It's in Congressman (Greg) Gianforte's bailiwick now, and hopefully he can get it through the House to get it to the President's desk," Tester said. Groundwork and support from Montanans helped the bill reach this point, Tester said.
Under the legislation, stewardship of the affected parts of Rosebud Creek would fall to the U.S. Forest Service. It would cost less than $500,000, according to a Congressional Budget Office estimate from April 2017. 
The 20 miles of water the legislation seeks to protect is made up of two smaller segments of the East Rosebud Creek. One portion is a 13-mile segment on public land within the Custer National Forest, with a source in the Absaroka Beartooth Wilderness. The section includes the point at which the creek enters East Rosebud Lake, including the stream between Twin Outlets Lake and Fossil Lake. 
The second portion of the the creek is a 7-mile segment, also on Custer National Forest public land, and is described in the bill as "immediately below, but not including, the outlet of East Rosebud Lake downstream to the point at which the Creek enters private property for the first time." 
Daines said he on Tuesday asked Energy and National Resources committee chair Sen. Lisa Murkowski and ranking committee Democrat Maria Cantwell to help the East Rosebud Wild and Scenic Rivers Act pass Wednesday night. Tester said he also spoke with Cantwell recently and credited her with helping the bill pass.
The bill passed by consent at around 4 p.m. Wednesday.
Speaking about the bill's passage, Daines emphasized his happiness at the bipartisan work behind it.
"You don't always hear about people cooperating with people from other parties and getting things done," Daines said. "That's good news for Montana and good news for America. In the polarized world of politics, it's a great thing to get this done." 
A second piece of legislation affecting Montana land was also passed Wednesday. The Alex Diekmann Peak Designation Act of 2017, sponsored by Daines and co-sponsored by Tester, seeks to name 9,765-foot peak in the Madison Range after Diekmann, a Bozeman-area conservationist.
The peak is located roughly 2 miles northwest of Finger Mountain on the western boudnary of the Lee Metcalf Wilderness, according to the text of the bill.