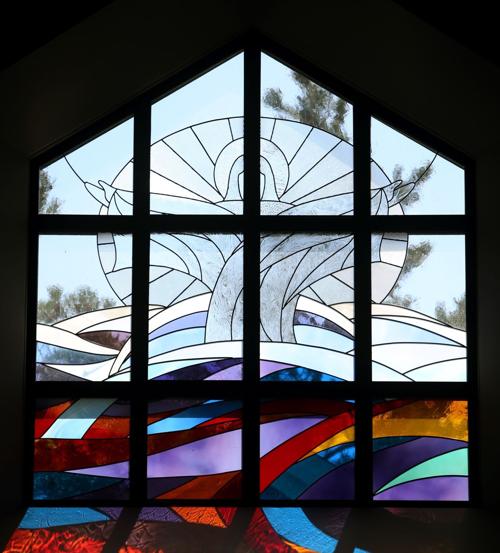 Since 2001, Orthodox and Western churches have simultaneously celebrated the resurrection of Jesus Christ only seven times.
After this Easter Sunday, it won't happen again for eight years. Perhaps it's symbolic that in the midst of a turbulent time among believers, the holiest of days lines up for all who call themselves Christians.
"There's this unifying fact of Easter falling on the same date, and that's not going to happen again until 2025," said the Rev. Wayne Pittard, parish priest at St. Pius X Church in Billings. "Beyond the calendar, there's maybe another reason it may be needed this year."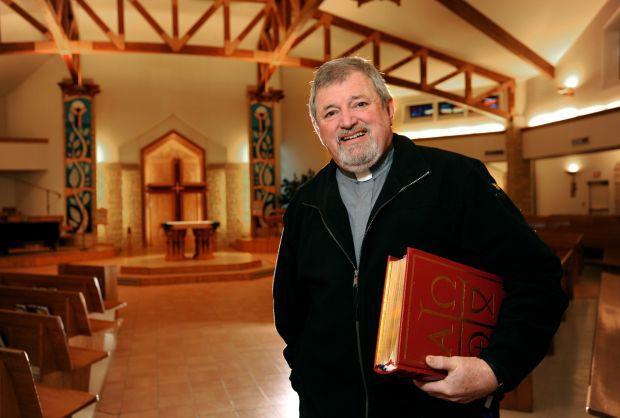 People of faith — evangelicals and progressives, Republicans and Democrats — are taking sides on issues ranging from abortion and immigration to homosexuality and health care. November's presidential win pleased 81 percent of evangelicals and pushed others to trade one church for another. Some stepped out of organized religion altogether.
During the election season, Christian faithful took to social media to make their opinions known. That led to disagreement, anger and sometimes estrangement, or at least a decision to unfollow each other on Facebook.
Yet many put their differences aside when Easter comes around, which is April 16 this year.
"There's something that draws people to Easter," Pittard said. "Maybe it's the promise of new life, the promise of the light that came into the world, something of hope upon hope. Maybe it's real. Maybe it's true."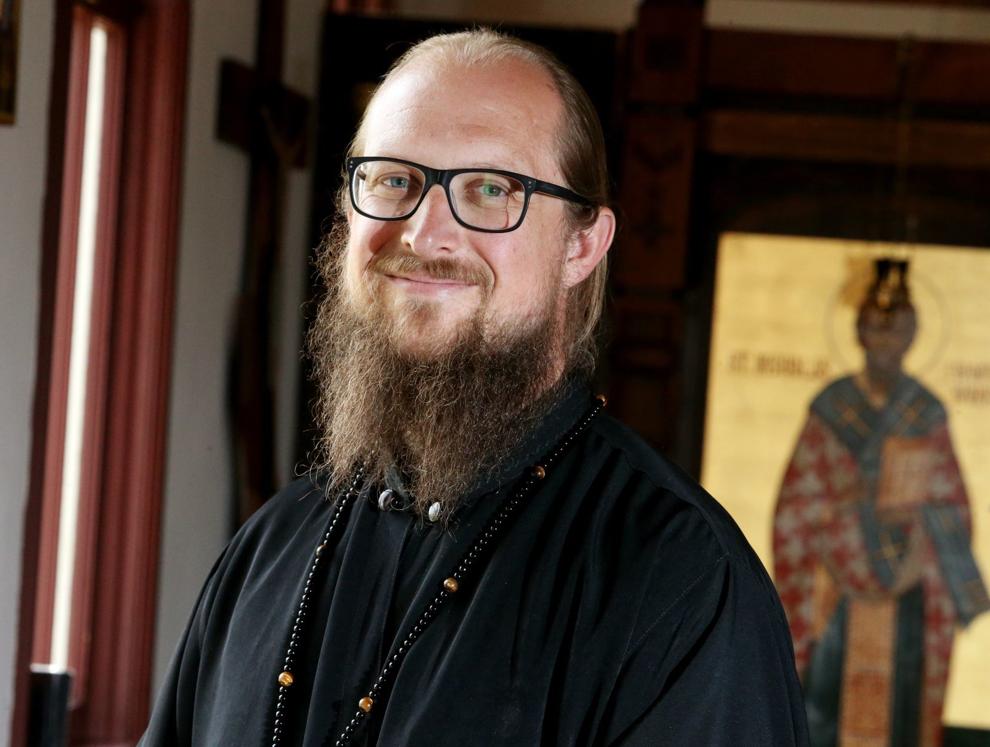 It's the crux of Christianity, said the Rev. Moses Hibbard of St. Nicholas Orthodox Church. "Like St. Paul says, if there is no resurrection of the dead, we are, of all men, to be pitied." 
Faith in conflict
If Easter has a unified date this year, it's pretty clear that Christians don't always agree on hot-button issues. Some of it has to do with issues believers hold close to their hearts, on which there isn't room for compromise.
"We're the hardest on each other as Christians," said the Rev. Wendy Ochs, pastor of Evangelical United Methodist Church in Billings. "What's the right brand of Christianity, what's the better kind? What's the kind of Christianity God wants us to practice? You're going to get lots of different answers to that question."
The United Methodist Church is focused on the difficult topic of homosexuality, Ochs said, and in particular the election of an openly gay UMC bishop who oversees Montana, among other states.
"Within our own church we've dealt with division and hurt, which ties into bigger societal divisions," she said. "And that's still playing out."
The message Ochs has shared with her congregation is one common in the UMC denomination: "In essentials unity, in non-essentials liberty, in all things charity."
Love and grace "are what the cross is all about," she said. And that's what can bring unity in the midst of disagreement.
At the local church's annual meeting last year, the bishop's election spurred a debate over whether to give church funds to the denomination, "and I know some feelings were hurt," Ochs said.
So she brought up the TV show "Friday Night Lights," and a pivotal moment when the main characters, football coach Eric Taylor and his wife, Tami, have to decide whether to leave the state for a job she's been offered.
In one tense scene, Tami tells her husband that they have a mature relationship and they'll work things out as a family.
"This is our opportunity to figure out how we're going to do things as a church family," Ochs told her congregation.
Doing that can have an ever-expanding impact.
"In a world where Christianity is portrayed as a bunch of judgmental hypocrites or completely obsolete, that is such a beautiful way to show what the benefit of being part of a faith community can mean," Ochs said.
'We can always do more'
The Rev. Joe Dillabaugh, pastor of Heights Baptist Church in Billings, said the presidential election caused strife among the leadership of the Southern Baptist Convention. The crux of the disagreement was whether to support Donald Trump for president.
Some urged support for the policies Trump promoted, or for the party's platform rather than the man. Others couldn't back what they saw as a flawed candidate.
After the election, Dillabaugh said, the leaders worked through their differences.
"The church should be unified in faith in Christ and not a candidate," he said. "There's nothing wrong with disagreeing, but we don't have to disagree to the point of disunity and getting rude and destroying relationships." 
Dillabaugh, who is strongly pro-life, opposes abortion because he believes life begins in the womb, not at birth. But it's important to love, not judge, he said.
"Not pointing a finger and saying 'you're wrong,' but coming in and addressing a need," said Dillabaugh, who has been a foster parent. "We can always do more."
The Rev. Vern Streeter, pastor of Harvest Church, leads one of the largest evangelical congregations in Billings. He sees Easter as a blueprint for ministry.
"It's not just 'heaven's secure,' " he said. "It's, 'Now I've got guidance to live and face various challenges and show love, mercy and grace the way Jesus did.'"
Like Dillabaugh, he thinks Christians have to back up their beliefs.
"What I've been able to do is talk about the things we do for single moms and single dads and our adoption ministries and our foster care involvement and adoption of orphans," he said. 
The church also works with community partners and donates money and staff time toward benevolent causes, "so I feel we're putting our money where our mouth is," he said.
Voting on issues
In the recent election Streeter believes evangelical support for Trump boiled down to two issues.
"No one was going, 'it's because of his character,'" Streeter said. "It was about life and the Supreme Court, which had a lot to do about life, what might happen with Roe v. Wade."
Though he isn't afraid to talk about such topics, he made sure that he remained apolitical during the election season.
"I haven't had anybody say, 'I'm leaving because you offended me in some way or another,'" Streeter said. "And because I didn't come out and endorse anybody, there was no dividing line at that point."
One woman, a progressive Christian, approached him after the election, afraid she wouldn't be welcomed at the church. But Streeter was able to assuage her worries.
Streeter knows how polarizing it can be for Christians who can't find points of agreement, when frustration and anger boil over. But he brings up 9/11, when Americans regardless of their political beliefs rallied against a common enemy.
He sees the same sort of possibility for believers at Easter.
"We have a variety of theological differences, but a couple of times of year we celebrate the hinge events of history," Streeter said. "And it's nice to put down our critiques and criticism and celebrate Christ's victory over death."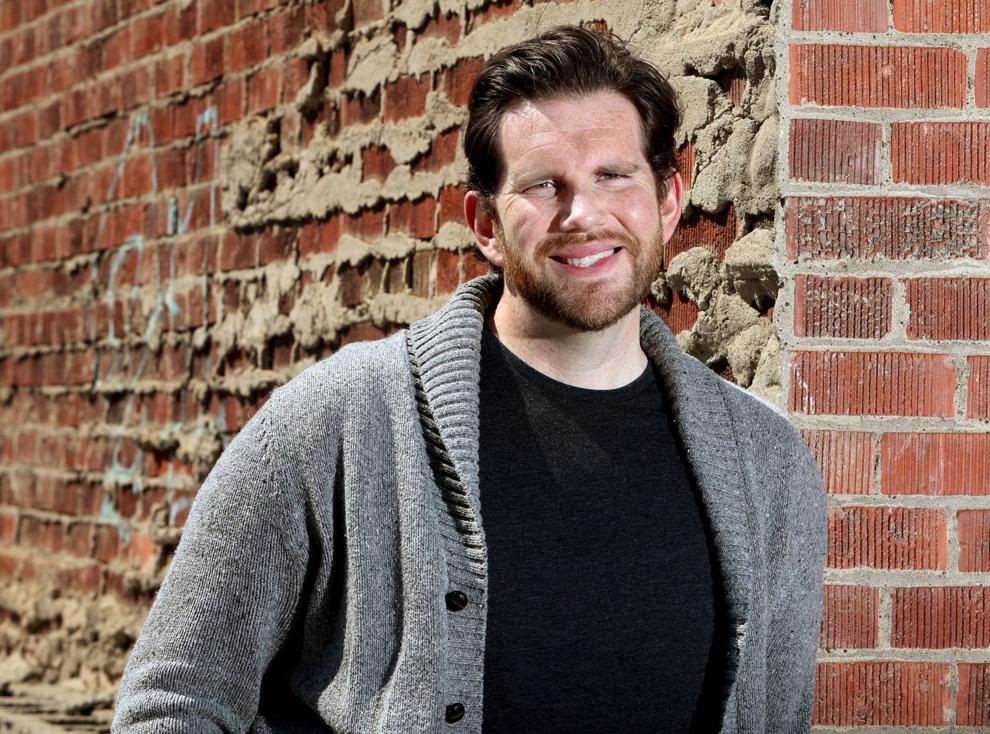 'There's a space for you'
Matt Blakeslee, pastor of the CMYK Community in Billings, calls the resurrection "one of the most profound and significant" events for believers.
"It's one of the major reasons we receive the Eucharist every week," he said. "We must remind ourselves regularly of this tradition and belief that we are a part of."
It represents the words spoken by Jesus at the Last Supper, of his impending sacrifice and his exhortation that it be remembered through the ages.
The small congregation, which meets inside Arthouse Cinema & Pub in downtown Billings, is composed of mostly millennials and progressives. It welcomes people who struggle with their faith.
CMYK is an affirming church that values people regardless of their history, race, gender or sexuality, Blakeslee said. And it believes that Jesus Christ meets every person at their point of need.
"There are people that gather with us on Sundays and have very little in common with us on how they would interact with the Easter message," he said. "But we find a brotherhood, a community, and we put our arms around each other and say, 'there's a space for you here.' "
CMYK also has members with more conservative political views. During the election season, people with differing points of view engaged in intense, sometimes heated conversations, he said.
But Blakeslee was moved to tears when they all came together for Communion.
"Even in the midst of our differences, this is a bigger thing than just me and my own ideas," he said. "Here is this bread and this cup, and we would come back to that again and again and again."