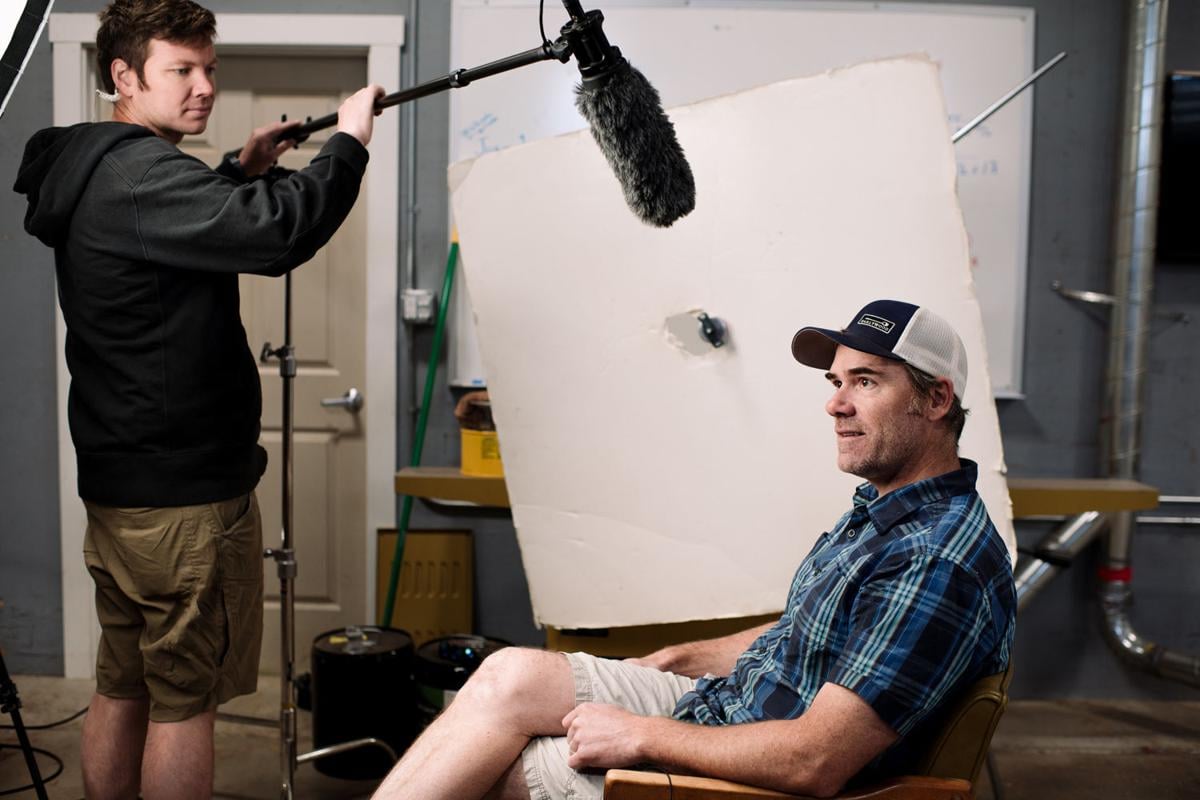 Whenever Brad Bernhart visits someone's home, he digs through their utensil holder to see what he can find. "I always just loved the spoon that's beat up and burnt and crooked and worn," he said while being filmed for the documentary "Edge of the Plains." "…There's always a story behind them."
In 2009, Bernhart established Earlywood Products, in part to create heirloom wooden spoons that could be passed down from generation to generation, like the utensils he discovered in friends' drawers. 
Though most people told Bernhart that making wooden spoons "was a horrible idea," he launched a manufacturing business for hardwood kitchen utensils anyway. Earlywood Products is one of eight businesses highlighted in "Edge of the Plains," which was released in September at select Montana locations. The film will be screened Thursday in Billings at the Babcock Theater. The event is sold out.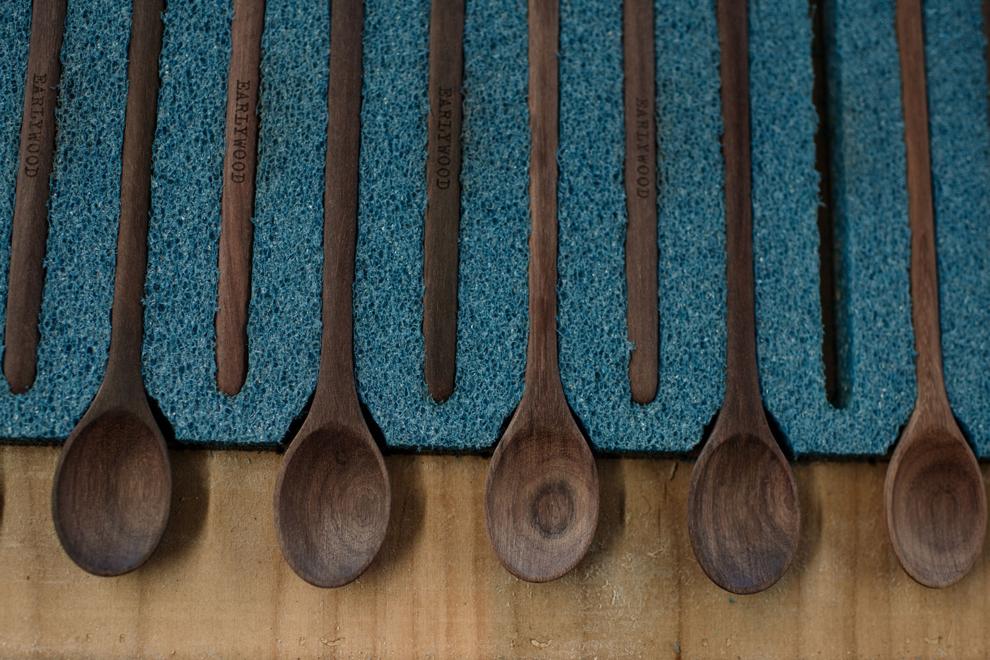 "Edge of the Plains" zooms in on manufacturers and business owners — many in rural communities in central and southeast Montana — who built businesses that others thought might be a bit crazy.
"Our broad intention was to celebrate people striking out on their own and show the thrill of doing something that is fiercely independent and all the trappings of it," said Pete Tolton, a Billings-based filmmaker who directed the documentary.
Tolton and Sam Steingraber, editor and director of photography, began working on the project in January, funded by Big Sky Economic Development and the U.S. Small Business Administration, which has Small Business Development Centers across Montana.
The film was commissioned by Rock31, an organization created by BSED to serve entrepreneurs and promote economic and business growth in the region. Kevin Scharfe, director of Rock31 and the film's executive producer, said one of the goals was to put faces to entrepreneurship, a term that is vague and often omits the human element of building a business.
"When you hear the stories, it starts to sink in that there is value in these small communities," said Scharfe. "We want to showcase these fairly innovative companies in rural areas of Montana that didn't need to leave Montana to be a great success story."
Riza Gilpin, who founded Tumblewood Teas in 2009 in Big Timber, began her business by researching the history of tea brought to the West via covered wagons during the homesteader days.
The company now sources ingredients for 150 proprietary recipes from growers around the world and distributes teas nationwide. "I was going to bring the finest teas I could find to this part of the country," she described in the film.
Ben Pease, the film's only Indigenous entrepreneur, was portrayed working in his studio in downtown Billings. He describes success as being much broader than selling paintings or being displayed in museums and galleries.
"Success is being able to provide for my family," said Pease. "Success is being able to provide opportunities for other people in my community."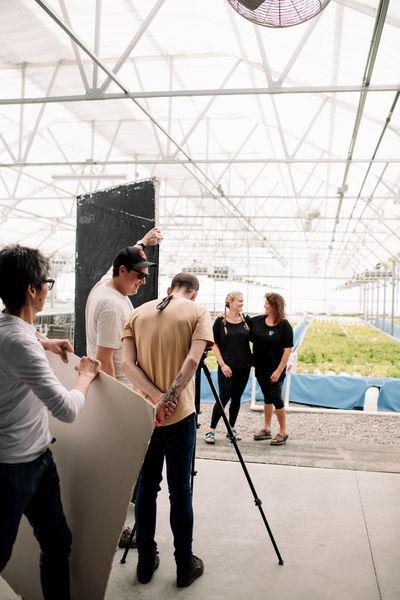 Red Oxx Manufacturing, based in East Billings, and Swanky Roots on the far West End of town, were also featured. Veronnaka Evenson, who co-founded Swanky Roots with her mother, Ronna Klamert, was filmed in one of the aquaponics greenhouses discussing the growing process for fresh lettuce and other leafy greens distributed across the region.
"There are days when I come in and look around, and I just see all the work that has to be done," said Evenson. "It can be a very lonely job because you're the business owner. You're the one doing from top to bottom everything in between."
The family-run business operates with just one employee, she described. "The idea of just wanting to be done and go work for someone else, to be able to clock in and clock out definitely crossed my mind."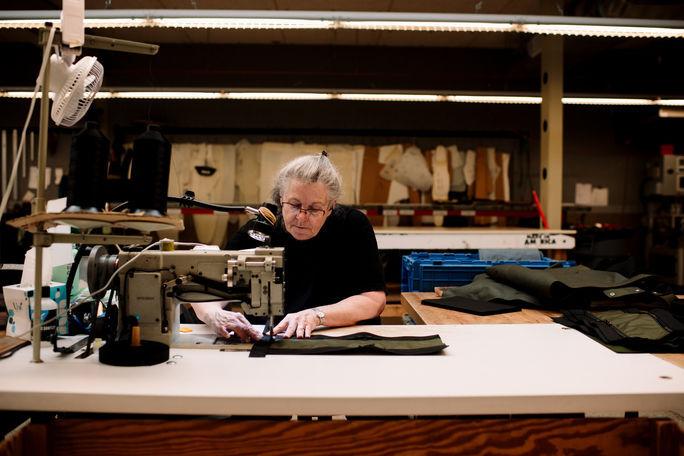 Jim Markel, who co-founded Red Oxx, also kept it in the family. Markel launched the manufacturing company from the basement of his father's home. The global distributor of rugged travel gear is now based in the Billings Industrial Revitalization District and has expanded its campus in recent years to include an events lawn and outdoor stage for concerts.
"We are a part of our neighborhood," said Markel. "When you move into a somewhat blighted neighborhood, what are you going to do? It's time to fix it up." Markel in the film ponders the way development gets done, and asked, "Does the world need another shopping center? Absolutely not."
Markel also discusses the struggles he faced during COVID-19 pandemic, which shut down manufacturing and saw website traffic to redoxx.com drop drastically.
"We are about mobility, and people were told to stay home," said Markel, who pared back his workforce and restructured the business in response. "We're about travel, and people didn't travel."
A film of encouragement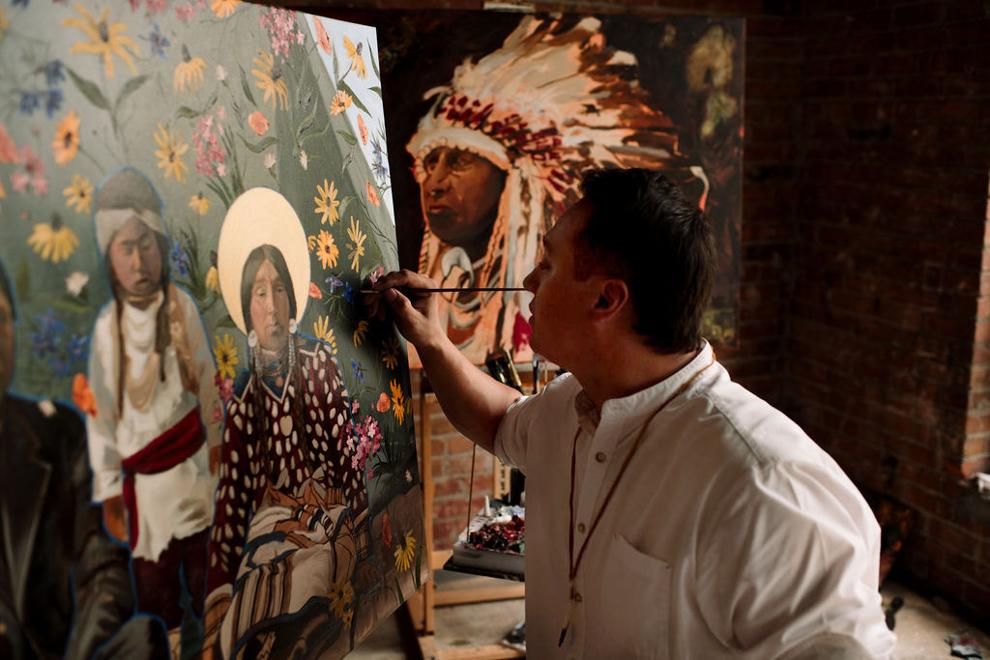 The film was produced as a response to the COVID-19 pandemic with the intent of providing encouragement to fellow entrepreneurs, said Scharfe.
"Rather than us lecturing these small business owners or providing a business strategy, I think they needed to hear that they were not alone. It was really, really hard for lots of small business owners who are still, to this day, struggling with burnout."
To connect with business owners that might be teetering on the brink of collapse required a quick turnaround. From start to finish, the film took about seven months to complete.
"At the end of the day I'm happy at how it turned out," said Tolton. "There's something really nice about extreme constraints and how they birth creativity."
The film's intent to inform and boost confidence for rural business owners was guided by the Kauffman Foundation's information on promoting entrepreneurship at the state and local level, said Scharfe. 
"The reality is that if we really want net new jobs and attractive jobs that the younger generation is interested in, we need to focus on the younger companies," Scharfe said, citing the Kauffman Foundation's research that new jobs are being introduced by companies five years and younger. 
Wesley Tuscano, who grew up in Big Timber, started a machinery company that manufactures small parts. "We grew really quick," Tuscano said in the film. "Almost too quick." He describes his father, who raised three boys on his own. "I never really got to see him unless I met up with him while I was doing paperwork … I don't want to me that father to my kids."
The film portrays the everyday struggles of young families, from the Bernhart kids playing in their own hidden crawl space next to their father's office to Pease in between art deliveries and speaking engagements taking his children to view the Medicine Wheel in Big Horn National Forest.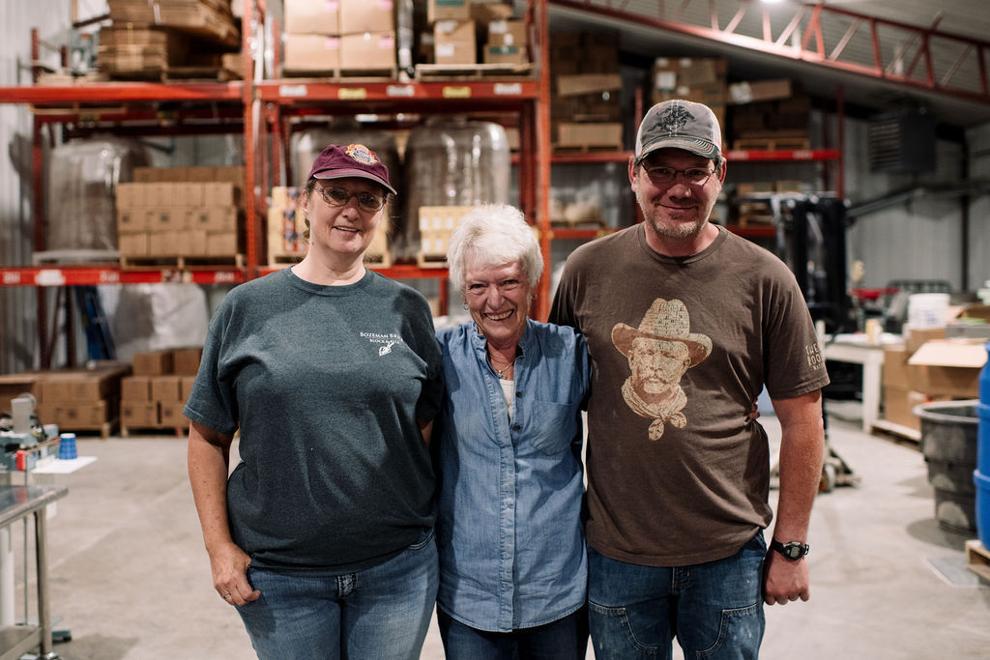 There's also an element of mentorship, whether it be the high school interns at Tuscano Machine or the friendship between the operators of Tumblewood Teas and Cream of the West. The documentary portrays the camaraderie of the families running a business in Red Lodge, who are filmed sitting in Crazy Creek chairs at a little league game.
Forrest Rogers owns Crazy Creek Products, which manufactures the original "sit on the ground chair" invented in the 1980s by Rob Hart, a prolific rock and ice climber living in Red Lodge who "got tired of freezing his ass off," described Rogers in the film.
Hart died in 2009 after a skiing accident at Red Lodge Mountain, but his invention lives on. Large retailers such as REI and Dick's Sporting Goods sell the legless chairs, which are also stocked in outdoor stores around Montana.
Rogers purchased Crazy Creek Products in 2020 with his brother-in-law, Karson Bagby after the success of Rogers first business venture with Scott Boggs. The business partners invented "rock treads," which are metal discs that screw to the bottom of boots to stabilize people on slippery rocks while fishing. Crazy Creek headquarters remain in Red Lodge, employing five people plus seasonal employees based on demand, but products are manufactured overseas.
Tolton, the film's director, wanted to portray not just the business, but the human elements behind these companies, which helped shift the film away from feeling more commercial.
"We didn't want to make a promotional piece, but sometimes it's hard to explain what a business does without sounding like you are marketing it," said Tolton, who was tasked with producing a documentary funded by economic entities with a mission to recruit entrepreneurs to Montana and encourage locals to strengthen their communities with commerce. "It was by no means our intent to market it, but to provide adequate context. We had to show them being proud of their work. It was also important to show them being deflated or overwhelmed by the heaviness and constancy of it all."
Tolton said there was a sense of gratitude extended to the filmmakers in the process. "You think about your business while you're in the shower … every idle moment is consumed, which is a common trait. We were delighted that they accepted us into their lives."