A recent high school graduate in Egg Harbor Township and several former board members are among the dozens of Atlantic County residents who fi…
EGG HARBOR TOWNSHIP — Students in the township could return to school two days a week for half days and receive three days of virtual instruct…
The Camden School District on Tuesday released a plan to reopen schools in September with a hybrid model that allows parents to choose some in…
GALLOWAY TOWNSHIP — "It's the things that you take for granted, that you don't think about," said Cyndi Gove, Stockton University's project ma…
Rowan University students will get a break on costs for the upcoming academic year due to the COVID-19 pandemic.
TRENTON — All students must have the option to learn remotely in the fall, and schools must set clear procedures for families on how that will…
Some thought it would never happen, but Stockton University students finally will move into the Showboat in Atlantic City due to COVID-19.
Even if schools reopen to in-person education in September, some parents in South Jersey say they will not be sending their children back out …
EGG HARBOR TOWNSHIP — Seventh and eighth grade students in township schools are getting a glimpse into the field of aviation as the district c…
EGG HARBOR TOWNSHIP — An Atlantic City teacher has gone viral for a book list she created on Twitter in June to help teachers and parents talk…
TRENTON — A five-bill package to create more mental health services for New Jersey students was introduced this week in the state Assembly by …
TRENTON — Parents and caregivers will be allowed to opt out of in-person education and choose all remote learning for their children in the fa…
Five Atlantic Cape Community College students are working with researchers and engineers from Rowan University to examine ways to improve arti…
St. Joseph Academy on Tuesday announced it has moved toward officially opening the high school in September.
After months of waiting for their closing moment together, South Jersey's high school Class of 2020 finally celebrated this week the accomplis…
Visit The Press of Atlantic City Graduation Central for all of the latest on this year's Class of 2020 including photos, top students, speech …
Rowan College of South Jersey will hold classes remotely this fall, with the exception of those that require a hands-on component. At Atlantic…
MIDDLE TOWNSHIP — Mayor Tim Donohue told the graduates gathered Tuesday at Memorial Field that their final high school moment was a graduation…
The vice president of the Monroe Township school board in Gloucester County has resigned after posting a message on Facebook suggesting one wa…
Gov. Phil Murphy announced that high school can hold in person graduations starting on July 6. Below is a list of schools that have announced …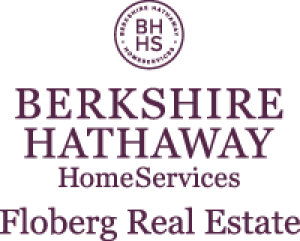 Susan B. Lovely - Berkshire Hathaway Home Services Floberg Real Estate
WILDWOOD — The first in-person graduation for the class of 2020 has been postponed to Thursday due to threats of severe weather, school offici…
NEW BRUNSWICK — Rutgers University will hold most of its classes remotely in the fall, the college president Jonathan Holloway said Monday.
MILLVILLE — Though more than 20 years apart, two Millville High School graduates have forged a bond and a mentorship through shared histories …
TRENTON – New Jersey's assistant commissioner for the Department of Education's finance division will temporarily fill the role of Commissione…
Educators in New Jersey will soon have a cheaper option for health insurance that could create $1 billion in cost savings for both teachers an…
ATLANTIC CITY — Early Monday morning, for the first time in months, parents walked their children up the driveway to Atlantic City Day Nursery.
ATLANTIC CITY — From designing a logo and website for a neighborhood business to developing and coding the technology of the future, the Atlan…