While most people will be on the ground looking up Aug. 21 at the first total solar eclipse to cross the U.S. in nearly a century, Austin Aren…
Lincoln Public Schools will host a "bonus" Learning Lunch on Monday with information about the solar eclipse passing over Nebraska in August.
Dave Perkins gets paid to worry.
Students cut out paper fins and attached them to their snow-cone cup rockets. A boy taped one side of a paper triangle over a hole he cut out …
Bryan Paulson likes to dig in to a topic. 
A months-long facilities planning process has whittled down expansion options for Laurel's crowded schools to a $52.5 million plan that would …
The American Civil Liberties Union has filed a complaint on behalf of four Pryor basketball fans who said they were denied early entry to a hi…
Veterans in the Intermountain Equestrian Center's equine therapy program will now be able to get a ride to their rides, thanks to Career Cente…
Teacher Amanda Bagley and assistant Alison Smith ready their Head Start students for graduation on Wednesday. 
When Elizabeth Younger finished up her first round of classes toward her high school equivalency diploma last year, she hesitated a bit before…
The thinnest of winning margins held up for Independent school's general fund levy after a recount conducted by Independent trustees Monday night. 
Retirement is a tough concept for a kindergartner to grasp, but one Lockwood elementary student thought he had it figured out.
A rebirth of sorts could be coming to the shuttered Our Lady of Guadalupe Church across from South Park.
Montana State University Billings could stand alone in Montana as the only school in the system to avoid tuition increases next year, but that…
The same night that several local levy elections came down to the wire, there was little doubt about the fate of major bond projects in Bozema…
A $40 million tax raise passed by legislators this spring is coming home to roost in local school districts. 
Every vote truly mattered in Independent School's levy. 
After months of speculation on the impact of budget cuts to the Montana University System, Billings has the lowest recommended tuition and fee…
When Kalena Hungerford-Ciervo was a young child, getting sunscreen put on was a suffocating experience.
Beginning at 6:30 p.m. on Tuesday May 23, the Billings Public Library will host a family trivia night — while at the same time showing off one…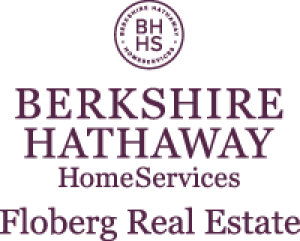 Susan B. Lovely - Berkshire Hathaway Home Services Floberg Real Estate
While 475 fourth-graders celebrated Arbor Day Thursday gleefully by being hoisted into trees or scaling a rock wall, they also learned a thing…
It's time to vote for your favorite mural.
Somewhere in the Independent school district, six voters had their ballots rejected for reasons like a signature that didn't match their name …
Billings Public Schools levy elections split in tight races, with the high school levy failing and the elementary levy passing. 
After effusive praise, School District 2 trustees voted to extend superintendent Terry Bouck's contract through the 2019-2020 school year, add…
Fifth-grader Jose Maya read a book about alligators aloud to fellow fifth-grader Erik Kelly on Wednesday morning. 
The deadline to turn in mail ballots for school elections is Tuesday, the same evening that preliminary results are typically announced.