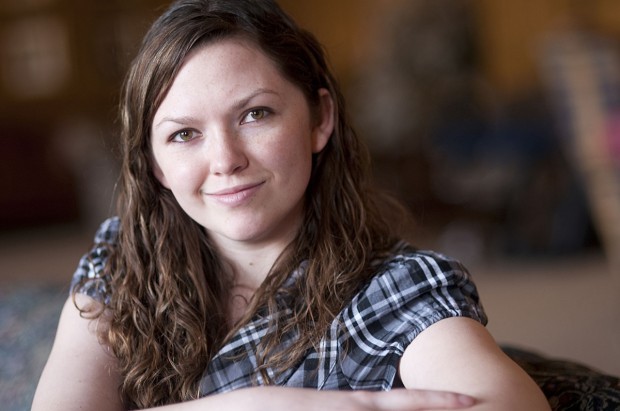 Jill Roberts will carry a bit of the Old West with her when she goes to Germany later this summer to teach English on a Fulbright Fellowship.
Roberts, 21, and a 2006 graduate of Billings Senior High, is trying to decide what to take with her to give her students a more realistic view of the American West beyond Hollywood stereotypes.
If she doesn't find the right props, she always can speak from her own experience.
Roberts' father, Bob Edgar, was the curator for many years of Old Trail Town, a collection of artifacts and old buildings assembled in Cody, Wyo.
Roberts graduated with a bachelor's degree in math education with a German minor from Montana State University in Bozeman this spring.
In a telephone interview, Roberts — still a little stunned that she received a Fulbright — bubbled with excitement about her year in Germany.
Her achievement surprises no one who knows her.
While growing up in Billings, Roberts displayed exceptional talent that drew the attention of others.
Because Roberts' grandfather and his twin brother once dazzled Stillwater County with their fiddle and guitar combo — the Rader Brothers — Roberts decided to take up the violin in fifth grade.
Mary LaMonaca, former Billings Symphony concertmaster, recognized Robert's natural musical ability and gave the girl lessons for free through high school.
As the daughter of a single mother, Roberts otherwise could not have afforded lessons from the top-notch violinist.
Another stroke of good luck came when Roberts played at the state music festival to an audience that included Carmen Galt. Galt had restored a 1912 Italian violin that had been donated for use by a local student while in high school.
Galt chose Roberts to play the loaned instrument.
In addition to the Senior High orchestra, Roberts played in the Billings Symphony Orchestra during her senior year in high school. While in college, she was a member of the MSU Symphony and joined the group's tour of Southeast Asia last year.
Roberts seriously debated becoming a music major at MSU, but decided, instead, to study math education.
Not only was math a favorite subject, she figured it would be much easier to find a job in Montana teaching math.
Music and math aren't her only strengths.
By chance, she discovered she is a whiz at German.
Turned off by foreign languages after trying Spanish, she was cajoled into German class by friends when she was a high school junior.
She instantly warmed to the class taught by Kristi Schendel. Roberts did so well that she skipped German II and enrolled in German III her senior year.
"It really lit something inside of me," she said.
The summer after her junior year, she listened to hours and hours of German radio over the Internet.
When she took a standardized German proficiency test, she scored a perfect mark, the only student in Montana that year to do so.
Roberts is looking forward to her year in Germany, where she'll teach English and American culture at the Einstein Gymnasium, a high school for gifted students in Neuenhagen bei Berlin near the city of Berlin.
"No pressure," Roberts said with a laugh about the high standards that a school with that name implies.
Along with her part-time teaching job, she will be studying how Germans teach math compared with how Americans teach the subject.
Roberts is dismayed at how far U.S. students lag behind some other developed countries in math.
Math is central to so many things that students will do in the future, so she wants change that trend.
Roberts would like her Fulbright-funded research to lay the groundwork for a future master's thesis.
After her year in Germany, she hopes to find a job teaching math in Montana or Wyoming.
Jill Roberts hadn't thought about applying for a Fulbright Fellowship until her best friend from Senior High, Marjorie Nicholson, encouraged her to do so.
Nicholson, 21, also won a Fulbright to study neuroscience at the University of Gothenburg in Sweden this year.
A graduate of Reed College in Portland, Ore., Nicholson hopes to go to medical school when she returns next year.
She is the daughter of Mark and Laura Nicholson of Billings.
Be the first to know
Get local news delivered to your inbox!