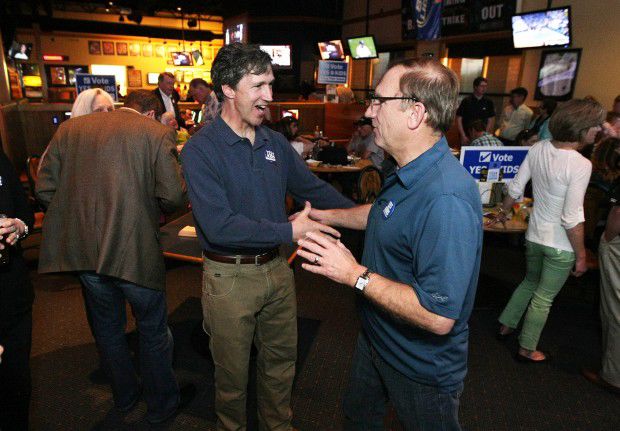 The same night that several local levy elections came down to the wire, there was little doubt about the fate of major bond projects in Bozeman and Helena.
Bozeman's $125 million ask to build a new high school and renovate its existing building passed with a 65 percent "yes" vote last week. Helena's winning vote for its $63 million bond was even larger. 
It's a familiar story with a bigger price tag. Some of Montana's cities pass school tax raises like clockwork. For others — including Billings, where it's been 11 years since a high school levy passed — it's an uphill battle. 
Levies are a prime example of local control, the educational catchphrase that politicians in both Helena and Washington, D.C., can't get enough of lately. But they also can create a system of haves and have-nots for Montana students. 
Schools are guaranteed a minimum budget that includes local taxes. How much the typical household pays depends on the size of a school district in proportion to its tax base. The state has a payment that helps support schools with weaker tax bases, but it doesn't make up the full difference. Several other state payments, like those tied to enrollment, make up minimum budgets. 
The state also sets a maximum budget for schools that can give them a bigger boost, up to a ceiling that's considered 100 percent funded, compared to the 80 percent minimum budget.
It's up to local taxpayers to vote to raise their taxes to meet that ceiling. And it's a system that several education experts have identified as creating unequal opportunities for kids in different schools. 
Bozeman's high school effort was notable for its emphasis on having comparable facilities at both high schools, instead of a gleaming, state-of-the-art new school and an "old" school. 
For the past two years, one of the selling points for Billings levies has been improving advanced class offerings and making them consistent across high schools, instead of some classes being available at one school but not at others. Voters haven't bit. 
A 2012 study from the left-leaning Center for American Progress, "Stealth Inequalities," examined school funding systems across the country. 
"Localities also have some discretion over their own tax effort; those with a particularly high preference or high level of political support for public education may, for example, choose to spend more on schools, all else being equal," wrote Sean P. Corcoran, an associate professor of educational economics at New York University who authored a chapter on local taxes. "Those communities with a lower taste for education or those with competing local budget priorities — for example, the need for public assistance or an increased level of policing — may choose to spend less on schools."
SD2 Superintendent Terry Bouck didn't go so far as to call the levy system inequitable, but he noted that different towns consistently get different results.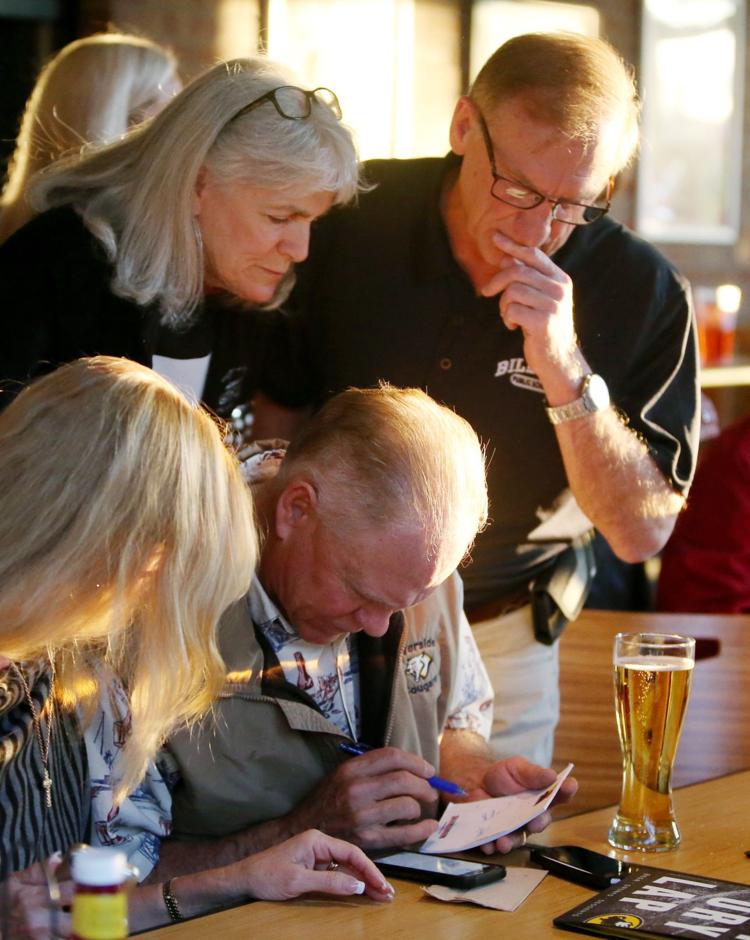 "It's obviously more of a challenge for us to pass levies in our community than Bozeman and some of the others," he said. 
Another factor in that choice is the increasing demand from Montana state legislators that local school district taxpayers make up a larger share of minimum budgets. For example, this session legislators cut a state block grant payment that will result in higher local taxes. The plan is to eventually increase a different payment to fill the gap, but over the next two years local school taxpayers will shoulder a $40 million tax raise. 
However, a 2002 study of school bond elections in Texas found no significant difference between a community's tax rate and its willingness to pass a bond.
"The fact that we find no evidence that high tax rates have a negative effect is likely a product of districts' dispositions toward taxes," researchers at Texas A&M wrote. "Certain districts may be more willing to raise taxes for public goods. Since the tax rate is a function of many years of policy and production of public goods, this result is probably capturing tastes for public goods instead of sensitivity to high tax rates."
Communication
The Texas study also cites previous research that "argues that the campaign for a bond and the information presented during a campaign plays a critical role in the success of a bond election."
Placards with levy information were posted in every school. Mailers and newsletters were sent out across the community. Bouck held six community meetings and more than 60 small-group meetings. 
However, he said they could have done a better job, especially in outlying elementary districts where the high school levy got shellacked; Lockwood barely missed passing its own levy, but rejected SD2's high school ask by about 450 votes. Independent barely passed its own levy, but rejected SD2's by more than 100 votes. 
The levy lost by less than 400 votes.
"I probably didn't get out to the parents enough," Bouck said. "I think the communication piece, I failed on."
He said he plans to ask outlying districts for parent mailing information in the future. 
Class size
After levies failed last year, Billings school board chairwoman Greta Besch Moen speculated that the lack of a "crisis," like the class-size crunch that threatened Billings' accreditation status when an elementary levy and a $122 million bond passed in 2013, meant that folks were less likely to vote for higher taxes. 
The Texas study doesn't address the general concept of a crisis, though researchers speculated that greater needs — for example, extremely crowded classrooms compared to minor overcrowding — would make bond passage more likely. 
It found that that class size in particular resonates with voters; overcrowded classrooms had a particularly strong correlation with bond passage compared to other variables. 
Billings still has about 20 elementary classrooms that are above state accreditation standards, but it's far lower than before the 2013 bond. 
Bouck has started to drop nuggets from a recent high school accreditation review. In his words, reviewers were "appalled" by several high school class sizes, particularly in elective classes that don't have state standards. 
"Most classes weren't over accreditation, they were right up at pretty close to 30. That's too many kids," he said.
Be the first to know
Get local news delivered to your inbox!