Tristian Rodriguez has played youth football before. But his eyes light up when he talks about the name on his uniform this year.
The Elder Grove eighth-grader is part of a new wave of middle school football teams popping up in the Billings area. While kids are jump-offsides eager to score touchdowns, adding athletics is part of a larger game for schools.
Elder Grove and a cooperative team between Canyon Creek and Elysian are the latest schools to start up teams, following Lockwood's reboot of their program last year after a hiatus of more than a decade. All of the schools are independent elementary districts whose students attend School District 2 high schools.
The schools often struggle to step out of Billings' shadow, and while schools have offered other sports in the past, they hope football will help rally community support to schools.
"For some reason football seems to get people out of the house and to the field to watch," said Canyon Creek health enhancement teacher and activities director Mike Rice.
It's been a priority to add the sport at Canyon Creek for Rice, and combining with Elysian got their program off the ground. At Elder Grove, assistant principal Dominick Vergara started pushing a sponsor and booster fundraising program when he joined the school last year.
More than $13,000 in donations paid for equipment for Elder Grove's team, the Outlaws, and coaching salaries. Donations also helped fund the Canyon Creek/Elysian team, dubbed the County West Wranglers.
"We just had community members that began buying in," said Vergara, who also teaches health enhancement and is the activities director.
Rodriguez has been attending Elder Grove since kindergarten, and has seen the school's enrollment boom in his time there. Since 2010, the school has added about 150 students.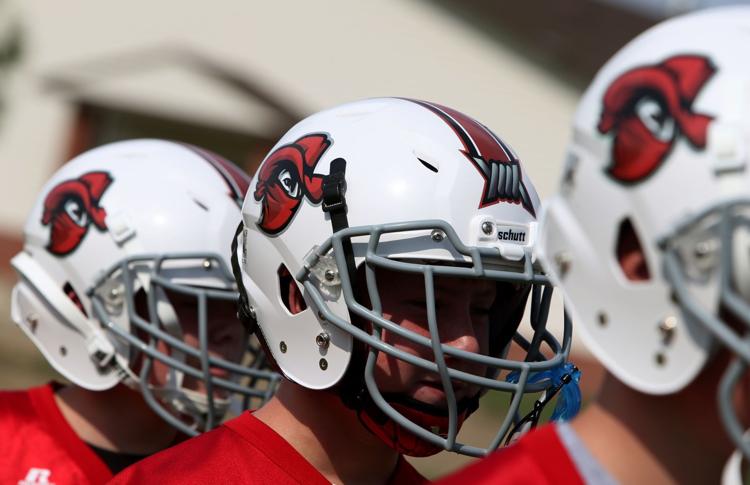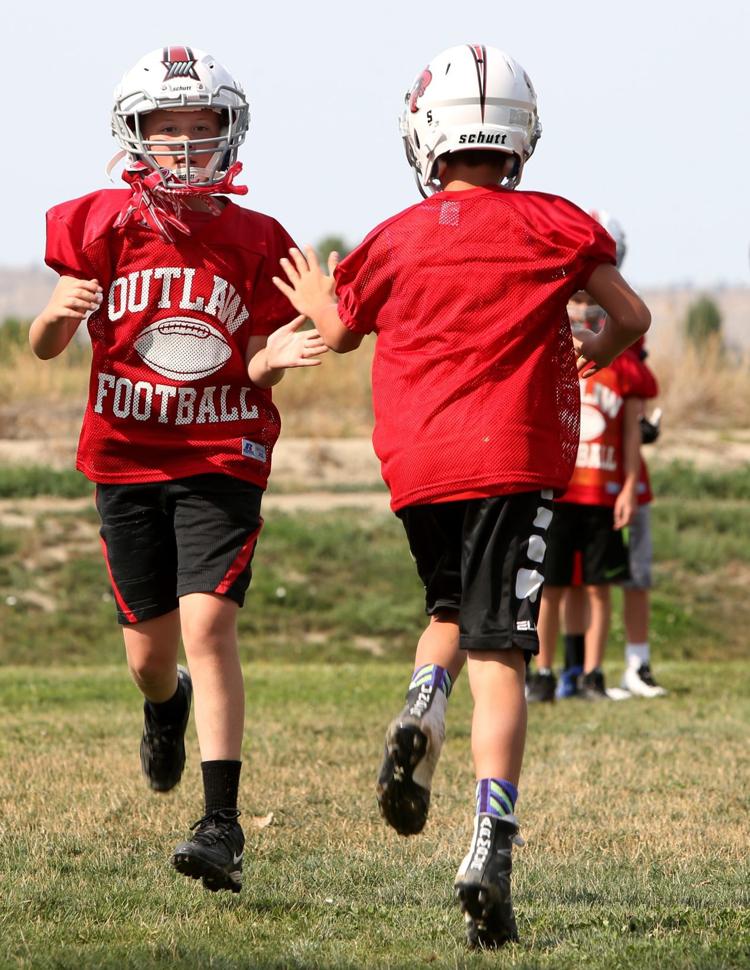 "We didn't really have the stuff that we have now," he said. But the school needs more stuff. District buildings are expected to be at capacity this year; the district offered a building reserve levy this fall to help pay for school maintenance and purchase land for expansion, but it failed, as did levies at several other independent elementary districts, including Canyon Creek.
The smaller districts sometimes struggle to make their needs heard and connect with community members who don't have kids in school. But the donations pouring in for athletic programs show the potential support, Vergara said.
Elder Grove plans to hold a barbecue before an Aug. 27 game against Canyon Creek/Elysian that's dubbed "The Battle of I-90." School District 2 offered up Daylis Stadium for the game, and the districts are having discussions about scheduling games between each other in the future.
Those events give school leaders a chance to meet people they might not otherwise run into.
"The handshakes are huge," Vergara said.
Academic ties
There's also evidence that shows students who are involved in an extracurricular activity are more likely to graduate high school and have higher grades. Both schools have academic policies requiring students to meet certain standards to be able to participate in athletics.
By giving kids an athletic foundation, administrators hope it will give them a better chance of playing in high school.
"Any incentive that we can give them, that's a bonus," Rice said.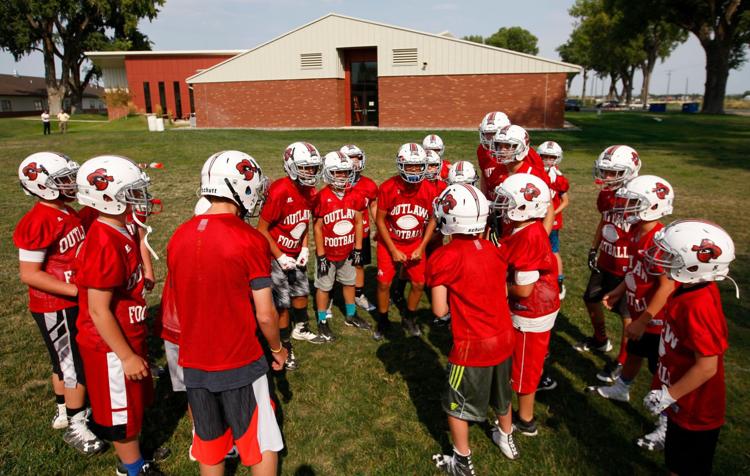 Rodriguez was looking forward to playing against students from different schools, especially if he might attended West High with them next year.
"I think you're going to get a chance to play the kids you'll eventually play with or against," he said. "Once you go to West really knowing some more kids helps … to not get lost in some ways."
It also gives them a chance to build relationships with coaches. Elder Grove hired Dan Schaffeld to coach. He's got two assistants, including a volunteer.
"(Kids) are buying into our program," he said.
Students ran drills behind the school, weaving between barrels and cones, chasing footballs tumbling across the grass. Elder Grove's practice field is only about 30 yards long, and players progress across the school grounds so as not to tear up one area.
Both schools are also taking the potential for head injuries into account; an expert from Montana State University Billings was slated to baseline concussion testing for Elder Grove, and coaches put a premium on tackling form.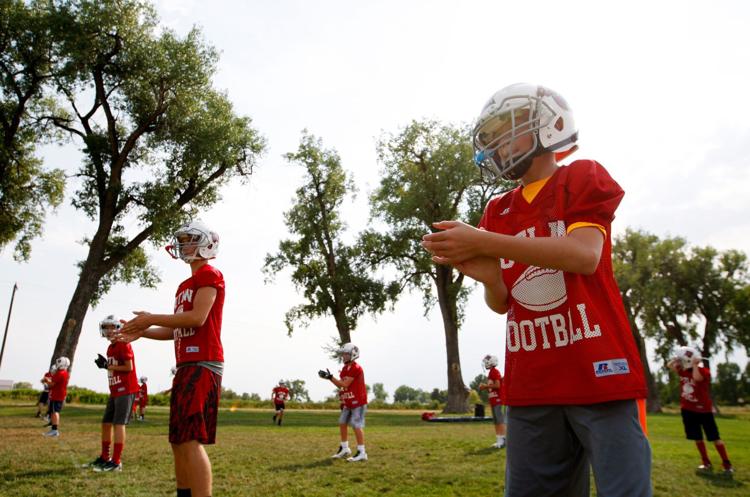 Elder Grove is also starting a cross country team this year, which Canyon Creek also recently added. The school worked with landowners to create a running route that avoids local roads and their narrow shoulders.
The district hopes to expand usable space on the school grounds, but it could end up depending on the district's ability to pass a levy raising money.
As he watched practice, Vergara commented on the nature of football success.